Latest news
A key priority for Prince Albert II of Monaco Foundation and Tel Aviv University: fighting against pollution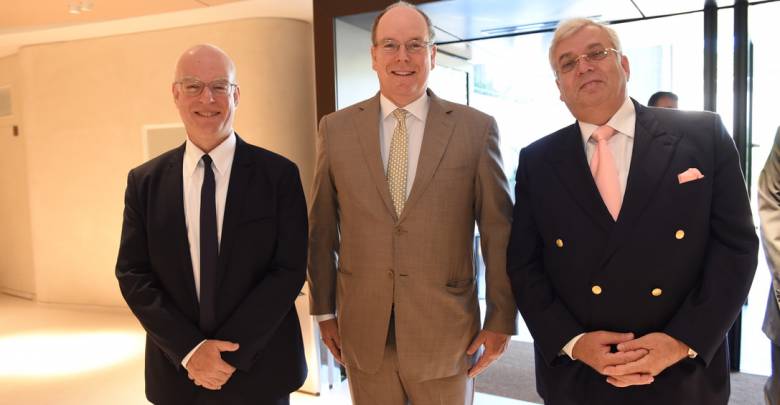 "The world is a fine place and worth fighting for", used to say the American writer Ernest Hemingway. Pollution of human origin is menacing Planet quality of life being at the base of an unbelievable number of premature deaths up to nine million per year according to the new United Nations report published in Springtime 2019.
Providing world citizens with clean air, in particular, has become a primary need whose failure is compared to a violation of human rights as recently stated by a UN's Special Lecturer. Tel Aviv University (TAU) and Prince Albert II of Monaco Foundation (FAP2), from their extensive knowledge on sustainable development issues grounded on innovation and high technologies, have been reinforcing a mutual bond for some years to find concrete solutions against different forms of pollutants which affect the air, the soil and the oceans.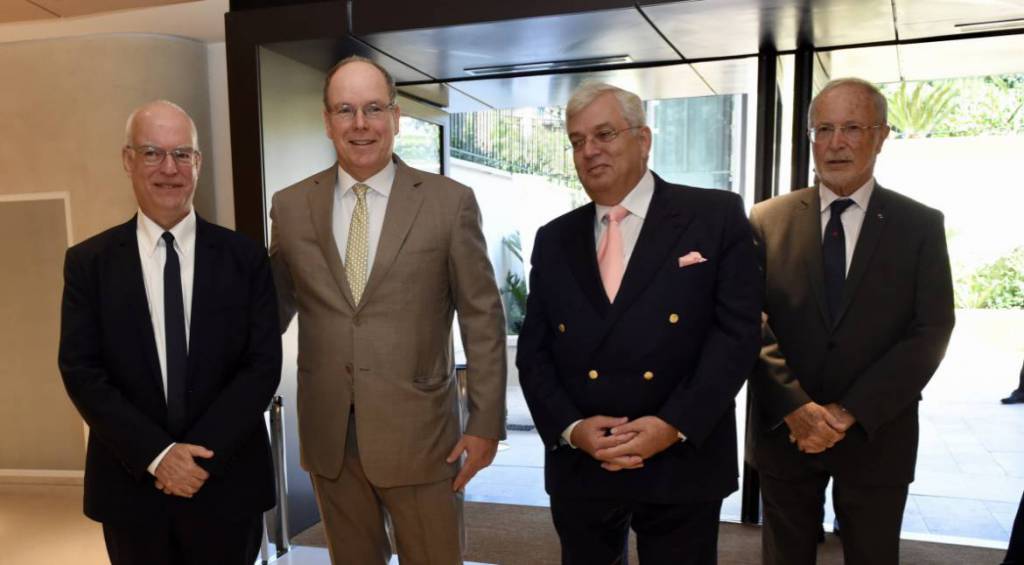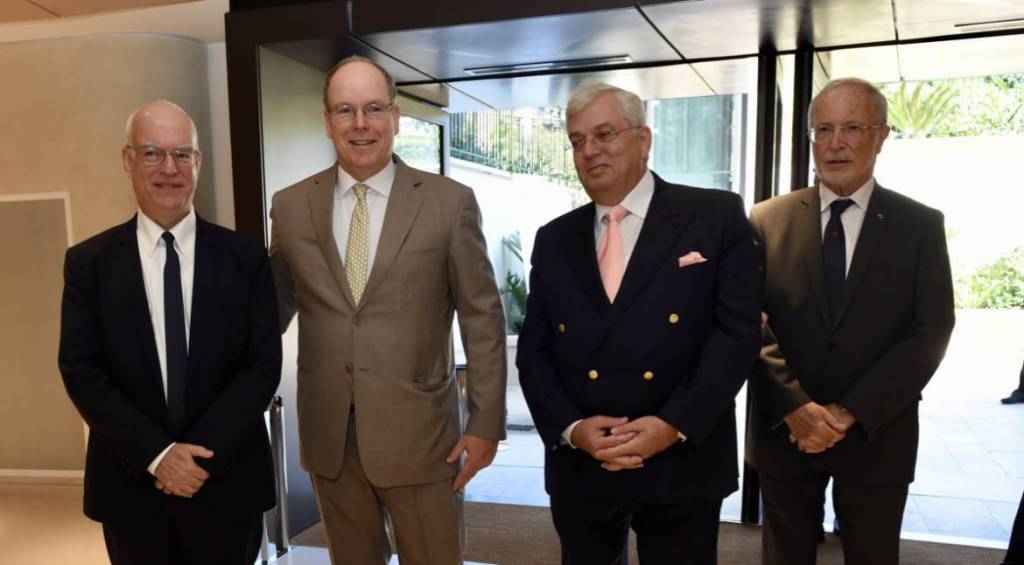 The Frenkel Initiative Symposium on Combatting Pollution
held on
Monday
the
9th September 2019
at the
One Monte-Carlo Conference Centre
, in the presence of H.S.H. the
Sovereign
Prince
, H.E.
Serge Telle
, Minister of State, the Association "
Monaco Friends of Israel
" chaired by
Franck Biancheri
,
Michael Mirilashvili
, president of
Watergen
Israel-based innovative company, and other reputable guests, helped to move a step further on environmental challenges via concrete actions.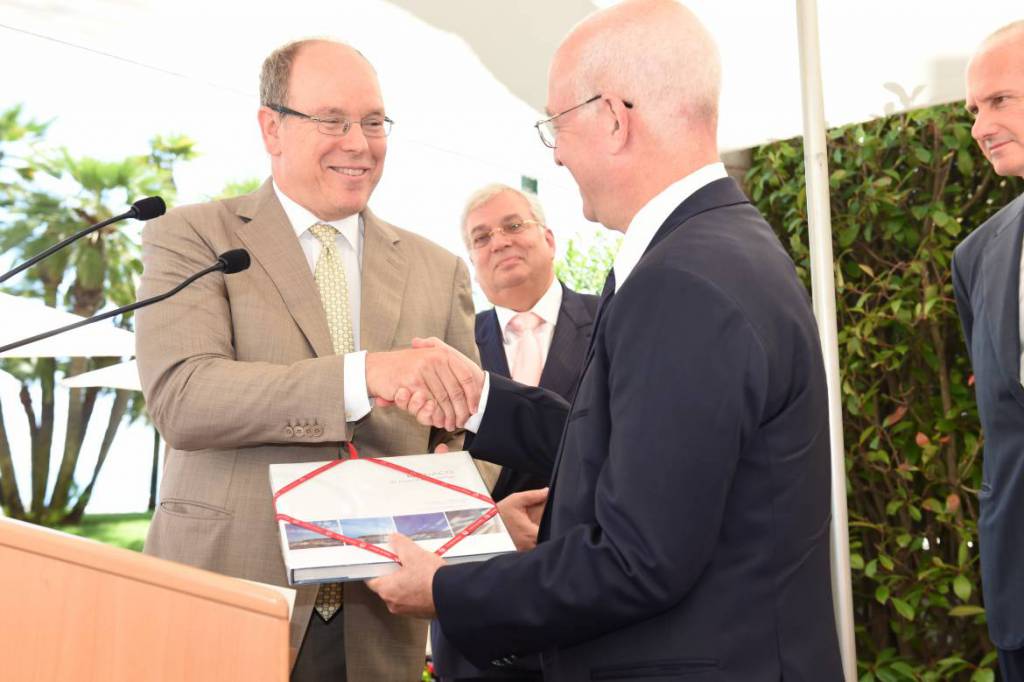 In fact,
an official Agreement between the two parties
was signed
under the high patronage of the Sovereign Prince, to open a new phase of scientific, technological and legal collaboration on a proactive multidisciplinary base.
The bilateral pact was signed together with Cyril Gomez, Director General of the Department of Public Works, Environment and Urban Development, and Annabelle Jaeger-Seydoux, director of the Energy Transition Mission, Aaron G. Frenkel, philanthropic business man and chairman of Euro-Asian Jewish Congress.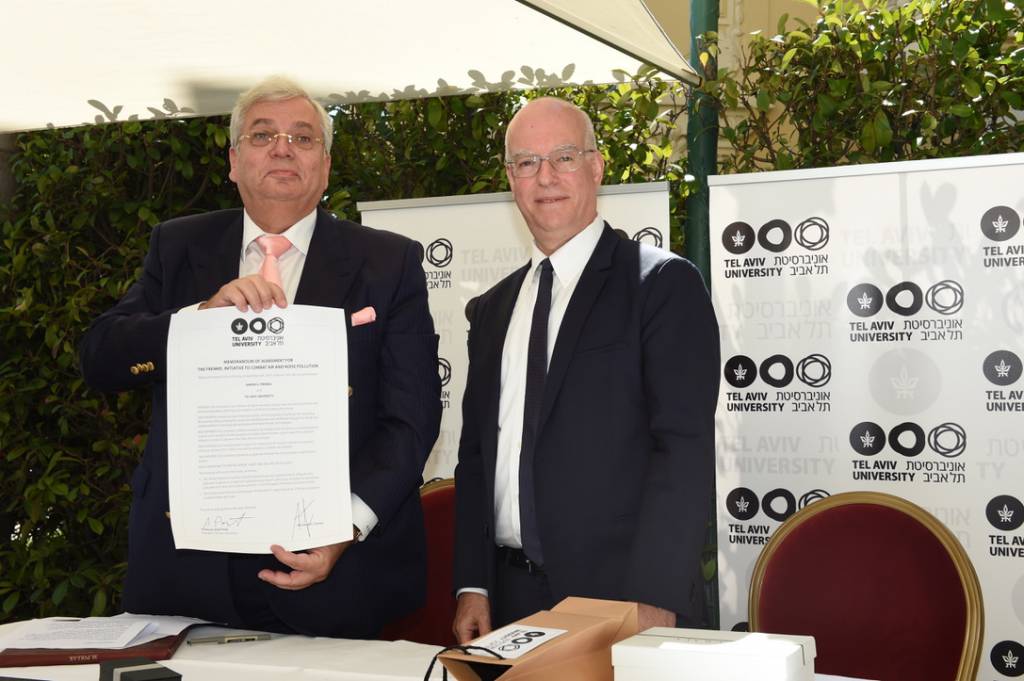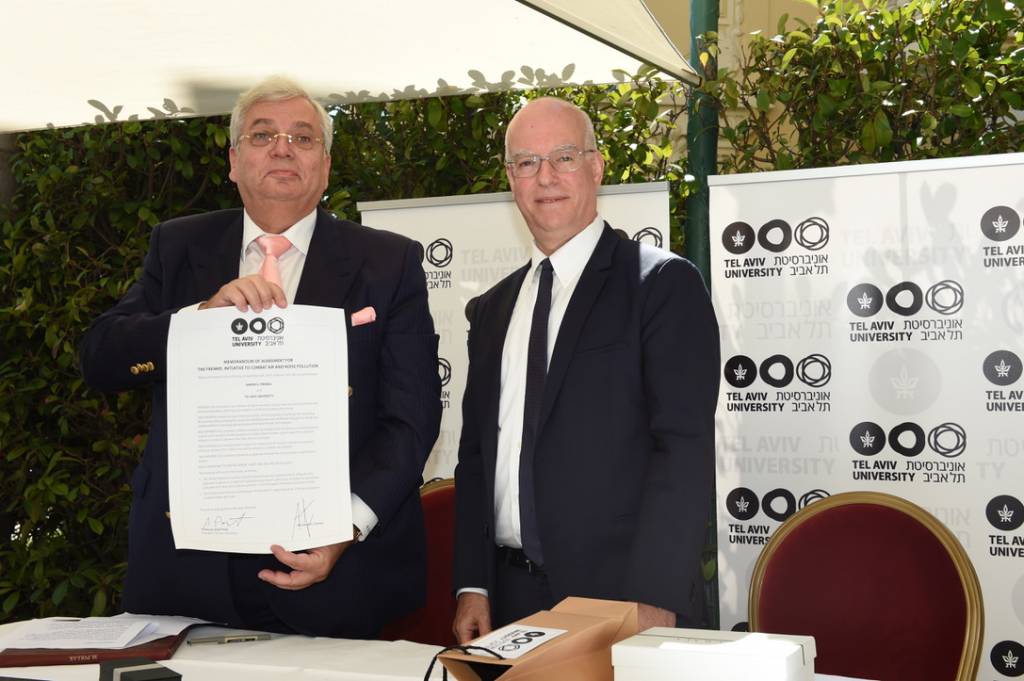 "
The very fact that you are here today to join this initiative aimed at building a better and safer world for everyone is not self-evident
", pointed out
Frenkel
, who strongly support culture, education and sustainable development at global level. "
The evidence of horrible situations is around us making people suffering from terrible consequences involving the environment like the global warming, clean water resources shortage, sea and air pollution and further destruction of nature".
Recent devastating fires in Amazonian rainforest, extreme natural disasters caused by Dorian hurricane and the abnormal melting of glaciers testify this tendency. What should be done? It is fundamental to spread the message "We can and we will do our utmost to keep the World cleaner, safer and healthier for the next generation to come".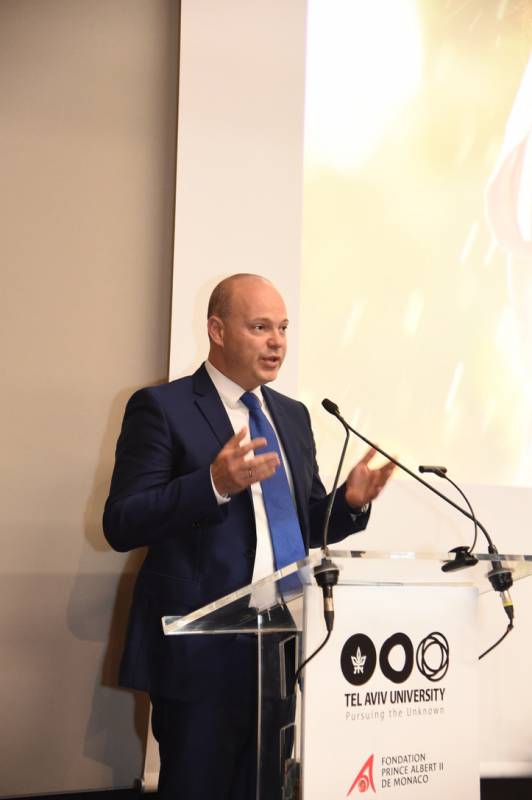 Tel Aviv University International
, founded in 1956, is the largest Israeli research centre providing the highest standard of education for 30,000 students. Following a previous gala dinner with a university delegation set in Monaco in December 2017, the Sovereign Prince paid a visit in June 2018 to TAU college campus and he was positively impressed finding a common ground on the guiding principles of His Foundation.
"I do believe that our University is the most comprehensive academic institution in the world since we are dealing with almost any branch of knowledge with special focus on environment", highlighted Professor Ariel Porat, president of TAU, at the Symposium. Tel Aviv University researchers focus primarily on the most advanced technological and scientific issues but also on entrepreneurship and human sciences counting on an international network of stakeholders from Europe, United States, China, India and Africa.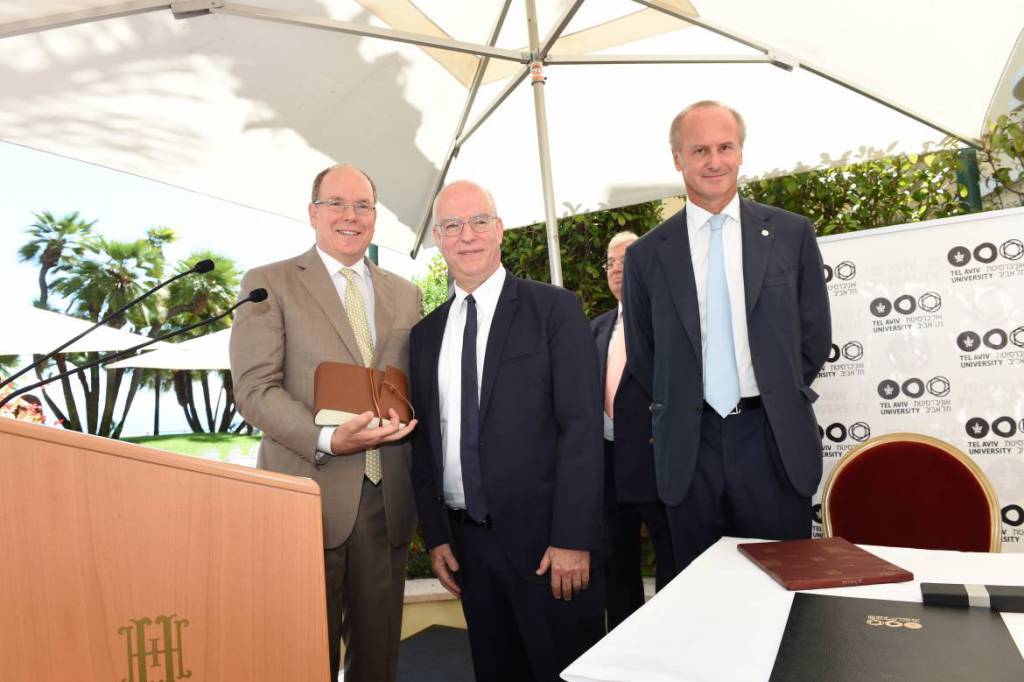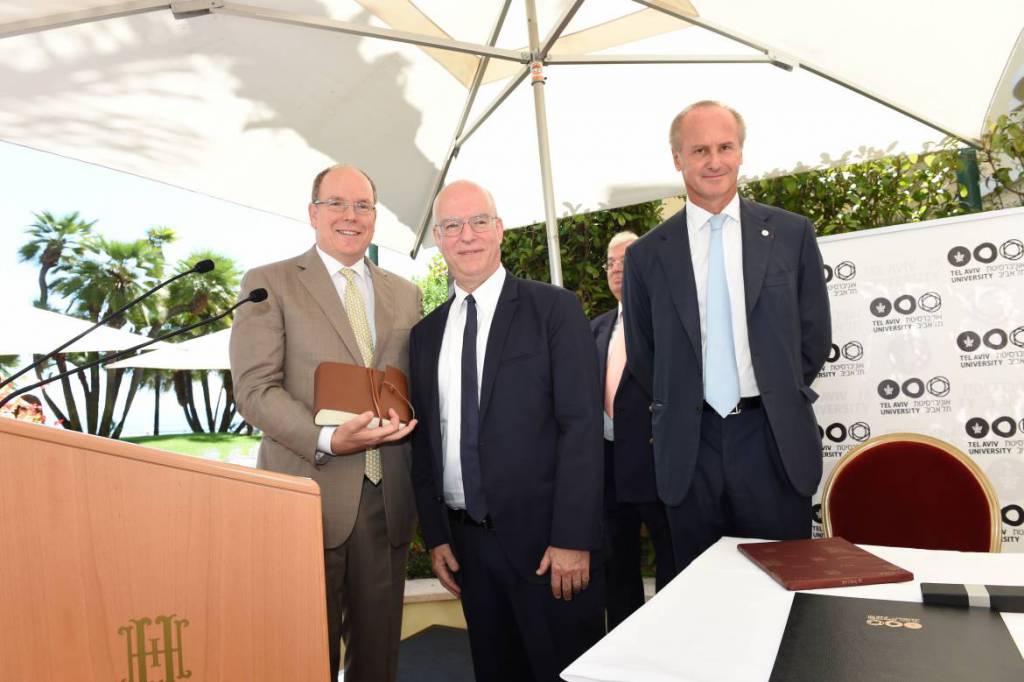 "
By 2050 an estimated 75% of world population
will live in big cities, so most of environmental problems will raise within the urban context and we need to deal with them on the basis of cooperation as Israel and Monaco has started to do",
pointed out Professor
Colin Price,
head of the Department of Environmental Studies at Tel Aviv Universit
y.
A strong desire of new generations to create a better future is shown by New Space Cube Sats project conceived by high school and TAU students to monitor Earth pollutants from targeted nano-satellites.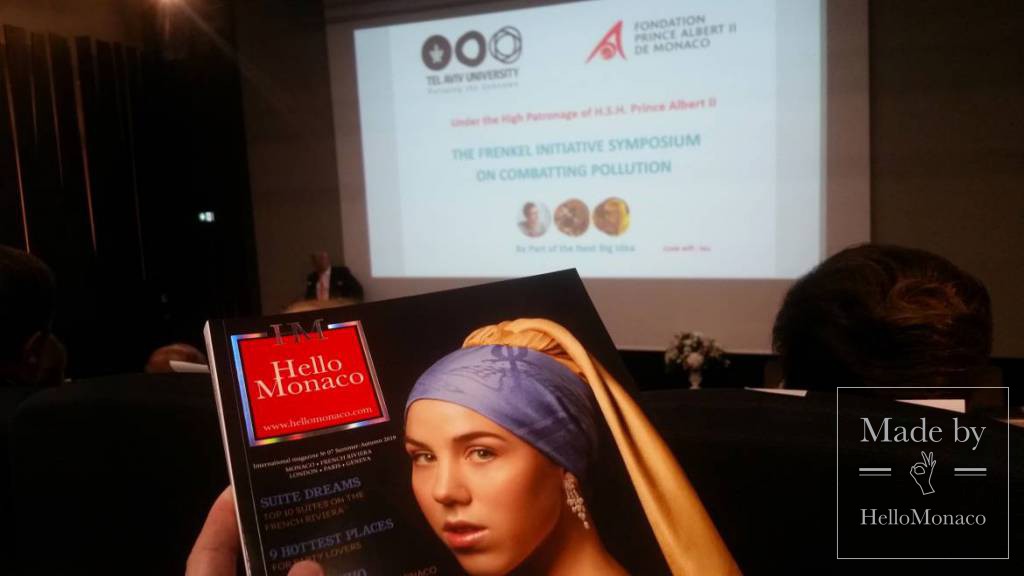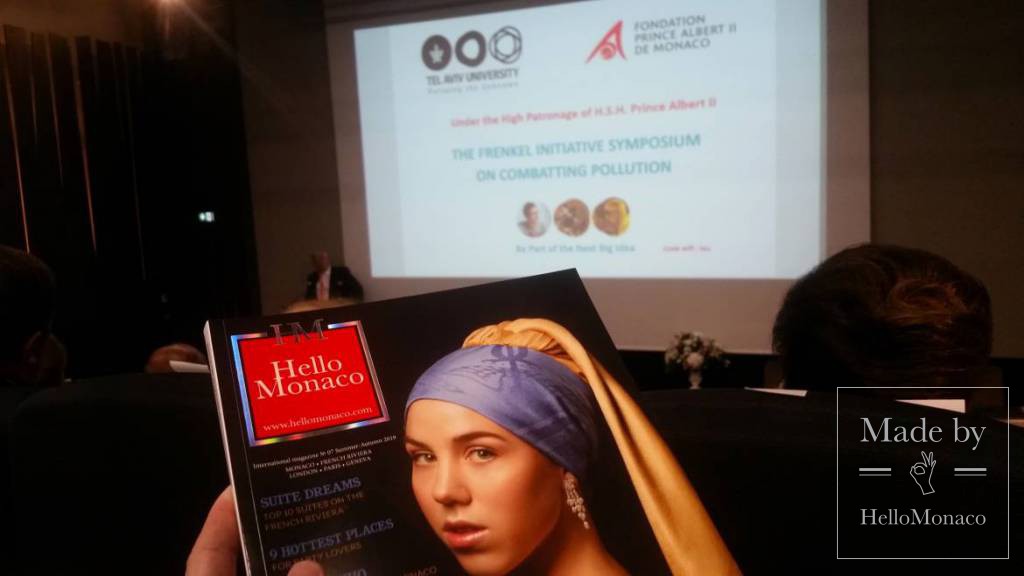 "
Monaco has been committed in fighting pollution with special regard to terrestrial and marine environment through local initiatives addressed to contrast major hurdles like plastic pollution and to promote clean mobility",
underlined H.E.
Bernard Fautrier
, vice-president and CEO of Prince Albert II of Monaco Foundation and he added: "
Nowadays, we are acting to tackle air, land and sea pollution factors encouraging scientific expeditions, start-ups and awareness campaigns to preserve both Monegasque territory and Planet biodiversity".
'Beyond Plastic Med Initiative' launched in 2015 by Prince Albert II of Monaco Foundation is an example of concrete action to boost a novel civil-society settlement plan for a cleaner Mediterranean Sea. "Plastic is a material that is pretty magical that can be shaped in any form and consistency but to have these properties we need to add chemicals many of which are toxic or carcinogenic", outlined Lucile Courtial, marine biologist from 'Centre Scientifique de Monaco'.
So, did we reach a turning point to rethink our future? HelloMonaco asked Professor François Heilbronn (F.H.), President of the French Friends of Tel Aviv University.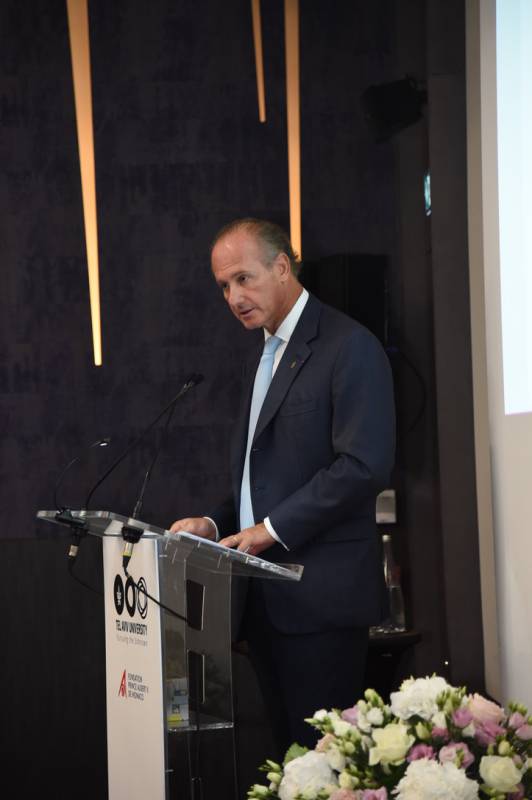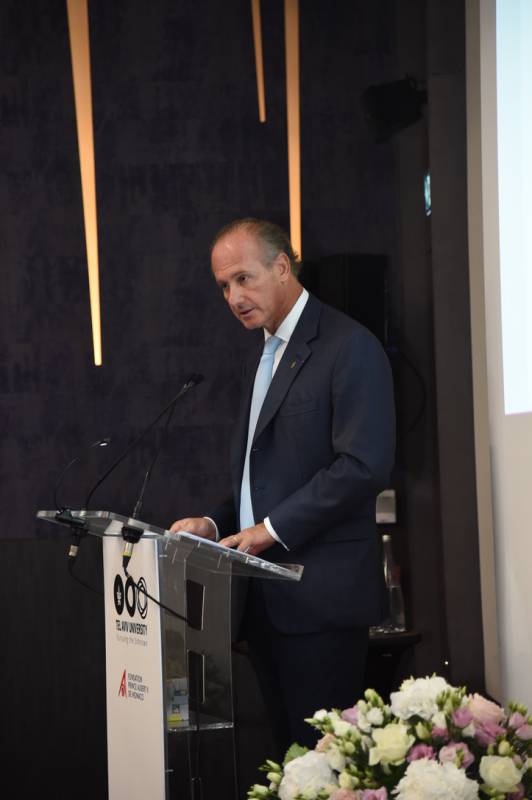 HelloMonaco:
Professor Heilbronn, how do you see the
inter partes
agreement signed today?
F.H.: I think it is a very important step aimed at planning effective research programmes on how to best treat air pollution and, in particular, each pollutant affecting the Mediterranean Sea. The main mission is to associate researchers from Prince Albert II of Monaco Foundation and Tel Aviv University on joint projects. Thanks to Aaron Frenkel funding this Israeli-Monegasque partnership will be possible.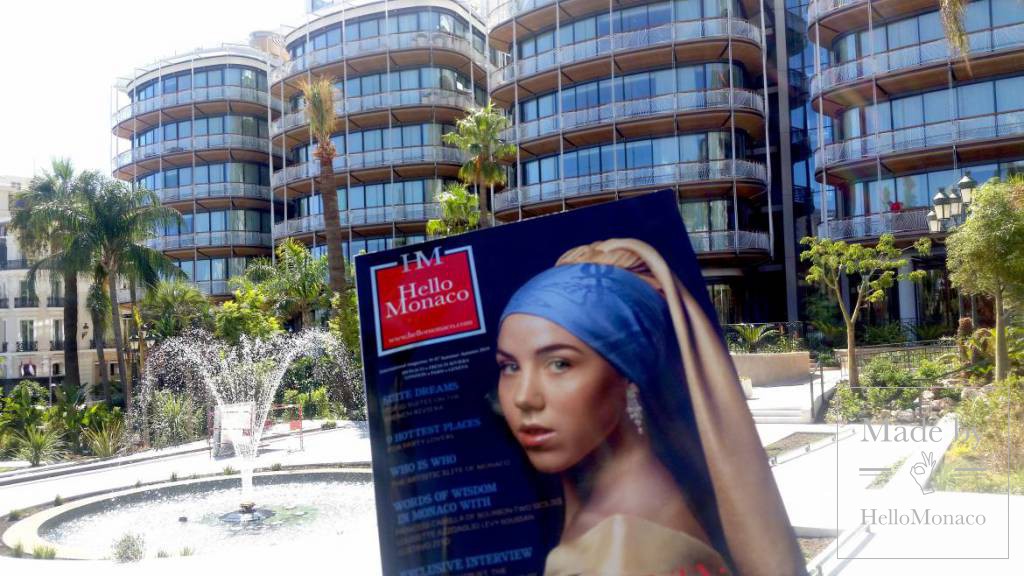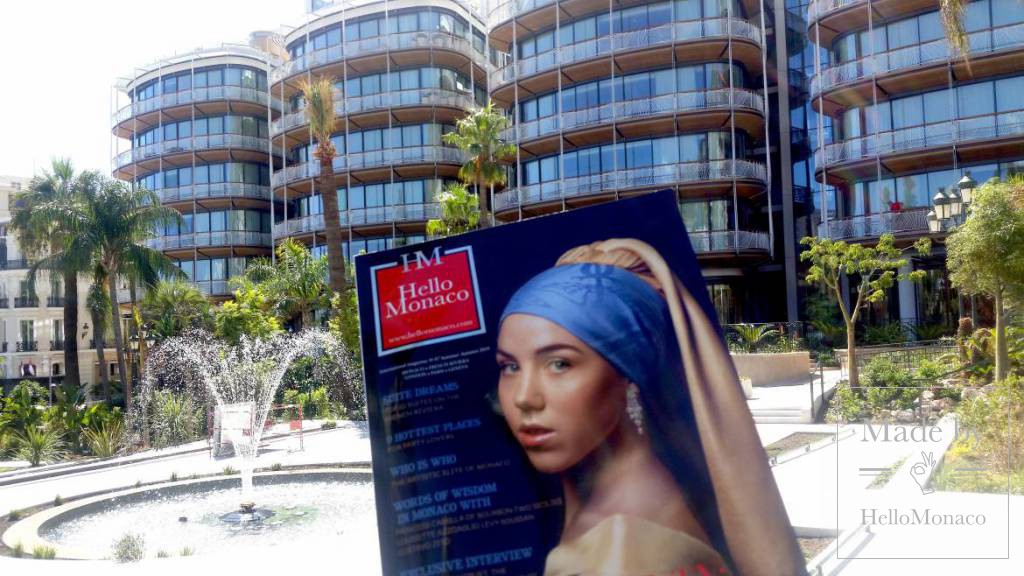 HelloMonaco:
Which project do you consider the most urgent?
F.H.: Fighting against plastic proliferation in the sea is crucial, among the various projects. But also, temperature mitigation during heat wave and air cleaning systems are on top list and this bilateral cooperation will do a great deal in their best knowledge.
Monaco is going to be a pilot city where to implement eco-innovative solutions to be applied to the rest of the world. Is everybody ready for the change?