Latest news
A Silver Medal at the World Junior Championships for a Rower from Monaco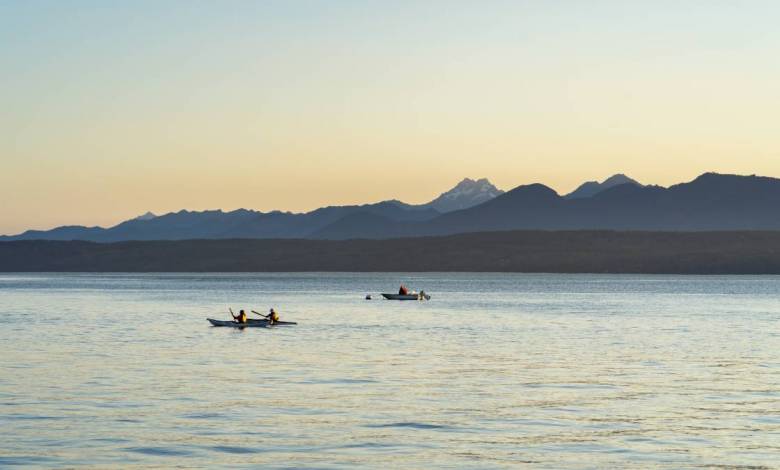 This bodes very well for Monaco's future in sculling – a powerful result, not necessarily anticipated, was scored in the junior world championships. 
Gaïa Chiavini a Monegasque rower from the Club (Société) Nautique of Monaco paired with Jeanne Roche from Marseille and won the silver medal in the World Rowing Junior Championships in double scull. The duo, who had to fight very hard for this result, excelled on the Plovdiv canal in Bulgaria. 
They were determined and focussed throughout the world championship series, putting in one of their best efforts in the semi-finals over the last 500 metres when they were just pipped by the Slovenians. In the qualifying heats they also recorded the fastest time just short of 7 minutes 20 seconds over 2000 metres. 
Gaia is only 18 years old and now has a World Championship silver medal to her credit – though this is not her first medal. She was a bronze medallist in the quad scull in the European junior championships last year, Jeanne also being in the same boat. 
But this is Gaia Chiavini's first Junior World Championship attempt and it has ended in glory – the stuff that dreams are made of. 
In fact Ireland were the favourites, but Gaia and Jeanne were too strong and at one point in the last 500 metres were leading. The Dutch pair only just beat them, 26 centimeters separating gold from silver. Greece, Ireland, Italy and Slovenia could just not keep up with Gaia and Jeanne who represented France, Gaia being also Franco Italian from Monaco's Club Nautique. Next for Gaia Chiavini will be the World Coastal Rowing Championships in Portugal. 
Next year she will be bumped up to the seniors which will stretch her to the limit. But her confidence will be boosted from this silver medal in the world championship. The success is even more worth savouring because just short of the finish line Gaia could not see all the competing boats and thought she might be third or fourth. But keeping her head down and pulling with all her strength, everyone except the Dutch just could not keep pace. A Monegasque rower is now Vice-Champion of the World. 
A Rowing Dynasty
There is something nostalgic about this result. Princess Grace's lineage were champion rowers – you might say a rowing dynasty. 
Her father John Brendan Kelly Sr. (October 4, 1889 – June 20, 1960), known as Jack Kelly, was a triple Olympic champion, the first to be so in the sport of rowing. He had also won six U.S. national championships. In 2003, the Princess Grace Challenge Cup was launched at the famous Henley venue on the Thames in the UK as an event for women's quadruple sculls both in recognition of John B. Kelly and in memory of his daughter, Grace.
John Brenden "Jack" Kelly Jr. (May 24, 1927 – March 2, 1985), also known as Kell Kelly, was an American athlete, an accomplished rower, a four-time Olympian, and an Olympic medal winner. He was Grace's elder brother. In 1947, Kelly was awarded the James E. Sullivan Award as the top amateur athlete in the United States.