Latest news
AMWC 2021: the latest beauty trends presented in Monaco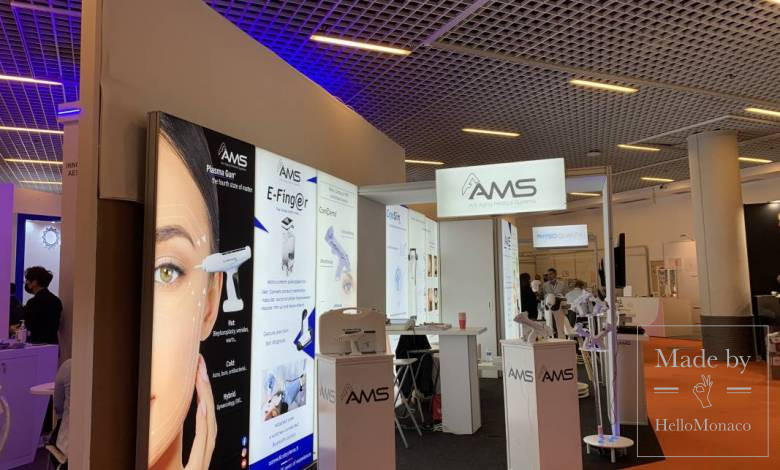 The 19th Aesthetic and Anti-Aging Medicine World Congress (AMWC) took place in Monaco on September  16 – 18, 2021. More than 12,000 participants from 120 countries attended the event. This forum is known far beyond the borders of France and has always been a must on the international beauty industry calendar.
These days, the Principality of Monaco has completely immersed itself in the world of beauty: the latest beauty innovations, machine cosmetology, state-of-the-art devices and anti-aging procedures – this was the agenda for dozens of industry professionals and forum guests.
Conferences, meetings and presentations, a chance to try the latest innovations for yourself!  Developers invited all the visitors to try their beauty gadgets right on the spot to get their feedback. For those who were unable to travel due to Covid restrictions, the organizers offered a virtual option – lectures and presentations online.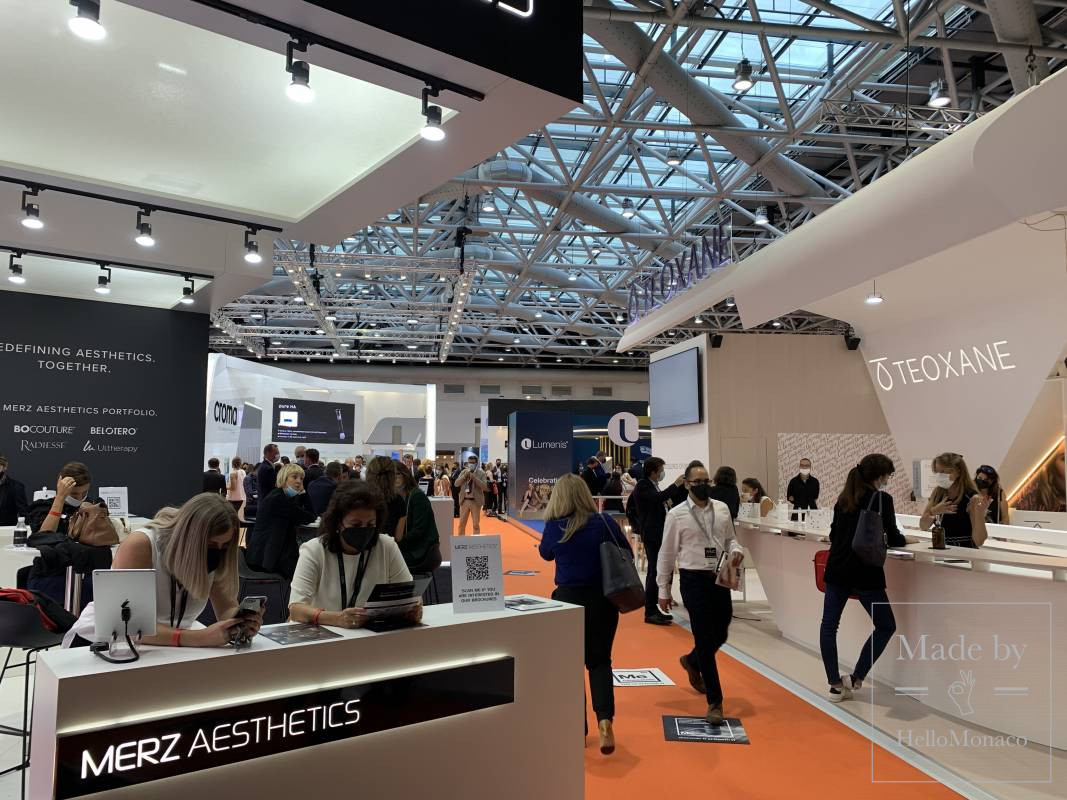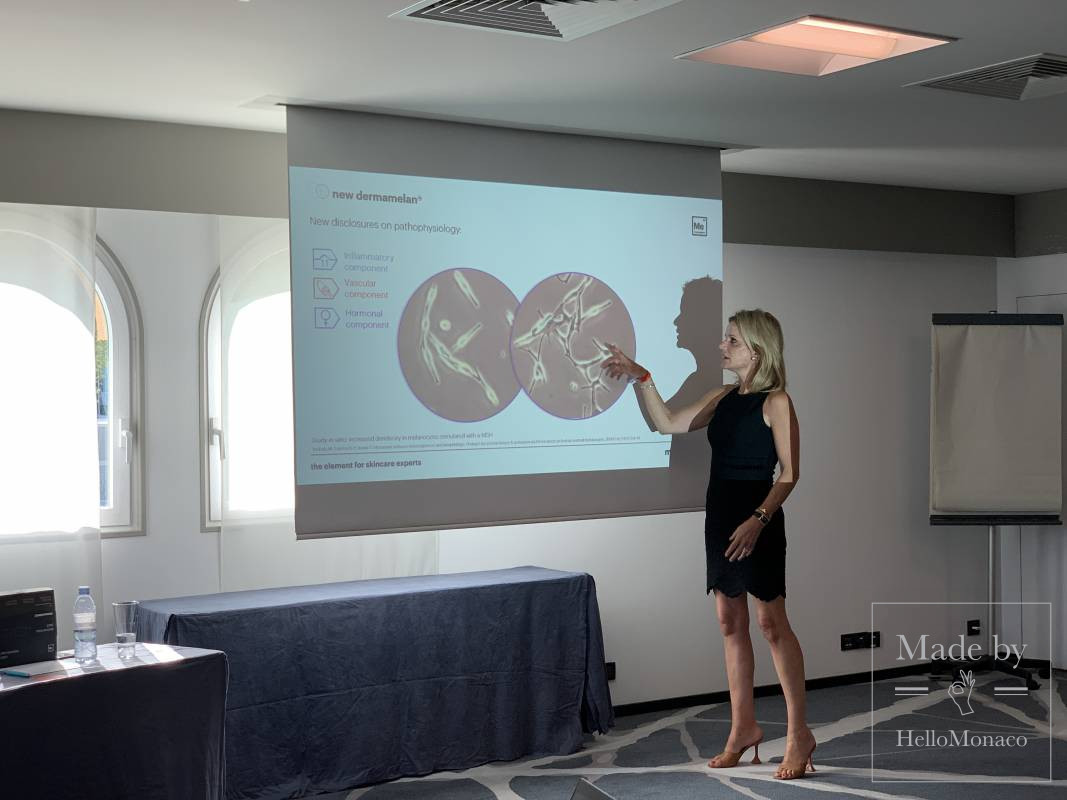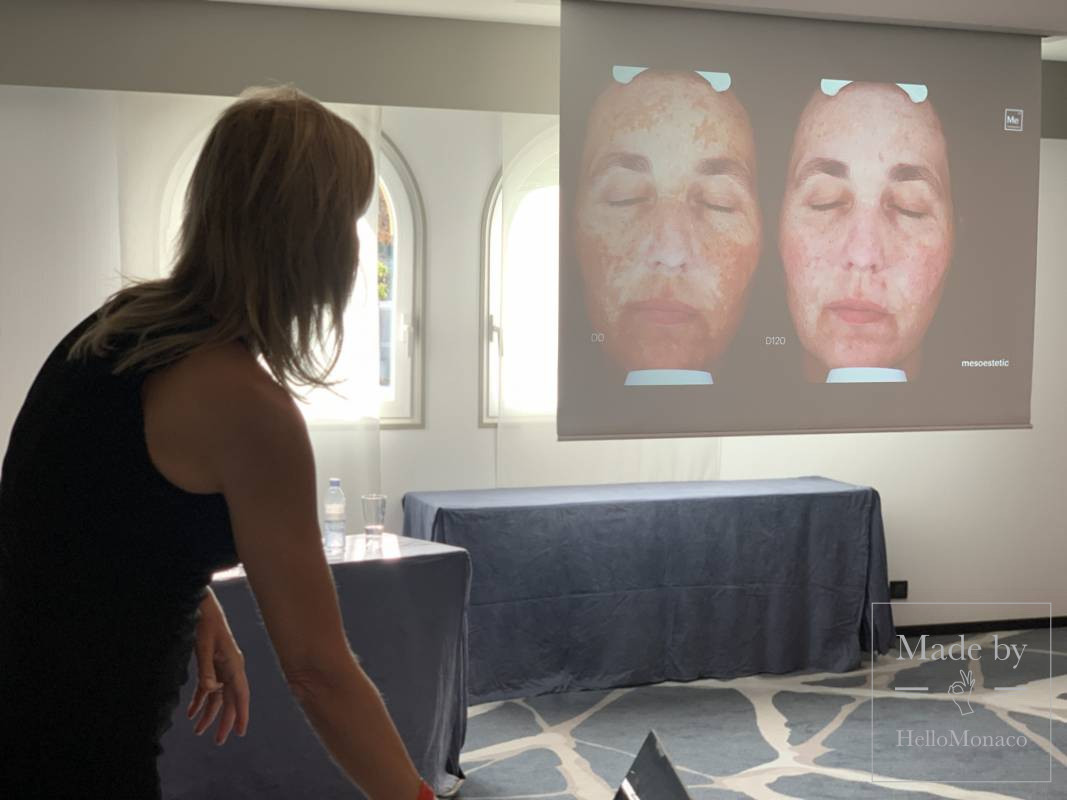 Secrets of Hollywood celebrities
HelloMonaco journalists not only managed to interview a dozen of the professionals, but personally experienced the power of their modern technologies! Secrets of Hollywood stars' slenderness and beauty were brought to Monaco by BTL Aesthetics. These innovative "Emsculpt Neo" cosmetology machines have even encountered shapes like those of the famous Kim Kardashian! The Electromagnetic technology "RF&HIFEM" stimulates muscles, boosts blood flow and tone, while burning subcutaneous fat and improving skin tone.
"In average you increase the volume of your muscle weight by 25 % thanks to stimulation and the work of the machine. And you lose about 20 % of subcutaneous fat. The device is designed for both men and women. The procedure itself does not cause discomfort. You just experience muscle stimulation through microcurrents and a feeling of pleasant warmth. After targeted use, the fat never gets accumulated in the same area," explains Jeremy Julian, BTL Industries (France).
The device Drew Barrymore has entrusted her face and body with, was practical and easy-to-use. While the cosmetologist is attending to your problem zones, you are free to go about your business: read, chat on the phone, or as we did write an article. You'd experience a light tingling and an overall warmth. The procedure lasts about 30 minutes; take about 4 sessions for optimal results.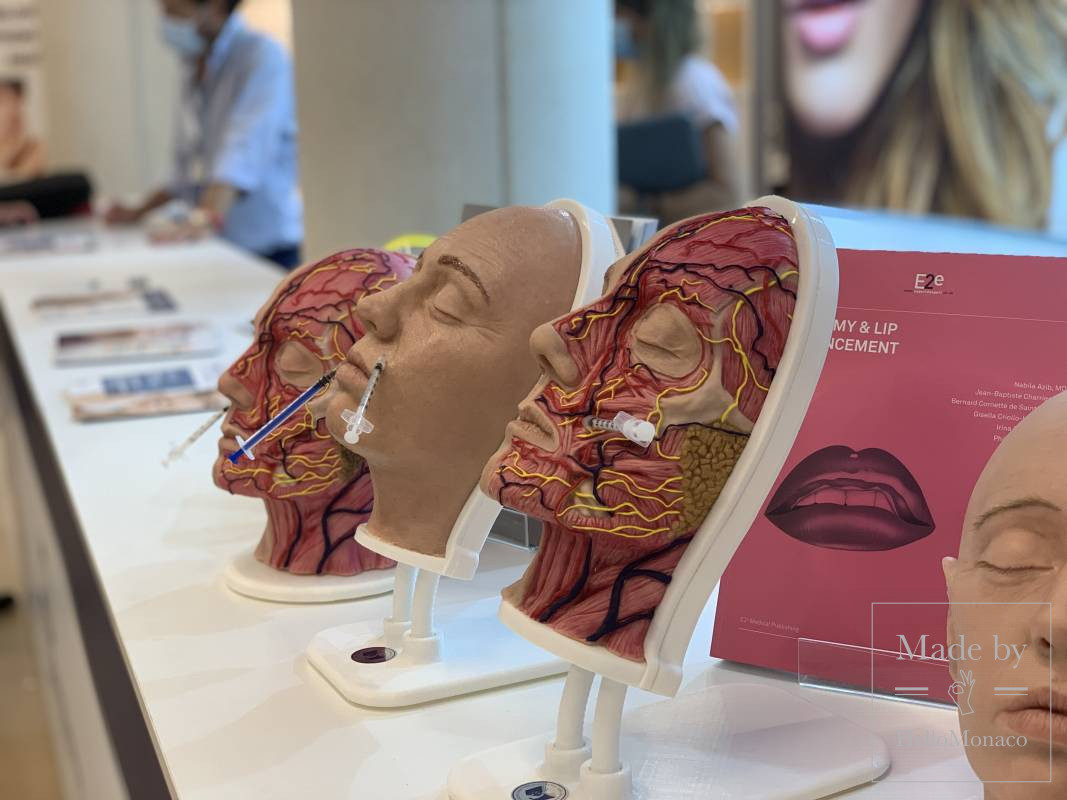 Naturality trends
HelloMonaco also spoke to Olga Zlatopolskaya (O.Z.), a distributor from Russia.
H.M .: What have you brought to the AMWC this year?
OZ: We are happy to introduce you to a 3D skin imaging system and an anti-pigmentation range complementing laser treatments and cosmetics. A cosmetologist thus has a wide range of tools to choose from to combat skin imperfections for each of his patients.
H.M .: What novelties have you personally singled out?
OZ: The focus has shifted from the face to the body. Accelerated phototherapy, exposure to a broadband light is renowned to activate youthful genes. Stanford University published special research on that. We are talking about a deep rejuvenation here. Once you get these kind of results on your face, you want it for your body! Machine cosmetology is the best way to rejuvenate or stop the aging process. I believe it is all about a balance between injections and hardware cosmetology. From what I noticed, the main trend is for naturality and naturalness.