Latest news
Artcurial Monaco Auction Week pulls in €20 Million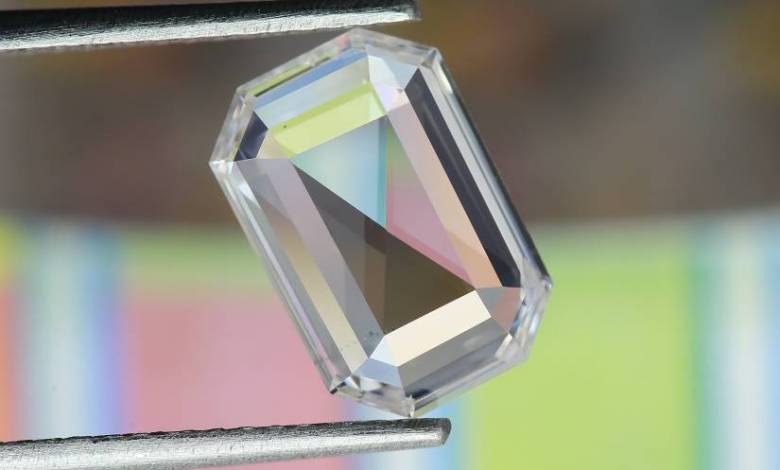 The legendary Artcurial Monaco Auction Week, which took place from 15 to 21 July at the Hôtel Hermitage, brought in international collectors for a record-breaking €20 million in sales of jewellery, watches, bags, comic art, sculptures and more.
Emerald-cut diamond sells for €1.2 Million
Following the success of the January 2022 session, which totalled over €7 million in sales, a fine set of contemporary and antique jewellery pieces won over enthusiasts and collectors during the latest auction week. An extraordinary 17.5 carat emerald-cut diamond set in 18k white gold started an exciting bidding war and sold for €1,274,400.
Interest in emeralds has had a real comeback this season, as evidenced by an exceptional set from Guillemin & Soulaine, consisting of a platinum, gold and emerald bracelet, a pair of pendants and a ring, which sold for nearly €1 million. 1970s vintage jewelry was also popular, with pieces selling for high prices from major brands such as Van Cleef & Arpels, Boucheron and Cartier.
Record Prices for two Audemars Piguet watches
Audemars Piguet surprised guests with two record prices during the Collection Watch sale. The first was a special edition of a 'Code 11.59' model, with only 5 copies in existence, equipped with a particular dial made by enamel artist Anita Porchet, which sold after a fierce bidding war for €708,480: a record-breaking price obtained at auction for this model. The second, a unique museum quality platinum piece featuring the moon's phases made in 1927, sold for €170,560.
Hermes luxury bag sells for €42,000
Hermes, a historic leather goods manufacturer, was in the spotlight for some iconic pieces. Bags in a rainbow of colours by the House added some special surprises to the event. A mini Kelly in black, estimated at €5,000 sold for €25,900. A pink Birkin 35, estimated at €8,000, sold for €26,200.
Launch of new Comic auction
The Comic Strip Department, present for the first time in Monte-Carlo, offered a set of 25 original drawings by Enki Bilal. The selected works were taken from 'Julia & Roem', 'The Color of the Air' and 'The Monster Tetralogy'. Lot 1001, 'Coup de sang', sold for €95,573 as did lot 1004, charcoal and pastel from Julia & Roem! It was an exceptional launch for the comic department and demonstrates that Enki Bilal's work transcends comics and occupies a prominent place in contemporary art.
€6 million for Monaco Sculptures
The third Monaco Sculptures auction was a tremendous success, with 80% of the lots sold for a total of almost €6 million. Fans were present in large numbers to unleash bidding wars. In partnership with Monte-Carlo Société des Bains de Mer, the sculpture auction featured a tight selection of pieces by iconic artists from the 20th and 21st centuries, including Keping, Bernar Venet, Baltasar Lobo, Yves Dana, Philippe Hiquily, Christian Lapie, César, Arman and even Mel Ramos.
French conceptual artist, Bernar Venet, who is known for his curved, mathematically precise metal sculptures, obtained the highest bid of the evening with the sculpture '223.5° Arc x 14' which sold for €524,800. César sparked a lot of interest with a rare 1979 car compression, a piece the artist made for writer Edmonde Charles-Roux, which sold for €334,560.