Latest news
Café de Paris will reopen its doors this Autumn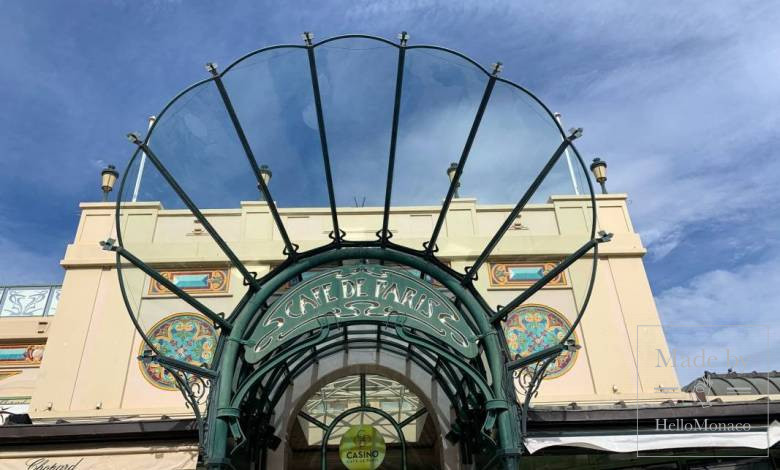 Renovations at Monaco's beloved Café de Paris will finally be ready this autumn. Work on the site, which was delayed by three months, is currently on schedule.
According to a recent press conference, managing director of the Société des Bains de Mer, Stéphane Valeri, confirmed that the establishment will open its doors at the end of October. The project was started by Valeri's predecessor, Jean-Luc Biamonti, with an initial timeline of sixteen months, to have the grand reopening in July during peak season. But construction schedules often encounter unexpected delays.
Workers discover foundations that weren't on the plans…
During renovations, workers discovered something unexpected: foundations that were not on any plans that could put the Casino building at risk if they were interfered with. The discovery led to a four-week pause in order to give experts time to evaluate their options. After reassessing the construction plans, teams were forced to add a three-month delay to the schedule.
Budget increased from €40 million to €55 million
Delays caused a €15 million increase in the budget, which is currently €55 million. According to Valeri, the good news is that money from the seven new luxury shops will help pay for the work. Several major brands will set up shop in the new spaces on the Allée François-Blanc, spanning from the Place du Casino to the Jardins des Spélugues.
Tiffany and Tag Heuer to open shop
According to Valeri, the SBM had many requests from international brands to open shop in the new spaces, but they had to turn some away. Tiffany and Tag Heuer are two names that have been confirmed. The Zegg & Cerlati boutique will be expanding to showcase its luxury watches and jewellery next to Arije, a watchmaker. The first shops will be opening in November.
Moods comes back to Monaco and Amazònico will open in April 2024
After ten years of absence in Monaco, the music bar Moods is making a comeback. It will be opening at the end of 2023 or beginning of 2024 with live music and stand-up comedy. Set over two levels, with a bistro atmosphere on the ground floor, a large terrace and a chic and cozy space upstairs with a breathtaking view, Amazònico will be opening this spring.
The iconic, belle époque Café de Paris building was founded 160 years ago. With such a long, illustrious history to draw from, renovations have been keeping the venue's past in mind, while also looking forward to the future. This is the buildings fourth major renovation since 1863.