Latest news
Covid-19: Almost Half of all Workers at Monaco Pavilion Expo Dubai test Positive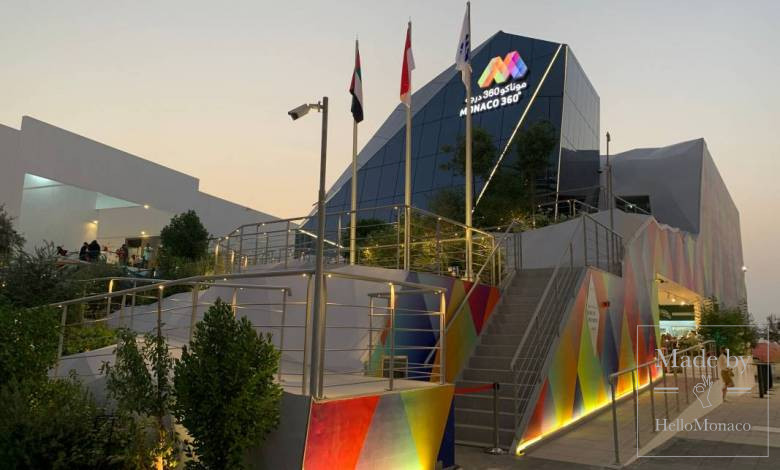 Although Expo Dubai was postponed by one year due to Covid-19, over 40% of staff working at Monaco's Pavilion have tested positive for the virus. Luckily, according to a recent interview with Albert Croesi, General Commissioner of the Monaco 360° Pavilion, none of those infected with the virus had severe or life-threatening symptoms.
Evidence shows that the Omicron strain of Covid-19 is highly contagious. The new variant combined with a high number of tourists at Expo Dubai have culminated in many people getting sick with the virus. Steps have been taken to limit the amount of contact between workers and visitors. At the end of last year, Albert Croesi introduced a limit to the number of visitors, only twenty-five people are allowed in in the Monaco 360° Pavilion at one time.
Everyone working at Monaco Pavilion has been vaccinated
Staff at Monaco's Pavilion regularly take PCR tests and if someone tests positive, they must isolate for eight days. Visitors entering the Expo site must present proof of at least one dose of any Covid vaccine recognized by any Expo 2020 participating country or a negative PCR conducted within 72 hours before visiting the site. Everyone working at the Monaco Pavilion has been vaccinated and the average age of workers is well under 60.
To date, 24 out of the 58 staff members at Monaco's pavilion have tested positive since the start of the expo in October. Staff all wear masks, practice social distancing and eat meals in small groups.
Despite the recent increase of global Covid infections, attendance at Expo Dubai is still strong. According to a recent interview with Albert Croesi, no one has canceled their tickets to visit Monaco's Pavilion due to Covid. Many of the Principality's residents made the trip over to visit the Monaco Pavilion over the holidays and their enthusiasm helped bolster the spirits of all the staff who have been working so far from home for so long.