Latest news
Covid-19: More and Faster Tests Available in Monaco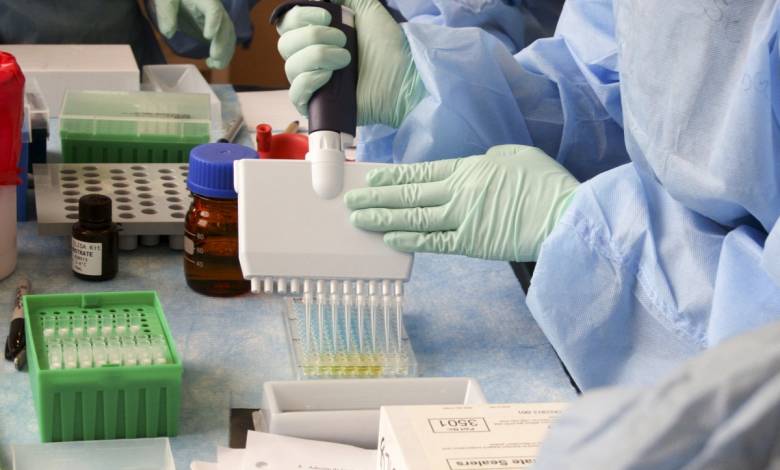 On New Year's Eve, Monaco increased regulations and screenings to help stem the spread of Covid-19. There are four tests available for the population, some are fast and can be done at home, some are more accurate and are sent to a local lab located at the Scientific Centre of Monaco, which has been recently been reinforced to process higher volume of tests with results available in about 6 hours.
Currently, the lab of the Scientific Centre is analysing approximately 500 samples per day. The contagiousness of the Omicron variant led the lab increase activity to seven days per week in order to offer more support to the Monegasque population. Since May 2020, over 100,000 tests have been carried out by the Centre.
How can I get tested?
The National Screening Centre conducts PCR tests and is located on the ground floor of the Rainier III Auditorium. This screening centre welcomes any Monegasque, Monegasque resident or insured person in Monaco or any student educated in Monaco. Appointments must be booked in advance by calling: 92 05 55 00. Four other screening locations are also open in labs located in: La Condamine, Fontvielle, Monte-Carlo and Moneghetti. PCR tests are reimbursed through medical prescriptions.
Antigen, Saliva and Self-Tests
Antigen tests are done through nasal swabs which do not have to be sent to a lab. Results are available in 10 to 30 minutes. A positive antigen test result must be re-confirmed by a more reliable PCR test. Antigen tests can be reimbursed as they are covered by the health insurance plan and are available at 13 different chemists across Monaco.
Self-tests are done through shallower swabs and are less invasive than both PCR or Antigen tests. They are recommended for people who are asymptomatic and are available for about 6 euros in various pharmacies.
Saliva tests are the least invasive and are mainly used for children aged 5-11.
National Serological Monitoring
In order to understand and monitor the level of protection of the population against Covid-19, the Prince's Government offers people residing in the Principality to have their serological monitoring carried out free of charge. The goal is, using a blood test, to determine the patient's level of protection against Covid-19.
Anyone previously vaccinated, or having been infected with Covid-19 and wishing to know their level of protection against the virus, can call 92.05.55.00 to be called back later for an appointment.