Latest news
EduLab Monaco accelerates digital transformation in schools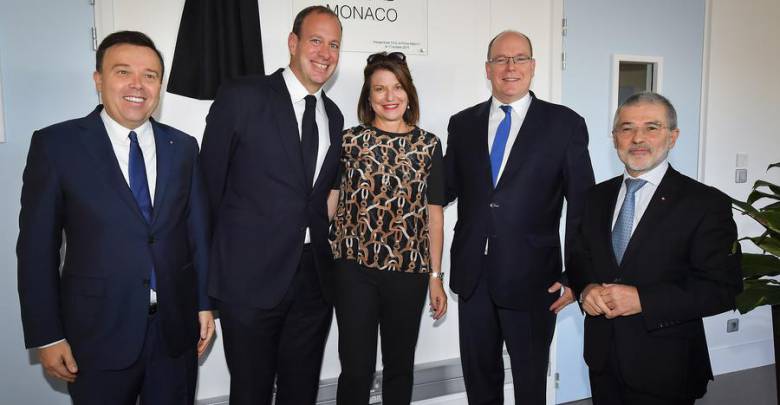 The creation of EduLab Monaco, part of the #ExtendedMonaco programme, is a concrete illustration of the priority accorded by the Prince's Government to modernising educational practices through the use of digital technology. This new space, which focuses on encouraging experimentation with innovative digital tools and developing new educational practices, is aimed at teachers and their pupils. It was officially opened on Thursday 17 October by H.S.H. the Sovereign Prince, accompanied by Patrice Cellario, Minister of the Interior, representing the H.E. the Minister of State, Stéphane Valeri, President of the National Council, Frédéric Genta, Country Chief Digital Officer, Isabelle Bonnal, Director of Education, Youth and Sport, and a number of other personalities.
Covering an area of 200m² in the same building as the Department of Education, Youth and Sport, EduLab Monaco is just what the Principality needs to propel it into a new era of e-education, and provides access to the best tools for developing digital educational projects. As Mr Cellario highlighted: "The digital transition […] prompts us to really focus on and question educational practices. EduLab Monaco marks a new and symbolic step in our comprehensive, proactive and inclusive policy to refocus our education system on digital technology to prepare the next generations for the world of tomorrow. This new space, which is for all teachers, will be the cornerstone of the digital transformation in education in the Principality. Teachers, pupils and partners will work together here to build the educational experience of the future."
A presentation was also given on one of the flagship projects in the Monaco e-education programme: teaching coding in schools. This initiative was introduced at the beginning of the 2019/2020 academic year for all pupils from the final year of nursery school (Grande Section) through to Year 10 (3ème), and will be extended to older secondary school pupils in the country's lycées over the coming years. It reflects the Principality's desire to develop children's ability to use digital tools and applications via an interactive, fun approach, starting with the basics: learning a new language as one might learn the alphabet or a modern foreign language.
Source: www.gouv.mc