Latest news
EVER Monaco 2021 promises to renew its engagement pushing towards sustainability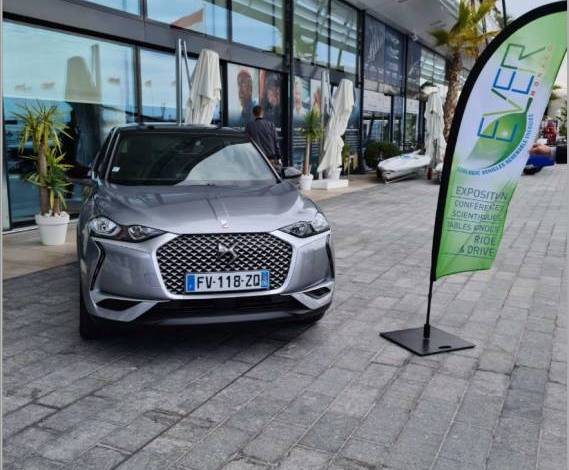 An unmissable event to immerse yourself in the most advanced technology and be involved in pioneering debates on sustainable mobility and renewable sources of energy. Since its establishment in 2006, EVER Monaco has been representing a fundamental showcase able to anticipate the times in the achievement of a new smart-city bias. The organizers of the 16th edition, sponsored by Prince Albert II of Monaco Foundation and the Gouvernement Princier, agreed to a change of venue to better meet visitor requirements. The exhibition area will be held from the 5th until the 7th May 2021 in a new evocative location, the Espace Fontvieille, the most popular Chapiteau plunged in the modern and green district of the Principality.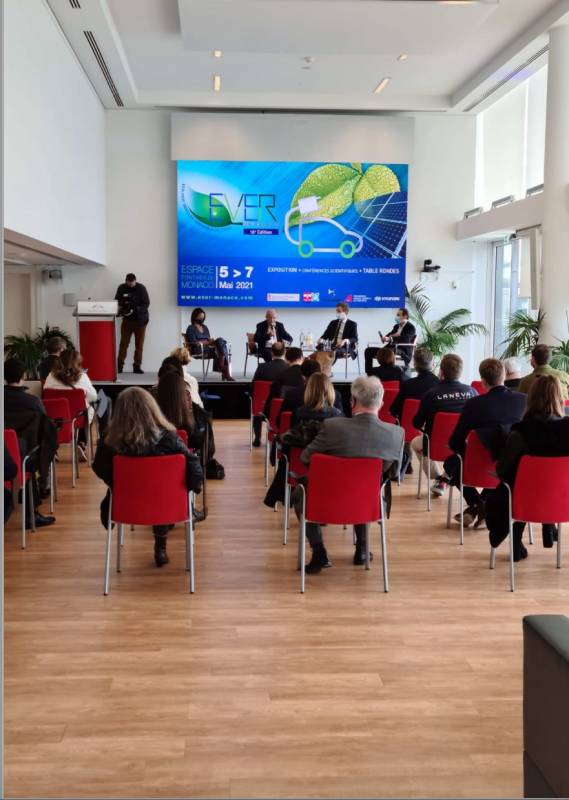 The perfect combination for about forty exhibitors to present innovative devices, brand-new hybrid, 100% electric vehicles and hydrogen marine vessels that can be tested on site and at the Yacht Club de Monaco within the "Ride & Drive" initiative. A series of in-remote-mode meetings on the two and four-wheel world, collective transports, commercial vehicles and energy efficiency solutions will contribute to offer key-notes to encourage a carbon-free urban management. A great interest will be reserved to next generation contribution to high-tech breakthrough within targeted pitch Startups sections and the finalist-awarding step of the traditional Metha Europe competition addressed to skilled young engineers from the French academic network of Institut Mines-Télécom.
Amazement and wonder will not fail with the view to propose concrete solutions to the increased need of respect for the environment never more relevant than now. As H.E. Bernard Fautrier (B.F.), President of EVER, confirmed exclusively to HelloMonaco.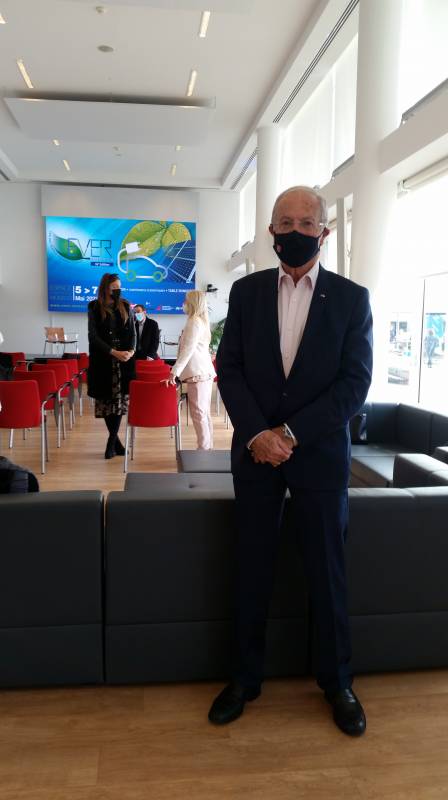 HelloMonaco: His Excellency, how do you see the evolution of sustainable mobility at a difficult time like this one?
B.F.: I am quite optimistic since, despite its tragic nature, the pandemic helped people to raise their eco-awareness about the Planet state of health requiring urgent care. Hence, the need to direct attention to more rational and less impactful mobility systems. That means producing less pollution. A target pursued by all European Countries through a strong 'take off' of the clean vehicle market. This trend is clearly demonstrated by the increased offer of eco-friendly mobility like the pedal assisted bicycles and the electric scooters that are now used very often in the streets of Monaco. All that shows the ability of the human species to react and adapt their behaviour to difficult times. Not by chance EVER reaffirms its role as hub of interests, ideas and novelties.
The health emergency has therefore not interrupted Monaco energy transition process which is being kept in continuity with the carbon free project by the strong will of Prince Albert II of Monaco and Monaco's Government. HelloMonaco asked for an update to Annabelle Jaeger-Seydoux (A.J-S.), Director of Monaco Energy Transition.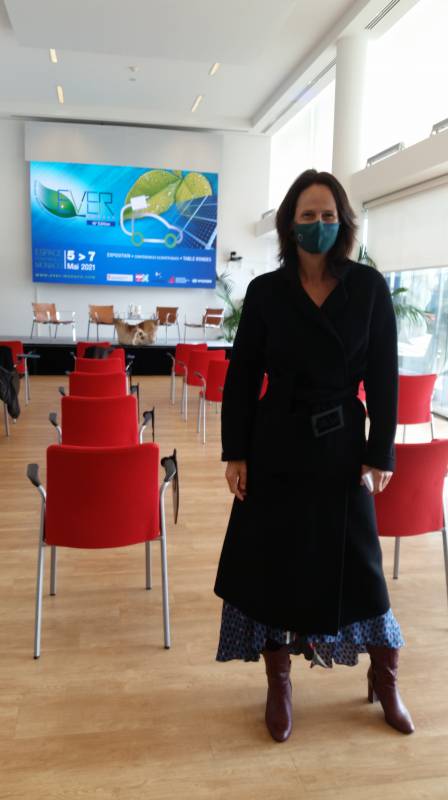 HelloMonaco: Madame Jaeger-Seydoux, which are the main projects being carried out in this period?
A.J-S.: At government level, we are carrying two services. The electric car sharing Mobee project, designed by SMEG, has been strengthened with an increase in the number of vehicles and the possibility for all users of leaving the Monegasque territory. On the other side, the ongoing Monaco On aims at creating an intensive network of electrical charging stations, clearly marked by bright yellow points addressed to the growing number of hybrid and electric vehicles rolling in the Principality, corresponding to more than 8%, plus visitors.
Undoubtedly a user-friendly, intelligent and quick device, more powerful than before in order to complete the already existing offer and suit the needs of more and more performing clean vehicles. Recent difficulties have then amplified our governmental mission in terms of a large-scale energy efficiency outcome, following on the Sovereign Prince who has recently brought the target of reducing climate-changing energy emissions to 55% by 2030, compared to the original 50% forecast.
What 'green' tech news to expect from this new edition of EVER Monaco? HelloMonaco collected the final feedback of Raoul Viora (R.V.), EVER Conference Program Committee Co-Chairman and President of Monaco Sustainable Development (MC).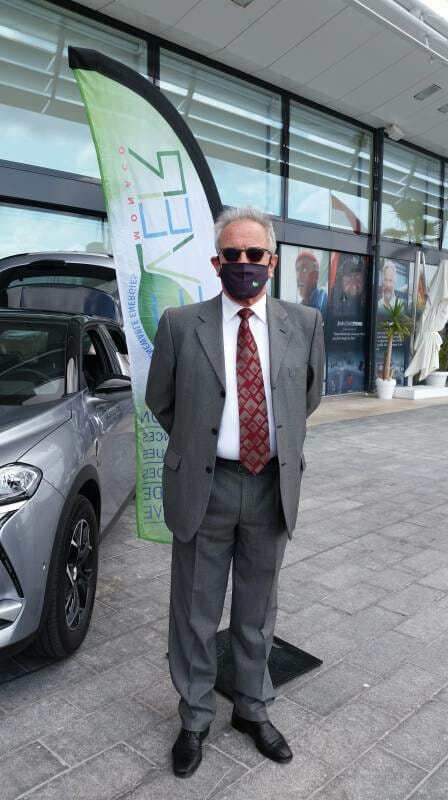 HelloMonaco: Mr. Viora, what strikes you most of the incoming event and how do you see the future of sustainable mobility?
R.V.: Since I've been fond of this field for a long time, I am particularly impressed by the presentation of super car models converted in electric vehicles. What was a dream until a few years ago, today becomes reality. This is a proof that large car brands, conceiver of powerful sport and avant-garde models, are being investing massively on clean mobility.
Future is difficult to predict but I do believe that we will create pretty soon engines with hydrogen fuel cell complement to guarantee much more driving autonomy and outstanding standard performance with a lower environmental impact. Hydrogen powered vehicles are not new products at EVER and we have been debating on them for a long time. But we need to wait a little longer since we are currently on an intermediary stage where electric engines are being further implemented and hybrid rechargeable engine as well, probable precursor of future technology. I do hope we will lead to a healthier world on the basis of a general evolution of human consciousness.