Latest news
Fight Aids Monaco Gala: Princess Stephanie's Compassion is Palpable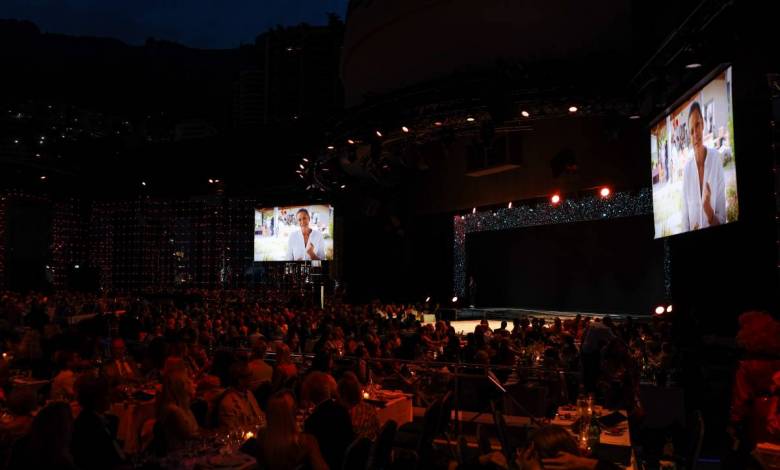 The spirit of one of the greatest performers of all time was back onstage during this year's Fight Aids Monaco gala, attended by Princess Stephanie, President of the foundation, on 21 July. The Princess, accompanied by Louis and Marie Ducruet, watched as the King of Pop performed hits like Thriller, Beat It and Billie Jean at the Salles des Etoiles during the sold-out event.
The 2023 Fight Aids Monaco Gala began with a raffle featuring lots from major Monegasque houses. A bracelet by Cartier, a rose-gold diamond pendant by Yves Piaget and a Hublot watch all went under the hammer. Next, the audience was completely enraptured by 'Michael, the Magic of Michael Jackson'. The acclaimed show, which has been touring the world for years, centres on skilled interpreter Ben Bowman, who not only looks and sounds like Jackson, but has adopted his hero's famous moves, making the audience forget that they were at a tribute concert.
Aside from all of Michael Jackson's greatest hits, the concert also featured songs from The Jackson 5 as an extra treat.
Princess Stephanie knew Michael Jackson personally
No stranger to the pop music scene herself, Princess Stephanie sang a duet with Michael Jackson. 'In the Closet' was released on 9 April 1992 as the third single from Jackson's eighth album, 'Dangerous'. The song originally was intended as a duet between Jackson and Madonna, but the female vocals were credited as 'Mystery Girl', later revealed to be Princess Stephanie. The song quickly became a top ten pop single, reaching number six on the US Billboard 100.
Princess Stephanie addresses a rise in homophobia
In a recent press interview, Princess Stephanie said that AIDS is still relevant today and all efforts must be made to fight it. She also revealed how surprised she is about the rise in homophobia in society, something she would've never imagined when the association was first created.
The Princess founded the non-profit foundation in 2004. Since then, Fight Aids Monaco has been reaching out to Monaco, the entire PACA region and the rest of the world through its international initiatives. One of the foundation's proudest achievements is The Maison de vie de Carpentras, a restful haven for people living with HIV/AIDS that was created 12 years ago. Princess Stephanie has been tirelessly changing the public's perspective about AIDS for twenty years with her unwavering compassion for those who live with the disease.