Latest news
Four Big Victories for Monaco on the way to Fight to be French Rugby 7s Champions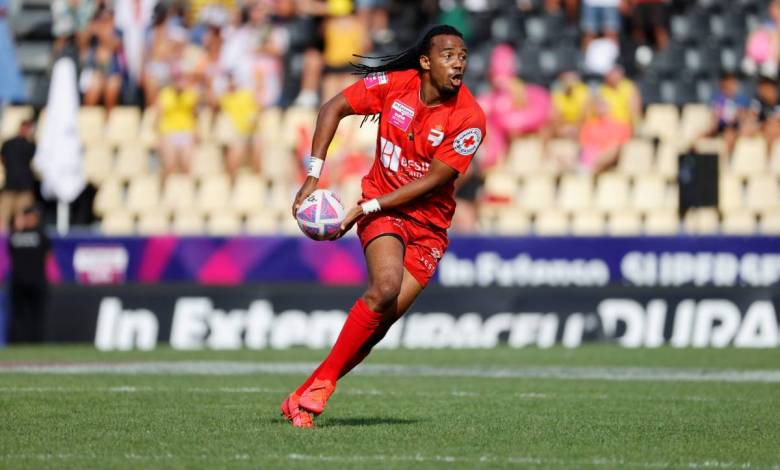 Another great season following on the heels of the prior one when Monaco was Vice Champion of France Rugby 7s. 
Pau is always the team to best. The last time Monaco defeated Pau was in the second qualifying tournament for the final of the French professional rugby sevens championship at La Rochelle. The Monegasques had arrived keen to retain the trophy they won last year. And even more important was the chance to win a place in the final in Paris on 19th November. The previous week in Perpignan they had succumbed eventually to the 
Section Paloise (Pau). No repeat of that in La Rochelle. A sweet revenge happened instead, winning 26-12.
So Monaco prevailed over Pau to the delight of their trainer who had two new players in play. Extra height and extra speed on the wings helped make the difference. 
Four Victorious Finals 
The goal of being in the Top 8 teams qualifying for Paris was already in the bag by the time they finished the La Rochelle tournament. 
But Monaco was not content to rest on their laurels, having already made it among the eight who will qualify. So even without any pressure the Monaco Rugby Sevens went to Pau for the third qualifying tournament for the French professional rugby sevens championship.
They had early big wins to their credit over Brive (45-7) and Bordeaux (33-17). 
But the Monegasques really showed their mettle in the last four.
Captain Johan Demai-Hamecher's seven demolished Racing in the semi-finals (34-0). It was the constant pressure from the Rock's defence that broke the spirit of the Ile-de-France residents whose game collapsed eventually conceding (34-0). 
And so in front of almost 6000 Bearnais chanting supporters Monaco had to take on the local favourites, Pau in the final. It was the third time this season in three tournaments.
But the Monegasques were in superb form and won this second stage of the In Extenso Supersevens overcoming the Palois in front of the disappointed home crowd (24-21).
All eyes on Paris now on November 19th
The eight finalists for the title Champion of France are: Monaco – Pau – Barbarians – Bayonne – Bordeaux – La Rochelle – Stade Français – Racing 92.
Cross fingers Monaco scales this last hurdle on its National Holiday (Fête National) with the title Champions of France being the Prize up for grabs. 
General coach of Monaco Rugby Sevens, Jérémy Aicardi, the former member of the French sevens team has the mission of making rugby grow in the Principality. Portrait of a man absolutely passionate about rugby, who intends to prove that the sevens in Rugby is the very holy grail of the discipline. Paris will be the proof of it.