Latest news
Historic Grand Prix celebrates Eight of the Greatest Drivers to Race through Monaco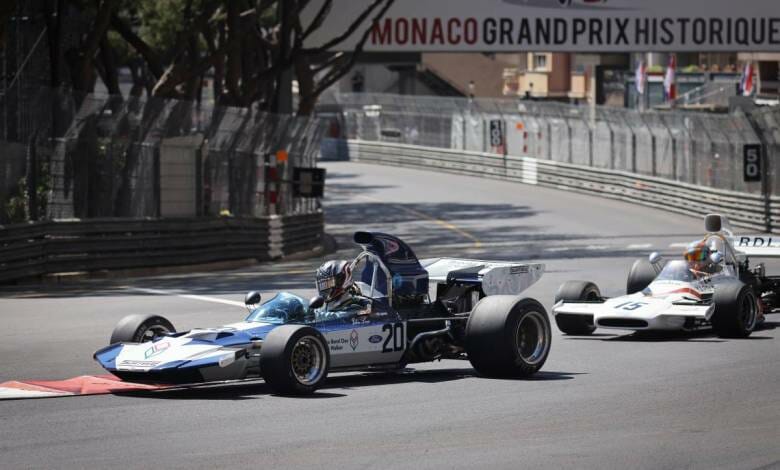 Take a journey back in time to the greatest races in the most spectacular cars, as this year's Historic Grand Prix tips its hat to the fastest drivers to ever speed through Monaco's legendary circuit. Races from the last century will roar back to life during this year's Historic Grand Prix, with a program full of exciting and heartfelt tributes.
The 13th Grand Prix de Monaco Historique will be a little different from its predecessors, with spotlights on the F1 single-seaters that managed to leave their tire marks on the pages of motorsport history, plus a few extra special events. From 13-15 May, two hundred cars will battle it out in eight separate series set on the Principality's mythical track. Each series is named after a renowned racing star and will transport spectators to a different racing era. Here is our look ahead to this year's Historic Grand Prix and how it pays tribute to eight drivers who dared to change motorsport in Monaco forever.
"He drives like Chiron"
First on the agenda is a race series named after one of the greatest drivers between the two World Wars, none other than Monaco's own Louis Chiron. This series will feature front-engine Grand Prix cars built before 1960.
Louis Chiron won the Monaco Grand Prix in 1931 and is still the only Monegasque driver to have won his home grand prix. Louis Chiron was so popular in Czechoslovakia, where he won three consecutive Grand Prix, that even today his name lives on in the saying, "He drives like Chiron". With a career that spanned thirty-five years, from the late 1920s until the 1950s, Louis Chiron is still the oldest driver to ever race in Formula One. He participated in the 1958 Monaco Grand Prix when he was 58 years old. 
After retiring from racing, Chiron maintained an executive role with the organizers of the Monaco Grand Prix, who honoured him with a statue on the Grand Prix course and renamed the Swimming Pool corner after him. Because he achieved the greatest number of podium finishes in Bugattis, the 1999 Bugatti Chiron concept car and the 2016 Bugatti Chiron were named in his honour.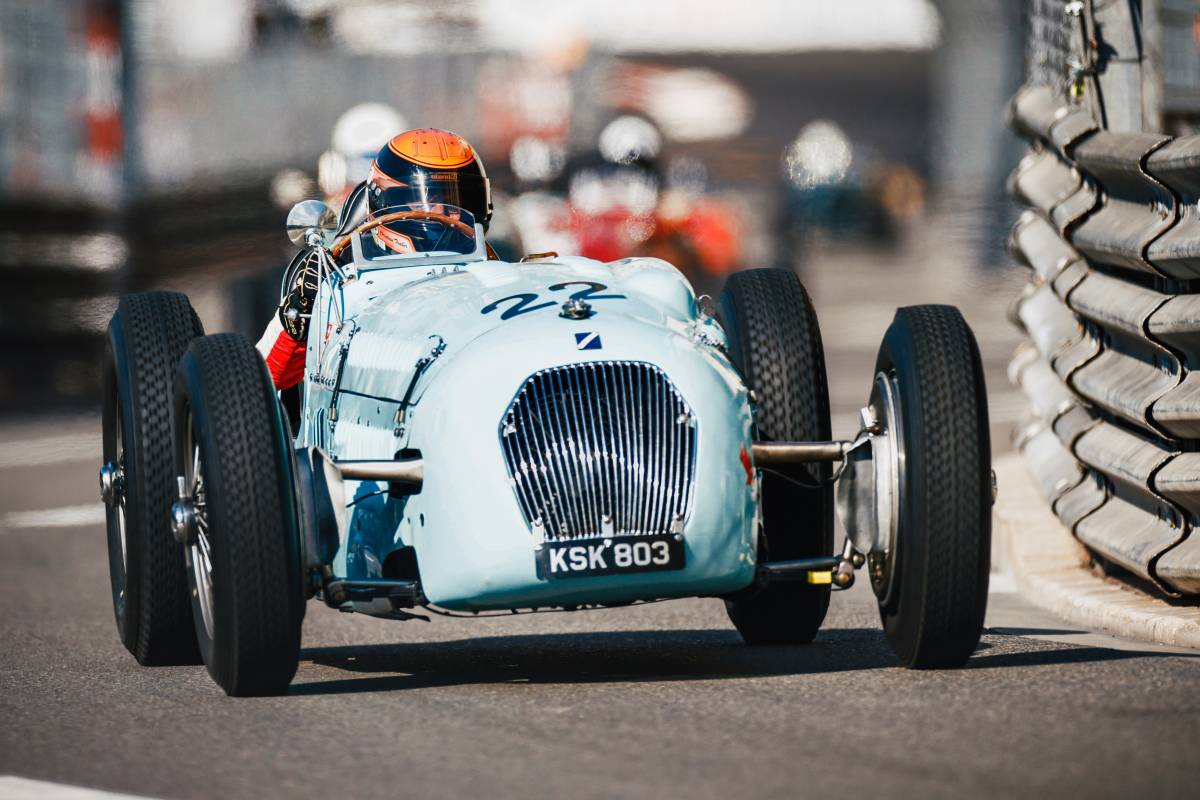 The sixties swing back to life with the Mr. Monaco series
Series B will see rear-engine F1 Grand Prix cars from 1961 to 1965 speed through the Principality and is named after none other than Mr. Monaco. Despite not passing his driving test until the age of 24 and entering the world of motorsport only a year later, Graham Hill would go on to become one of the greatest drivers of his generation. Hill is most celebrated for being the only driver ever to win the Triple Crown of Motorsport. He won the Monaco Grand Prix an astounding five times in the 1960s, which earned him the nickname Mr. Monaco. The 1969 Monaco Grand Prix victory was Graham Hill's very last F1 win.
Next up is Series C, focussing on front-engine racing cars from 1952 to 1957 and named after Italian driver Vittorio Marzotto, who won the 1952 Monaco Grand Prix in a Ferrari 225 S. Vittorio raced sixteen times between 1948 and 1955 and his car of choice was the Ferrari. Vittorio's 1952 Monaco Grand Prix was almost snatched away by a multi-car pileup. The driver quickly seized his chance at first place when Eugenio Castellotti, who was in the lead, pulled into the pits for a Coke to quench his thirst. Vittorio raced ahead and battled it out with Castellotti at the end of the race before emerging victorious.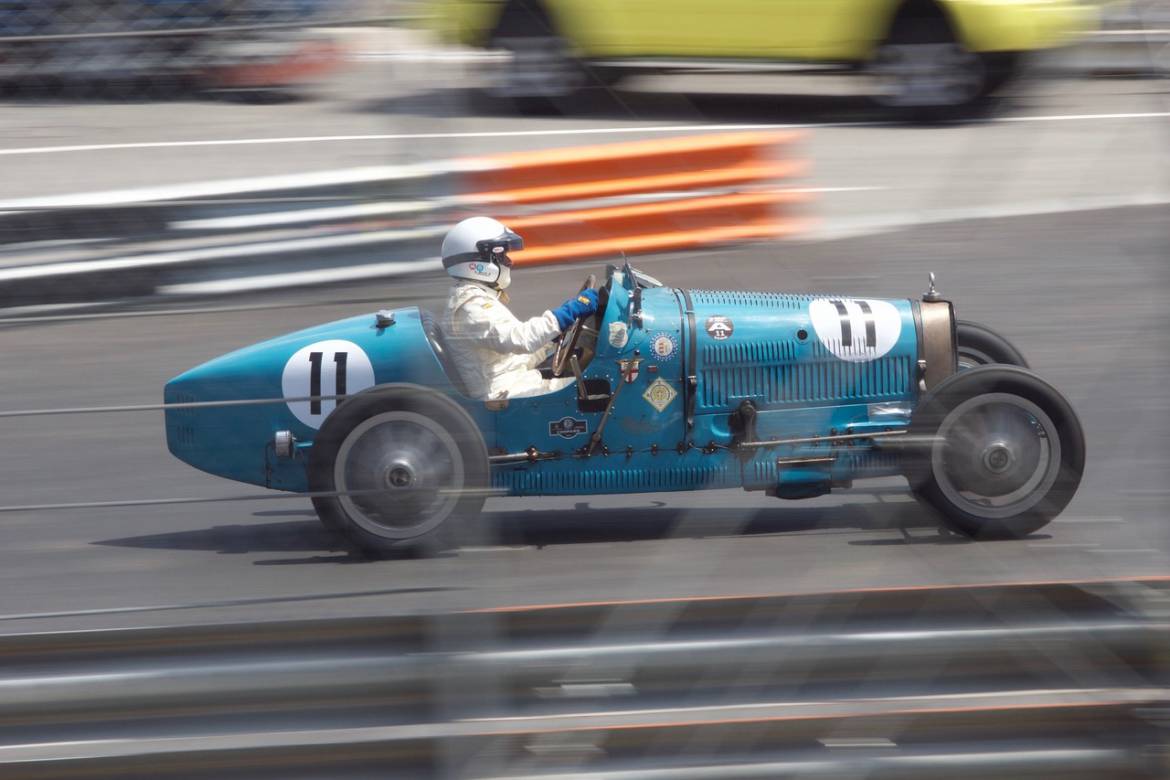 George Harrison's song 'Faster' is a tribute to the Flying Scot, Jackie Stewart
Series D will pay tribute to Jackie Stewart with F1 Grand Prix cars from 1966 to 1972. Nicknamed the Flying Scot, Sir John Young Stewart managed to win the Monaco Grand Prix in 1966, which was a difficult year for Stewart as he was racing in unreliable 3-litre H16 BRM cars. In 1971, Stewart won Spain, Monaco, France, Britain, Germany and Canada. Entering the 1973 season, Stewart decided to retire, but he still won South Africa, Belgium, Monaco and the Netherlands. His last and then record-setting 27th victory was during the 1977 Monaco Grand Prix. George Harrison, a good friend of Stewart's, released the single 'Faster' in 1979 as a tribute to Stewart and Niki Lauda.
Going £30,000 into debt for a motorsport career before signing with Ferrari
Niki Lauda's family never wanted him to become a race car driver. So, he took out a £30,000 bank loan, secured by his own life insurance policy, to buy his way onto a Formula 2 team in 1971. Lauda's star was on the rise when he placed 3rd at the Monaco Grand Prix in 1973, which piqued the interest of Enzo Ferrari, who signed him three years later and paid him enough to clear his debts. After winning the 1975 Formula One in a Scuderia Ferrari, Lauda was seriously injured in a crash at the 1976 German Grand Prix when his Ferrari 312T2 burst into flames. He came close to death after inhaling toxic smoke and suffering severe burns. He pulled through and raced again just six weeks later at the Italian Grand Prix, which he lost by just one point to James Hunt. Only one year after his major injury, Niki Lauda went on to win his second Formula One championship.
One week after his death in 2019, drivers and teams paid tribute to Niki Lauda during the 77th Monaco Grand Prix. A moment of silence was held before the race while fans and drivers wore red caps and helmets in his honour. Monaco's Charles Leclerc wore a cap with the name 'Niki' printed on the front.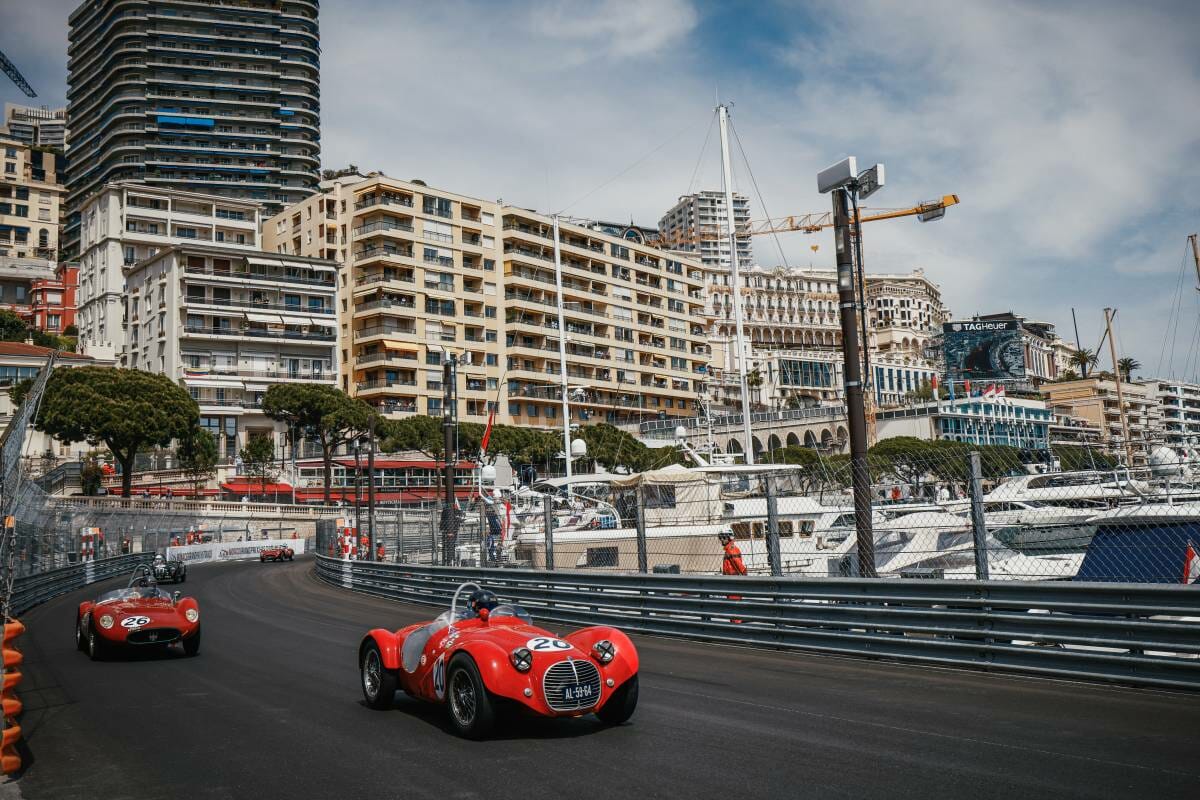 Racing snowmobiles in Quebec before making Grand Prix History
Series F is named after Gilles Villeneuve and will feature F1 Grand Prix cars from 1977 to 1980. The 40th anniversary of the death of Colin Chapman, founder and manager of Lotus, will also be commemorated during this series, with over thirty-five Lotus cars participating.
Gilles Villeneuve won six Grand Prix races in a short career of just six years. The Canadian racing driver started his professional career by competing in snowmobile races in Quebec. For the 1981 season, Ferrari introduced their first F1 turbocharged engine, the 126C, which produced tremendous power but had poor handling. Gilles Villeneuve still managed to wind his way through Monaco's tight circuit during the 1981 Grand Prix and win the race with the 126C, an incredible feat for any driver. Gilles Villeneuve died in a 230 km/h crash during qualifying for the 1982 Belgian Grand Prix and remains one of the most iconic figures in the world of motorsport.
Celebrating cars from the 1980s for the very first time
For the first time ever, this year's Historic Grand Prix will have a race dedicated to cars from 1980 to 1985. Series G, the final series of the event, is named after racing legend Ayrton Senna.
Acclaimed for his wet weather performances, Senna managed to win the 1984 Monaco Grand Prix during heavy rain, one of the most renowned races in F1 history. The race start was delayed by 45 minutes due to weather, which led Niki Lauda to request that the tunnel, which was dry and coated with oil from the previous races, be flooded. A local fire truck was called in to hose down the section of the track and the race began. Senna still holds the record for six victories at the Monaco Grand Prix.
The Brazilian driver was known for strolling back to his apartment in Monaco after racing through the Principality. Senna died at the age of 34 after being fatally injured during the 1994 San Marino Grand Prix. In 2007, Prince Albert II of Monaco unveiled a plaque in his honour at the Fairmont Hotel during a ceremony that was attended by his sister, Viviane Senna.