Latest news
Hundreds of Winning Children at the Princess Charlene Foundation's Sainte Dévote Rugby Tournament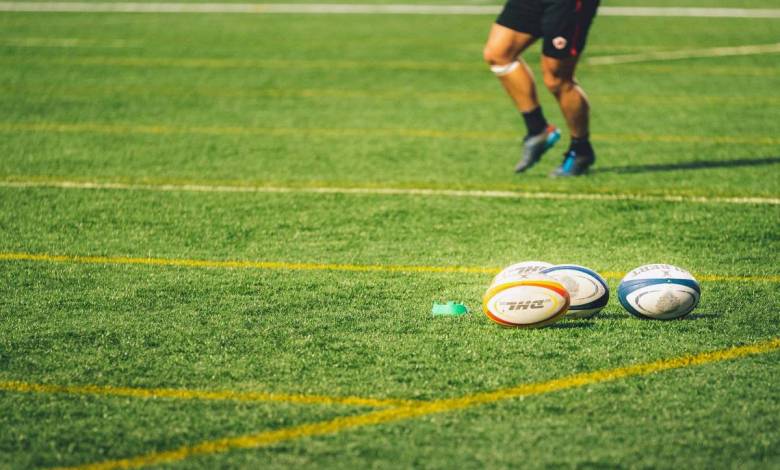 On Saturday, May 7th at Stade Louis-II, the 10th edition of the Sainte Dévote Rugby Tournament was held. It is organized by the Monegasque Rugby  Federation in partnership with the Princess Charlene of Monaco Foundation.
"Year by year, the Saint Devote Rugby Tournament has gained momentum and is now a highly anticipated international event. Its prominence has continued to spread far and wide"
In the presence of T.S.H. Prince Albert II and Princess Charlene, H.S.H. Hereditary Prince Jacques and H.S.H. Princess Gabriella, this international Under 12s (U-12) rugby 7s tournament welcomed 16 teams from 14 countries: Andorra, Belgium, United Arab Emirates, Ecuador, Spain, France, Georgia, Mauritius, Ireland, Italy,  Luxembourg, Morocco, Monaco, Switzerland.
After last week's E-Prix, this was the Princess's second recent official outing.
During the opening ceremony, the teams presented their colours and Terence James, French singer of Scottish origin, sang the Monegasque anthem.
The Monegasque team was awarded the Sainte Dévote Trophy, which honours the winner of the match between the Monegasque Rugby Federation and the Rugby Club Lucciana.
H.S.H. Princess Charlene congratulated all the teams and warmly thanked them for their presence at this tournament.
Winner of the International Rugby Tournament
Montpellier Hérault Rugby team have won the trophy of the 2022 Saint Devote International Rugby Tournament, after winning the final 5-1 against Apollo Perelini Rugby Skills Academy in Dubai.
S.A.S. Prince Albert II handed over the trophy to the winning team and Mr. Gareth Wittstock, President of the federation Rugby Monegasque and Foundation Secretary-General, also handed the trophy to the finalist team.
Montpellier's best player of the tournament Sandro Garbajosa received his trophy from M. Mathieu Bastareaud.
M. Mathieu Bastareaud, sponsor of this 2022 edition, stressed that this tournament was "an opportunity to bring together hundreds of children from different horizons and share a very good moment around our sport", recalling the values of rugby: Sacrifice, Courage, Solidarity and Sharing.
As a part of the competition, Rugby For All offered children and young adults with disabilities courses, and Rugby Tots framed rugby discovery animations for children aged 3-7 years.
Credit goes to all the partners of the Holy Devotees Rugby Tournament 2022, a great success following its return after 2 years of absence, and a big "hoorah"to all the participating teams.
The tournament was founded in 2009 and in 2019 when it was held last, 350 young rugby players from 14 nations around the world gave their all on the pitch at the Louis II stadium.