Latest news
Immaculate, Flawless, Monegasque Victory in Formula 1 in Australia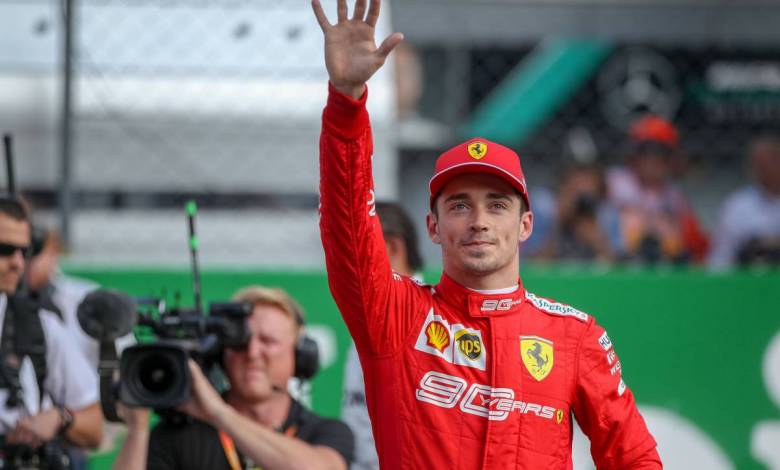 There are 20 races to go but there is no doubt now who is in the cat-bird seat in the challenge for the drivers championship.
It isn't 7 time world champion Hamilton who is fighting hard despite Mercedes having obvious problems with their car this season. Hamilton was still off the podium in Australia finally capturing fourth place. It's almost as if going from 2021 to 2022 Mercedes have flipped places with Ferrari to end up in the doldrums.
And current world champion Verstappen, who does have a fast car with the potential to win, continues to have a difficult start to the season with two no-finishes, including this latest race in Australia.
The ace to beat this season is definitively Charles Leclerc after a masterful first three races, but none more masterful than his flawless performance in Australia.
Monegasques have been suffering all throughout 2021 waiting for Ferrari to get their act together and give Charles a winning car. At last it has happened in 2022 pairing a fast car with the super talents of Charles Leclerc.
Australia Qualifying
It all came together in Q3. Leclerc had set the fastest time of 1m 18. 239s to leave Perez second and Verstappen third, while the red flag caused Sainz a problem in registering what had seemed a competitive lap. However, there was enough time – more than five minutes – for the order to change. And Verstappen did manage to eclipse Leclerc's time but not for more than a few seconds as the Monegasque roared back with a time of 1m 17.896s, leaving the Dutchman almost 0.3 seconds off but still dangerous, qualifying to share the front row with him.
So for round three of the championship, we had Charles Leclerc lining up on pole for Ferrari against two Red Bulls – Max Verstappen in P2 and Sergio Perez in P3 – while team mate Carlos Sainz was a disappointing ninth on the grid.
When the race started Verstappen suffered a millisecond of wheelspin, letting Leclerc keep the lead into Turn 1, while Hamilton swept into third eclipsing Perez – and Russell into fourth in front of Norris.
At the very front behind Leclerc Verstappen suffered a lock-up into the right-hand Turn 11 on Lap 12, and suffered graining on his left-front tyre.
It took until Lap 39 though for Verstappen's pursuit of Leclerc to falter. He left the race at Turn 2, fumes pouring into the air, grabbing the steering wheel from his smoking RedBull 18 as he called marshals to put out the fire. The Virtual Safety Car was Race Control's reply to the Dutchman's fate – a second no-finish (DNF) in three races. Leclerc would cruise to victory from then on, the margin totalling to more than 20 seconds – with fastest lap giving him another point.
Leclerc's lights-to-flag win resulted in his first 'Grand Slam' of pole, win and fastest lap – and Ferrari's first since 2010 when Alonso had achieved it in Singapore.
Leclerc Delighted
Charles Leclerc who is looking formidable has taken a dominant victory in the Australian Grand Prix to move into a commanding position in the World Championship.
Red Bull's Sergio Perez was second after winning battles with Mercedes drivers George Russell and Lewis Hamilton. Leclerc's win was his second of the season and easily the most dominating performance by any driver to-date. The Ferrari driver was in total control of the race and expressed his delight with the car and with the tyre management from beginning to end. Being only at the third race of the season , he was humble thinking about the championship, but even that humility didn't stop him mentioning that Ferrari's car this year, being fast and reliable, gives him chances for the championship.
And Charles Leclerc does indeed lead the drivers' championship with 71 points to George Russell's 37 going into April 24's Emilia Romagna Grand Prix – while Max Verstappen's two DNFs leave him on 24 points behind Carlos Sainz, Sergio Perez and Lewis Hamilton.
Verstappen is now 46 points – almost two clear wins – behind Leclerc after just three races of the season, in two of which the Red Bull has failed to finish.
Surprisingly , given Mercedes' disappointing start to the season, Russell is second in the drivers' championship at this stage and Mercedes second in the constructors' competition.
Mercedes will now have to find a solution to the problems with their car that have left them a second off the pace if Hamilton is to take a serious run at Leclerc.