Latest news
La Vallée Cosmos Spa: relaxing environment for guests of the Fairmont Monte Carlo
Situated in the heart of the Principality of Monaco, the Fairmont Monte Carlo is an emblematic hotel which combines top-quality service with a unique location and savoir-faire. With its 596 guestrooms, suites and residences, its varied restaurants, fitness centre and year-round heated swimming pool, the Fairmont Monte Carlo has recently further enhanced its wellness facilities with a catalogue of top-of-the-range treatments.
On 1 April, the hotel spa joined forces with La Vallée Switzerland, the world's leading brand in timeless skincare treatments. La Vallée was founded in 2005 by Peter Yip, a visionary who contributed to the birth of the Swiss cosmeceutical industry in the 1980s.
This innovative brand promotes personal wellbeing and offers bespoke skincare treatments for both face and body.
Founded in the heart of the Swiss Alps, La Vallée Switzerland is a brand inspired by Swiss nature and technology. La Vallée creates exclusive complexes based on biotechnology, minerals, plants, glacial water, caviar and extracts from original cells in order to preserve the glowing vitality of youthful skin.
La Vallée Switzerland works with luxury spas across the globe, offering unique beauty and wellness experiences that achieve outstanding results.
Situated on the hotel's 7th floor, La Vallée Cosmos Spa at the Fairmont Monte Carlo provides a restful and relaxing environment for its guests, with 8 treatment rooms, including two duo suites. La Valleé Switzerland's beauty products further enhance the exclusive treatments offered in this soothing space. As an example, the Full Glow Deluxe Body Ritual is a rejuvenating treatment that will replenish, revitalise and moisturise the skin. This collagen- based product uses an elixir of caviar and a mask in order to strengthen and renew the skin's cells and is part of a wide range of treatments offered by this superb brand to all spa guests. And to ensure that guests can prolong the beneficial effects of their treatment at home, the spa boutique stocks an excellent range of products.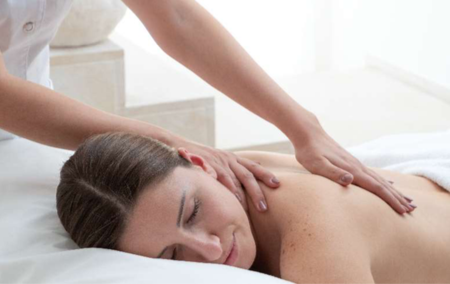 The spa is also home to a private beauty salon, the exclusive Stellar Beauty Suite, where guests can enjoy a choice of beauty treatments, including care for hands, feet and hair, as well as make-up. And to ensure that you're ready for every special occasion, why not take advantage of our Glow and Go treatment (face, lashes, eyebrows, make-up).
The Fairmont Monte Carlo also offers an exclusive special package*: from €767 for a 2-night stay including a 50-minute massage for two at La Vallée Spa.
The expertise of the Fairmont and the excellence of La Vallée Switzerland combine to offer the perfect partnership, ensuring that you make the most of your incredible Fairmont Monte Carlo experience.
For additional information, please contact the Fairmont Monte Carlo Spa on +377 93 50 66 00 / spa.montecarlo@fairmont.com
Or visit the hotel website: Spa à Monaco – Hôtel resort Fairmont Monte Carlo
Source: Fairmont Monte Carlo