Latest news
New Modern Monegasque Passports And Even More Secure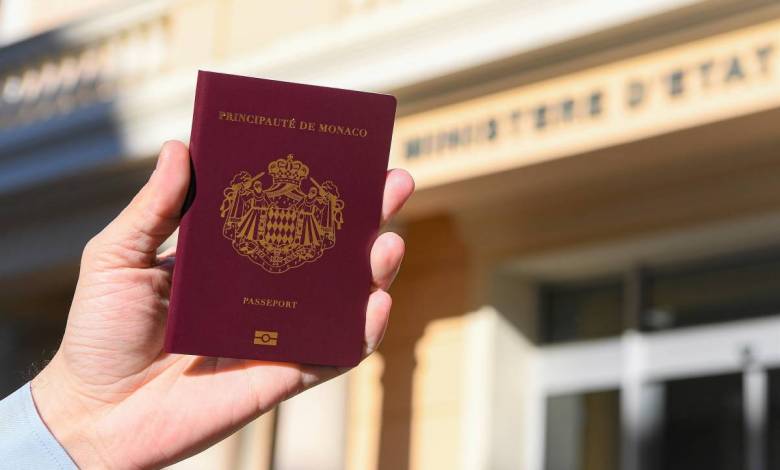 As of March 1, 2021, a new system for producing Monegasque passports will be put into service by the General Secretariat of the Government. This system change is accompanied by the issuance of new passports (small booklets in appearance) with modernized visuals and enhanced security.
The functionality of the passports remains unchanged.
Delivery of Passports
Their delivery method also remains the same and can be consulted at the following address: https://service-public-particuliers.gouv.mc/Nationalite-et-residence/Nationalite-monegasque/Pieces-d-identite/Oburez-un -passport
10 Year Passports
From now on, the period of validity of the ordinary passport for adults will be 10 years for a price set at 90 euros. The period of validity of passports is therefore doubled while the price has only increased by 50%.
Under 18s
There is no change for those under 18:
– a period of validity of 3 years and a price of 30 euros for children under 3 years;
– a period of validity of 5 years and a price of 60 euros for children under 18.
From March 1st
Any passport application filed on or after March 1, 2021 must be submitted in support of the new forms which will be posted one week before this date.
For any questions, please contact the Passport Office, General Secretariat of the Government, by phone at 98 98 82 18 or by e-mail at sgg@gouv.mc.
The Government calls the attention of applicants to the need to follow the instructions for completing this document. Thus, the details of the photograph provided are essential to meet the applicable international standards in this area and promote unimpeded border crossing.
Valid passports remain usable until their expiry date.
Note: Due to the entry into service of the new system, passport requests cannot be satisfied between February 22 and 26 inclusive, except in urgent and exceptional circumstances.