Latest news
Princess Charlene Foundation shares its 2020 Annual Report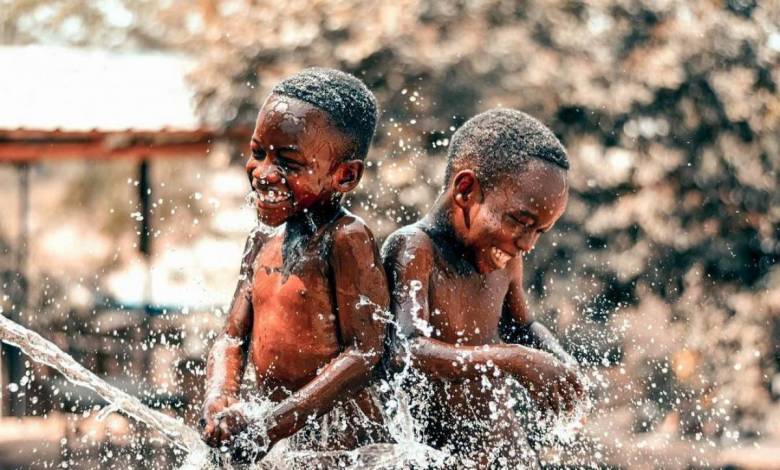 The Princess Charlene Foundation had to wade through tricky waters this year with a global pandemic disrupting some of its drowning prevention activities, but the foundation persevered and outlined its many life-saving achievements in a recently published 2020 annual report.
"In 2020, the world went through an unprecedented crisis….However, this international health crisis must not let us lose sight of another silent epidemic: drowning," HSH Princess Charlene of Monaco said in the report's preface.
The Princess Charlene of Monaco Foundation supports and funds educational projects worldwide via 3 programs: Learn to Swim and Water Safety programs provide training to children and adults and raise public awareness concerning water hazards. To inspire future generations and contribute to the well-being of children, the Sport & Education program organizes sports events and encourages everyone to take up sport.
Cycling Champion becomes new Ambassador
In May 2020, Slovakian racing cyclist Peter Sagan became an Ambassador for the Princess Charlene of Monaco Foundation. Born in Žilina, Slovakia, Peter Sagan is considered one of the most talented sportsmen in his discipline. He is the only cyclist to have won 3 world champion road-race titles in a row (2016-2016-2017).
Distributing masks in Monaco
The Foundation gave out complementary protective masks to residents of the Principality and several Monegasque institutions. Gareth Wittstock, Charles Leclerc, Formula 1 driver, and Pierre Frolla, four-time world free-diving record holder joined in the launch of this distribution campaign. Masks were given to the Princess Grace Hospital (CHPG), The Société des Bains de Mer (SBM), Special Olympics Monaco and the National Council. In all, 12,500 masks were distributed with the message #strongtogether.
Cameroon, Cambodia and Ghana: Worldwide Projects teaching skills to save lives
In 2020, the Princess Charlene of Monaco Foundation supported projects all over the world. During "Project Kribi" in Cameroon, 10 instructors were trained and 40 young people learned to swim. 13 lifeguards and 240 drowning prevention instructors also received a qualification, enabling them to support and educate over 3,000 schoolchildren in the neighbourhood and surrounding villages.
Since early 2020, the Foundation has supported a child drowning prevention program in Cambodia. According to the World Health Organization, drowning is a silent epidemic in Cambodia, responsible for approximately 5 deaths every day. In Phnom Penh, as well as the rural area of the Sihanoukville province, children, teenagers and adults will be following specific training on water safety and cardio-pulmonary resuscitation until 2022. In 2020, 158 children attended a course on drowning prevention.
In Ghana at the Awutu-Winton High School, the Foundation renewed a 5-year partnership, as a follow-up to the project launched in 2015. The aim of this initiative is to reduce the risks of drowning in the Awutu Senya region which has many water bodies. During the 2019-2020 academic year, 1,525 children learned to swim, 25 lifeguards were trained and 1,909 children followed a water safety course. In addition, 31 rescuers and 54 water safety instructors were trained.
Digital drowning prevention campaign
During the months of July and August 2020, the Foundation raised public awareness regarding drowning prevention and water hazards through a digital campaign aimed at parents of under-fives year olds, who are the main victims of drowning, and under 25s who are prone to demonstrate risky behaviour close to water. Using the hashtag #drowningprevention, simple and high-impact visuals were published each week on the Foundation's social media.
Princess Charlene Foundation's 2020 in numbers
42 projects in 17 countries.
12,172 people learned to swim.
121,541 were trained in water safety.
6,915 educated on the values of sport.
€531,258 invested.