Latest news
Principality's digital transformation: ministerial visit to the new DITN premises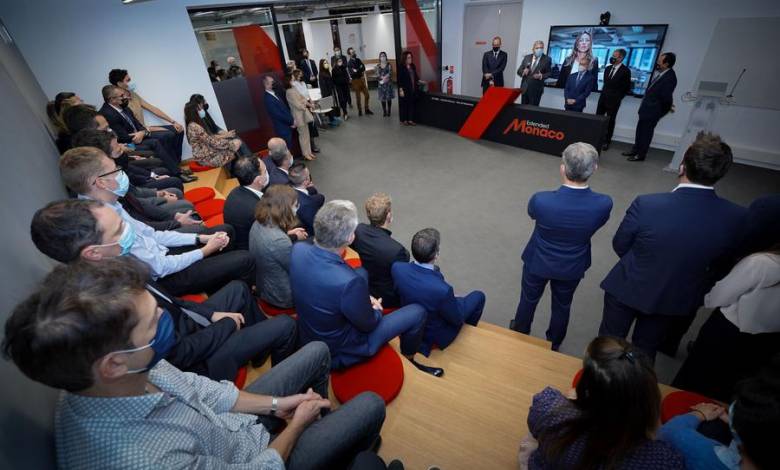 Recently the State Minister of the Principality, H.E. Mr. Pierre Dartout, alongside with the Government Counselors-Ministers, Mr. Patrice Cellario and Mr. Didier Gamerdinger, visited the new premises responsible for Digital Transition (DITN). They were accompanied by Mr. Frederic Genta, Interministerial Delegate in charge of the Digital Transition.
With a total surface of some 1.600m², the DITN and its three departments (Digital Services Directorate, Information Systems Directorate and Digital Platforms & Resources Directorate) are now at the forefront with respect to safety and state-of-the-art equipment. ISD physical infrastructure activities are the only ones managed at their present location for security reasons.
Halfway between the digital business and the administration, this new structure is meant to accommodate all the state services, as well as those of the DITN public and private partners, designing projects according to the Principality's needs in this increasingly digital world.
Digital transformation
In three years, the Principality has built first-class digital infrastructure to enhance quality of life and increase the attractiveness of its economy. The goal is to make Monaco a leading city state in the digital world.
In pursuit of digital excellence and an enhanced international profile, in recent years the Principality of Monaco has laid the foundations that will guarantee its economic influence far beyond its borders: 5G, 10 GB fibre, digital identity and the sovereign cloud – the first of its kind in Europe. Sovereignty, performance, security and proximity are the elements underpinning this ambitious plan that is now taking shape, guaranteeing access to the best technology for the public and private sectors.