Latest news
Public Security celebrates its 120th anniversary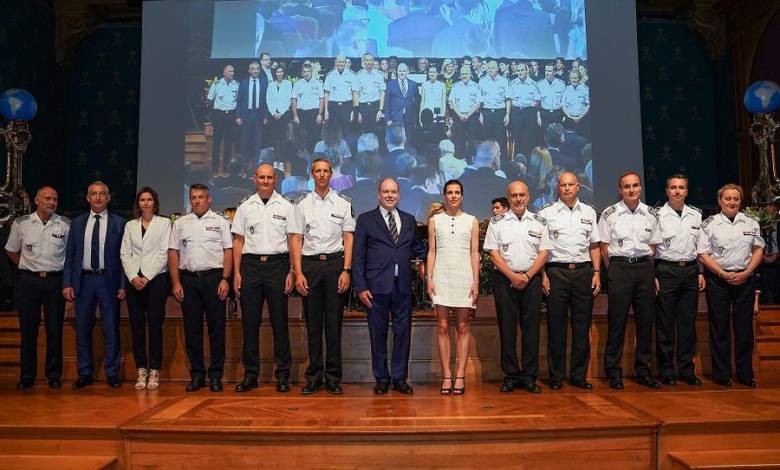 The ceremony to commemorate 120 years of Public Security (la Sûreté publique) was held at the Oceanographic Museum in the presence of H.S.H. the Sovereign Prince, Charlotte Casiraghi, Patron of Public Security, H.E. Mr Pierre Dartout, Minister of State, Patrice Cellario, Government Counsellor-Minister of the Interior, Richard Marangoni, Controller General in charge of the Directorate of Public Security, the General Staff, active and retired personnel and numerous personalities.
Several highlights marked this commemoration: the National Anthem and the Anthem of the Public Security Department performed by the students of the Rainier III Academy, the speech of H.S.H. Prince Albert II, the speech of the Controller General, the presentation of the various commemorative achievements with H.S.H. the Sovereign Prince and Charlotte Casiraghi, and the award of exceptional awards for acts of courage and dedication to the police officers, Guillaume Oversteyns and Charly Dubrulle.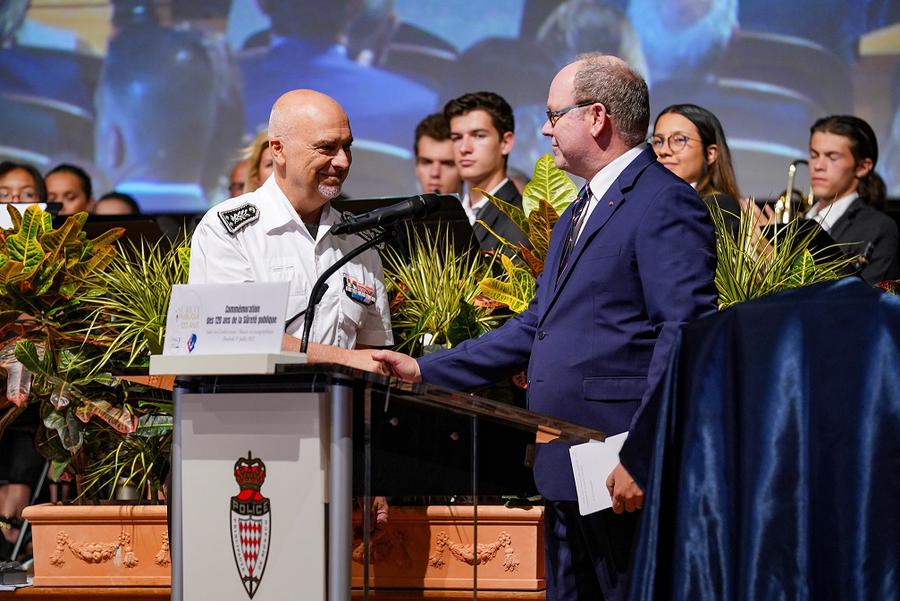 Created by Prince Albert I in 1902, Monegasque Public Security is placed under the patronage of Saint George and follows the motto "Fides – Diligentia – Virtus".
Commemorative achievements presented were the following: a 2022 greeting card, framed and signed by the students who made it; a digital painting of Prince Albert I; a 120th anniversary stamp; a commemorative medal; a prayer and Hymn of the Sûreté publique; a comic strip by Yvon Bertorello; a painting (2m x 1.40m) by Claude Gauthier; a TUDOR watch and a 120th anniversary book.
A lookback into history
By Sovereign Ordinance No. 971 of June 23, 1902, published in the Journal de Monaco in 1902, Prince Albert I abolished "the Police Department" and established "a Department of Public Security" within the Government. 
This new State service, was commanded by a director exercising his functions under the immediate authority of the Governor General. He had under his direct orders "a central commissioner of police, the commissioner, chief of security, the ordinary commissioners and the constables".
Since June 1902, with the appointment as Director of Public Security Napoléon DELALONDE, 22 directors have so far succeeded each other. The current Director and Controller General is Richard Marangoni. (Laurent Braulio is Chief of the City Police.)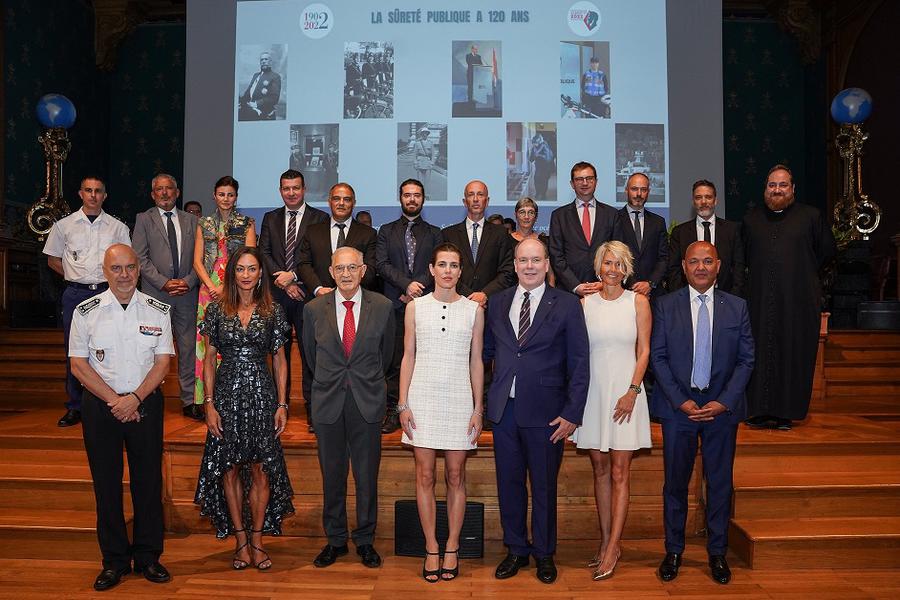 Since April 23rd, 1997, the year of celebration of the 700th anniversary of the Grimaldi Dynasty, Public Security has been placed, by the will of Prince Rainier III, under the benevolence of its Godmother, Mrs. Charlotte Casiraghi, daughter of H.R.H. Princess Caroline of Hanover.
In 120 years, this Directorate has seen its workforce gradually increase, currently with well over 500 plainclothes police officers, officers in uniform and administrative and technical employees.