Latest news
Purple Turns into "Green" as Celebrity Supercar is sold for a small fortune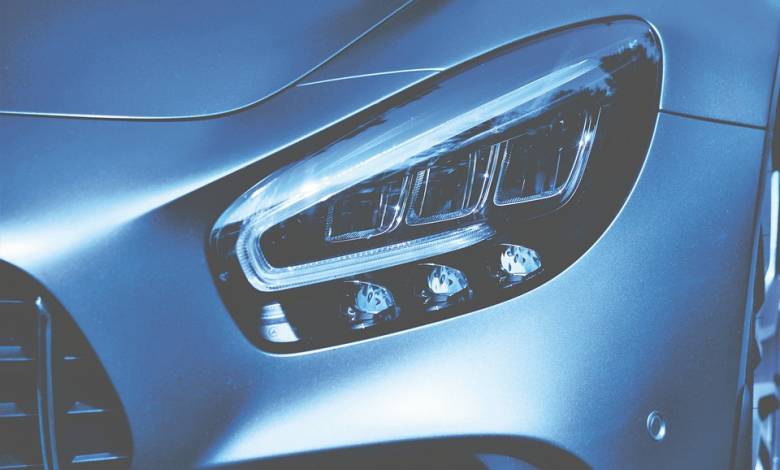 Did you know that Lewis Hamilton has caught a Monaco bug and we are not talking about Covid-19. It's the "be kind to the environment bug" which sooner or later everyone in Monaco signs up to. It's part of the culture living in the Principality renowned for being "Green". 
It doesn't come without a little sacrifice on Lewis' part. He had had a favourite super-car "gas guzzler" off the track which has been famous on Monaco streets and he is giving it up. It had certainly been difficult to miss coated in metallic purple making it a favourite of carspotters around the world who loved to watch it and loved to tune in to celebrity happenings on the streets of the Principality. They were sure to catch glimpses of the powerful beast on the sidelines of the Formula 1 Grand Prix and the Top Marques show. 
The Pagani Zonda 760 "LH" had become famous in its own right on social media scoring millions of views on the web. 
A Tidy Profit 
The "green" gesture has not dented the record-breaking world champion's bank account however. Quite the opposite. It was bought by the Mercedes ace for just short of one and a half million euros. The Pagani Zonda was ordered in 2012 and delivered in 2014. Now a new owner in the United Kingdom is short of a jaw-dropping 10 million euros.
What does he get for his money? 
The Pagani Zonda 760 "LH" is a unique model of 760 horsepower with the name of its celebrity an asset in itself. It was built in five copies by the Italian manufacturer and is equipped with a six-speed manual gearbox and, of course, a one and only interior. It sports a stratospheric 7.3-liter V12 AMG engine developing 760 horsepower. It's a thoroughbred that required special stabling and was kept by the seven-time world champion in his air-conditioned garage in Monaco. 
Even for Formula 1's historic champion it is an untamed beast and very hard to handle though it makes a noise Lewis is reputed to have loved. He even lost control of it once at night in a famous incident on the avenue des Spélugues, between the place du Casino de Monte-Carlo and the bend of the Fairmont. But no injuries, just a "fender-bender". 
Jetting to a Green Future
Recently knighted "Sir Lewis" now has his private jet on sale too. It's a red Bombardier Challenger and had its own time in the spotlight when it was mentioned in the "Paradise Papers" as being owned off-shore. No apologies for that.