Latest news
Races, new energy sources, technological innovations: what to remember about Monaco Energy Boat Challenge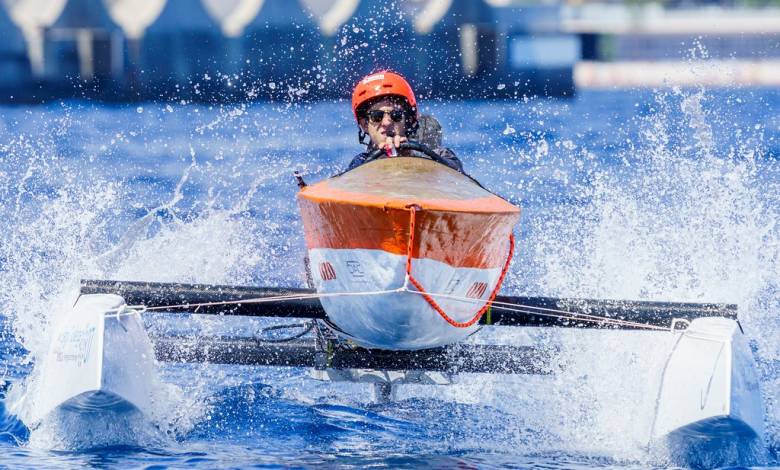 Thursday 8th July 2021 was D day for the 32 teams in three classes at the 8th Monaco Energy Boat Challenge. After a year of restrictions due to the pandemic, the 22 universities from Europe and rest of the world were finally able to show off the fruits of their research. It was their first confrontation on the water off Quai Rainier III, starting with a parade, followed by sea trials and an afternoon of qualifying heats for the races the next day.
There was little room for error in the three categories in competition: Energy Class and its 19 protagonists, Solar Class (10 boats) and Open Sea Class (5 boats). The sun shone and sea and wind conditions were ideal for these prototypes of the future which the following day would have to demonstrate their seaworthiness, speed, endurance, manoeuvrability and above all reliability.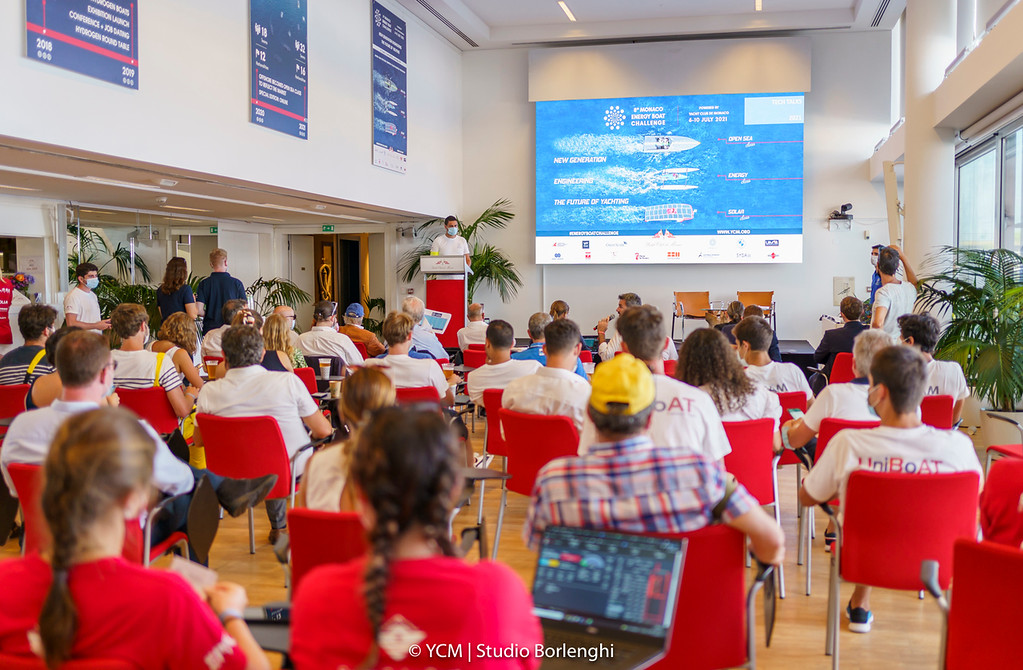 The sound of silence
The three classes of futuristic boats here in Monaco were invited to show off their advantages, silence, performance and economy, in bespoke events for each, the Energy and Solar classes racing round a half nautical mile course, aiming to do as many laps as possible off the main harbour wall.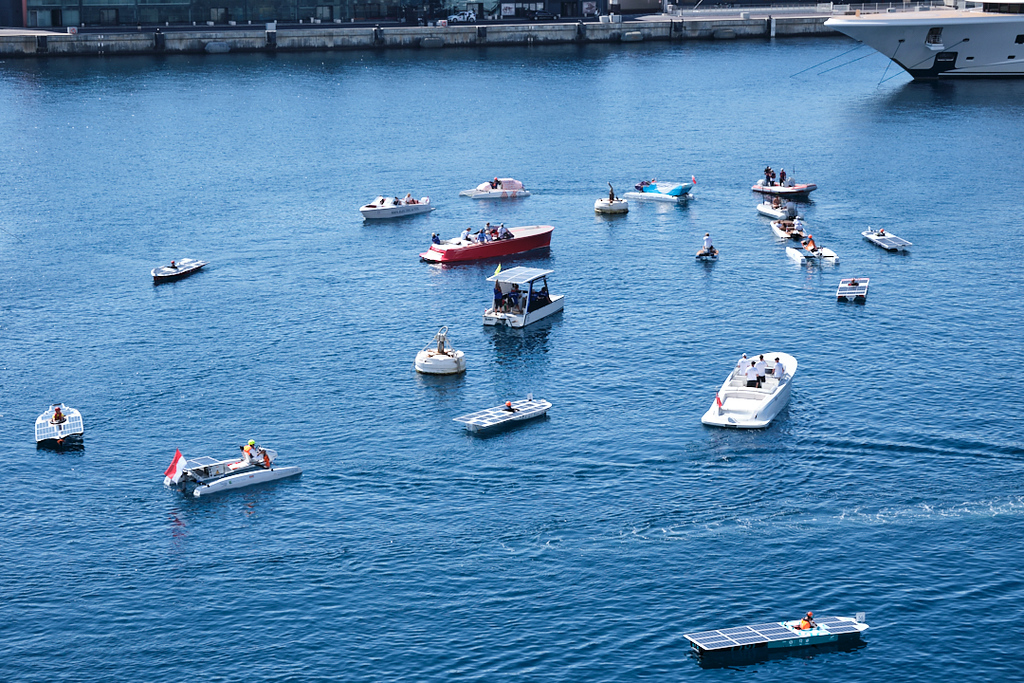 Monaco-Ventimiglia-Monaco race
Before the following day's big 16 nautical mile Monaco-Ventimiglia-Monaco race, Open Sea Class competitors had to prove how well their vessels manoeuvre in a restricted space. Docking, reversing, mooring recovery, 360°, buoy recovery – all the seamanship exercises required of a mariner, under the merciless sanction of the stopwatch. Lanéva Boat won ahead of Candela and Tenderworks.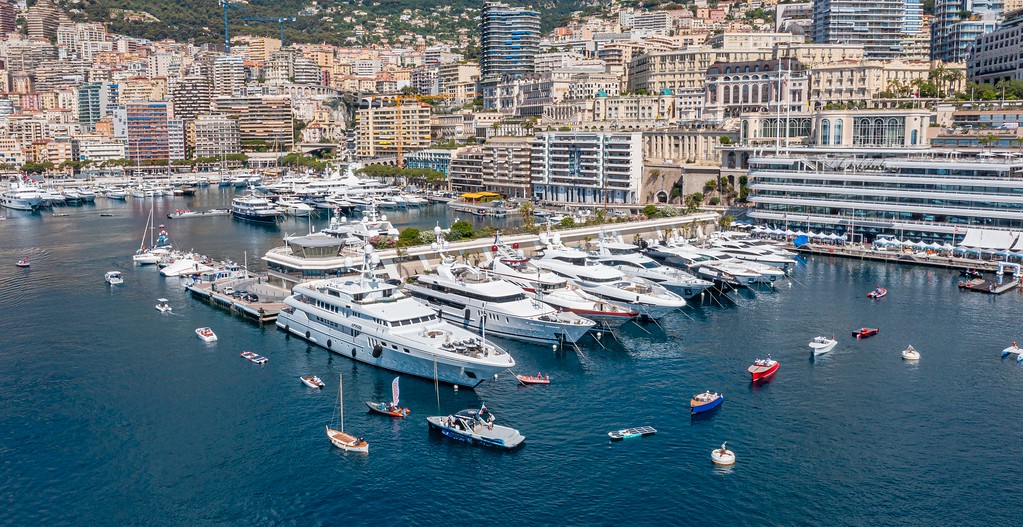 Energy Class
This is in effect a one design class, launched in 2018 by Yacht Club de Monaco which supplies each team with an identical 5m catamaran hull. These small 250kg prototypes are like mini-laboratories of innovation experimenting with a host of different approaches: fuel cell, heat recovery to optimise propulsion and artificial intelligence to name a few.
Solar Class
In the Solar Class, a prototype is drawing energy from an onboard reserve continuously being recharged by solar panels on the deck. With a length of 7m, these prototypes are capable of carrying their 140kg weight at nearly 25 knots!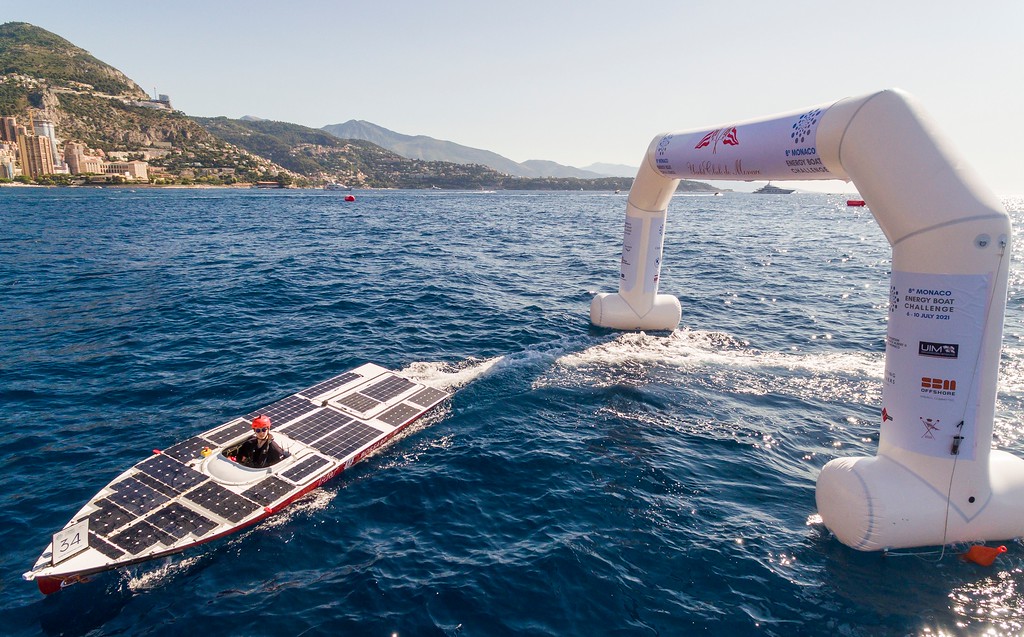 Open Sea Class
Boats faced a rally to Ventimiglia in Italy from Monaco and back, a coastal course of 16 nautical miles (29.6km). These boats are already impressing with their performance, as evidenced by Vita X which racked up 44 knots in absolute silence, apart from the sound of water flowing along its 10m length hull.
Meanwhile on land amazing technological innovations were being discussed.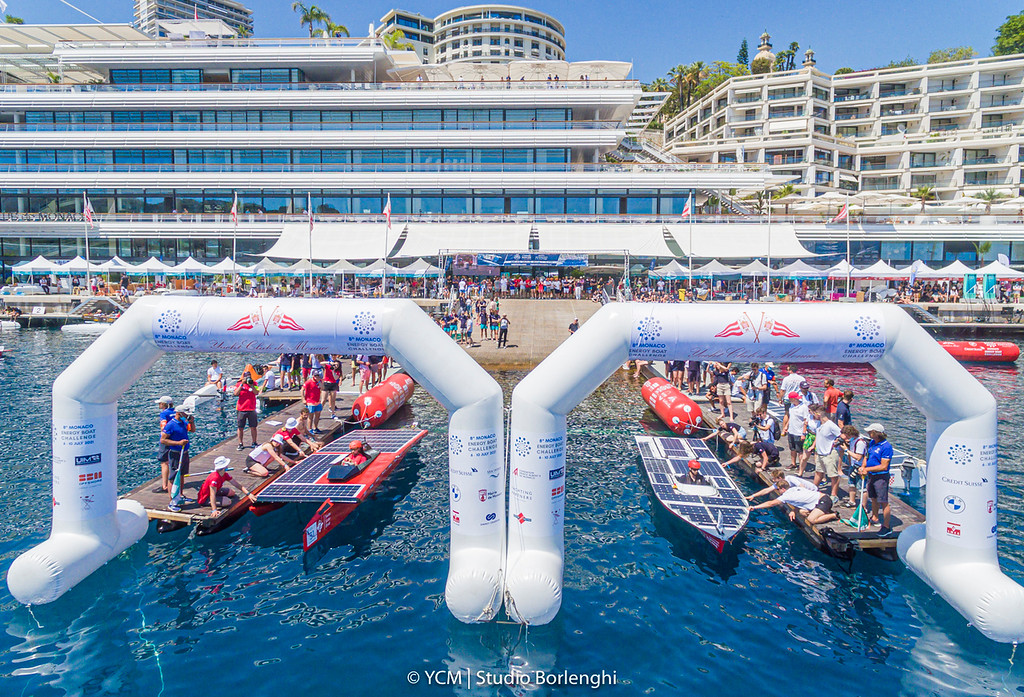 Hydrogen at the heart of the 8th edition
Specialists, ecologists and economists all spoke of this solution that has the wind in its sails. Indeed, green hydrogen can be compressed and stored to be used on demand as a green fuel or converted back into electricity via a fuel cell. It's the latter that keeps a vehicle running. The result is zero emissions of particulates or greenhouse gases on a journey, as the engine is only emitting water vapour. 
The team from Mines ParisTech have been working hard with Ferme 3D to develop a revolutionary propellor printed in 3D. 
The multiple world record holder for speed on a kiteboard and first man to break 100km/h on water under sail, Alex Cayzergues was in Monaco to shed light on his Syroco project, a speed-craft designed to smash the speed record on water propelled only by the wind. His goal: 150km/h!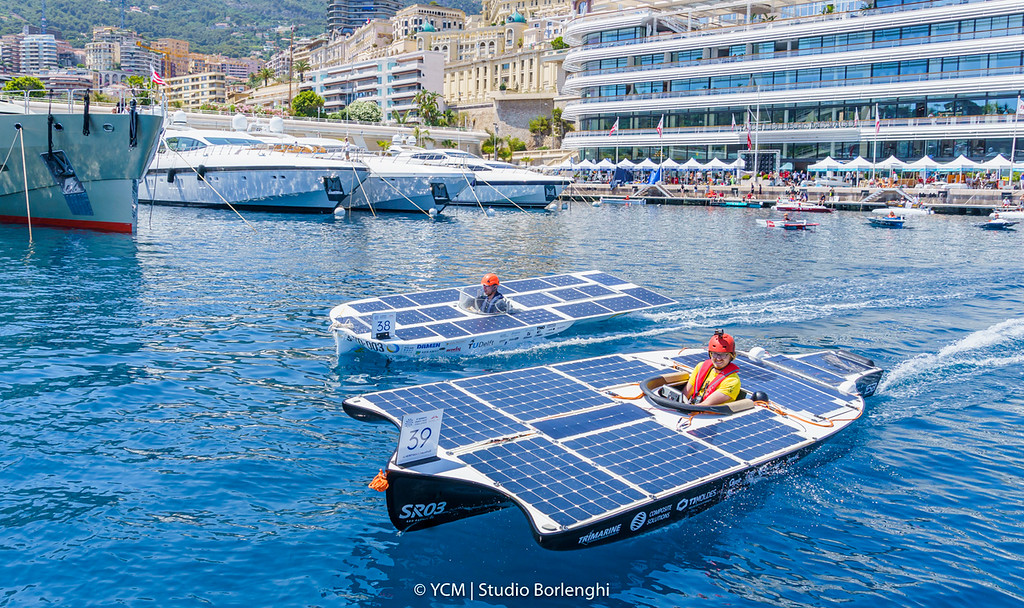 A world first – a solar powered foiling prao!
Seven metres in length, with solar panels and complex outrigger, that has the potential to top 30 knots, the Swiss Solar Boat is no ordinary boat. It is in the shape of a prao, an asymmetrical multi-hull inspired by Polynesian dugout canoes.
Two Further Days of Competitions Galore 
The Monaco Energy Boat Challenge reached a peak on the third and final day of races with an endurance challenge and speed duels. There to see them were HSH Prince Albert II with his distinguished guest the explorer Mike Horn. 
The Open Sea Class faced their toughest endurance test yet. Hynova pulled off the best performance, almost equal on points with the Candela team.
For those in the Energy and Solar classes the morning was spent on a spectacular timed with elimination slalom event. No surprise to see Sunflare Solar Team triumph ahead of the Swiss students from Lausanne's EPLV on their foiling Swiss Solar Boat, and the Dutch students on HAN Solar Boat. In the Energy Class, the Italians with their Uniboat dominated as they had done all week, to consolidate their position ahead of the Monegasque E-Racing Team and the students from Capgemini Engineering.
What a show in the marina! The afternoon was dedicated to the "Championship Race". 
In the Solar Class, Sunflare again showed its superiority, beating the Lausanne EPLV Swiss team's prao in the best of three races. 
In the Energy Boat Class, the Bologna University students consolidated their success, their hydrogen prototype winning the final ahead of the Monegasque E-Racing Team.