Latest news
Record-breaking €1 Billion in New Real Estate Sold in 2022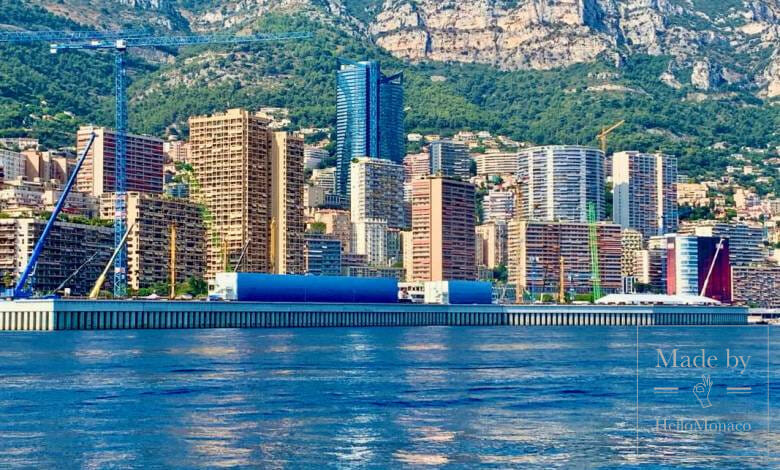 The real estate market is reaching new, record-breaking highs in Monaco. With new constructions blossoming all over the Principality, almost 90 new apartments were sold last year for a record-breaking 1.19 billion dollars total. The average price of new real estate sold in 2022 was €13.5 million.
The new construction sector exceeded one billion euros for the first time ever. That's four times as much as the previous year (23 apartments sold in 2021 for €235.6 million euros total).
According to the Real Estate Observatory published by the IMSEE (Monegasque Institute for Statistics and Economic Studies) about two thousand new flats have been constructed in Monaco since 1992 for an average of 67 per year. But in 2022, 146 flats were built, or double the annual average. 2022 was the third highest year in apartment construction, after 431 apartments in 1993 and the 195 in 2015. In addition to these new properties, a large number of ongoing constructions allowed for many pre-sales.
After a two-year low in the context of the health crisis, the real estate market is clearly on the rise in 2022. Although growing at a more moderate pace than new builds, the existing property market saw 432 transactions (+3.6%) for €2.32 billion (+12.1%). These numbers are higher than recent years, but below its 2014-2016 levels.
In value, the real estate market reached a record-breaking high of €3.54 billion, or an increase of 51.8% from the previous year. The average price per square metre decreased slightly (-1.8%) while remaining above €50,000. In ten years, it has increased by more than 60%.
Monte-Carlo and La Rousse districts show highest numbers
The number of resales is increasing in the Monte-Carlo and La Rousse districts, which alone account for almost two-thirds of the transactions in 2022. With €930.6 million, the amount of resales in Monte-Carlo increased by 20.7% compared to 2021, representing almost 40% of the total in the Principality.
La Rousse also recorded a considerable increase with €200 million more than the previous year, or +43.6%. Fontvieille and Larvotto are stable compared to 2021, while the number of properties sold decreased in La Condamine, Jardin Exotique and Moneghetti.