Latest news
Retro Collectors Passions Unleashed at the Premiere Edition of the Vintage Salon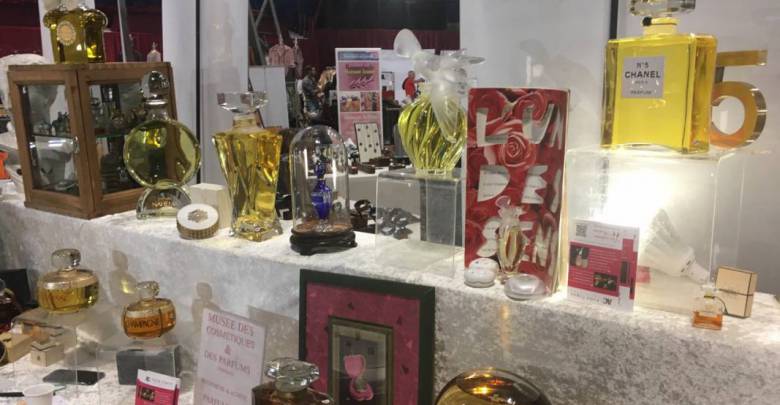 The Vintage Salon, already a celebrated event in eleven cities, has this year, for the first time, added Monaco to its outstanding retro tour: Yes – on display in Monaco: furniture, clothes, decorative objects, game consoles and jewellery, a potpourri of things from the 1950s to the 1970s, but also from the 80s – just arrived this October 26th and 26th in the Principality, proving the insatiable interest of the Monegasque and Côte d'Azur audience too for timeworn memorabilia.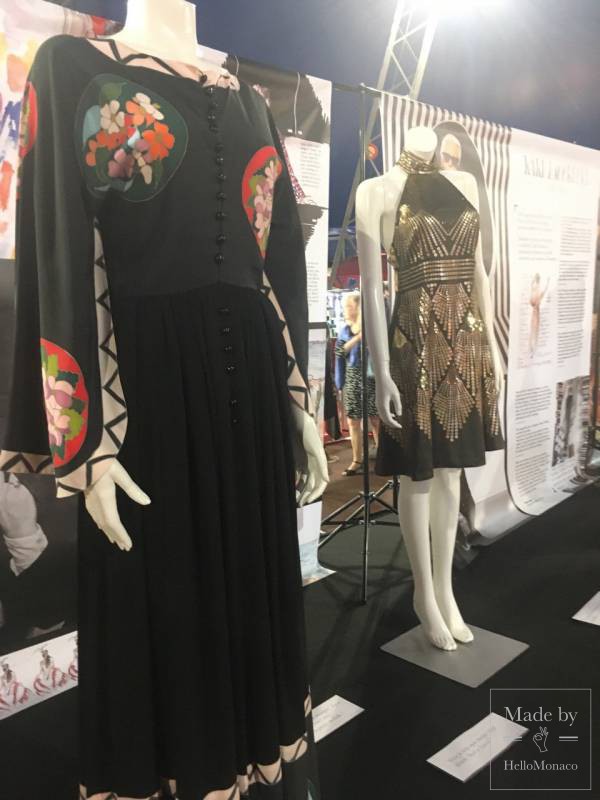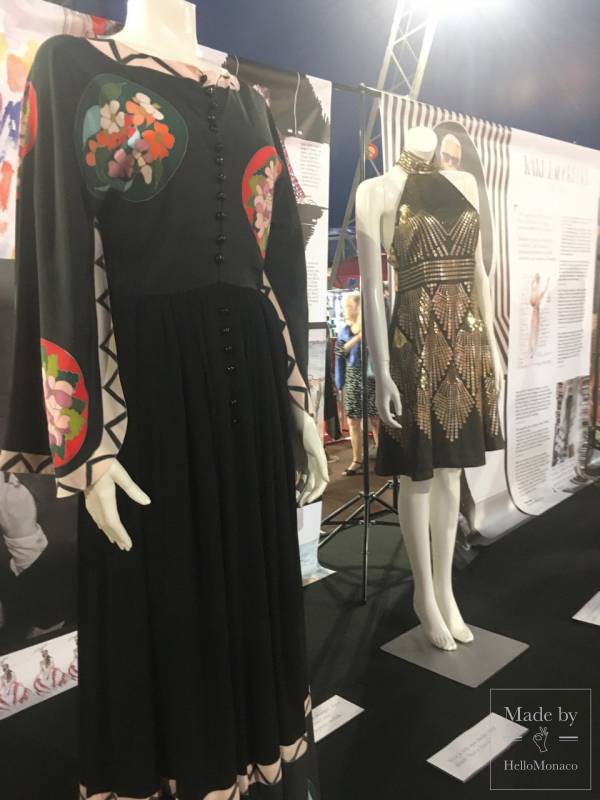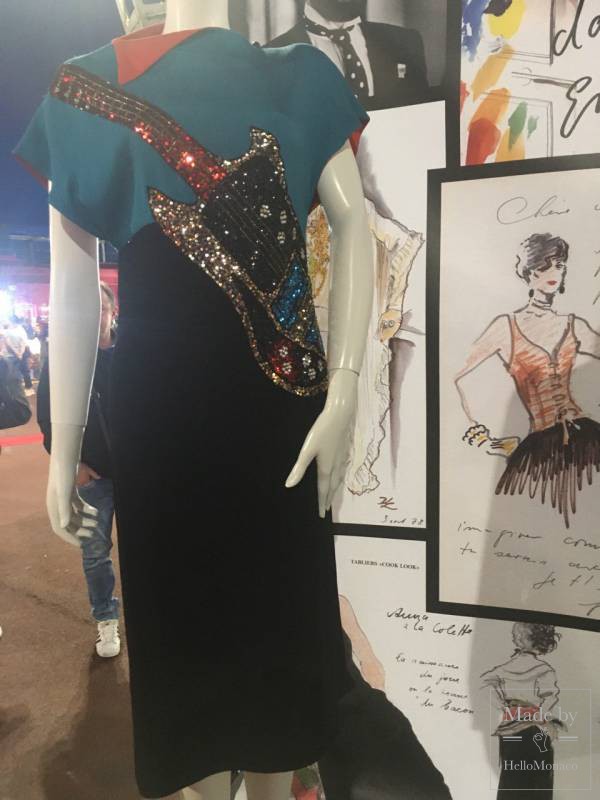 The Vintage Salon has been catering to universal nostalgia in the biggest cities of neighbouring France for 12 years, and now has added Espace Fontvieille to its prime centres.
More than 150 exhibitors from all over Europe flocked to liven up the Chapiteau's 4000 square meters. And instead of the famous international Circus festival one finds to one's delight a festival of the best of design furniture, decoration, Luxe fashion, Fripe Chic, accessories, vinyls, classic motors with cars ( an almost obligatory shining red vintage rally Ferrari on display), motorcycles (including a Royal Enfield) and bikes … and also retrogaming. Vintage and neo-vintage has arrived in the Principality.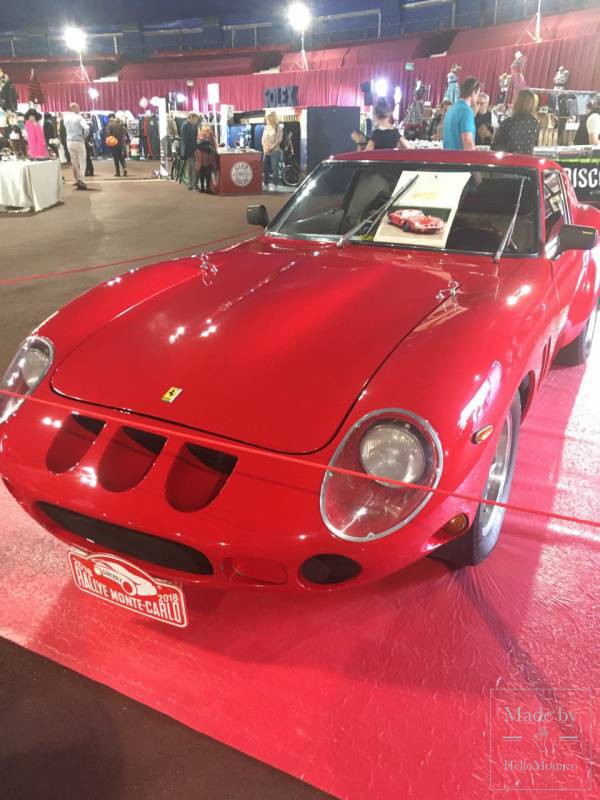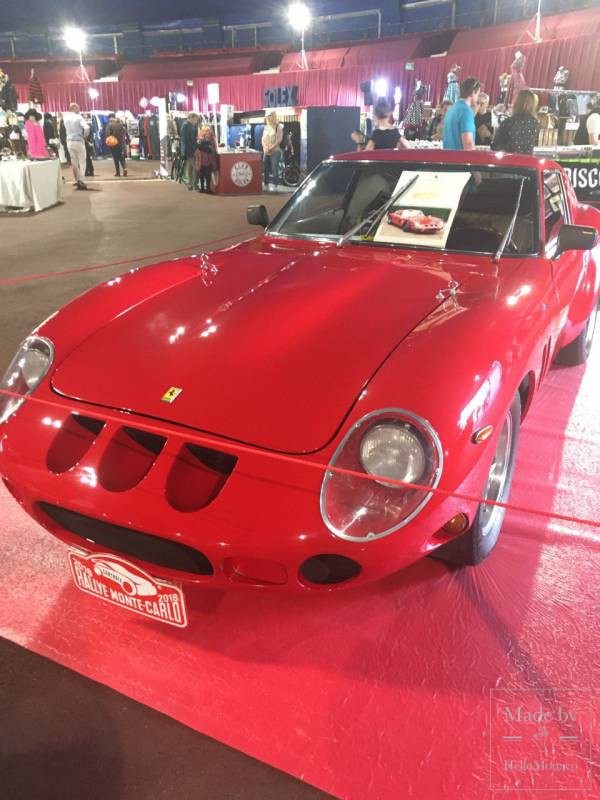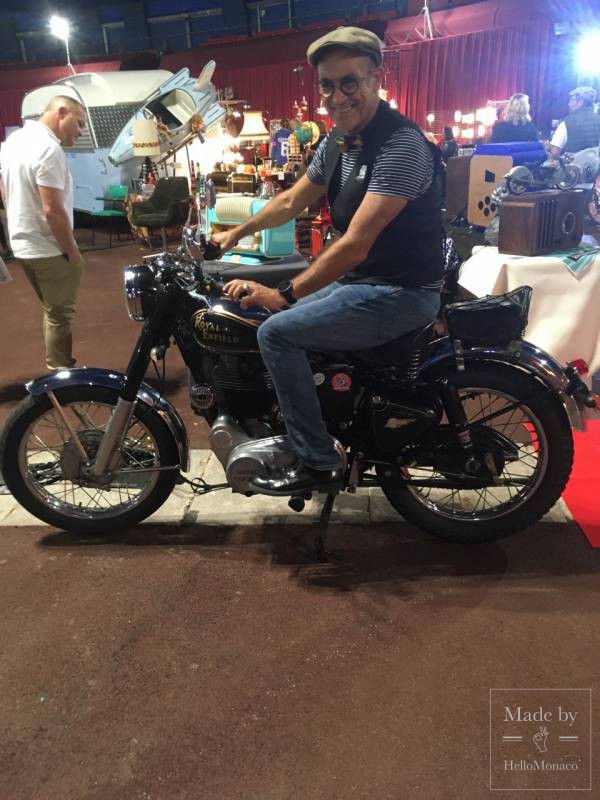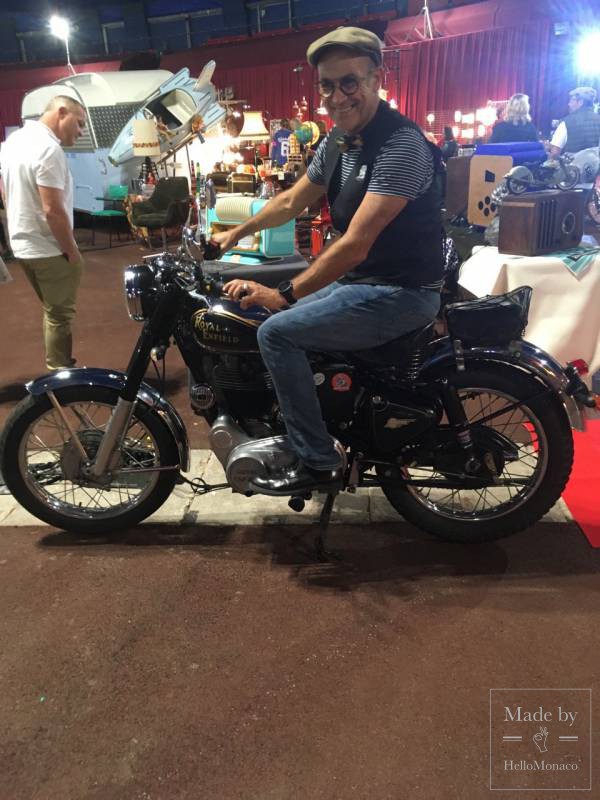 Welcomed by the creator and founder, Laurent Journo, who eagerly raced over to show HelloMonaco the "Tribute to Karl Lagerfeld" a central display as one enters the Chapiteau – all thanks to the participation of the collector Anoushka. There were Kaiser Karl pieces from the house of Chloé in the 70s until his Chanel years where he transformed in his own way the spirit of Gabrielle Chanel.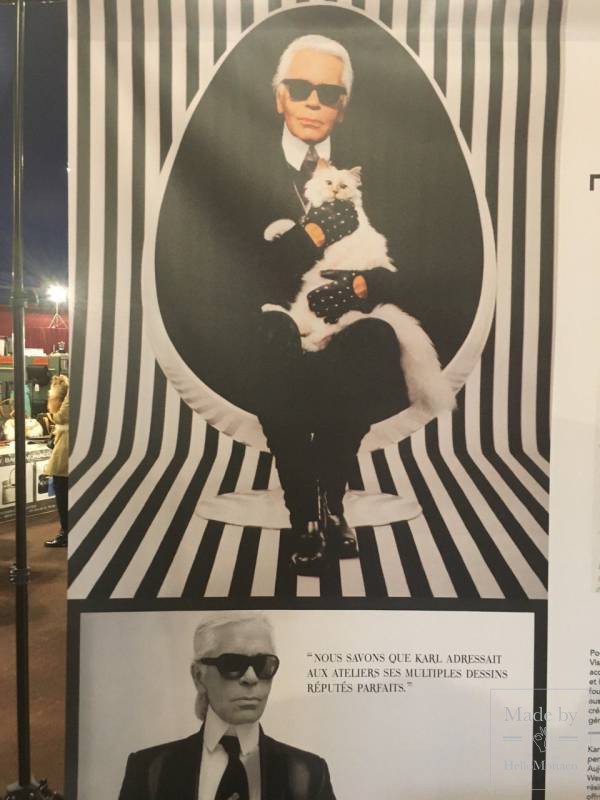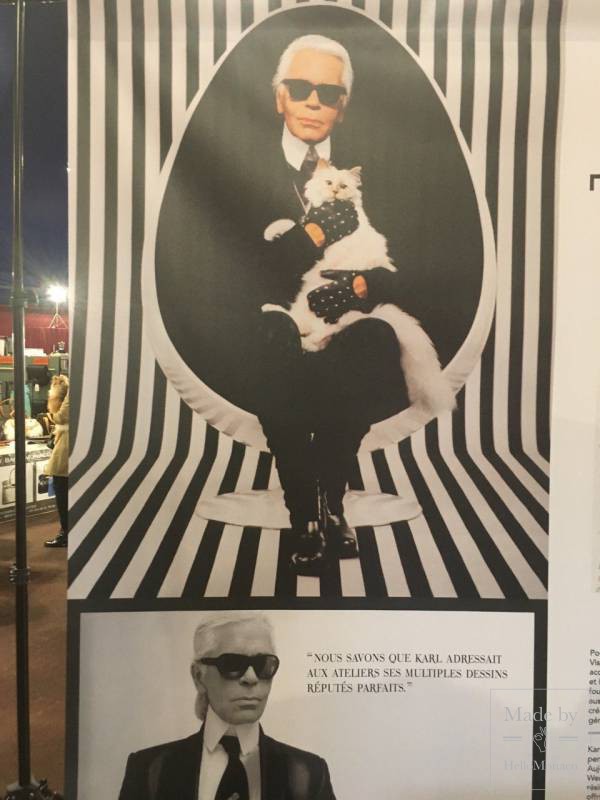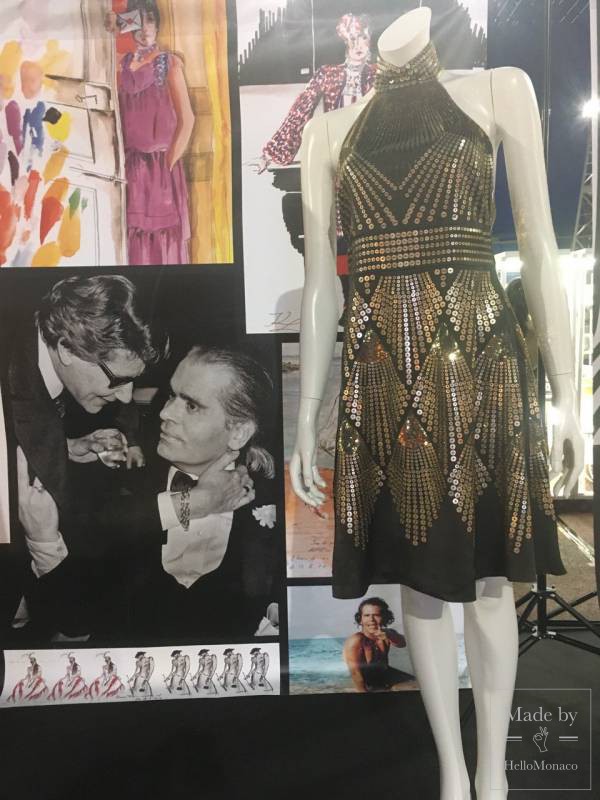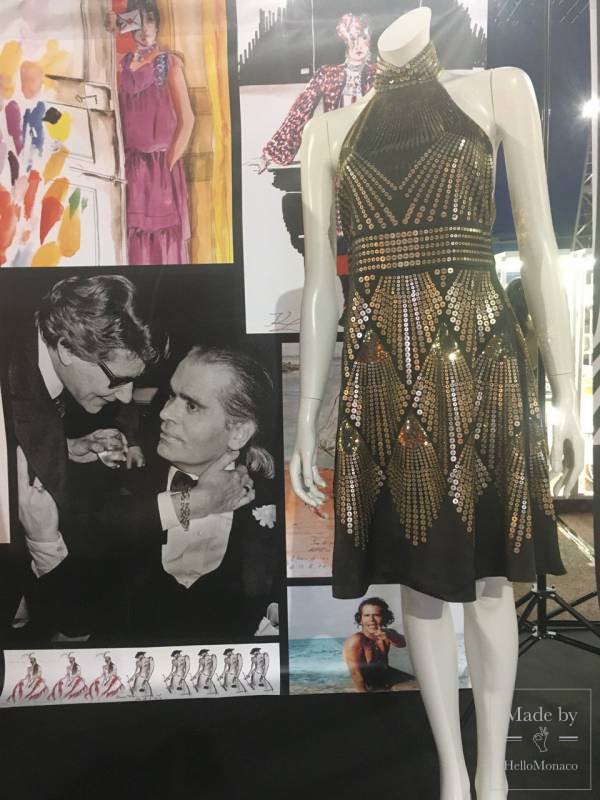 Glamour and elegance were to be found in a retro-cool atmosphere at the Vintage Salon of Monaco did not stop there. There was a scent in the air – a scent and reflections from Lalique flasks both outsize and diminutive and cascading displays of perfumes drawing the eye. "Les Enfants du Perfum" pursues its mission to create the finest expos of the history of perfume in France of which this display "L'essence de l'amour" at Monaco is a taste.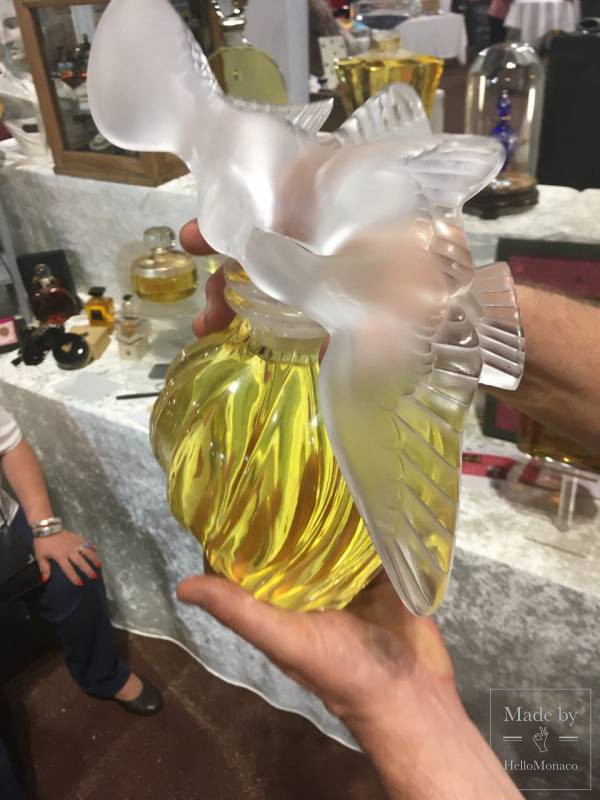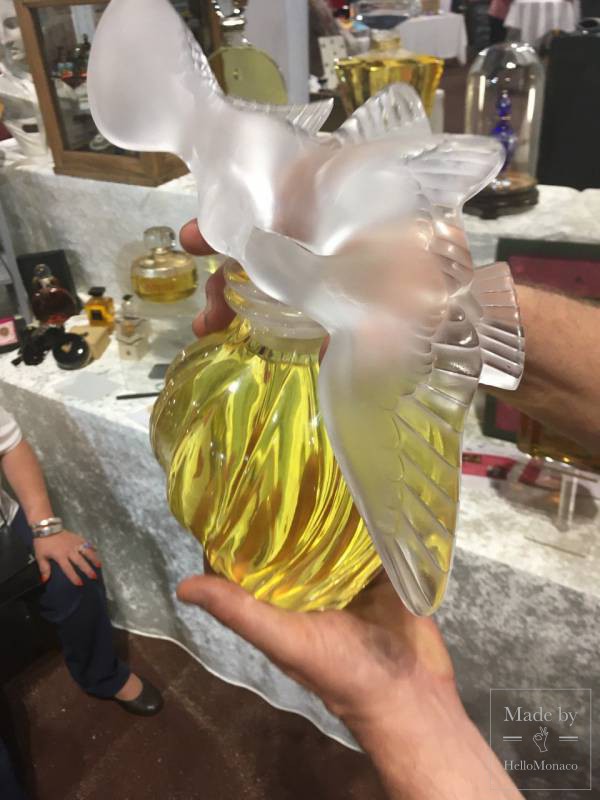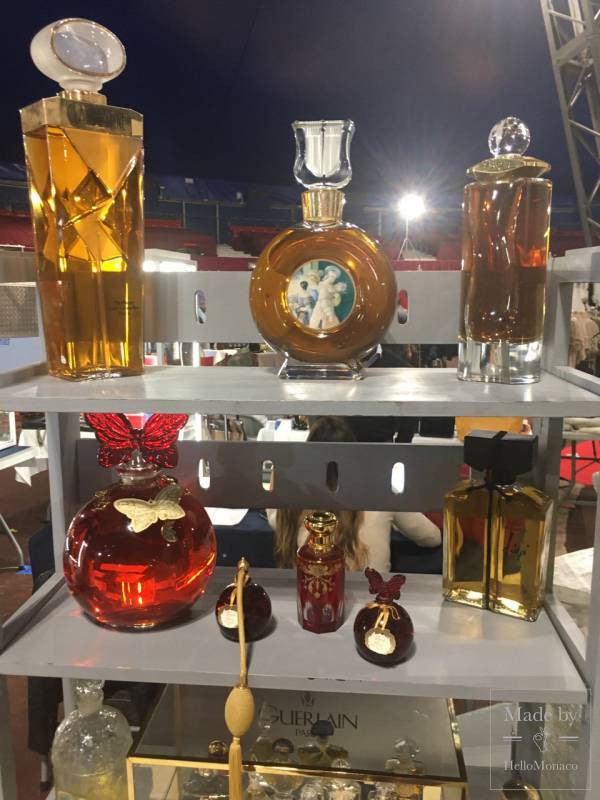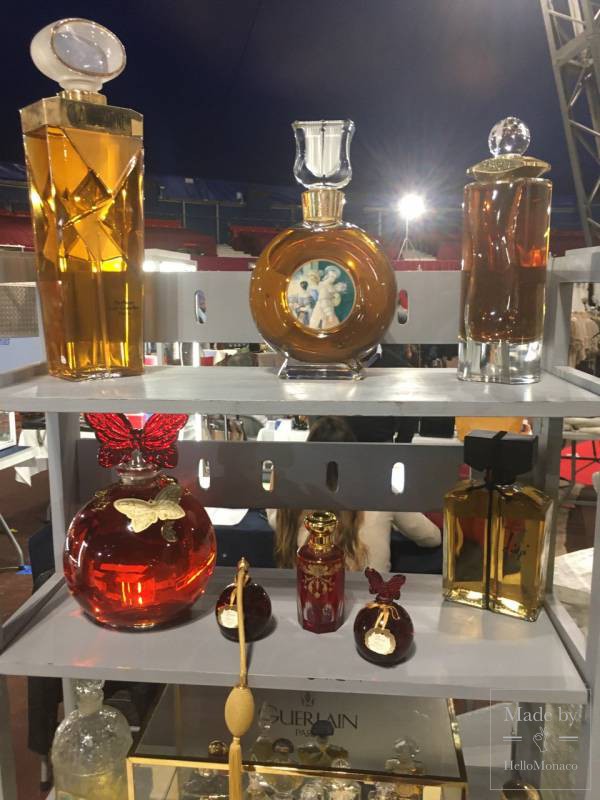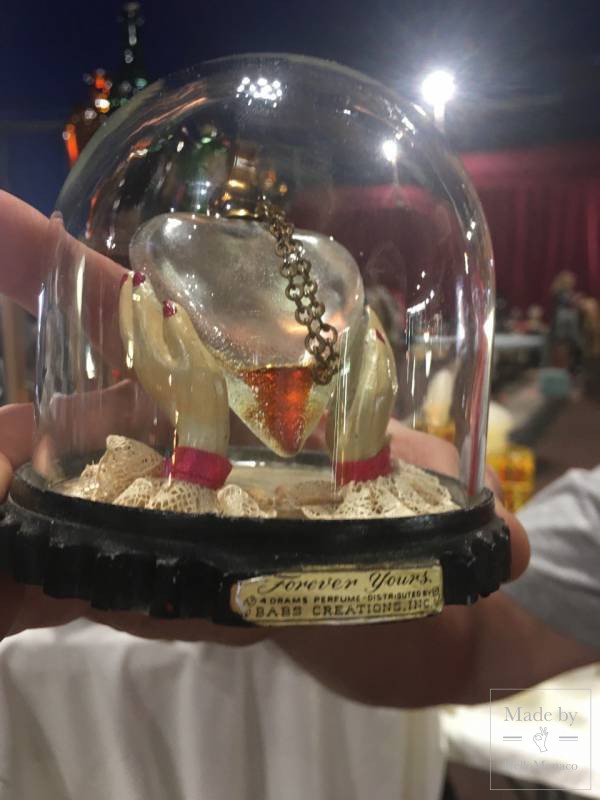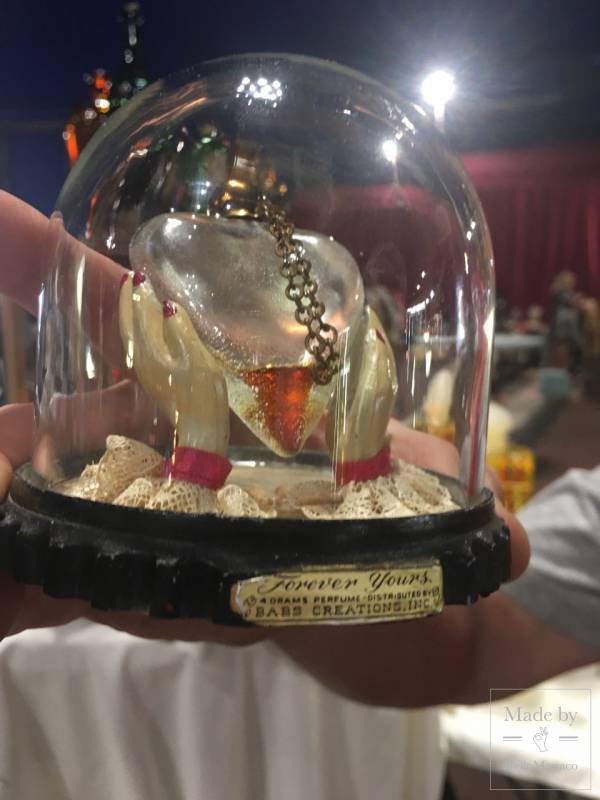 For a change of pace HelloMonaco moved from scent to sound. It was impossible to miss the quality of the sound of the music, but absolutely incongruous coming from radios from the 1930s and 1950s. How could this be? Only due to the passion of a collector, Filip Ruiz from "au bonheur des cocottes" in Nice, who has taken rare vintage radios, refurbished them and installed modern Bose sound and WIFi systems within. Pieces of retro-art, radios beating genuine modern vibes with every radiochannel imaginable accessible. For an ultra cool look in your salon and superb sound these relatively rare objets d'art can be purchased from 800 euros to 2000 euros a piece.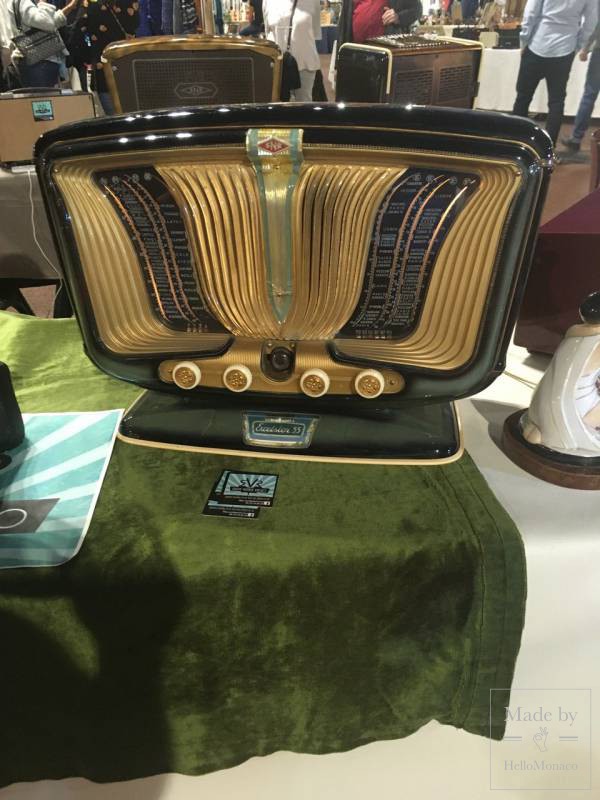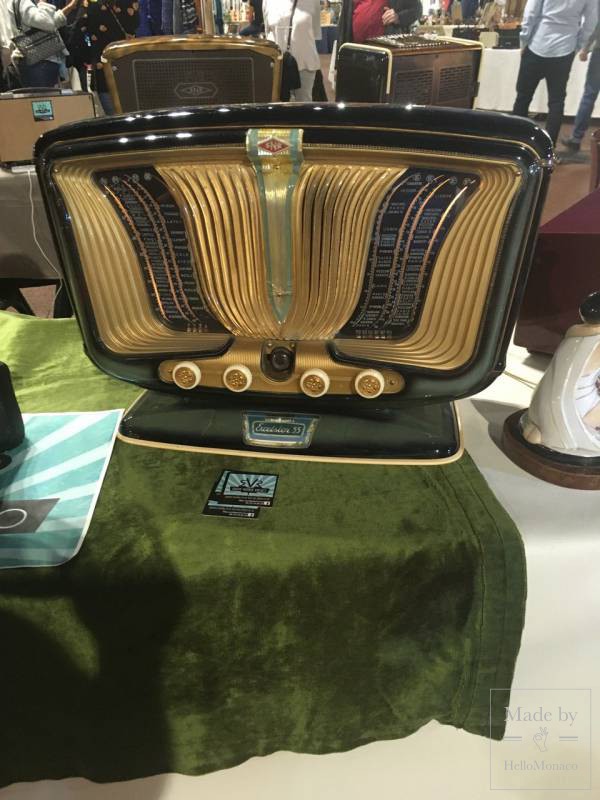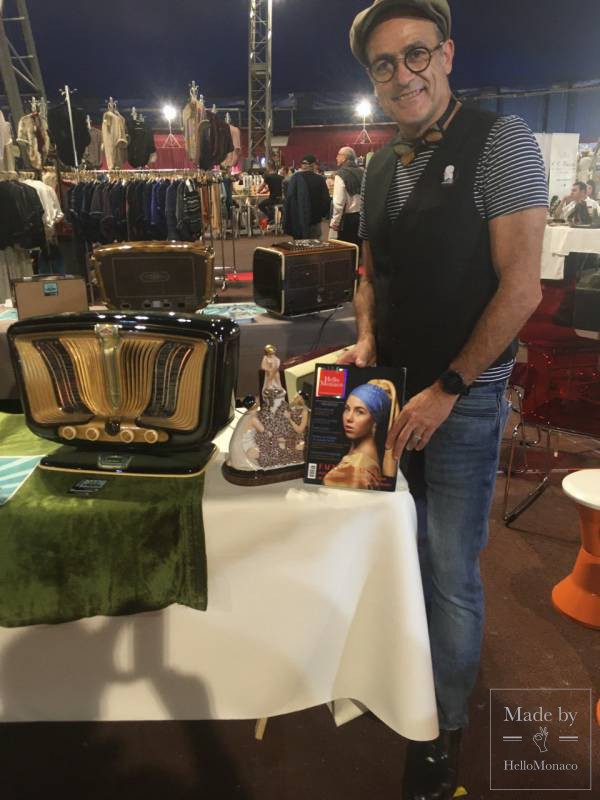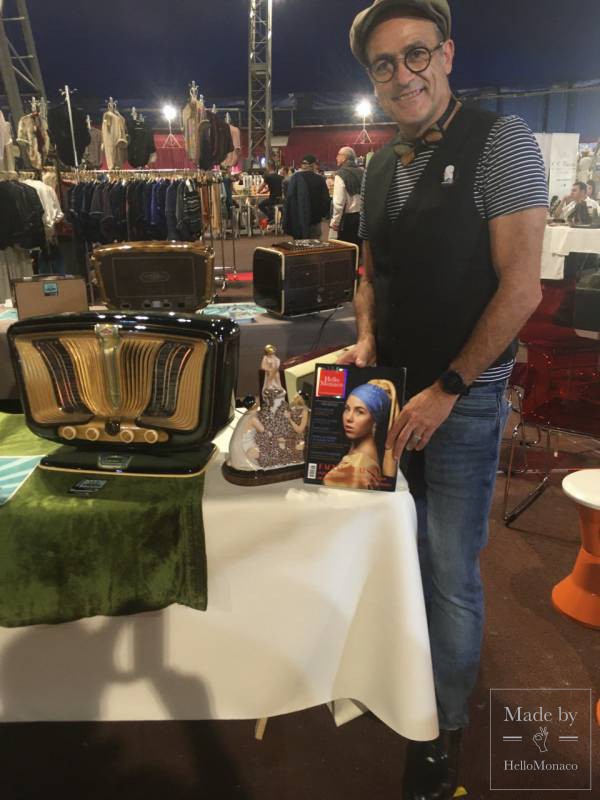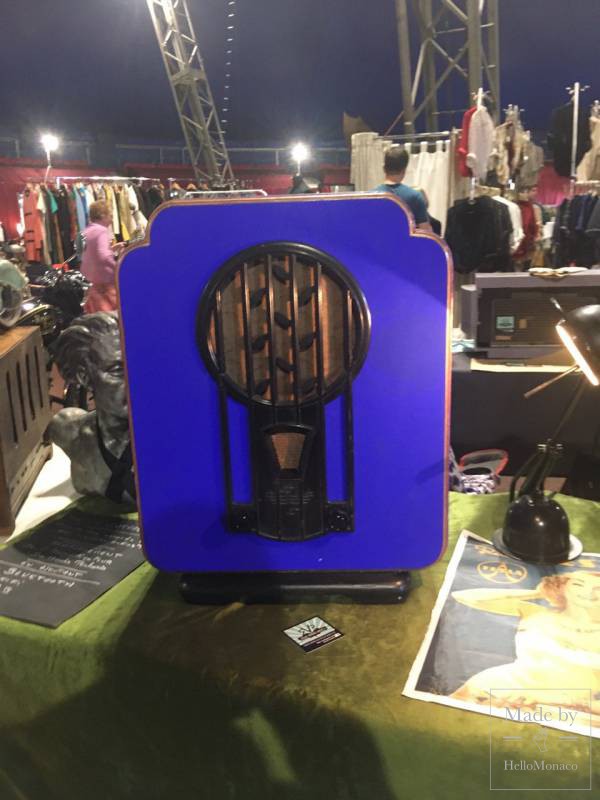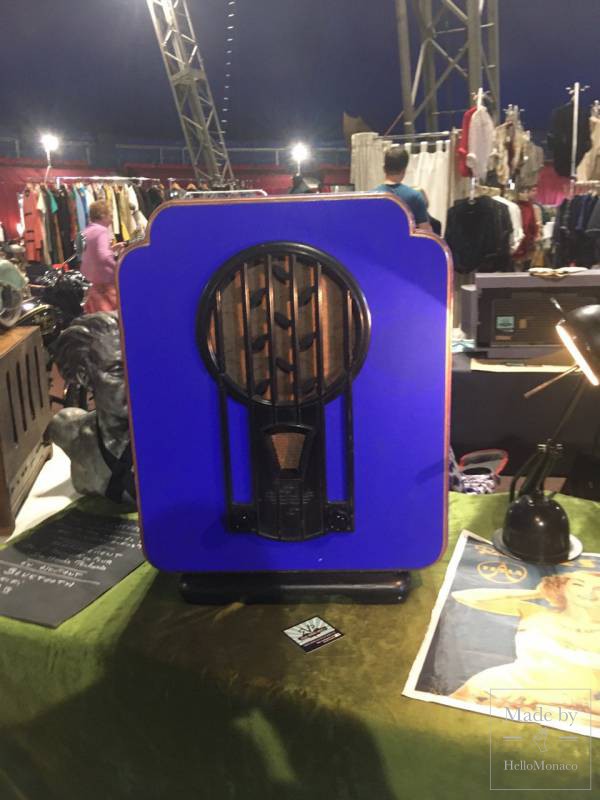 Back to luxury with prices to match, a show-case of Hermes neo-vintage handbags from MCA Monaco (antiquities) including an outstanding classic lizard treasure at 48.000 euros. An eager vendor made the claim that a twin existed recently sold at Christie's for 68.000 euros. Back to shopping and for fashion lovers Yves Saint-Laurent or Thierry Mugler clothes, including evening dresses for when you want to dress up as a diva.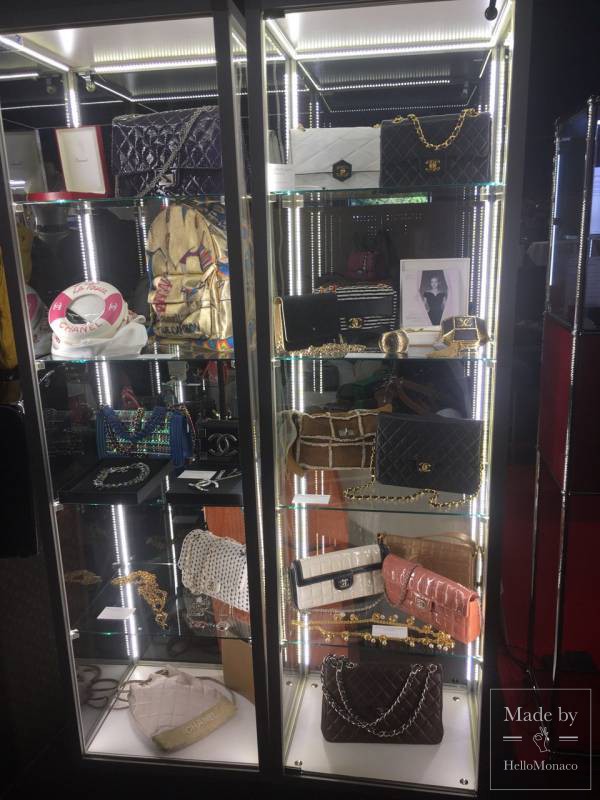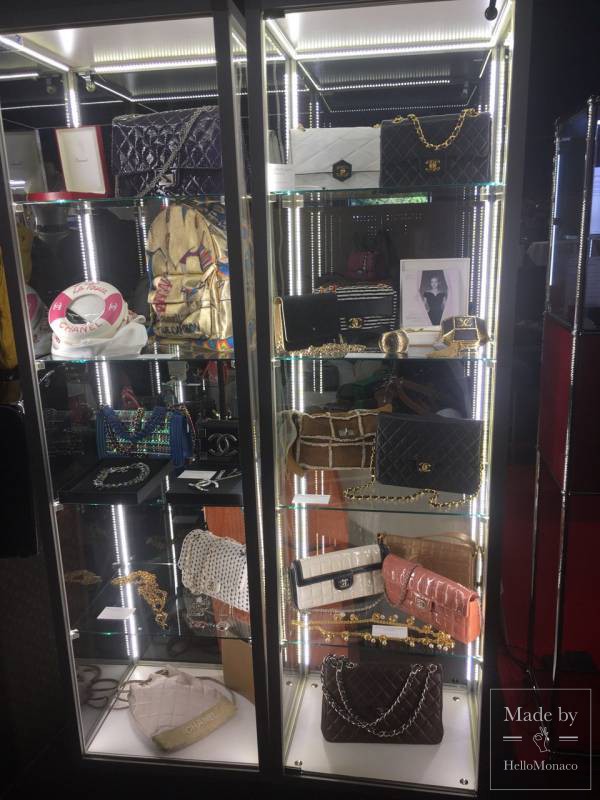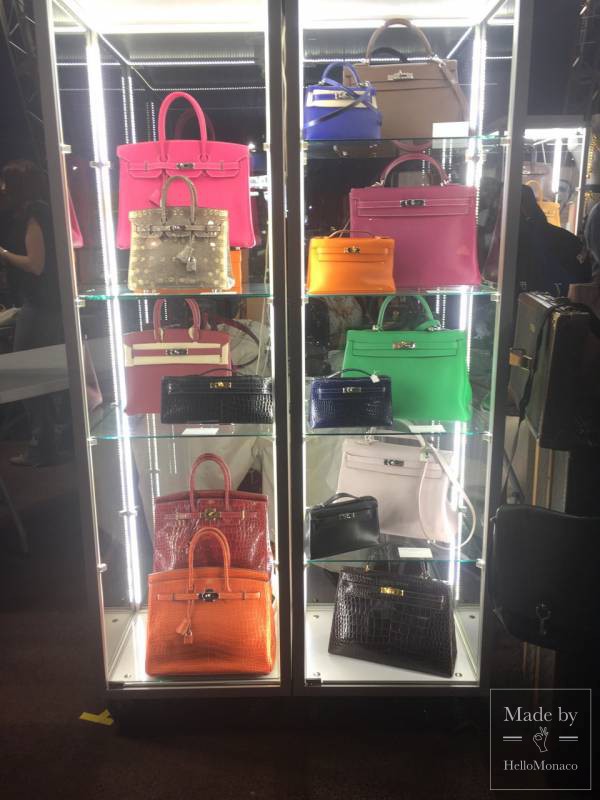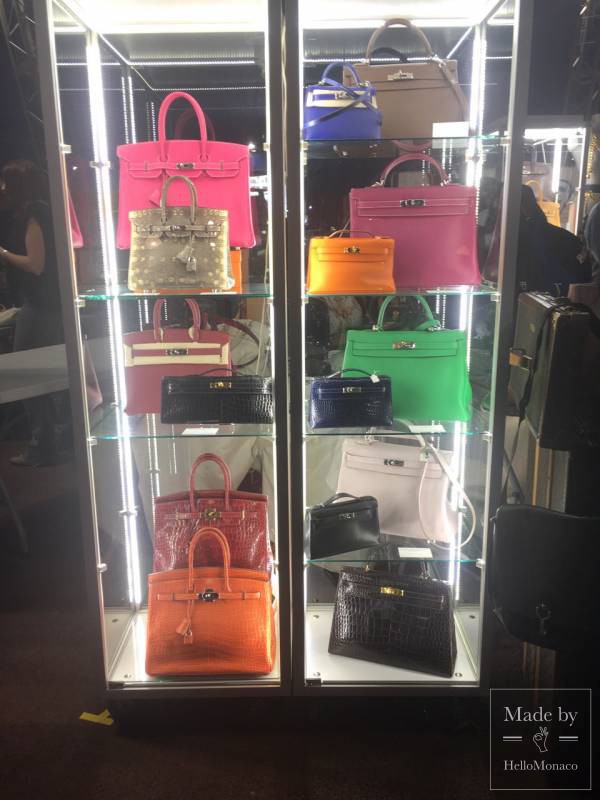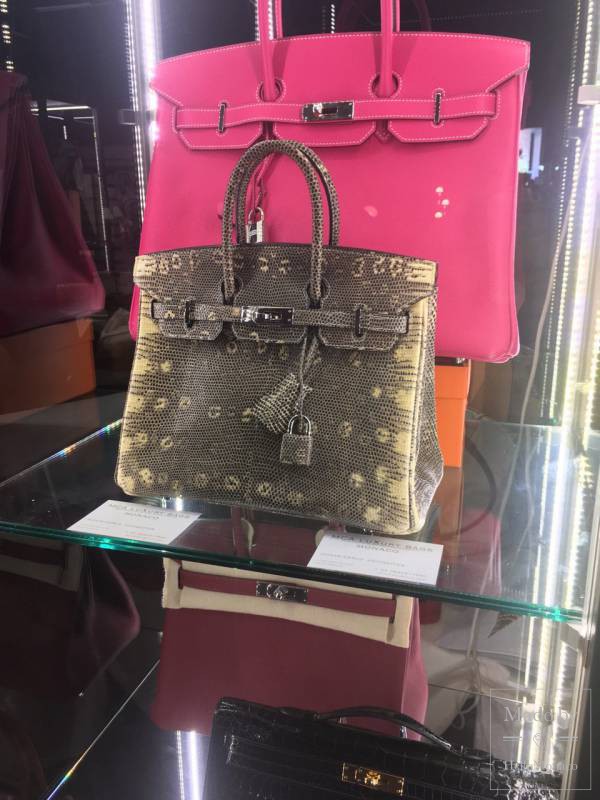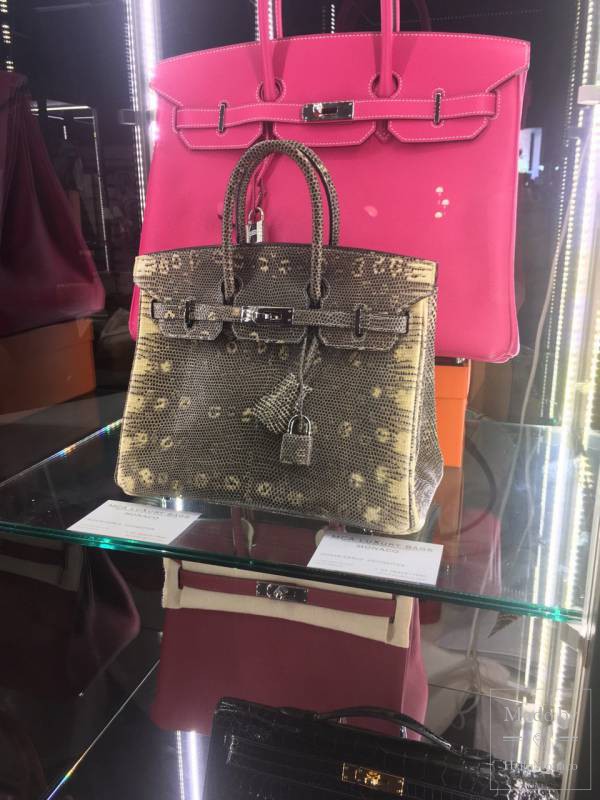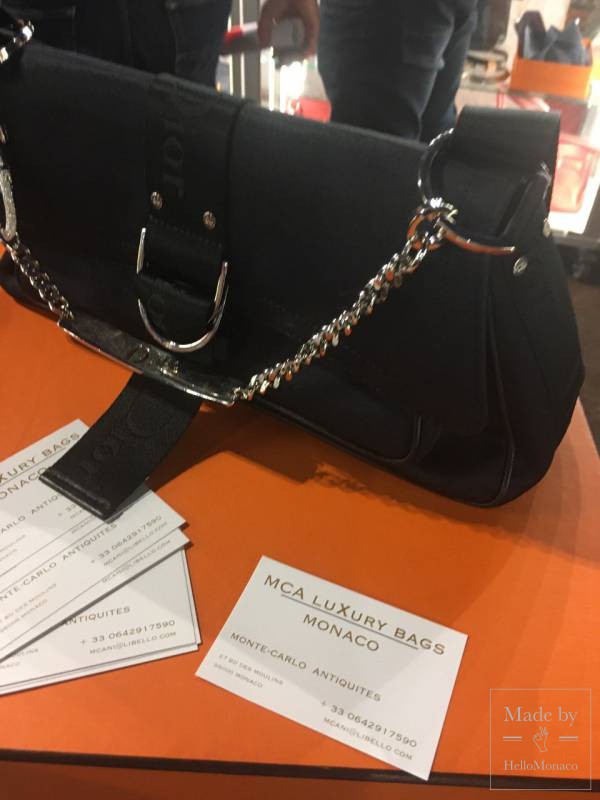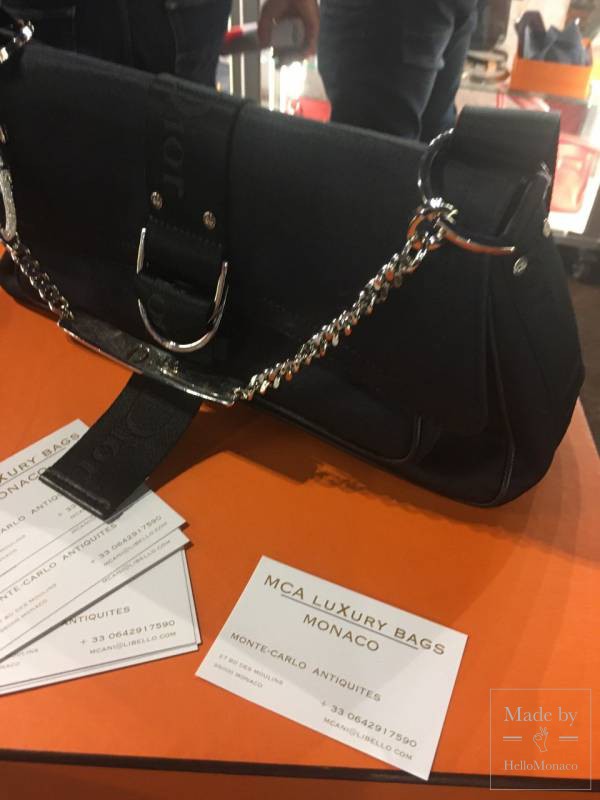 Christian Malbon with his wife has a mini art-gallery of movie posters from the 60s, 70s and 80s. Prices range from 50 to 400 euros. And for a rare item how about splashing 1200 euros on a three-panelled triptych of Andy Warhol's movie Quarrel.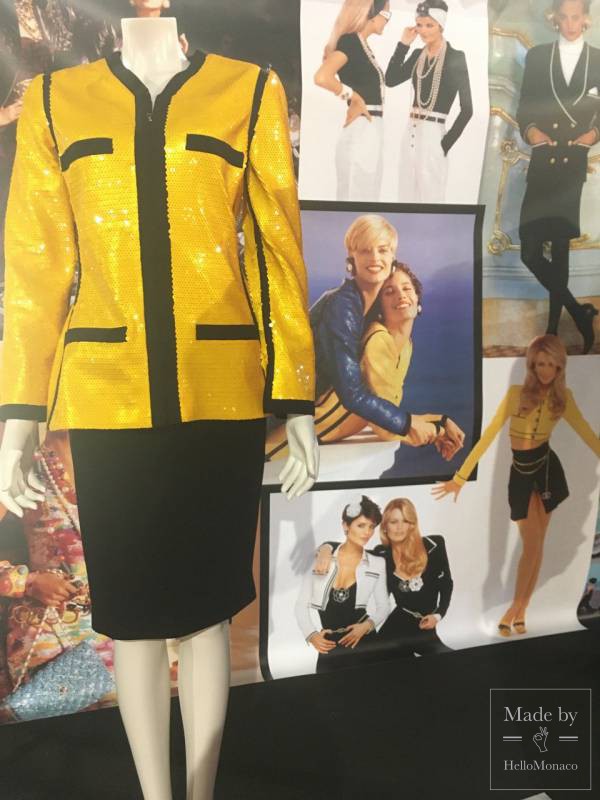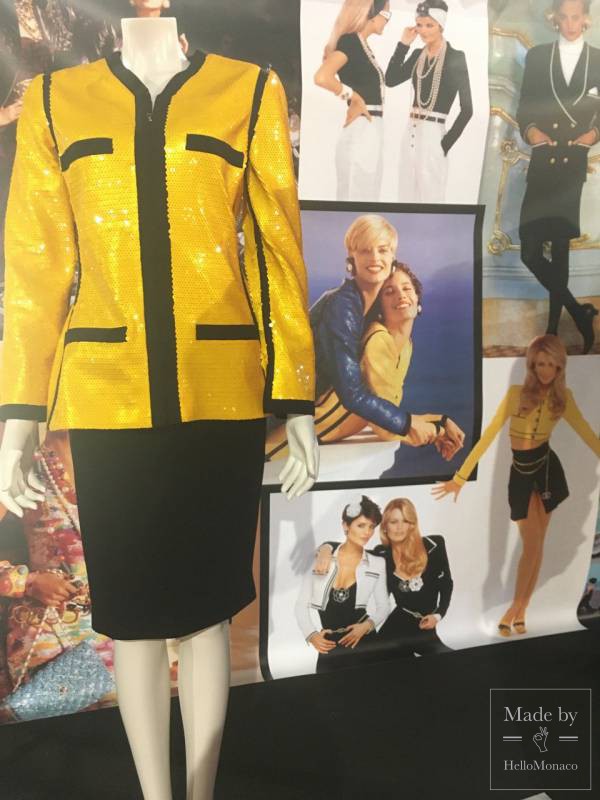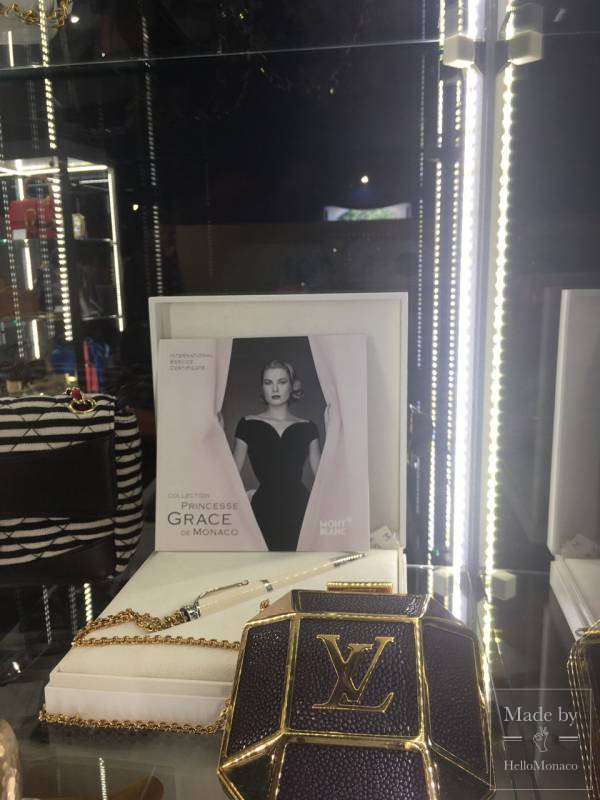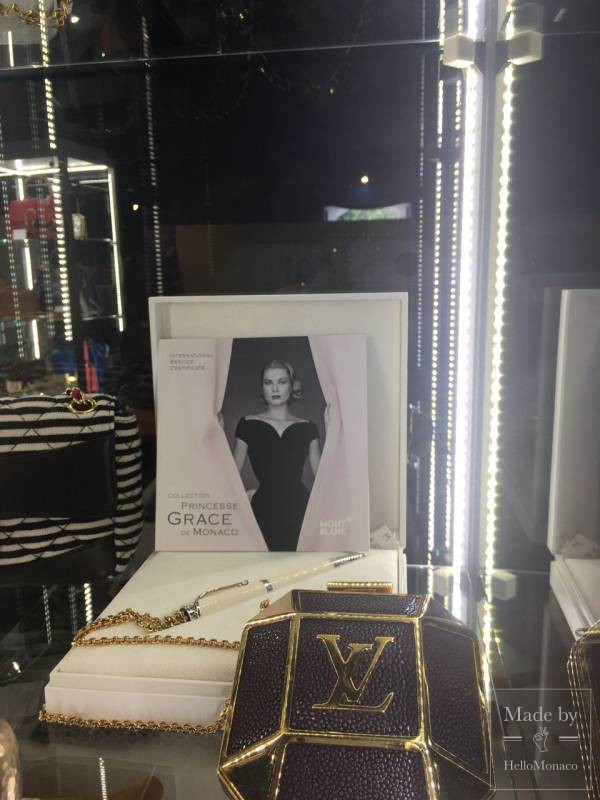 Retro furniture caught the eye of a lady in the midst of a move from Beaulieu wanting to furnish her new home in Cannes. She glances at a centre-piece, the Italian designer Willy Rizzo table from 1970 at 2.500 euros, and an ICO Parisi side-board from the 1950's at 1500 euros. Finally she pounces on 8 reupholstered chairs from 1950s – a quick negotiation- it's a deal at 1600 euros for the lot delivered to her new home.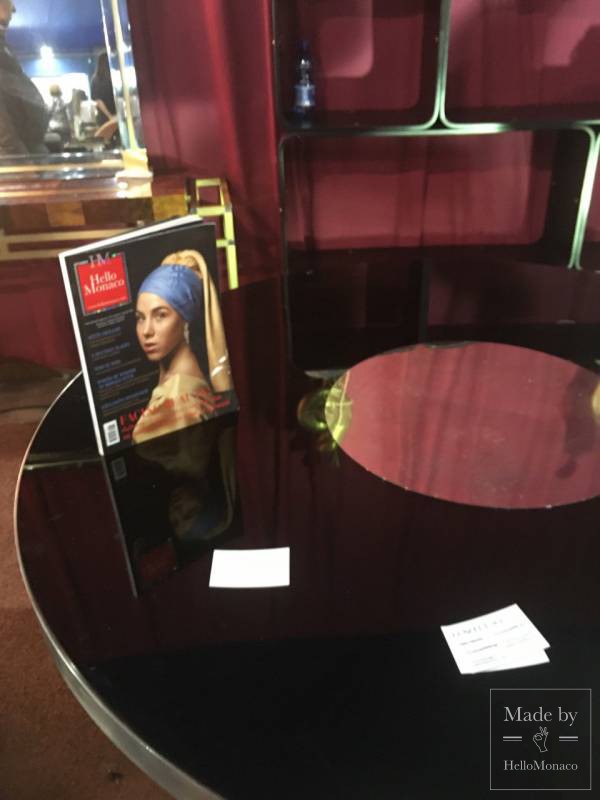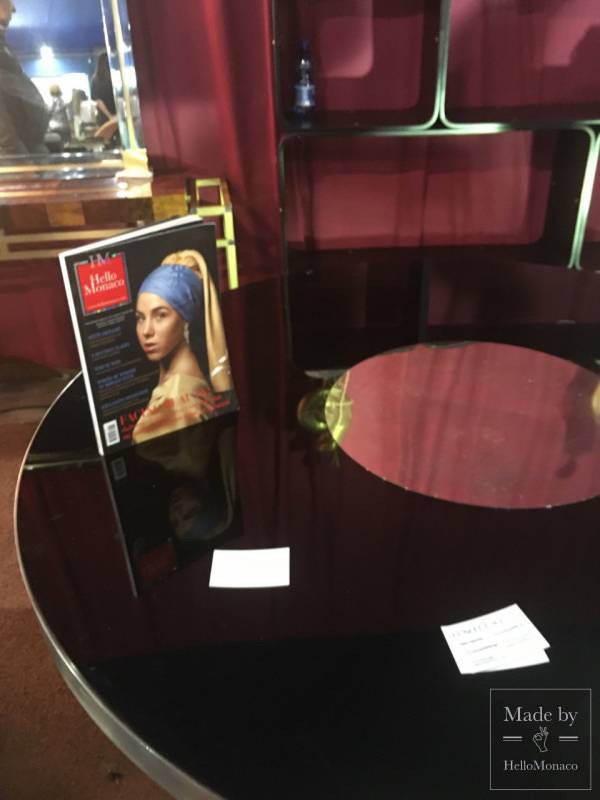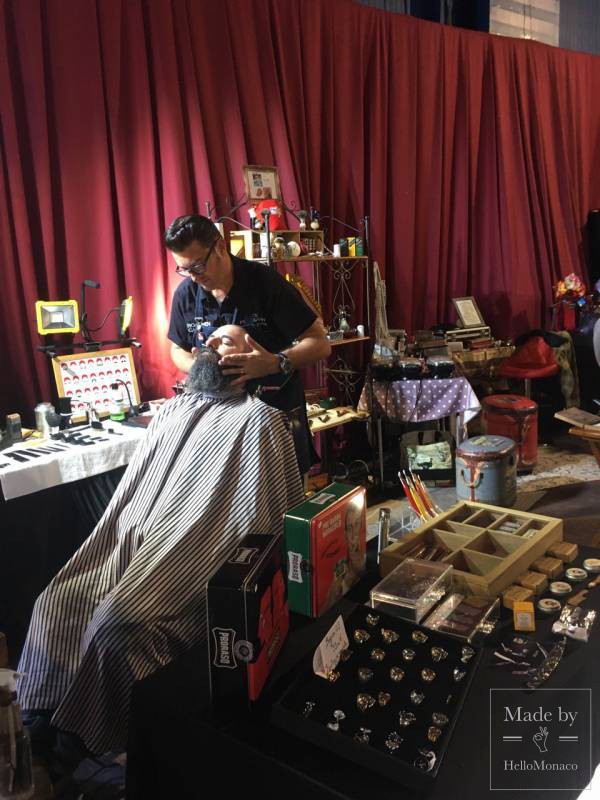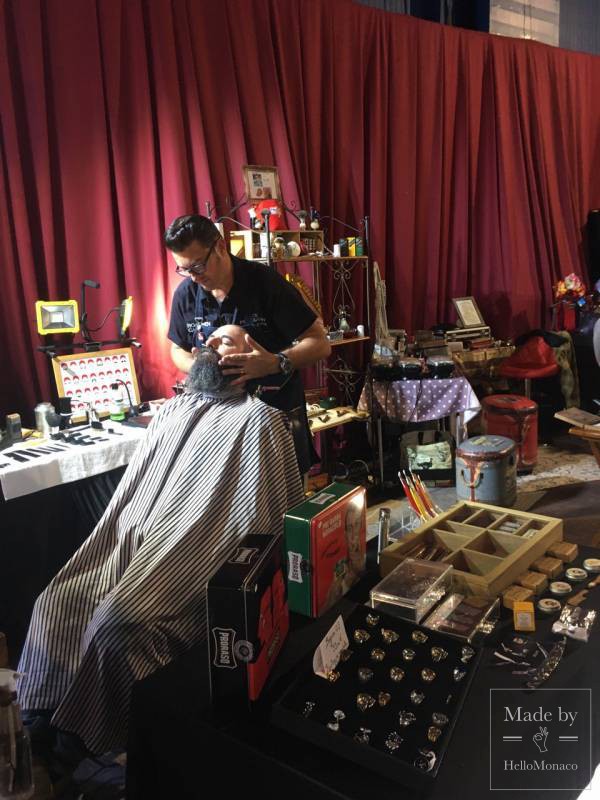 Great fun for a trip back in time, some shopping and a deal to add to your vintage collection.