Latest news
Superyachts are leading the charge toward Sustainability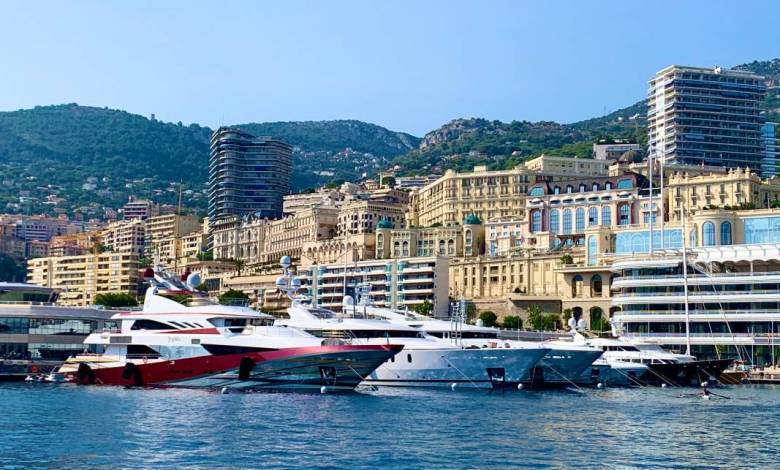 Did you know that many superyachts are way out in front in encouraging protection of the environment, especially the protection of the marine environment. It makes sense as the oceans are their habitat too. And superyacht designers are some of the most creative thinkers unafraid of charting new frontiers. One of those frontiers is the source of power that drives these behemoths.
The combustion engine has been central to their propulsion for generations. But the race is on its way to to find a cleaner more sustainable engine. Can you identify some of the famous Superyachts that have led the fight for sustainability.
There is Savannah, for example built by Feadship in 2015 a pioneering hybrid superyacht, with just one engine supplemented by three generators and almost a megawatt of batteries. 
Then followed  Black Pearl, by Oceanco, which uses shaft generators to create free electricity; the propellers turn themselves when under sail. 
The German builder Lürssen is creating the first yacht with fuel cell technology. It will be able to anchor emission-free for over two weeks or cruise 1000 miles at slow speed.
And Beluga, a superyacht has recently taken part in the conservation efforts of the Great Reef Census described as a world-first contribution to the eco-system and supported by brokerage Ocean Alliance. 
The Battle against Plastic 
Then there is that well-recognised foe plastic. Clear Ocean Pact, founded by Richard Orme, aims to reduce the dependency of single-use plastics on yachts. The pact consists of multiple goals, including importantly the avoidance of plastic bottled water on board, and responsible disposal of washing machine microplastics. Reportedly over 130 yachts have signed up so far.
Many marinas are involved with the Seabin Project, "rubbish bins" on the seas to reduce plastic waste in the ocean. Over 850 bins are operating now globally, reportedly capturing almost 4000kgs of plastic daily. 
The Power of Group Action
No matter the influence of forward thinking individuals; it is when they group together that change really accelerates; single waves multiply becoming an unstoppable force. And in superyachting there are several powerful organizations acting as catalysts for waves of change. Among those at the pinnacle is the Water Revolution Foundation, a non-profit body supported by leaders across the superyachting spectrum.
They believe that sustainability in yachting adds up to much more than just adding some green features to yachts. 
They have an educational programme targeting to bring the industry fast into the future. 
And they have what has been described as "revolutionary" – a yacht assessment tool, which is a catalyst for driving more sustainable choices. 
Not to mention their special index developed to compare the environmental credentials of superyachts – and a code of conduct, already signed by well over 40 companies. It all adds up to "future-proofing" the entire superyacht sector. If the leading superyachts have their way the NGO. Blue Marine Foundation, will succeed in its mission to put 30% of the world's oceans under protection by 2030. People that profit and associate with the sea are banding together to save it. 
Every superyacht that gets involved is creating a magnifying ripple, a ripple that extends to suppliers, crew, shore-based personnel, manufacturers and well beyond.