Latest news
Team Player Leclerc Plays Second Fiddle in Thrilling Ferrari Win in Singapore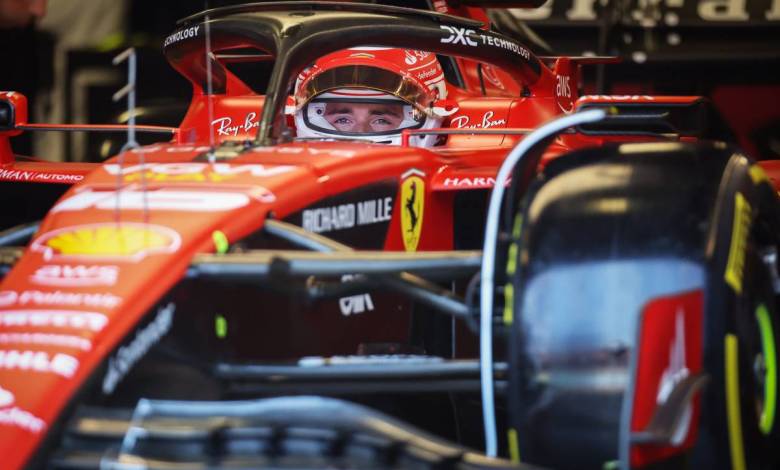 Singapore had everything to make Formula 1 special. It ended up an exciting fight to the line. And as much as it would have been a magnificent achievement if Red Bull would have won every race this season… that sort of predictable pattern can kill fans' interest.
It happened once in the World Rally Championship when Sebastien Loeb became so dominant that the results became too predictable. Spectator numbers started to dip.
Max Verstappen had to be beaten if the Driver's Championship didn't become a shoe-in.
Thank Ferrari, Carlos Sainz and Charles Leclerc that there will remain excitement in the remaining races this season having shown that Red Bull can be beaten. And Perez could still pip Verstappen for the title. Unlikely, but it's not over until it's over.
It all started in Qualifying which is split into three segments with five cars each being knocked out in Q1 and Q2 before the top-10 shootout of Q3.
Knocked out in Q2 were the heretofore kings Red Bull's Verstappen, who could only manage 1m32.173s and his team-mate Perez (who spun at Turn 3).
That left Sainz to set the pace in the first runs of Q3 with 1m31.170s, a quarter of a second ahead of Leclerc.
On the final runs, Sainz improved to 1m30.984s and Leclerc was unable to beat him by 0.079s. Mercedes' Russell jumped to second over third place Leclerc producing 1m31.056s, missing pole by just 0.072s.
So that set the stage for a great race with Ferrari in the cat-bird seat and Red Bull having to struggle and fight past the pack to get into contention.
Leclerc showed himself to be a great team player. He started the race on soft tyres, quickly overtaking Russell so he was then able to protect teammate Carlos Sainz. Carlos got away perfectly from pole on Medium tyres and Leclerc agreed to drop his pace in order to increase the gap between his team-mate and the rest of the field.
The race turned out to be a very tense marathon, a 62 lap thriller that Carlos managed skillfully.
And it ended up with a stirring finale. Russell and Hamilton for Mercedes had great pace, eventually catching and passing Charles and, with five laps to go, they set about hunting down Carlos Sainz and Lando Norris. Carlos showed great tactical wisdom, allowing Norris to get sufficiently close to enanle DRS, thus shielding him from Russell's attacks all the way to the finish. Russell actually crashed on the last lap, leaving Hamilton to come home third and Charles to pick up the 12 points for fourth. But for traffic previously in the pit lane, Charles would probably have also finished on the podium.
When Sainz crossed the line only a second separated the top three. That's a result that fans have not seen all season since Red Bull made such a super start in Bahrain.
The intensity of the fight could not have been better illustrated than by George Russell's accident. He had led the late Mercedes charge, when the team took a gamble on switching to fresh tyres 17 laps from the end and chased down the leaders.
Going doggedly after Norris he hit the barriers and veered off on the final lap and Hamilton took the last podium place.
This was Sainz's second Formula 1 win, following on from the one at Silverstone last year, while for the Prancing Horse it's number 243.
Completing a great day for the team was the fourth place for Charles Leclerc. Charles only lost the second place he had grabbed with a spectacular start off the line because of traffic in the pit lane when he made his one and only stop. This is the first win for the team with Fred Vasseur at the helm and it consolidates the Scuderia's third place in the Constructors' standings now just 24 points behind second placed Mercedes. And Red Bull's poor performance in Singapore means the Constructor's title is still up for grabs.
Results
Carlos Sainz for Ferrari first
Landon Norris for McLaren second;
Hamilton third for Mercedes after Russell crashes on final lap.
Charles Leclerc for Ferrari fourth.
Verstappen's 10-race winning run ends after he finishes fifth. Verstappen now leads team-mate Sergio Perez by 151 points, which means he cannot win the title in Japan next weekend, as he would need to leave that race 180 points in front to do so, and only a maximum of 26 are available.