Latest news
The New Mareterra Island Project has Areas Named with Popular Royals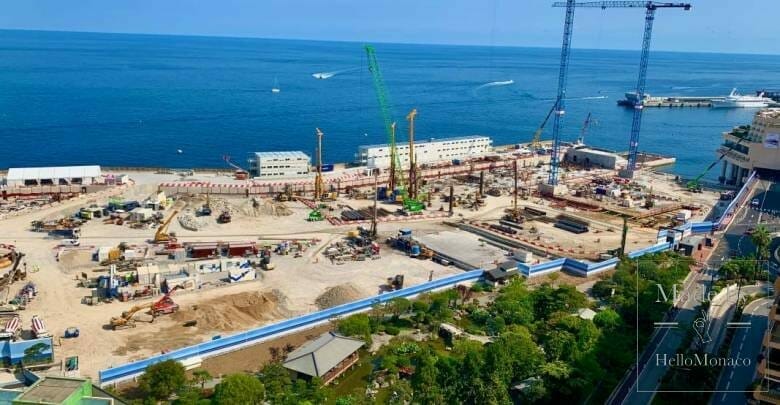 As the Portier Cove project (Mareterra) races along toward completion in 2025, it is already taking shape enough to stimulate thinking about naming the principal areas including the streets. 
If you were to guess, which royals will be featured? We are so used to avenues such as Princess Grace, of course, as we stroll in the existing parts of Monaco. You would be right if you guessed the gorgeous twins and their mother Princess Charlene. 
The main residential streets are targeted for the East side of this new to be Portier-Mareterra district. And here we will eventually see Prince Jacques promenade. At the centre of this whole block will be Mareterra Avenue. On the west side, the project envisages port, aquatic and catering activities. 
Hereditary Prince, Jacques Princess Gabriella and Princess Charlene will be featured, their names having received the full support of the Palace, the Mairie and the town council. 
So we will find be able to find there the Quai du Petit Portier, the Place Princesse Gabriella and the esplanade Prince Jacques. 
This future area will also have a beautiful swimming pool, which will bear the name "Princess Charlene swimming pool" and a green space called "Pinède" redolent of a pine forest. On the East side too there will be plenty of greenery and pines. 
Princess Gabriella Square 
The main access to the new peninsula Mareterra – Portier Cove is pedestrian. It is adjacent to Larvotto Beach, orienting onto Princess Grace Avenue and also the famous Casino of Monaco.
We already knew this new important venue would bear the name of Prince Albert II's daughter, Gabriella. Princess Gabriella Square is designed to connect the Mareterra area to the mainland.
No flashy sports cars circling around luxury hotels and casinos will be spotted here. Delightfully, the main access to the new peninsula is completely pedestrian. 
Larvotto's Nod to Outstanding Women in Monaco's History 
HelloMonaco had already highlighted previously the naming ceremony for the newly renovated Larvotto area. It has become a fond tradition to link to the past and honour those who were landmarks in Monaco's history. Included were, you will remember: 
the square with the Lartigue fountain and the sports equipment area for adults named Joséphine Baker,
the promenade itself which is called Princess Louise-Hippolyte,
to the west of the esplanade, on the site of the old Compass Rose and the children's play area is Place Anne-Marie Campora.