Latest news
The Principality of Monaco acquires its digital identity anticipating the future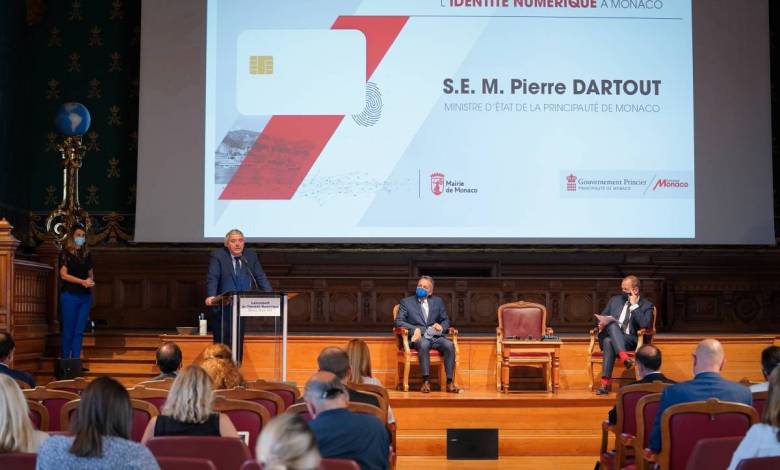 Welcome to 'Extended Monaco'. A comprehensive digitalization of the public administration that has no equal in recent times. The Principality of Monaco, in fact, meets the technological challenge which is revolutionizing economies and social relations worldwide to reinforce its individuality through a new digital model that combines public and private responsibility to sustainability by using pioneering devices.  And Digital ID for Monegasque nationals and residents is just the icing on the cake to even implement quality of life, economic prosperity and civil service efficiency. That was quite clear attending the official launch of digital identity, held on the 28th June 2021 at the Oceanographic Museum in the presence of the highest authorities involved in this emerging ecosystem at the peak of priorities by the will of the Sovereign Prince.
"Starting from today Monaco eID becomes a reality and it opens news perspectives at the service of all citizens in the Principality", stated H.E. Pierre Dartout, Ministry of the State, opening the panel. The situation of difficulties encountered during Covid-19 pandemic, helped accelerating remote digital connection tools pushing major actors in adapting to the new reality. "Monaco is pursuing two main challenges: maintaining sovereignty in the face of globalisation and remaining competitive, while ensuring high levels of safety and wellbeing to promote excellence", the Ministry of State added, reaffirming the DNA values of Monaco.
Therefore, that is why a certain fluidity and quality of public services must play a primary role rooted on the simultaneous handling of both digital and physical ID, exclusively managed by Monaco Government and the City Hall, via the technical support by IN Groupe, French competent company. A process that saw an acceleration in the last few months, after the approval of the Law No. 1483 / 2019 by Monaco National Council, envisaging a higher protection of personal data and private life.
And what about the large community of professionals and workers from the vicinity? HelloMonaco asked exclusively to H.E. Pierre Dartout: "For now it is not in our plans but maybe in the future we could think to extend this initiative to the employees working in Monaco, from France or from Italy".
"Monegasque can count on a highly secure identity document which is advanced and eye-pleasing at the same time", underlined Georges Marsan, Mayor of Monaco.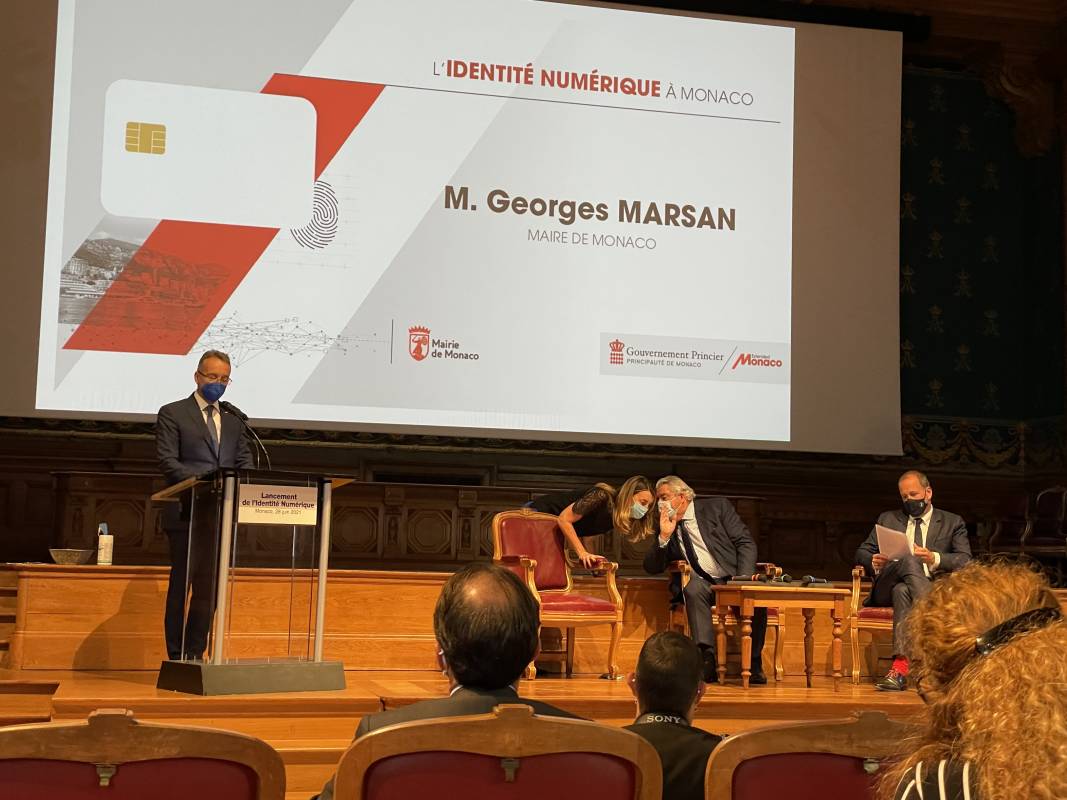 Thus, the new ID card (for citizens) and resident permit (for residents), will allow their holders to access online to a range of basic public administration services, alongside operations promoted by other private partners. This will be possible by a unique authentication complying with the highest safety standards incorporated in the same ID card which will also value to move abroad.
Resulting from a wide synergy among the most important public institutions, services are being implementing in order to be mostly functioning by September 2021. Here then any citizen will be soon able to digitally sign and counter-sign all kind of official papers through the smartphone. Moreover, they will be in a position to draw up a declaration, apply for a civil act or connect to private platforms like MyMT by Monaco Telecom and MyNexio by SMEG.
The physical pattern connected to the digital ID is meant to ensure maximum coverage against any attempt to misuse your personal data. Once activated, it can be used only after authentication through paper reader at any interactive bureau terminal or identification on the dedicated application device (MConnect Mobile) with the digitization of an unalterable PIN code.
The management of sensitive data will return to the user who will have the exclusive right of access as well as maintenance & deletion. The storage of information in a Monegasque database, in addition, will allow to act promptly in case of loss or theft of identity items. A further reliability for about 9,600 Monaco residents and 28,000 citizens in view of the establishment of a Single Administrative Window (Guichet Unique) which will shortly come true.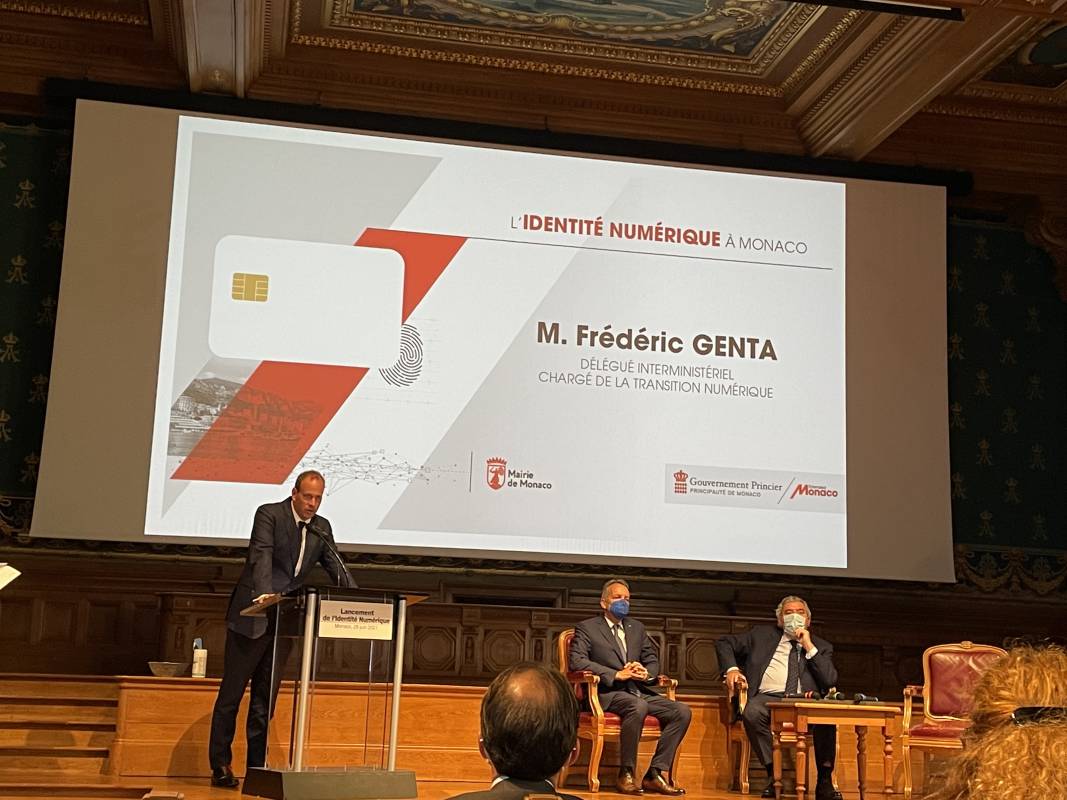 "Monaco enters the top five of the most digital developed Countries in the footsteps of Singapore and Estonia", stressed Frédéric Genta, Monaco Country Chief Digital Officer – "in post-crisis world, digital ID is an essential infrastructure to keep Monaco's statehood and attractiveness; so, our main goal is to reach, by 2022, all Nationals and Residents, or at least two thirds of them", he added. "We are committed to offer all digital services to all private companies operating in the Monegasque territory in direct connection with all beneficiaries of this eID project", he concluded exclusively for HelloMonaco.
Monaco Digital ID paves the way to a novel digital age geared to human needs, facilitating and speeding up administrative duties and beyond, thanks to the evolution of new technologies like biometric analysis. All that focusing on the sensitive issue of data protection. Are we all ready for the current 'e-future'?