Latest news
The World's Longest Motoryacht Below 500GT and other yacht news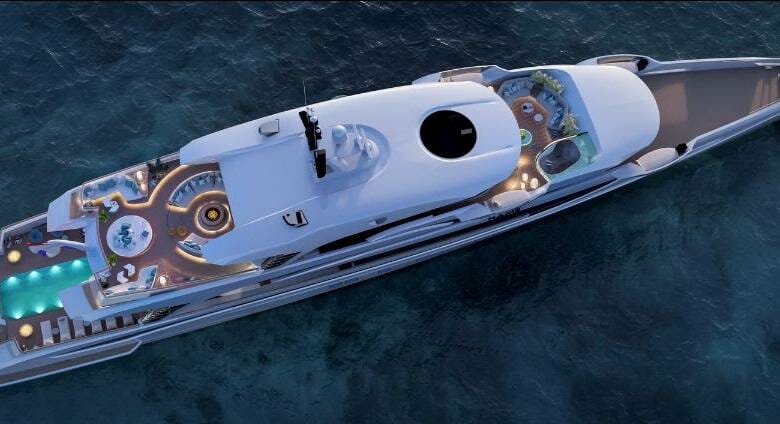 The World's Longest Motoryacht Below 500GT
Lifting the veil on the radical, fast displacement aluminium motoryacht (bit by bit, to respect the Owner's request) Royal Huisman is excited to present an impressive new fact: PHI will be the world's longest motoryacht below 500 GT. Until now, PHI's length was a mysterious "55m+". With her launch coming up in 2021 it is time to reveal her actual overall length: 58.5m / 192ft, which makes her – based on today's Classification rules – by far the longest motoryacht in the sub-500GT category. PHI offers significantly more exterior and semi-interior entertainment area on the aft deck than conventional designs, and instead of a typical "wedding cake" silhouette, she will have a very sleek and appealing low profile.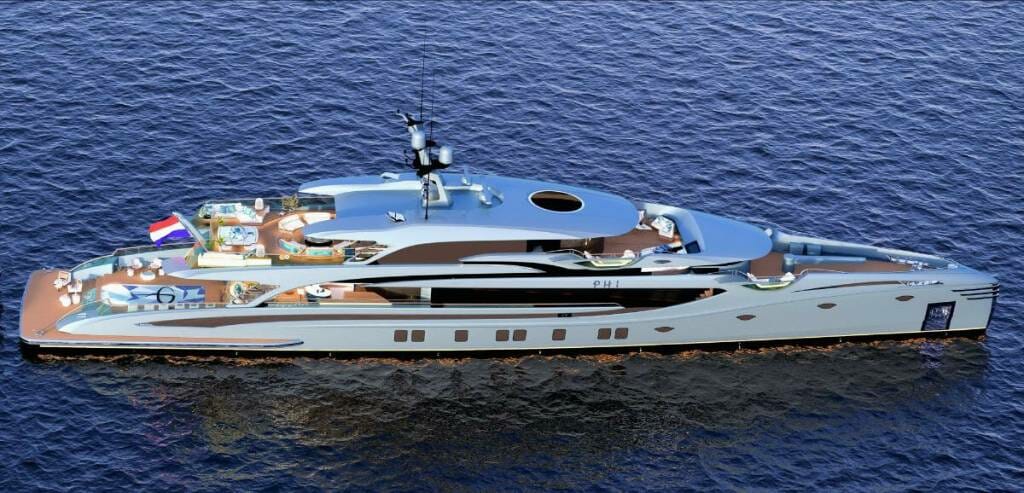 Cor D. Rover, responsible for PHI's general concept, exterior design & interior layout, explains the design philosophy: «Rather than just building a large yacht on a so-called shipyard 'platform' to enjoy the pleasures of being at sea, the Owner of PHI wanted to build a yacht with a profound underlying story, a deep-rooted knowledge that runs through all aspects of the yacht, from her exterior appearance all the way to internal experience.»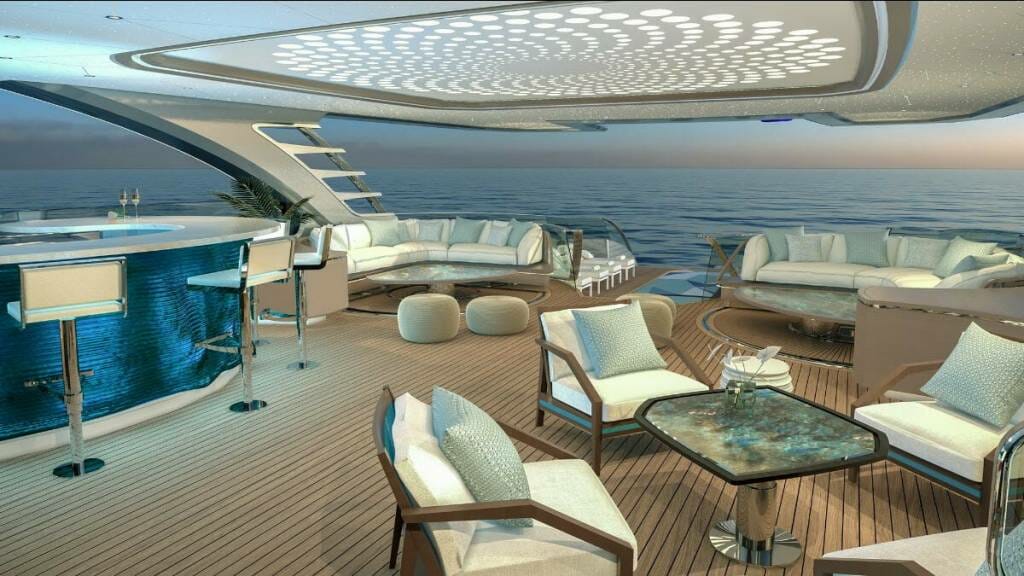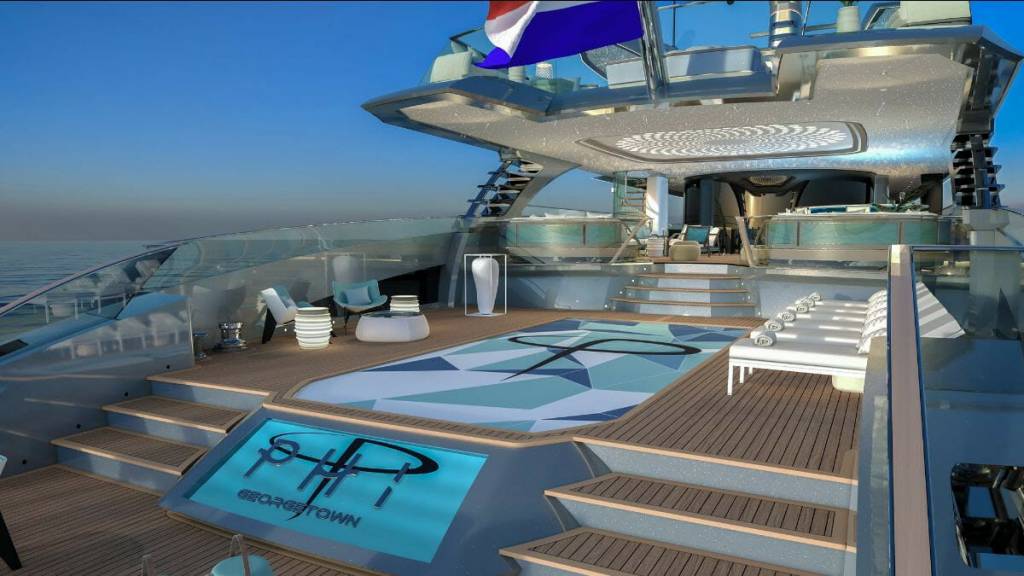 «We wanted the upper deck, where the Owner has his penthouse apartment, to be closest to the skies, to follow the PHI philosophy with a focus on the galaxy. The main deck, where most daytime guest activities happen, has a more horizontal focal connection with the ocean surface, whereas the lower deck, physically rooted in the water, is strongly 'connected' with the underwater-world.»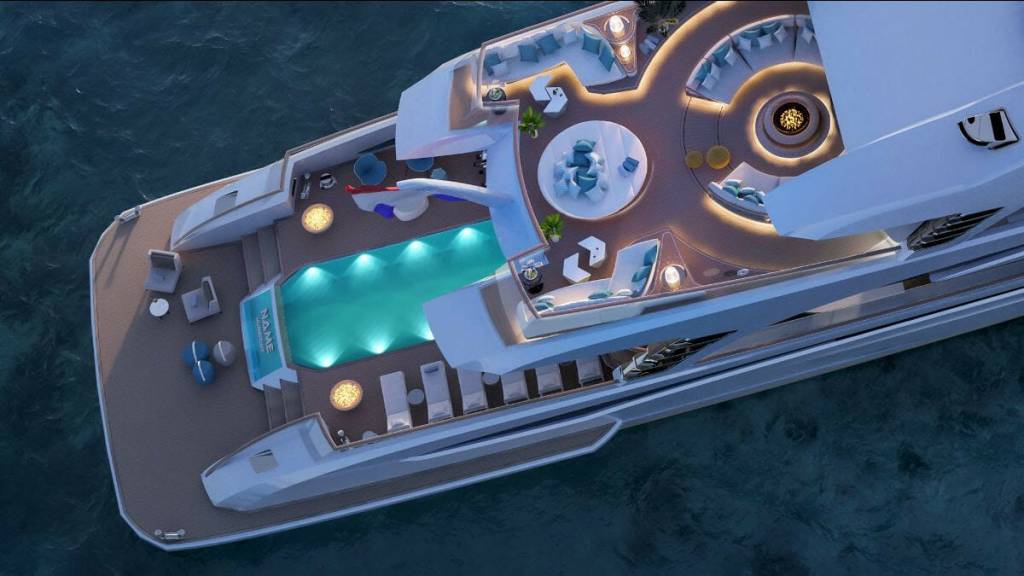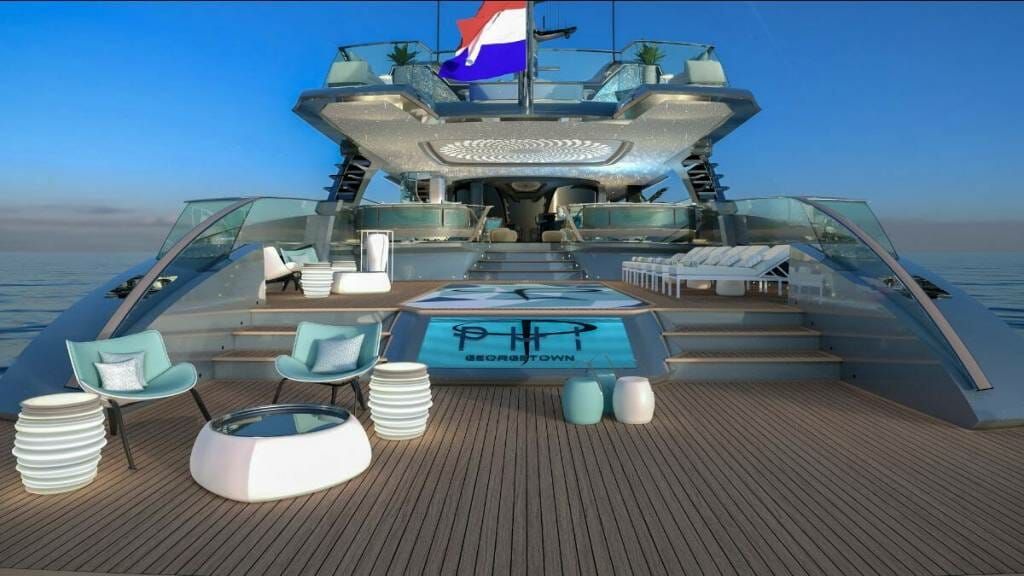 Complementing motoryacht PHI will be a 36m / 118ft shadow vessel, currently under construction in Asia. Carrying the same DNA as her bigger "beauty queen" sister, the shadow vessel is the hard working sibling.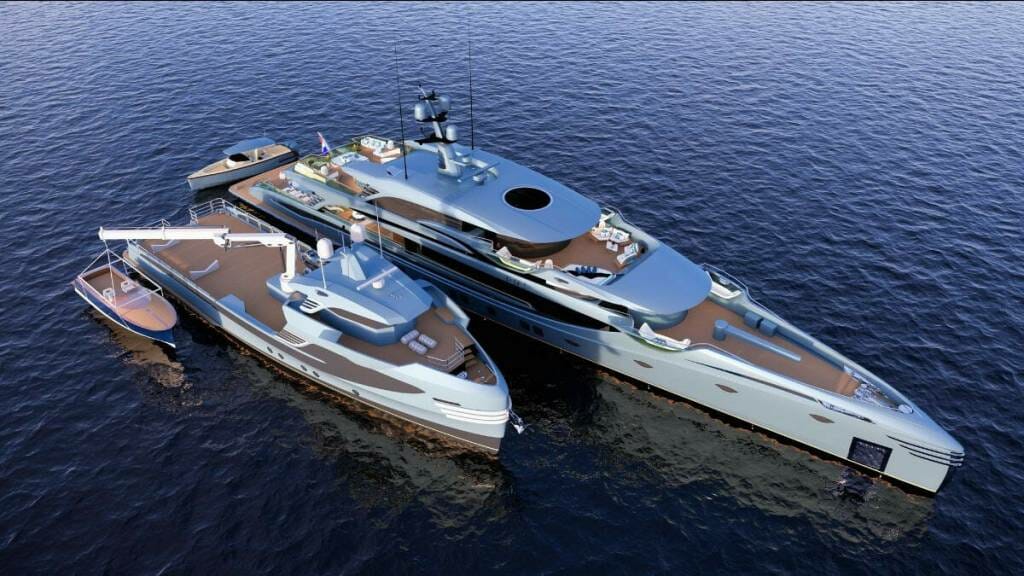 Ava Yachts Announces Construction Update On Nba Star's Superyacht
AvA Yachts is happy to announce a construction update on the progress of M/Y Infinity Nine, the 2nd of AvA's Kando series being built for Tony Parker, NBA Basketball Star. Construction is going on at full speed. The hull and superstructure are now complete with the final coating of the hull well underway. All major equipment has been delivered and installed and the interior fitout has begun in earnest. An extended swim platform at the stern, a full beam master with floor to ceiling windows and a gym on the upper deck, and some radical interior design styling touches are features which will make this yacht a standout launch of 2021. Delivery of M/Y Infinity Nine has now been scheduled for the end of March 2021. Mr Parker has made several visits to the yard this year with his build advisory team. He and his team are happy with progress and are excited and looking forward to the delivery of M/Y Infinity Nine.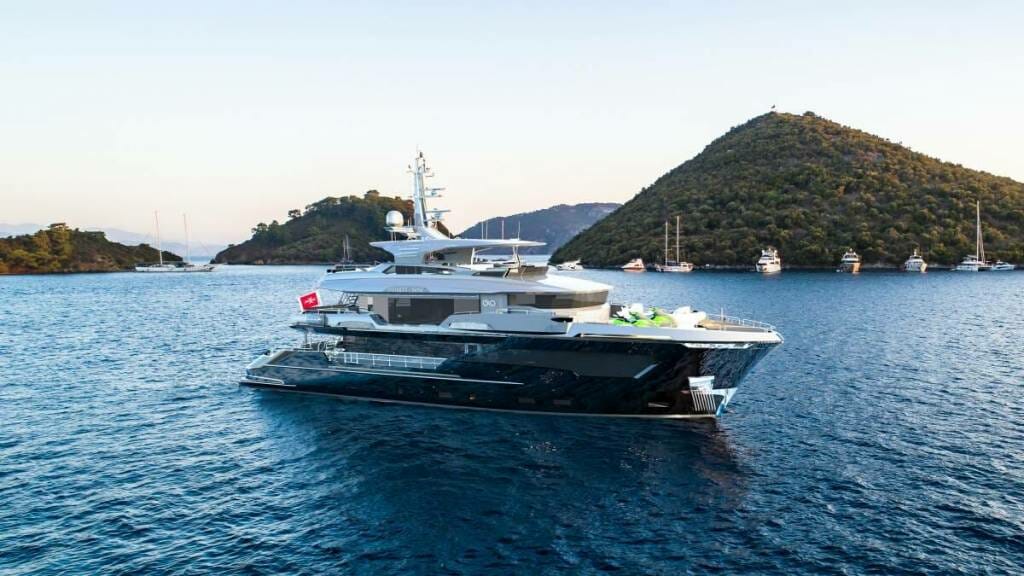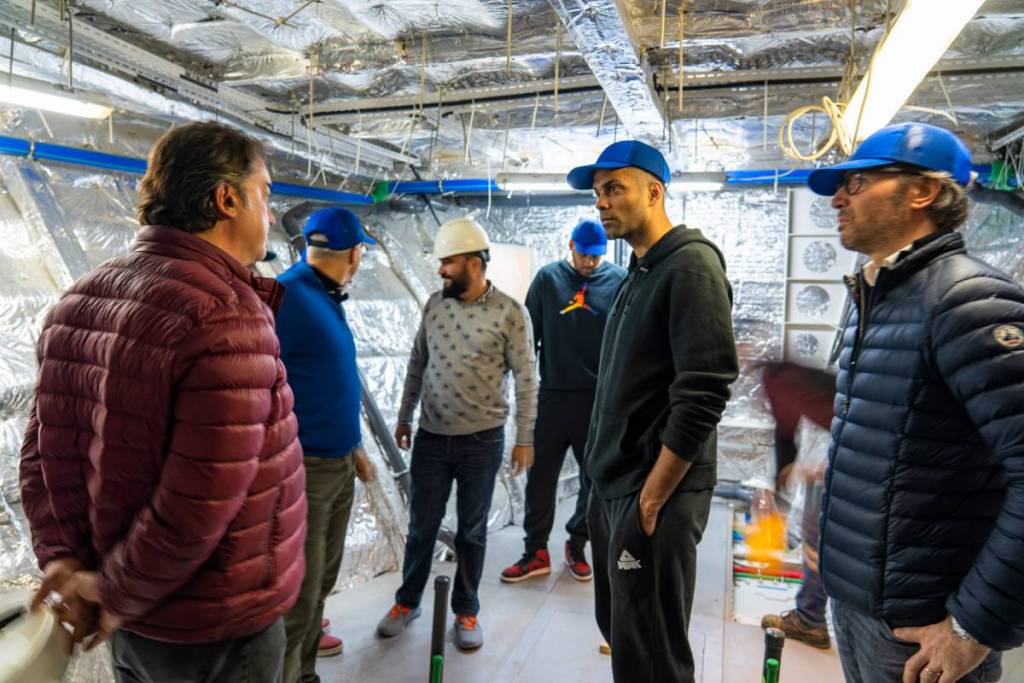 M/Y Infinity Nine by Ava Yachts
M/Y Infinity Nine is hull#2 of Kando110 Series Explorer Yachts designed, styled, and engineered by AvA Yachts' in-house team. M/Y Infinity Nine, the Kando110 Series Explorer Yacht is a 35 metre superyacht built by AvA Yachts at their shipyard in the Antalya FreeZone. Constructed with a high-grade steel hull and aluminum superstructure, Kando110 is characterised by class-beating volume of 320GT and a range of 6500+ nautical miles. Featuring four decks with an accommodation layout offering five double guest cabins and a full beam, 29 sqm Owner's Master suite cabin with full-height windows located at the aft upper deck. The main deck lounge is a generous 45.4 sqm with a dining area boasting a full beam layout with large windows. Both main deck lounge and master suite are provided with flat, polished stainless steel framed automatic sliding doors. Her external areas are designed for outdoor relaxation and fun with plenty of deck areas on offer. M/Y Infinity Nine offers a jacuzzi on her enormous partially-covered flybridge and wide exterior seating / sunbathing areas throughout all decks.