Latest news
HelloMonaco recommends: Top business events
The Principality offers the most unique international forum and business centre on the French Riviera. Monaco is always hosting world-class events, whose sponsors and participants flock from all over to attend global conventions and business conferences. Whether premier showcases of breakthrough technologies or medical advancements, environmental summits, international sports forums, or a gathering of philanthropists and magnates, Monaco is the best venue for influencing world markets. HelloMonaco has gathered a list of the top business events taking place in the Principality in the coming months.
The 16th Aesthetic & Anti-aging Medicine World Congress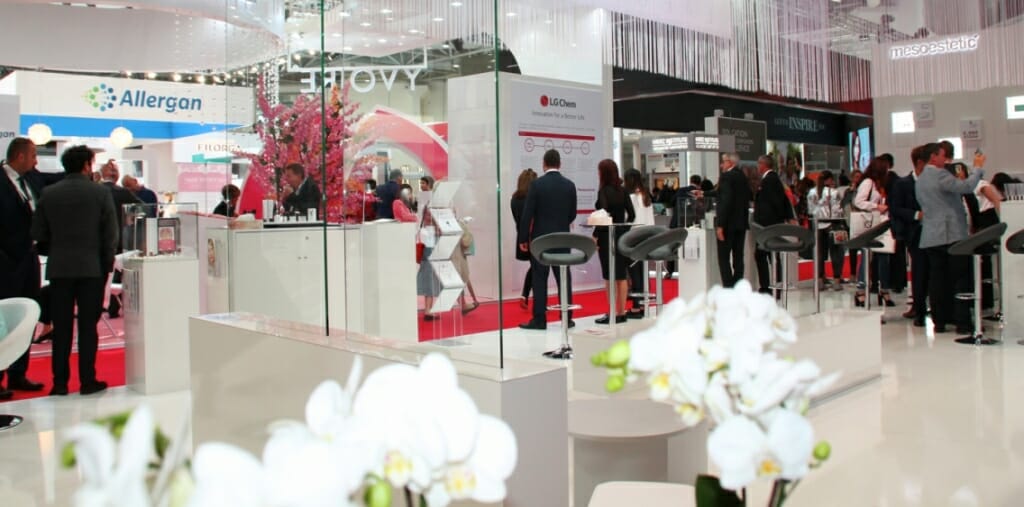 4–7 April
Grimaldi Forum
10, Avenue Princesse Grace, Monaco
www.amwccongress2018.org
Every year, this highly awaited event attracts well over 10,000 participants from more than 120 countries. Over 300 leading international companies, showcasing in the five-story exhibition area, will be there to reveal their latest products, technologies and services. Under the High Patronage of H.S.H. Prince Albert II of Monaco, the conference will provide the ideal forum to stimulate ideas, educate, share expertise, initiate intense discussions and extend networking opportunities. Many distinguished physicians, medical experts and scientists have joined the faculty and will take part in this congress. AMWC 2018 will give a special recognition to Taiwan for its contribution to the advancement of global anti-aging medicine. Patient Safety, which is the number one priority, will be the main theme of the 2018 conference.
EVER Monaco
10–12 April
Grimaldi Forum
10, Avenue Princesse Grace, Monaco
www.ever-monaco.com
EVER Monaco is helping to build a better environment for future generations. event features scientific lectures, roundtable discussions and international meetings on ecological vehicles and renewable energy. Since his accession, His Serene Highness Prince Albert II of Monaco has spurred the Principality into a sustainable development policy, in particular in relation to «clean» mobility. The goal of this event is to increase awareness about the development of renewable energy and improved energy efficiency. The scientific lectures will bring together researchers, academics and industrialists to discuss these various topics.
TOP MARQUES MONACO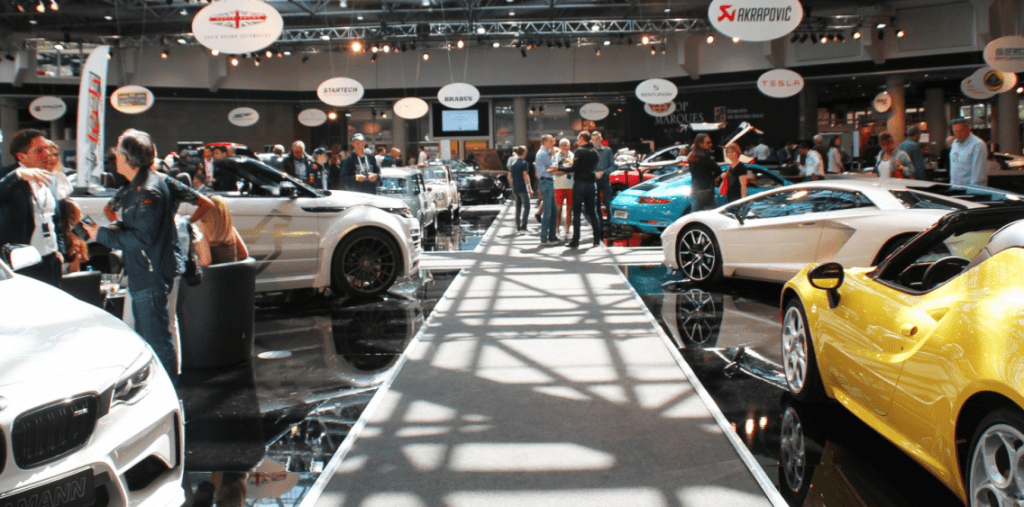 19–22 April
Grimaldi Forum
10, Avenue Princesse Grace, Monaco
www.topmarquesmonaco.com
Top Marques Monaco is the world's greatest supercar show on earth. Cutting-edge technology, top performance, sophisticated styling, and even a concern for the environment make Top Marques Monaco a truly remarkable window onto the supercar industry and the world of luxury. It is predominantly a supercar show but it also showcases other luxury items such as elegant watches, state-of-the-art super boats and bespoke jewellery. Top Marques Monaco is the fourth largest annual event to be held in the Principality after the Monaco Grand Prix, Rolex Monte-Carlo Masters and The Monaco Yacht Show. This year, they are going full-throttle for their 15th anniversary edition, featuring brand new supercars, rare classics and a million-dollar motorbike. Top Marques Monaco coincides with the Rolex Monte-Carlo Masters tennis tournament, which attracts thousands of high net-worth individuals to the Principality.
RM Sotheby's Monaco Auction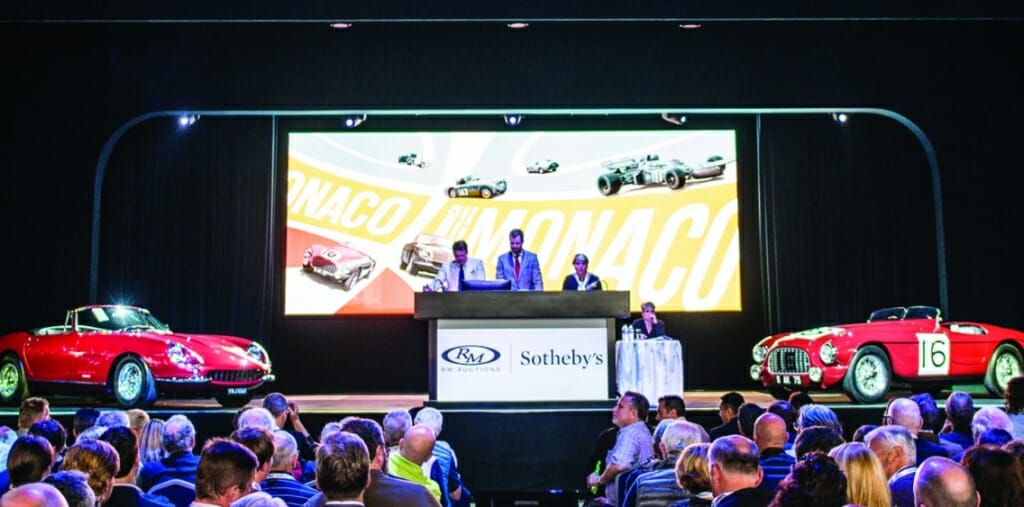 12 May
Grimaldi Forum
10, Avenue Princesse Grace, Monaco
www.rmsothebys.com
Offering the perfect blend of class, glitz, hedonism, and top-rank motorsport, Monaco provides the perfect backdrop for RM Sotheby's biennial Monaco auction. As market leaders in the collector car industry, RM Sotheby's exhaustively researches, markets, and presents exceptional vehicles to the public. The event will attract the top car collectors and enthusiasts from around the globe into one room to battle it out for the winning bid. The auction coincides with the legendary Historic Grand Prix of Monaco, making for a weekend ripe with automotive excitement. Last year's auction was highlighted by the sale of a 1951 Ferrari 340 America Touring Barchetta, which achieved an astounding €7.280.000. This year's lots will include a 1934 Lancia Augusta Coupé , a 1978 Ferrari 308 GTS, a 2010 Alfa Romeo 8 C Spider, and a 2018 Lamborghini Huracán, whose proceeds will be donated to the Vatican for charity.
AEGPL Congress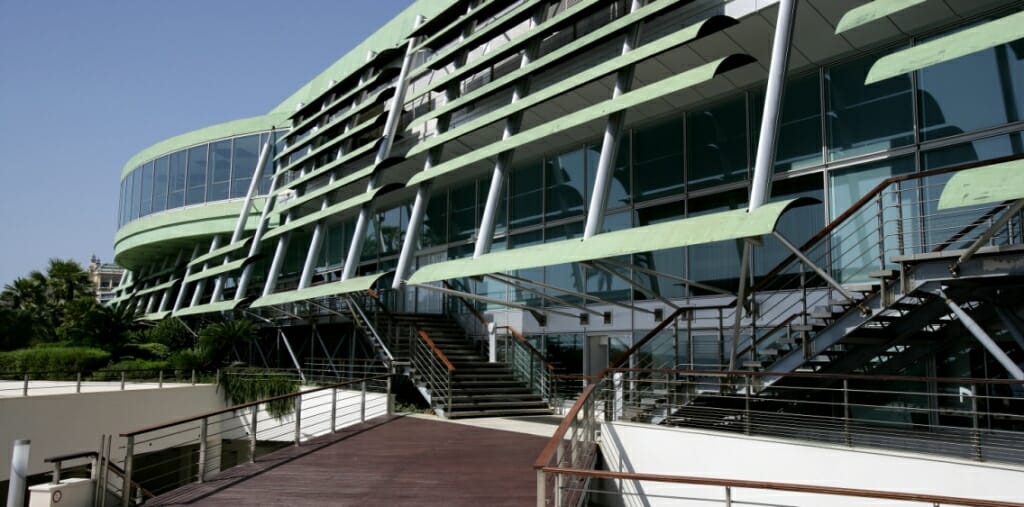 31 May – 1 June
Grimaldi Forum
10, Avenue Princesse Grace, Monaco
www.aegpl2018.com
For 50 years, AEGPL has been the voice of the European Liquefied Petroleum Gas (LPG) industry, developing relationships with decision makers and promoting LPG in all its multiple uses in Europe. The AEGPL Congress is the annual meeting point for all members of the LPG industry and is Europe's biggest LPG conference and exhibition. The Congress provides a forum to meet top industry professionals, buyers and suppliers and have the chance to make great deals and contacts. Founded in 1968, the European LPG Association is celebrating its 50th Anniversary with a special Congress, as the Monaco venue is a place of unparalleled attraction and glamour.
e-Health World

31 May – 1 June
The Fairmont Monte-Carlo
12, Avenue des Spélugues, Monte-Carlo
www.e-healthworld.com
e-Health World is one of the few, if not the only convention on e-health organized by health professionals. It is the meeting place that allows healthcare professionals to understand and share information and communication technologies (ICT) issues in their practices, to learn about emerging technologies and to interact with ICT players. To progress in the care of patients, all trades that will help better diagnosis, treatment, prevention, and care must work collaboratively and in consultation. e-Health World chairs numerous panels on topics ranging from telemedicine, to robotics, to even incorporating blockchain technology for the storage of records. Attendees span the entire health sector, from doctors and nurses, to pharmacists and pharmaceutical companies, to insurance companies and regulators.
Gyn Monaco 2018
31 May – 2 June
Fairmont Monte-Carlo
12, Avenue des Spélugues, Monte-Carlo
www.gyn-monaco.com
The Gyn Monaco, International Congress of Gynecology and Obstetrics, allows scientists and health professionals to meet each other in the Principality every year to discuss current topics in their field of specialization. In addition to gynecology and obstetrics, the congress is also dedicated to oncology, surgery, colonoscopy, ultrasound, endocrinology, imaging, infertility, nutrition & women's health, pediatrics and sexology. Gyn Monaco 2018 coincides with the e-Health World conference and will be chaired by Israël Nisand, Professor of Obstetrics and Gynecology, President of the National College of French Gynecologists and Obstetricians, President of the European Forum of Bioethics of Strasbourg and Professor of Universities, teaching human sciences at the Faculty of Medicine of Strasbourg.
BS Congress

3 June
Grimaldi Forum
10, Avenue Princesse Grace, Monaco
www.bscongress.fr
The BS Congress is a unique trade fair experience with exclusive meetings between key players and decision makers in the hairdressing and aesthetics sector. In its first edition, the BS Congress will be an intensive day of face-to-face meetings with some fifty companies of interest to creators and entrepreneurs, bringing together representatives from financing, design, suppliers, insurers and even cash register software. Hairdressers in the installation or development phase are encouraged to attend. The meeting, which will start with a common breakfast, will continue with a business course, punctuated by artistic interludes and conferences, and is expected to bring together more than 1,000 guests.
DataCloud Europe
12–14 June
Grimaldi Forum
10, Avenue Princesse Grace, Monaco
www.datacloudcongress.com
DataCloud Europe is the premier congress and awards venue for investing, powering, connecting, building and deploying datacenter, cloud and Edge. Now in its 15th year, DataCloud Europe has become a recognised beacon of high quality content offering thought leadership across the critical IT infrastructure markets and has performed a seminal role as the international networking and deal making opportunity for old and new contacts alike. With a powerful 3-day agenda including the Enterprise Cloud Forum and two days of deep content, the annual event attracts investors, financiers, business leaders and their enterprise customers. The stunning backdrop of Monte-Carlo is ideal to do deals that will influence outcomes for the next 12 months and beyond. The Annual Awards ceremony will be on 12 June at Le Sporting Club, raising the bar once again for all nominees showing demonstrable excellence in the industry.