Latest news
Wet-Dry Track, a Ferrari Blunder and Brilliant Red Bull Deny Leclerc His Home GP Win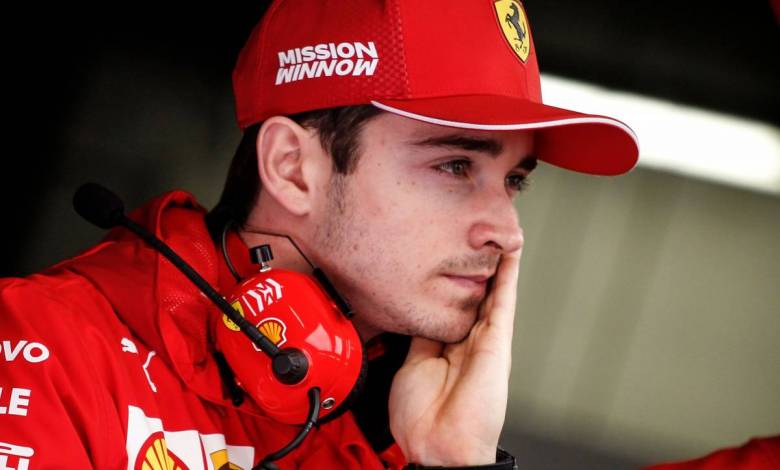 A dramatic turn of events in the Monaco Grand Prix literally washed away the advantage that Charles Leclerc had so brilliantly engineered in qualifying. 
Drama and chaos reigned in qualifying too as a crash dictated the end of the session. But the Ferrari ace, preeminent throughout qualifying, ended 0.225 seconds clear of team-mate Carlos Sainz.
Leclerc was on an even faster qualifying lap at the finish before Red Bull's Sergio Perez crashed at Portier, with Sainz then unavoidably colliding into him and the session was stopped. Perez would however take the third starting position ahead of team-mate Max Verstappen, Leclerc's title rival, who was relegated to fourth place on the grid. 
Super-fast and on pole. What could stop Leclerc from winning his home Grand Prix. To start with a heavy rainstorm which delayed the race for over an hour. 
Wet conditions followed by the track drying slowly changes the dynamic of a Grand Prix completely. The race becomes a game of when to change tyres to take advantage of the wet or dry track and outguessing and out-manoeuvring your competition in the process. It's a game that Red Bull played brilliantly completely out-classing Ferrari with their tactics. And Ferrari sadly for Charles Leclerc blundering. 
Fiasco in Ferrari Pits
The race had finally started behind the safety car for two laps, with all cars forced to be on 'extreme' wet tyres.
After 15 laps Leclerc was over 5 seconds clear of Sainz and the rest of the pack when on lap 16 Perez' team judged the track was drying fast enough to pit for intermediate tyres. Sainz stayed out on the wets and planned to switch straight to dry-weather slicks.
Two laps after Perez pitted, Leclerc and Verstappen also stopped for inters, but all credit to Perez's pace, Leclerc emerged from the pits, his lead lost to the Mexican , though still ahead of Verstappen.
Three laps later Leclerc was in again, as Ferrari made a terrible call and pitted BOTH cars at the same time for slick tyres for the now dry track. They brought Sainz in from the lead and stacked Leclerc behind him. 
That ended up pulling the rug under Leclerc and losing time. Ferrari had reportedly tried to change its mind and told LeClerc to stay out instead, but it was too late with the driver already in the pit lane. A cruel turn of fate. 
Perez now had a comfortable advantage when Sainz and Leclerc re-emerged. A lap later, Red Bull brought Verstappen in for his hard tyres which enabled the world champion to leap-frog ahead of Leclerc who also had had a glitch with his tyre temperatures. 
Ferrari Lose their Qualifying Advantage 
It should have been a one two for Ferrari. Instead Red Bull's Sergio Perez took the chequered flag to keep his own world championship hopes alive as he is now breathing hard down Charles' neck, only 6 points behind in the World Championship. 
Perez drove immaculately to claim first place and the 25 all-important points. Ferrari's Carlos Sainz finished second ahead of current world champion Max Verstappen in P3, as pole-sitter Charles Leclerc finished his terribly disappointing afternoon to finish fourth. It could be argued that Leclerc lost three places due to the pits fiasco. Having said that Perez drove brilliantly. 
As a result of all the drama Verstappen extended his championship lead to nine points over the disappointed Monegasque favourite who will have to wait for another year to win his home Grand Prix.