Princely news
AS Monaco Performance Centre inaugurated by Prince Albert II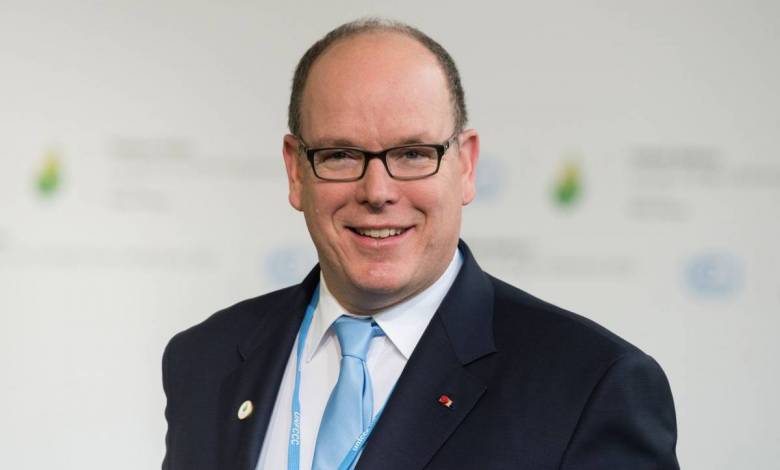 AS Monaco opened their new, state-of-the-art facility, which combines performance and well-being. On 5 September, Prince Albert II inaugurated the new centre in the presence of a large number of officials and former ASM stars like Claude Puel, Jean-Luc Ettori and Didier Deschamps. Initiated in 2013 by Dmitri Rybolovlev, the owner of ASM, the 55-million-euro project officially began in December 2018.
The seven-storey building boasts a 38-seat cloakroom, a fitness room with work-out machines, medical and balneotherapy areas, cafeteria, auditorium, car park, administrative offices and a special place to rest: a room with five "Dream Boxes". These capsules help players rest and recuperate in optimal conditions. Outside, there are three football pitches, including one approved for competitions organized by the French Football Federation and UEFA and a grandstand with nearly 300 seats.
Back-to-School for Prince Jacques and Princess Gabriella
It's back-to-school time for many children, including Prince Jacques and Princess Gabriella, who headed to their first day of grade two at the François d'Assise-Nicolas Barré private school. The twins were accompanied by Prince Albert II and Princess Charlene, who joined the other parents gathered in the schoolyard for the first roll call of the year. "Gabriella Grimaldi" and "Jacques Grimaldi" were called without their princely titles by their teacher, before the duo joined their classmates and headed into their classroom.
For Hereditary Prince Jacques and Princess Gabriella, this return to school marks a big turning point. Last year, when the COVID-19 pandemic caused several health restrictions, the princely couple chose to transform Prince's Palace nursery into a classroom for the twins and four other students.
Prince Albert II makes emotional trip to inaugurate Rainier III Museum
Prince Albert II travelled to Lucciana to inaugurate the Rainier III archeology museum and unveil a new Grimaldi Historic Site plaque on 6 September. Surrounded by Corsican governmental authorities and bishops, the Prince made an emotional speech about his father, describing vivid memories of 9 June 2003, when Prince Albert II travelled from the Principality with his father, Bishop Barsi and 200 pilgrims to commemorate the 17th centenary of the martyrdom of Saint Devota in the Cathedral of Canonica. 
The new Rainier III Museum was designed around the archaeological site of Mariana, where Monaco's patron Saint Devota was born and aims to protect the heritage of the 2000-year-old ancient city.
In 2009, Lucciana was twinned with Monaco. After unveiling the Grimaldi Site sign, the Prince confirmed that Lucciana will be one of the communities invited to the 4th meeting of Grimaldi Historic Sites, which will take place on 10 and 11 June 2023 on the Place du Palais.

Princely Couple attends prayer service for Queen Elizabeth II
Prince Albert II and Princess Charlene attended a prayer service at St. Paul's Anglican Church in Monaco for Queen Elizabeth II. The Princely couple were accompanied by Menna Rawlings, the British Ambassador to France and Monaco. Afterwards, Prince Albert signed a book of condolences. Queen Elizabeth II died on 8 September 2022 at the age of 96. She had been Queen for 70 years and 214 days, the longest of any British monarch.
Princess Caroline and Grand Duchess Maria Teresa attend UNESCO Meeting
Princess Caroline, Grand Duchess Maria Teresa of Luxembourg and Sheikha Moza bint Nasser attended the "Act Now to Protect Education from Attack" meeting at the UNESCO headquarters in Paris. The meeting was held on 9 September, the International Day to Protect Education From Attack.
Grand Duchess Maria Teresa of Luxembourg, who has been a UNESCO Goodwill Ambassador for 25 years, opened the meeting by speaking about how armed conflict constitutes one of the most devastating barriers to education. In 2007, UNESCO commissioned a groundbreaking study entitled 'Education under Attack' to detail the incidence of attacks on schools, teachers and students and to draw attention to the need for concerted action to stop them.