Princely news
Prince Albert II shows his support for Paris 2024 Olympics and other news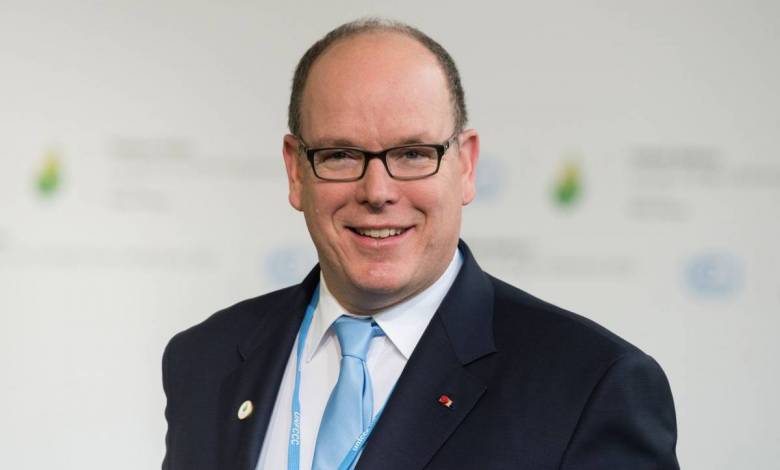 Prince Albert II shows his support for Paris 2024 Olympics
Prince Albert II wrote a guest article for the International Olympic Committee, showing his support for the environmental efforts of the Paris 2024 Olympics. The article, published on 31 July 2023 is titled 'Paris 2024: raising the bar for more sustainable sporting events'.
According to the Prince's article, the Paris 2024 Organizing Committee plans to reduce carbon emissions by 50% compared to London 2012 and Rio 2016. This target reflects both the IOC's Olympic Agenda 2020+5 and the Paris Agreement on Climate Change, signed be world governments in 2015.
"Paris 2024 is also setting new sustainability standards for major sporting events by encouraging energy conservation, innovation and creativity. These will be Olympic Games of a new era. The Olympic and Paralympic Games will be powered by 100 per cent renewable energy – mainly clean electricity, but also biogas. All sites will be connected to the grid by network operator Enedis and supplied by EDF with renewable electricity sourced from wind and solar farms. Avoiding the use of diesel generators has made it possible to reduce the equivalent of 13,000 tonnes of carbon emissions. These solutions will remain in place after the Games, allowing other events, in sport and beyond, to reduce their emissions too," states the Prince's article.
Prince Albert II has been a member of the International Olympic Committee since 1985 and chairman of the Sustainability and Legacy Commission since 2015.
The article can be read in full here.
Prince Albert II attends "Billionaire" Cabaret at the Salle des Etoiles
The first "Billionaire" evening took place in the presence of Prince Albert II at the Sporting on 7 August, kicking off another festive summer month in Monaco. Stéphane Valeri, Deputy Chairman of the Société des Bains de Mer, as well as Flavio Briatore, founder of the event were also present. 19 dinner-shows showcasing 25 international artists are on the agenda, each focussing on different themes, including Crazy Horse and Moulin Rouge. In the kitchen, chef Batuhan Piatti plans the menu for the 350 guests. The cabaret runs until 22 August with tickets starting at 250 euros.
Rallye des Gazelles:"Wonder Mums" donate to the Princess Charlene Foundation
During the 32nd Rallye des Gazelles, team "Wonder Mums" donned the Princess Charlene Foundation colours as they drove their way through the Moroccan desert. Alice Armengaud and Alexia Clémenti completed their adventure by presenting a check for €8,500 to Princess Charlene at the Prince's Palace on 19 July. The team ranked an admirable 117th out of 190 crews. The funds will support the "Swim for Safety" program, dedicated to training lifeguards in Sri Lanka.