Princely news
Prince Albert II visits Canada and other princely news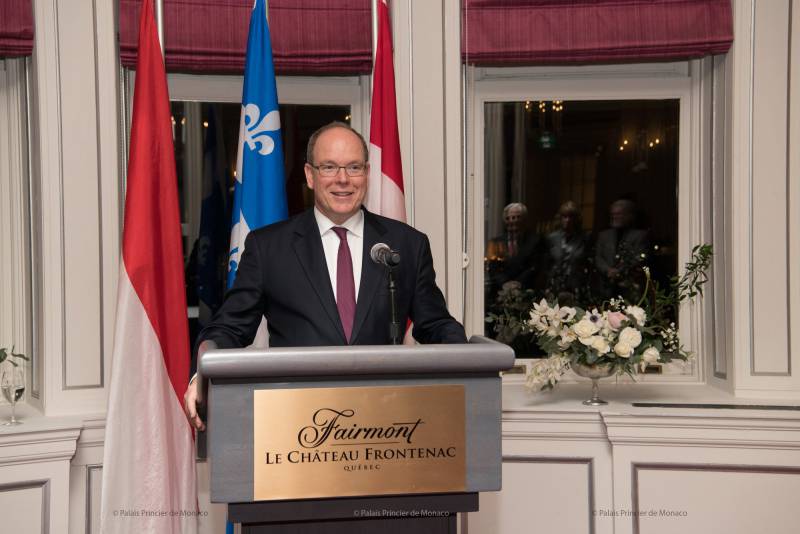 Prince Albert presents profits from Cabaret Médical
On 27 February, Prince Albert received Donatella Campioni, President of Monaco Aide et Présence (MAP) and Professor Nadir Saoudi, Head of the Cardiology Department at the Princess Grace Hospital Centre (CHPG) at the Prince's Palace.  The Prince presented them with a donation check for MAP from profits collected during the 6th edition of the Cabaret Médical, organized by P. Saoudi on 2 December at the Salle des Etoiles.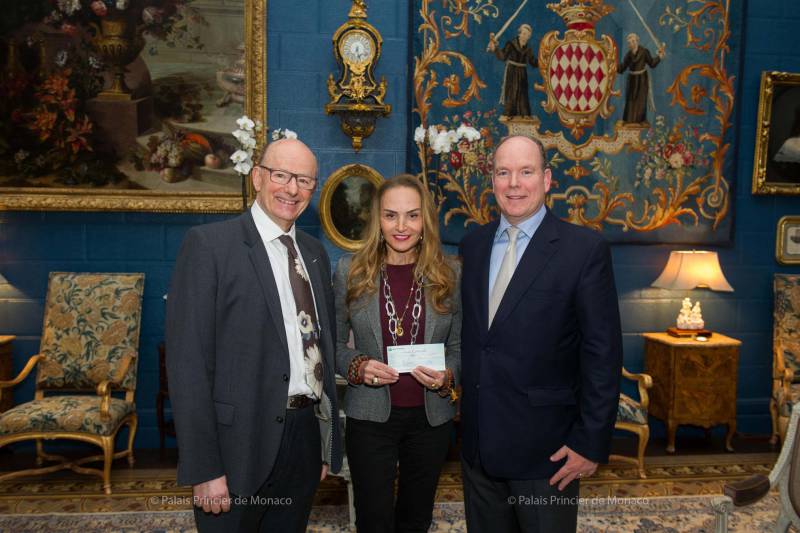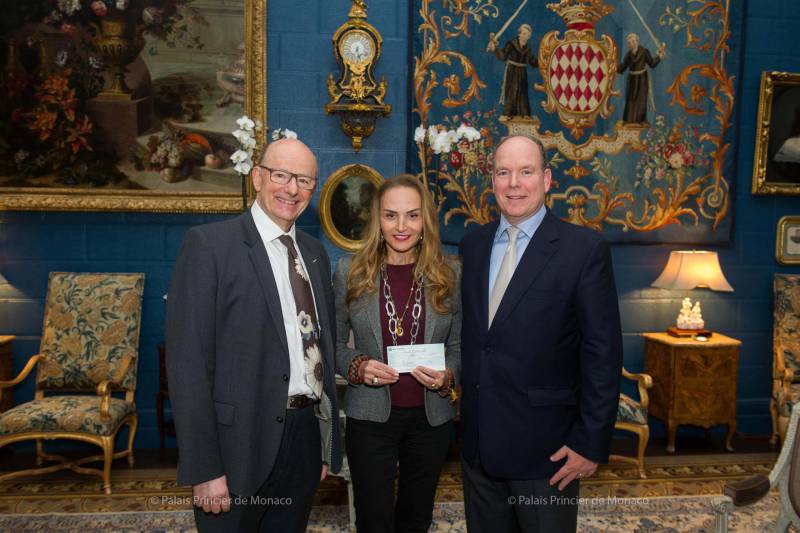 Founded in 2003 by P. Nadir Saoudi, the Cabaret Médical is a musical event in which doctors and members of the CHPG team up with professional musicians to sing and dance for the benefit of a charity. This last edition was marked by a special performance by HSH the Prince, who interpreted Christmas songs accompanied by the whole troupe. MAP is one of the oldest Monegasque associations, focusing on the health and education of people in need around the world.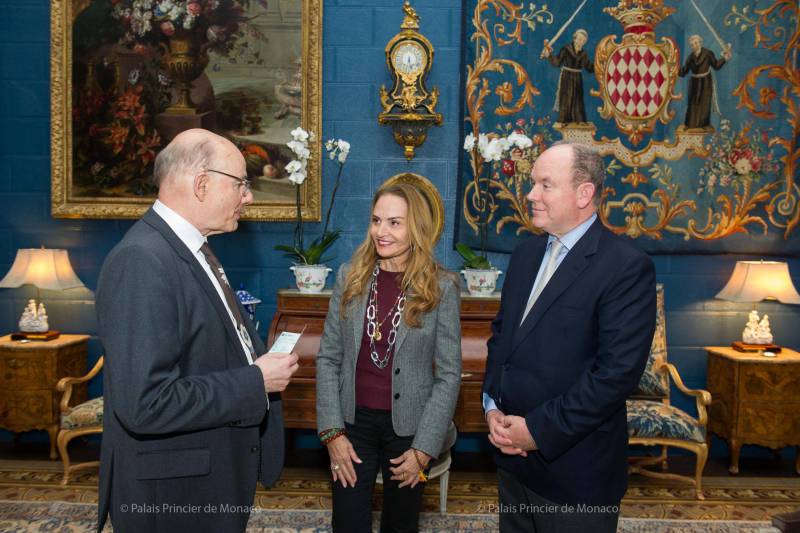 Prince Albert visits Canada
Prince Albert traveled to Canada to represent his Foundation (FPA2). He took the opportunity to visit an exhibition dedicated to Princess Grace located in the famous Château Frontenac hotel in Quebec City.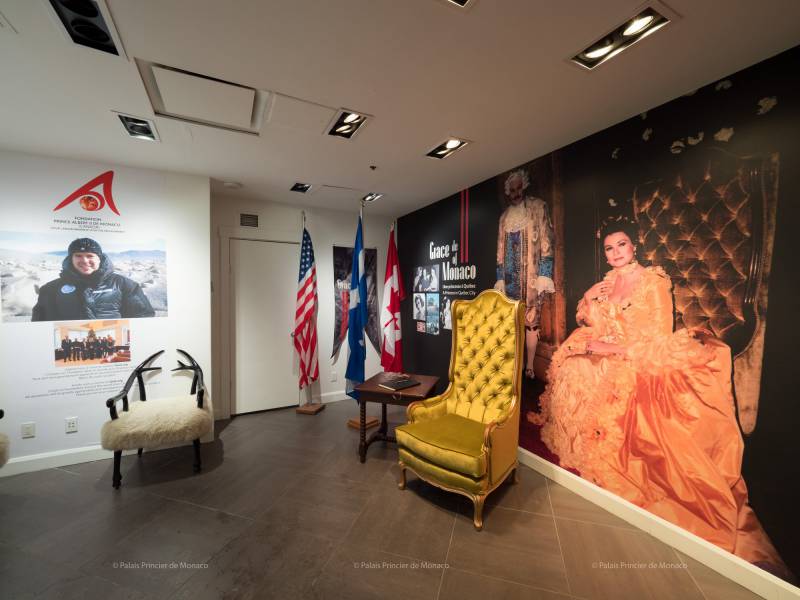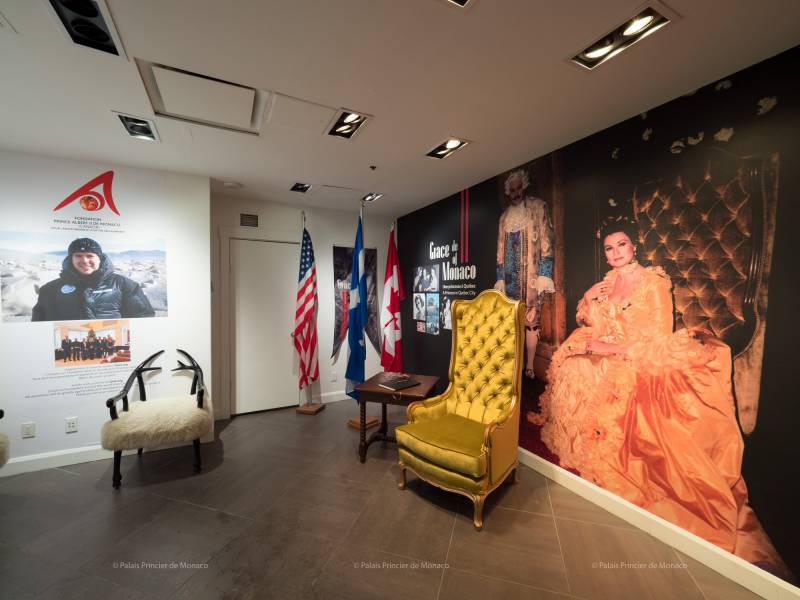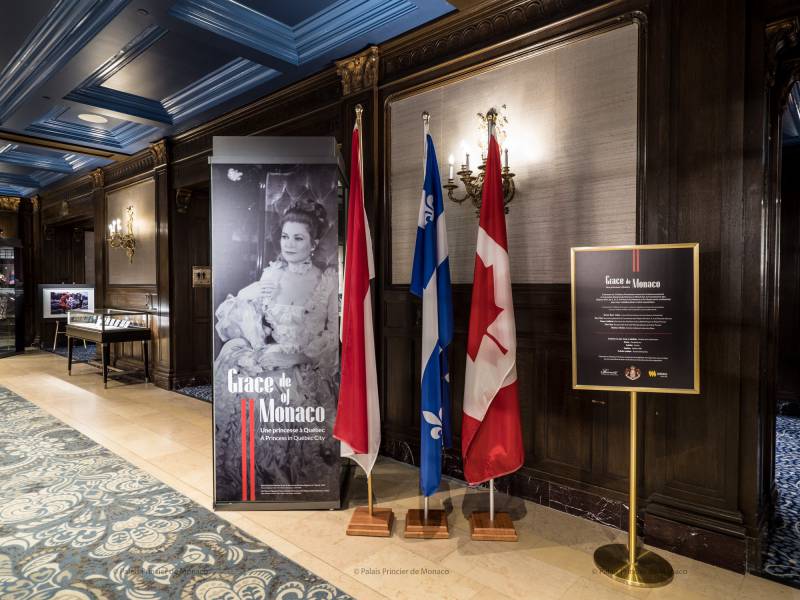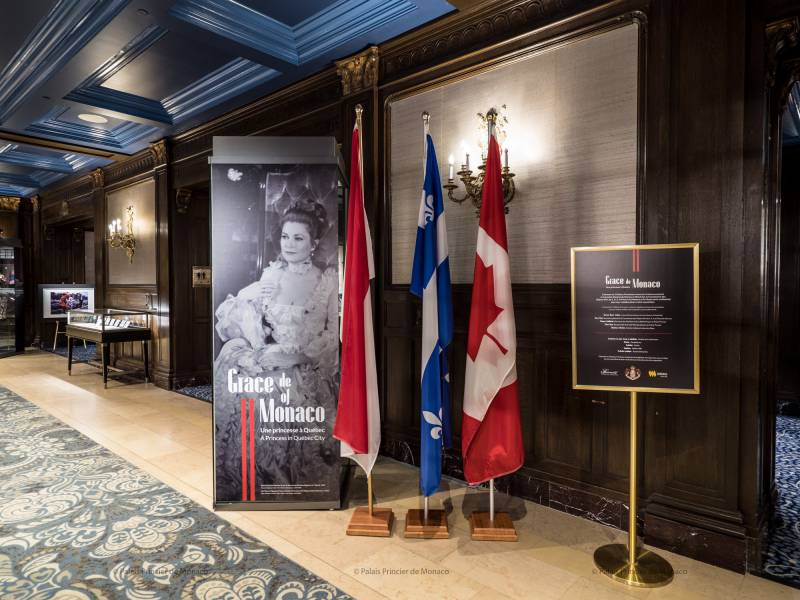 In February 1969, the Princess had participated in the Winter Carnaval de Quebec at the invitation of the Mayor of Quebec, Gilles Lamontagne, whose wife Mary was a childhood friend of Princess Grace. The unique exhibition brings together dresses, clothes, photos and memories of this exceptional visit.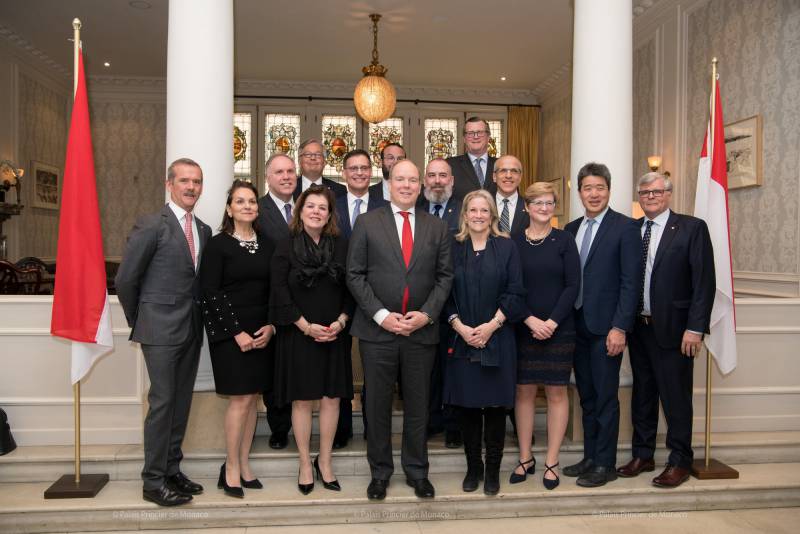 After visiting Quebec City on Tuesday 5 March, the Prince traveled to Montreal to meet with the administrators of the Canadian branch of his Foundation and participate in discussions on large cetaceans (The Beluga Project) before attending a fundraising luncheon.  In the afternoon, the Sovereign visited the campus of the Francophone University of Sherbrooke where he received a 'Honoris Causa' diploma from the hands of Pierre Cossette, Rector of the university. Mr. Cossette recalled in his tribute that, "The Prince has led two scientific expeditions in the polar environment to sensitize world opinion on the consequences of global warming and to give a voice to the scientific community."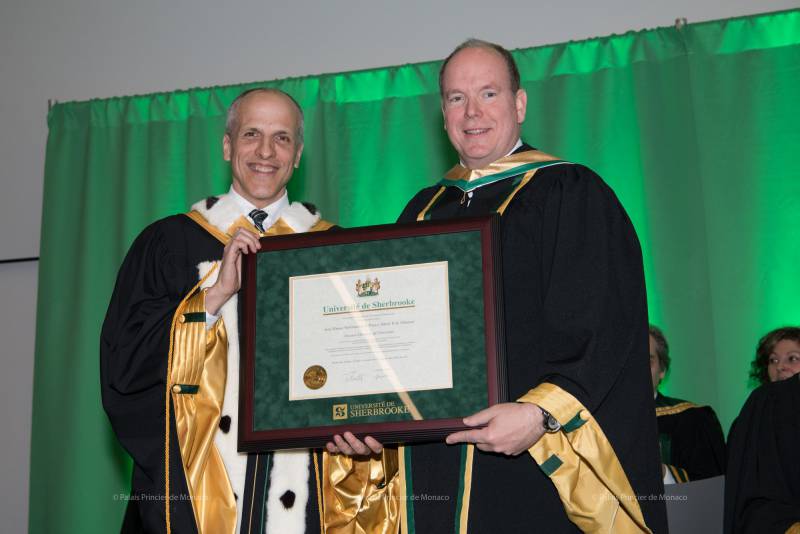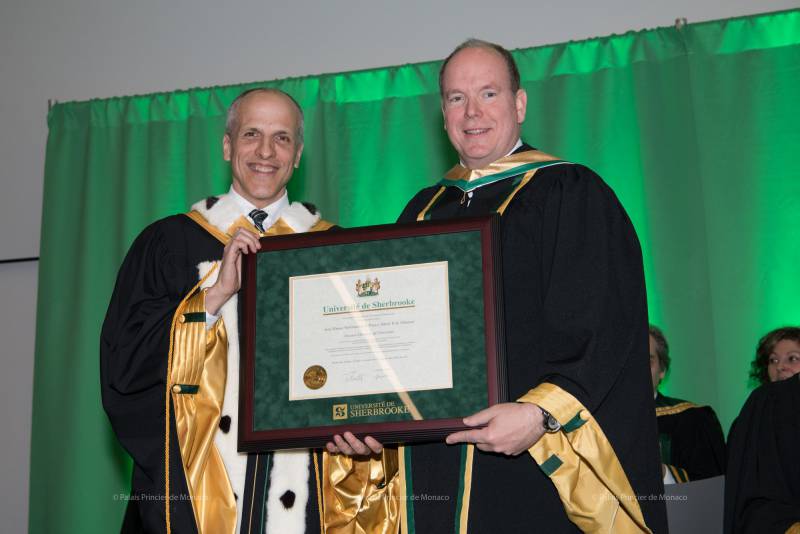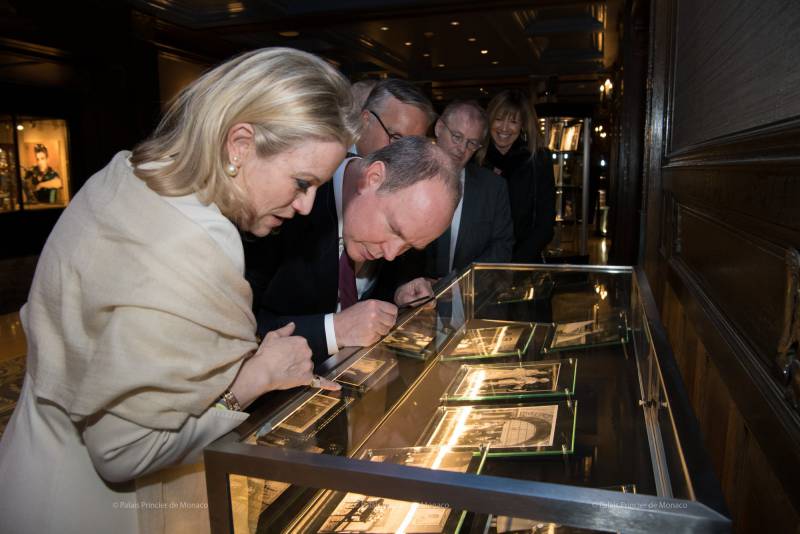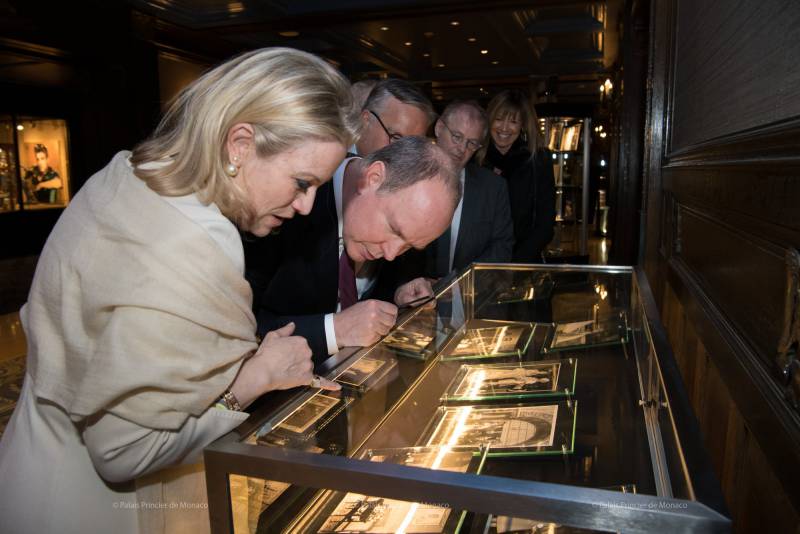 On Wednesday 6 March, Prince Albert flew to Dease Lake, in the province of British Columbia, to participate in the cold weather tests for the 'Antarctica', an electric vehicle developed by Monegasque manufacturer Venturi.
The Monegasque Sovereign created the Prince Albert 2 Foundation in 2006, which has supported more than 400 environmental projects to date. A Canadian branch of this foundation was born 10 years ago, headed by Diane Vachon.