Princely news
Princely family attended a basketball match and new fashion collection by Pauline Ducruet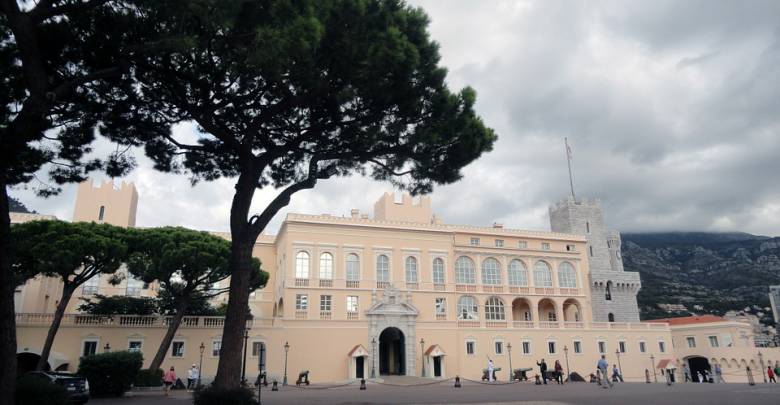 The young talent of Monaco shares photos with Prince Albert II and Princess Charlene
Stella Almondo shared the new photos of her together with T.S.H. Prince Albert II and Princess Charlene.
"What a huge honor it was for me to have played last month for their highnesses in Monaco's palace! I was even able to bring my piano which has been kindly signed by the Princess and Prince! Thank you Fondation Princesse Charlène for making dreams come true what an unforgettable night!!" – she said on her Instagram.
By the age of 16 Stella Almondo has already received a large number of music awards as well as the respect of professionals and love of the public. The young Monegasque pianist Stella Almondo, born in 2006, already has an impressive record of achievements: Winner of the "Flame" competition in Paris, "Simone Delbert-Février" in Nice, GCIP in St.-Tropez, Steinway & Sons in Cannes and Les Clés d'Or in Le Raincy and Monaco. In October 2018, she received a distinction prize at the International Young Chopin Competition in Martigny, Switzerland, presided over by the eminent Martha Argerich. In April 2022, Stella won the 1st Cum Laude Prize at the 20th International Scriabin Competition in Paris. Read more about her successes in HelloMonaco interview.
Prince Albert, Princess Charlene and Princess Gabriella attended a basketball match
On January 8, 2023, Prince Albert II, Princess Charlene and Princess Gabriella of Monaco, watched the LNB Pro A (Betclic Elite) Regular Season final match played between AS Monaco and Elan Bearnais Pau-Lacq-Orthez, known as simply Elan Bearnais, at Salle Gaston Medecin, (Salle Omnisports) in Monaco. AS Monaco Basket won the match by 83-77. (Source: www.newmyroyals.com)
Royals attended the funeral service of Max Margrave of Baden
King Philippe, Prince Albert, Princess Caroline, Pierre Casiraghi, Prince Ernst August, Princess Ekaterina, Prince Leopold, Princess Ursula, Prince George Frederick and Princess Sophie attended the funeral service of Max Margrave of Baden. Maximilian died at the Salem Castle on 29 December 2022 at the age of 89. He was the son of Prince Philip's elder sister Princess Theodora of Greece and Denmark.
Born in 1933 in Salem, Maximilian was the eldest of three children born to Princess Theodora of Greece, the second of Prince Philip's three older sisters. He got married to Archduchess Valerie of Austria in 1966 and fathered four children with her. Maximilian was heir presumptive to the throne of the Grand Duchy of Baden and the last Chancellor of the German Empire. The funeral service was intended for the family circle, friendly houses and representatives from politics, business and culture.
Maximilian of Baden was a German businessman and the head of House of Baden. Through his mother, Princess Theodora of Greece, the second sister of Prince Philip, Duke of Edinburgh, he was a first cousin of King Charles. He was first cousins with Princess Anne, Prince Andrew, and Prince Edward as well. (Source: www.newmyroyals.com)
Fashion collection by Pauline Ducruet
The niece of Prince Albert II of Monaco, Pauline Ducruet announced the release of a new fashion collection of her brand Alter. On her Instagram page she shared the date of the presentation of the new collection, that is January 18.
Pauline Ducruet's brand has opened the doors of its pop-up temporary shop in Printemps Haussmann from 7 November 2022 to 31 January 2023.
After graduating with a degree in Fashion Design in New York, doing a five-month internship at Vogue, followed by an internship at Louis Vuitton, she decided to create her own brand Alter, which focuses on «Fashion For People», as she explained in an exclusive interview for HelloMonaco. Making fashion for all kinds of people was one of her main goals. She underlines the idea of making clothing inclusive by creating unisex garments that can be worn by everyone.