Princely news
Princess Charlene and Prince Albert visited Fort Lauderdale and other news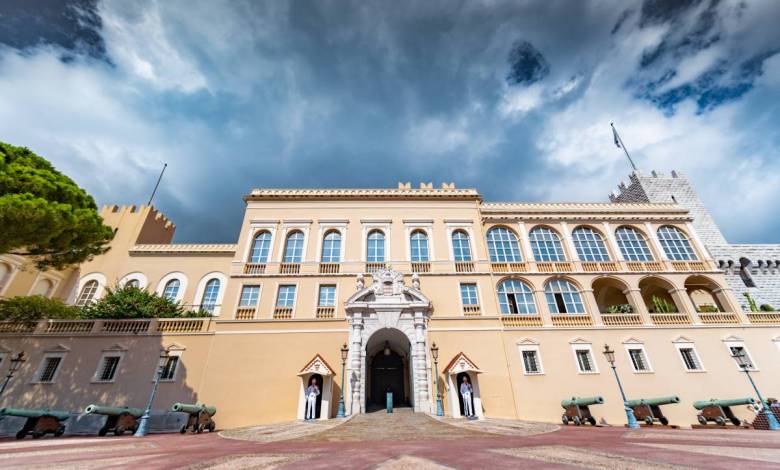 Prince Albert and Princess Charlene visited Fort Lauderdale in Florida on 29th of December ahead of the opening of the city's newly renovated Aquatic Centre, and announced plans for collaboration in the years to come.
Fort Lauderdale's Aquatic Center is one of the tallest dive towers in the world and state-of-the-art competition pools for both competitive and public use.
New Year's address by H.S.H. Prince Albert II and H.S.H. Princess Charlene
On December 31, Prince Albert II of Monaco delivered his annual New Year's Eve speech. The video was released on the official Facebook account of Prince's Palace of Monaco.  In his speech Prince Albert II spoke of its solidarity towards those who suffered in 2022. He also spoke of hope and excellent projects for 2023, reminding us of his commitments as Sovereign.
"Our children deserve us to imagine and shape a world of reconciliation and balance. A world that respects Nature too: rest assured of my commitment to preserving our planet, and in particular its marine and terrestrial biodiversity".
The video ended with an appearance by Princess Charlene, Princess Gabriella and Prince Jacques. In the video, Prince Albert II, Princess Charlene, Hereditary Prince Jacques and Princess Gabriella wished everyone a Happy New Year.
Prince Albert and Princess Charlene attended the funeral of Bernard Barsi
H.S.H. Prince Albert II and H.S.H. Princess Charlene arrived at the event to pay tribute to Bernard Barsi in the Cathedral of Monaco this morning. The couple were also joined by Princess Caroline of Hanover at the ceremony, who appeared sombre as she arrived. Bernard had a close tie to Charlene and Albert. He passed away last December 28th.
Archbishop of Monaco for nearly 20 years, from 2000 to 2020, Monsignor Barsi left his mark on the history of the Principality by officiating at major events: the death of Prince Rainier III, the accession of H.S.H. Prince Albert II, the Princely wedding and the christening of H.S.H. Crown Prince Jacques and Princess Gabriella.
The Principality has fond memories of a passionate man of faith, attached to the priesthood and to the values of the Gospel, who, thanks to his kindness and his ability to listen, was appreciated by everyone in the diocese.
HelloMonaco team expresses condolences on the occasion of death of Bernard Barsi.
Camille Gottlieb and her best way to start the year 
Camille Marie Kelly Gottlieb, daughter of Princess Stephanie of Monaco and Jean-Raymond Gottlieb, and granddaughter of Princess Grace Kelly and Prince Rainier III and the niece of Prince Albert II posted on her Instagram photo at the ski resort. She commented that according to her it is the best way to start the year. There are a few photos of her and her friends.
The third pregnancy of Charlotte Casiraghi is confirmed!
According to the French publication Voici Magazine, Charlotte Casiraghi is expecting her third child with her husband Dimitri Rassam. Charlotte is already a doting mother to her sons Raphael, 8, and Balthazar, 4.
Congratulations to Charlotte and Dimitri with the new chapter in their lives! We wish them all the best!!!