Sport
Abu Dhabi Grand Prix where Everything was at Stake for Monegasque Hero Charles Leclerc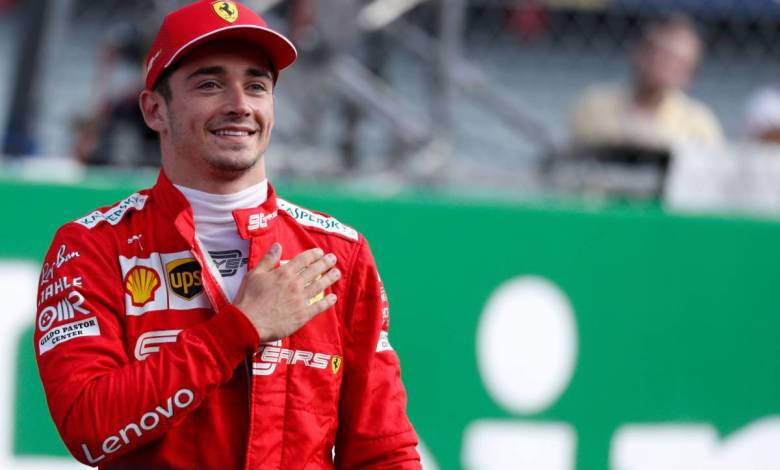 It's a nail biter for Charles Leclerc and Checo Perez. A sort of unique Grand Prix race all of its own took place between Ferrari and Red Bull for Vice Champion of the World. Verstappen and Red Bull will walk away with the World Championship and the Constructors Championship anyway. But that doesn't make it any less exciting with the World Vice Championship on the line – because Charles and Checo have come into this race both on 290 points. 
At the start of the race it's Verstappen on pole, a one two for Red Bull with Perez, then followed by Leclerc for Ferrari. Verstappen and Perez are both off to a good start and Charles Leclerc was unable to challenge the Mexican for second place early on in the race. Higher temperatures made tyre strategies very important. 
Over more than 50 laps there was going to be a complex duel between Leclerc and Perez. Their cars and racing skills would be tested to the limit but it would be the tyre strategies that in the end would make the difference….which was a little worrying because Ferrari has had its fair share of flawed strategies this season while Red Bull have been more consistent. In this last race could Ferrari turn the tables. 
The strategic game heated up at the end of the 15th lap with Sergio Pérez 6 seconds ahead but losing about a second a lap to Charles. So Checo pitted swapping his medium tires for hard ones. And by pitting he was now far behind Charles Leclerc when he came out again in 7th place. Charles waited six laps to do the same while Perez was putting in much faster lap times on his new tyres and catching up, sometimes by as much as 2 seconds a lap. 
But after lap 21 when Leclerc pitted it was he who would then come out on fresh tyres with an advantage of about half a second a lap and chase Perez who was lying second to Verstappen. 
Charles was only a little over a second from catching up to Perez when the Red Bull Racing driver made a second pit stop at the start of the 34th lap. 
Ferrari Decide Not to Pit 
But Ferrari and the Monegasque opted for a very different strategy from that of the Mexican. Ferrari and Leclerc decided to stay out on the track. They made the bet not to go through the pits again. It was a nail-biter to say the least. Lap after lap, Charles Leclerc's lead over Sergio Pérez shrank. At lap 40 of the 58 laps Charles was 13 seconds ahead of Checo but the Mexican was gaining 0.8 seconds a lap on him. At that rate he would pip Charles to the checkered flag. 
By lap 50 the Mexican is down to about 7 seconds behind the Monegasque still catching up fast at the same rate. But there are less than ten laps to go. 
At the 55th lap the Red Bull ace has halved the gap yet again … it's down to 3.5 seconds. 
But on the final 58th lap Charles Leclerc has kept his cool and skillfully kept over a second ahead. A perfect race by the Monegasque ace. The Mexican never made it past him, even after giving it his all, and Charles is crowned Vice Champion of the World, three points clear of Perez. Meanwhile Max Verstappen imposed himself brilliantly in Abu Dhabi and ended the season with his 15th victory in 22 races. 
Ferrari are double Vice Champions because the Scuderia also end the season in second place in the constructors' championship with 29 points ahead of the Silver Arrows. 
Lewis Hamilton, Mercedes' best hope had to retire at the end of the 55th lap let down by his gearbox…. a sad race and sad end of season for him.
Final Result Abu Dhabi GP
1: Max Verstappen – Red Bull
2: Charles Leclerc – Ferrari 
3: Sergio Perez – Red Bull
Final Result World Drivers Championship
1: Max Verstappen – Red Bull
2: Charles Leclerc -Ferrari – World Vice Champion
3: Sergio Pérez – Red Bull
4: George Russell – Mercedes 
5: Carlos Sainz – Ferrari 
6: Lewis Hamilton – Mercedes