Sport
BEKING Monaco crowned the two-wheel fans with a wondrous celebration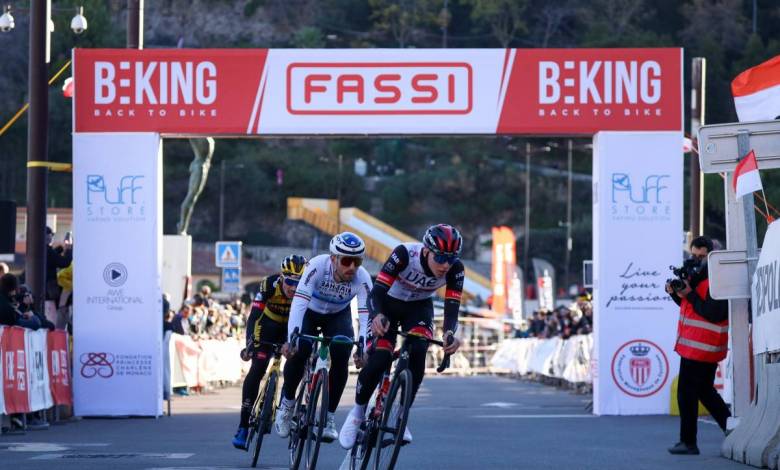 Imagine turning urban space into a great cycling marathon where everyone can ride a bike as the protagonist alongside the greatest cyclists ever. Then stop your imagination and look at what has just happened in Monaco. BEKING Monaco, at its 1st edition, has converted the Principality into a great riding circuit to experience pure adrenaline on two wheels for the whole day of Sunday the 28th November 2021. An intriguing challenge for everyone, adults and children, by the bright idea of Matteo Trentin, award-winning cyclist, in cooperation with AWE International Group and Live Your Passion.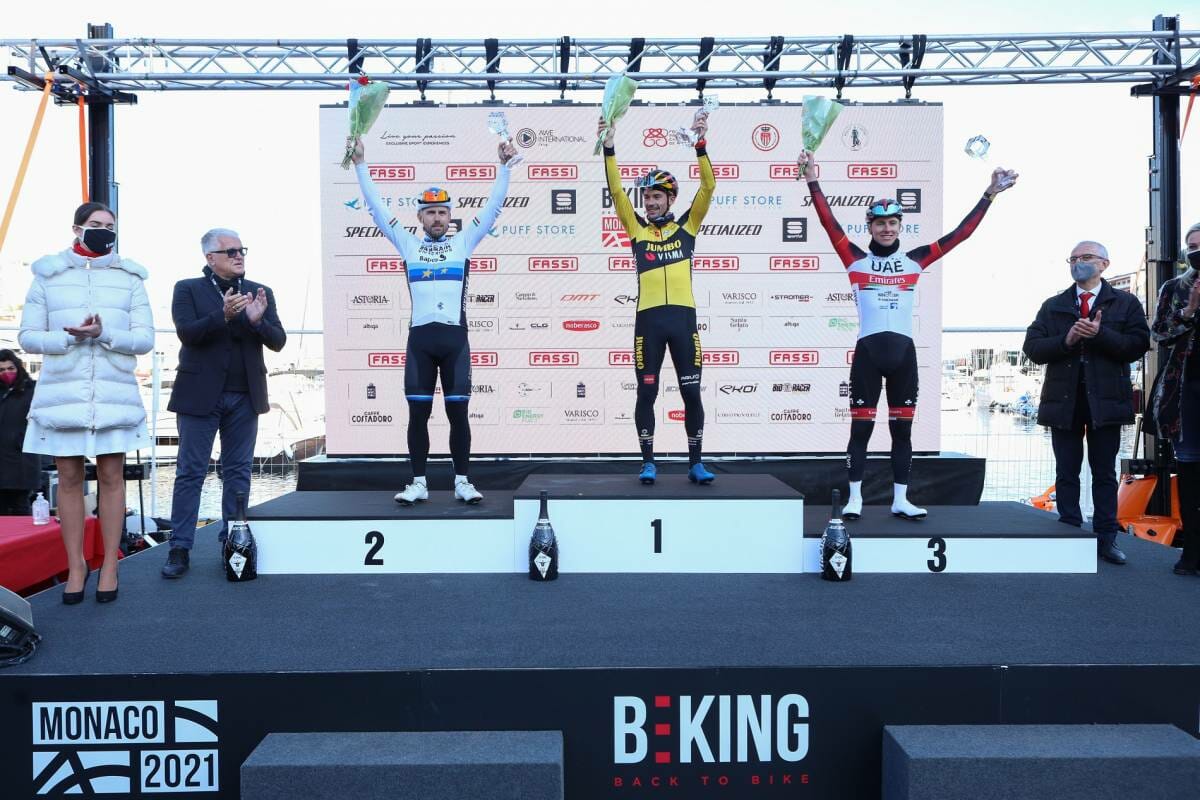 The mission has been largely achieved: making Monaco the international ambassador hub of sporty cycling for around 24 hours. But Monaco's BEKING has gone far beyond this, being a privileged stage for professional athletes of international fame and the playground to convey fun and safe riding rules to the champions of tomorrow. The hospitality village and a conference session were meant to promote the soft mobility philosophy, a key piece of the sustainability puzzle.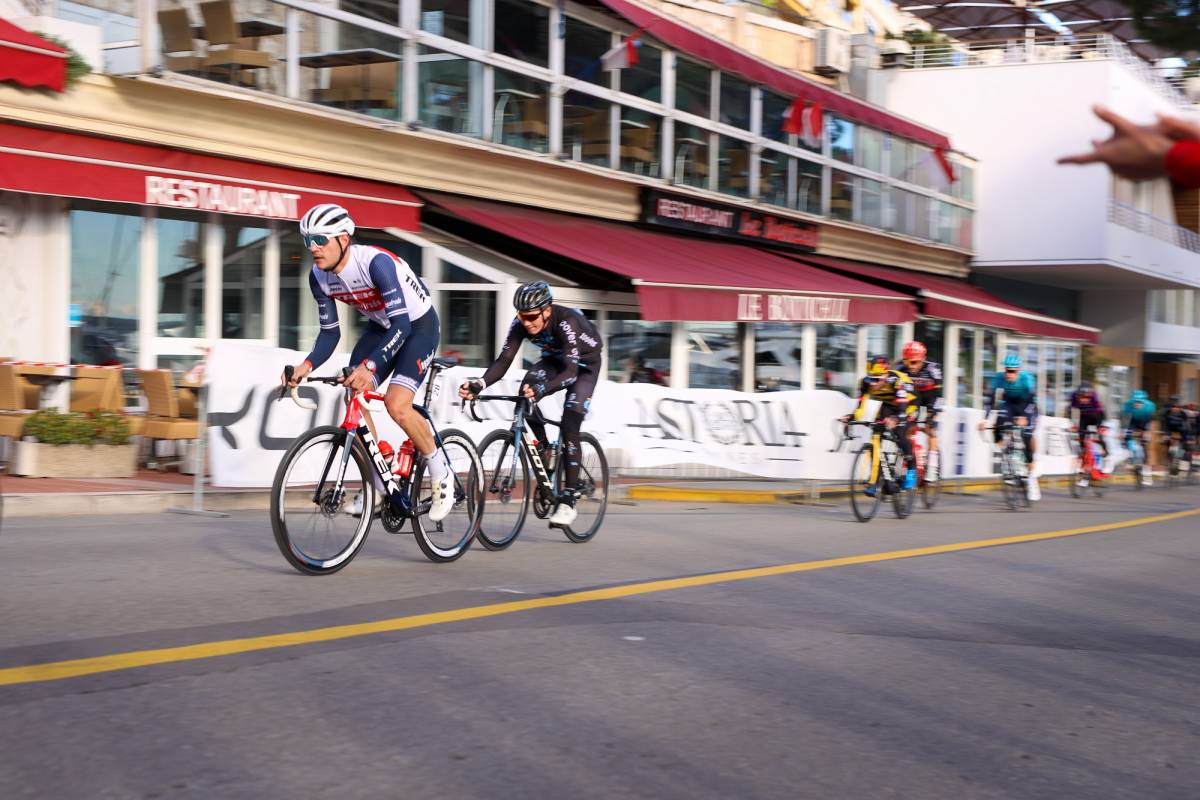 The Pro-Am time-trial ride launched the one-day test with a challenging performance shared by twelve teams supported by one ambassador of Princess Charlene of Monaco and by two amateurs riders. The afternoon Criterium challenge, exceptionally kicked off by H.S.H. Prince Albert II of Monaco to show His fondness in sport and cycling, gave fantastic emotions thanks to the attendance of forty cycling legends from the most popular teams worldwide. After taking the 1,3-kilometre "grand-prix" track forty times the race ended in the best way. Primož Roglič, Slovenian Tokyo Olympic rider and three-time champion at La Vuelta from Lotto Jumbo Team, cut the arrival ribbon first, followed by Sonny Colbrelli, Italian & European champion from Bahrain Victorious Team, and Tadej Pogačar, Slovenian winner of 2020 & 2021 Tour de France from UAE Emirates Team.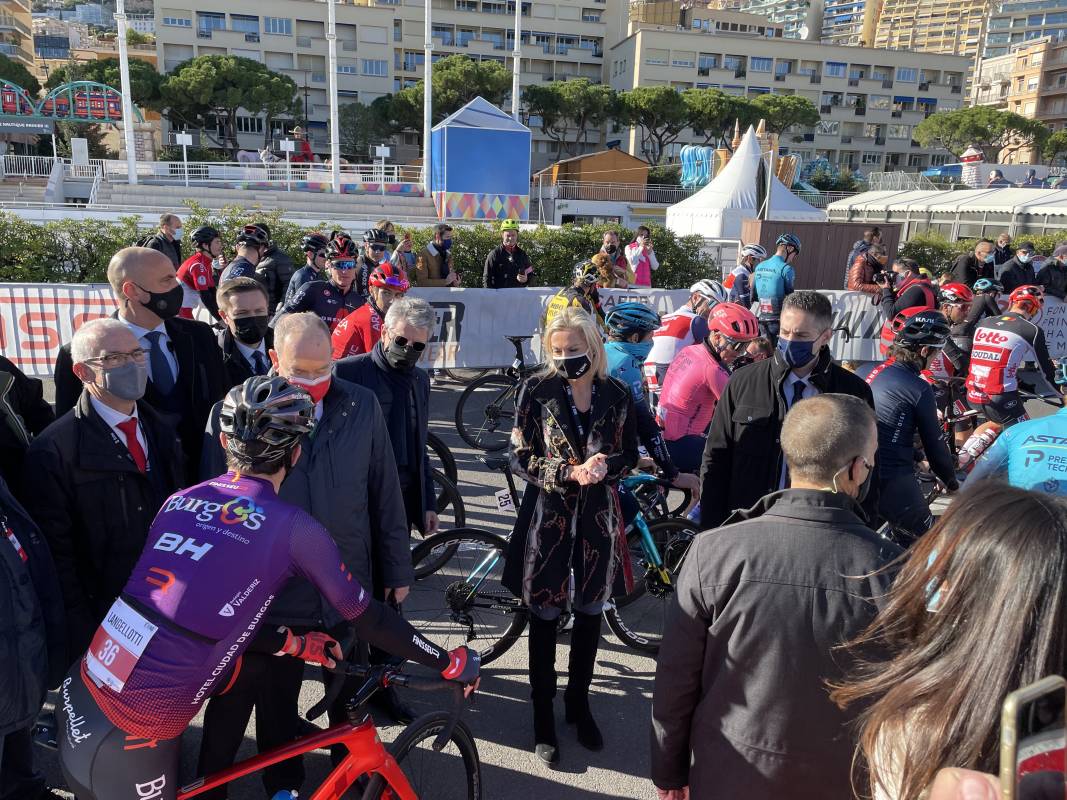 "It was a fast and hard race from the first moments and in the end only the best trained stayed in the lead; I always like to win and this victory is worth even more for the good cause", stated Roglič while being awarded by the organizers Romy Gai and Claudia Morandini.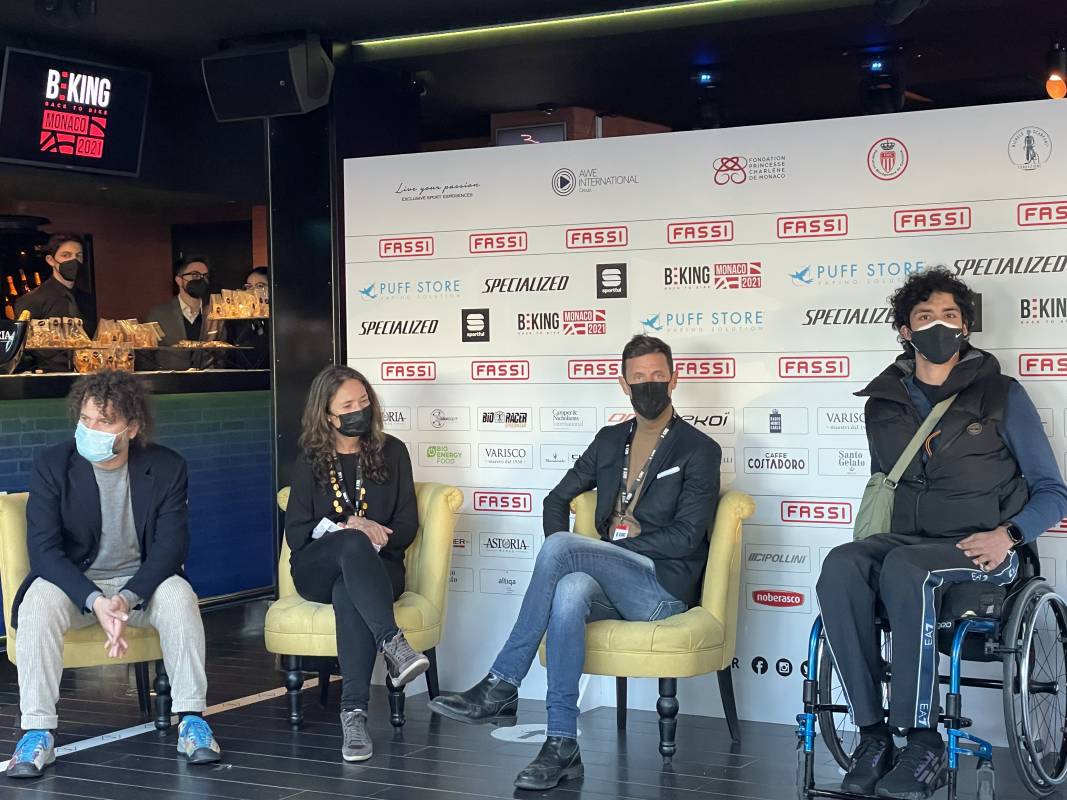 The sporting challenge, in fact, met the everyday passion for cycling with a significant mission of solidarity in favour of Princess Charlene of Monaco Foundation, always committed to spreading  the best values of sport to new generations and increase their swimming mastery. This year's edition focused also on one emblematic figure. Michele Scarponi, a real champion of road cycling who died prematurely in 2017, following a tragic accident during his training. The non-profit Foundation in his name is entirely devoted to promoting targeted educational projects pushing  car drivers to be  more respectful of cyclists to prevent serious injuries or deaths on the road through dedicated awareness campaigns and educational projects. That was significantly stressed by Isabella Burczak, advocacy and development manager at Union Cycliste Internationale, Marco Scarponi, secretary general of the Foundation, Samuele Manfredi, promising cycling star victim of a severe crash, currently operating with the Italian Olympic Committee, and Federico Balconi, skilled lawyer specialized in the defense of injured cyclists.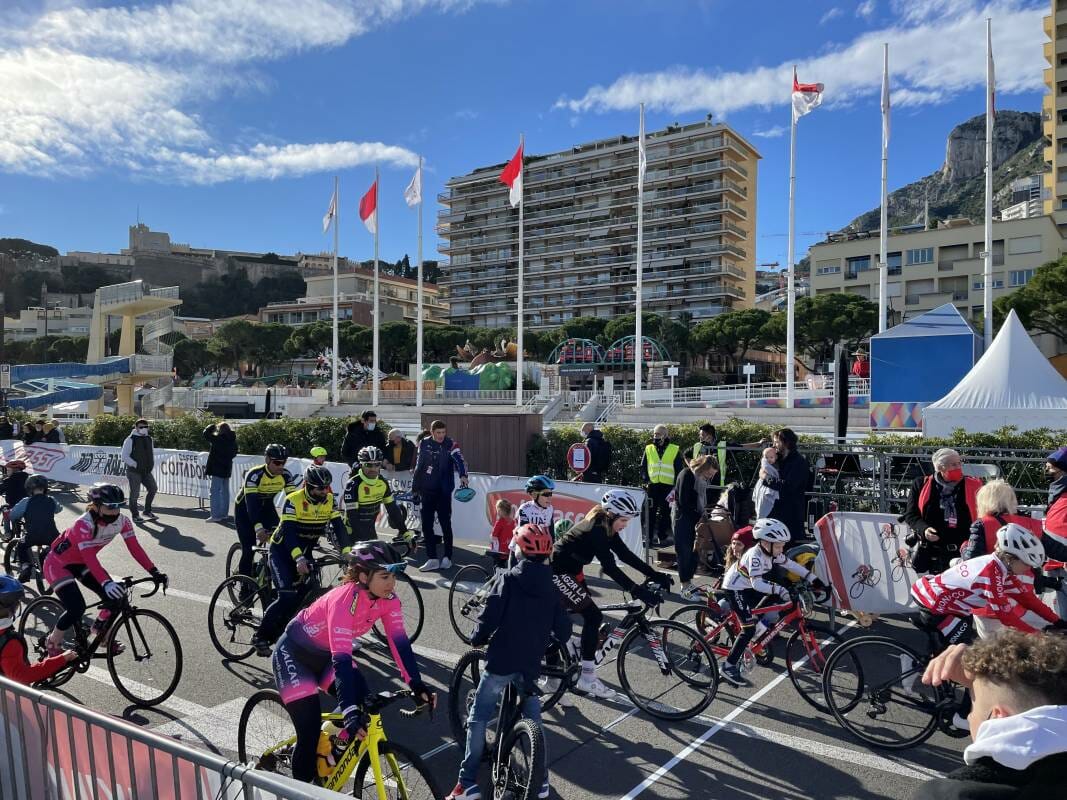 "More than any sanction, it would be really effective to convey a strong message in schools to lay the foundations for future more responsible and empathetic drivers", pointed out Samuele Manfredi.
The participation of cycling champions at the Charity Cocktail Party contributed actively to finance that cause on the occasion of a charity auction organized at the end of the cocktail party and of this special day. Not by chance, Matteo Trentin (M.T.) has been carrying on this BEKING project for a long time to make young people be fond of this wonderful sport. HelloMonaco had the unique opportunity to collect his feedback on this cycling premiere.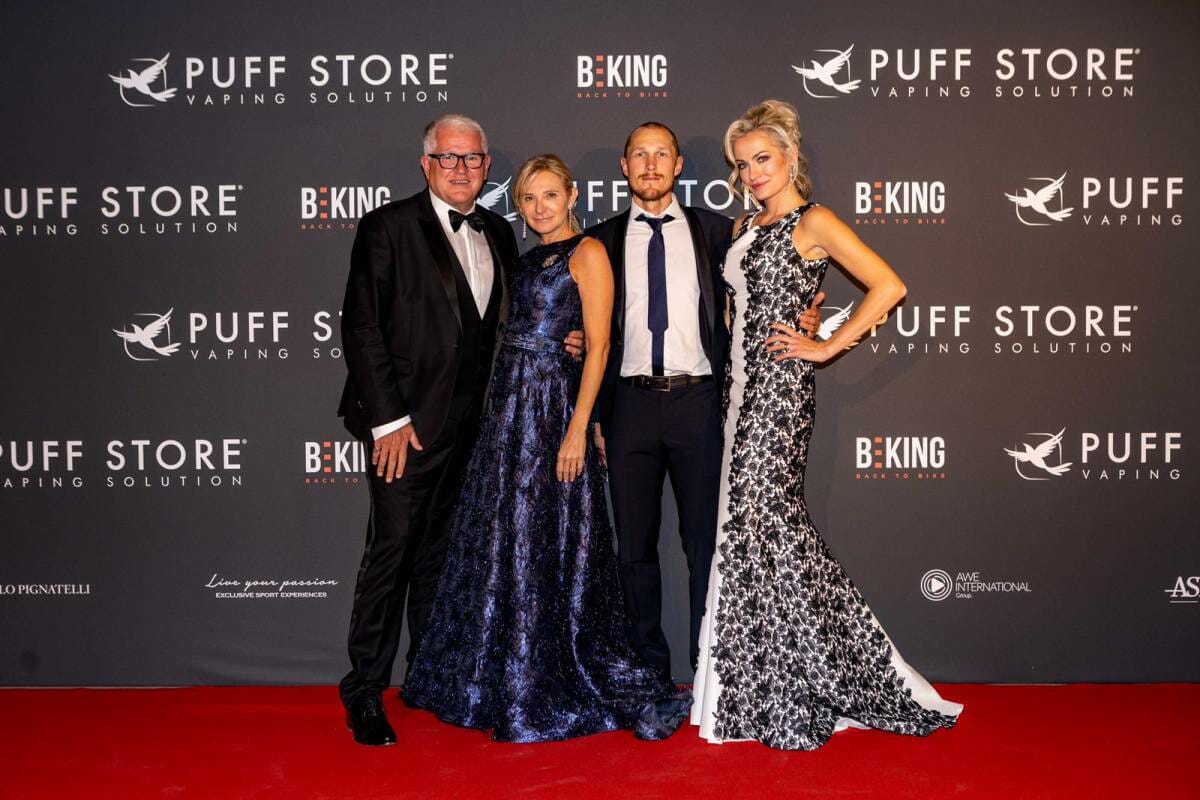 HelloMonaco: Mr. Trentin when did you originally conceive the idea of BEKING?
M.T.: My wife (Claudia Morandini) and I started thinking about it during the lockdown. We were seeking for a new criterium format where to put both athletes and the audience in the spotlight, with a special focus on children. The Principality of Monaco, where we have been living since 2015, seemed to be the perfect location. It was like paying homage to this magnificent place through something equally amazing. Moreover, most of my colleagues, professional cyclists, are based here and this made it even easier. Thanks to the support of Romy Gai (Chairman at the AWE International Group and sport businessman), Monegasque resident as well, the dream came true. He did believe in the project and we forged an excellent team group.  Then, my colleagues were truly excited and we all really appreciated the morning ride with the kids, our future, one of the best souvenir of this edition.
HelloMonaco: BEKING was also a prior chance to send important messages on soft mobility, what would you like to add in this regard?
M.T.: Riding bikes on the street is still regarded as a 'weak' means of transport and in case of accident the cyclist is too often considered to be guilty by default. On the contrary, being distracted while driving a car causes many accidents every year, producing serious injuries to pedestrians and cyclists. Thus, I strongly wanted BEKING to promote the mutual respect, the correct use of the road with the ambitious aim 'to solicit political decision makers' to increase the number of urban cycle paths and pedestrian areas.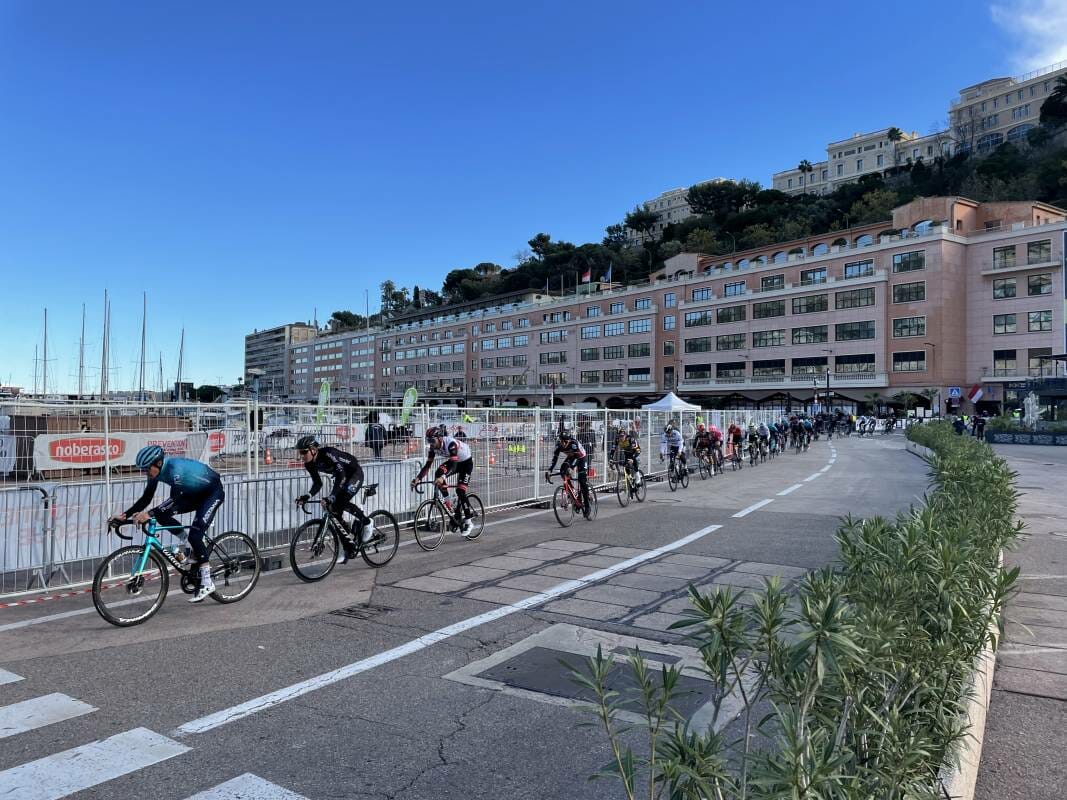 HelloMonaco: What do you appreciate most of professional cycling?
M.T.: Practicing this discipline professionally gives you many feelings. Primarily freedom when you have the wind on your face and you are able to make a real journey from one place to another with just only small movements. In fact, riding a bicycle in town is the fastest way of moving. 
HelloMonaco: Which values do you bring from professional cycling?
M.T.: Sacrifice and passion are the pillars of cycling … and then… never give up!!
BEKING Monaco revealed an extraordinary opportunity to breath the sport live again for a good cause in the name of cycling as a professional practice and lifestyle icon. What a better way to celebrate the historic bond between the Principality and the most popular two-wheeled vehicle whose ancestor, the velocipede, stands on the emblem of the renowned Automobile Club de Monaco. A solidarity tour intended to become an annual core event of Monaco's sports season.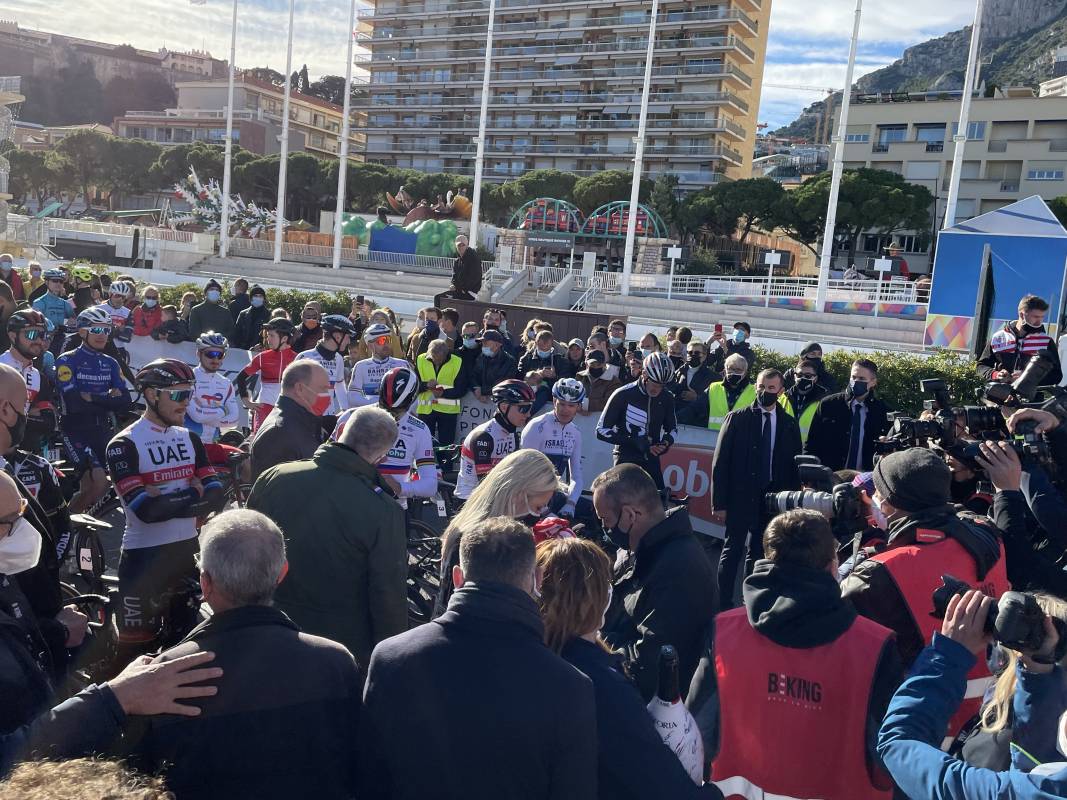 To know more about BEKING Monaco please visit: https://www.bekingevents.com