Latest news
Sport
Leclerc both brilliant and error prone at the Miami Grand Prix as Verstappen delivers a masterclass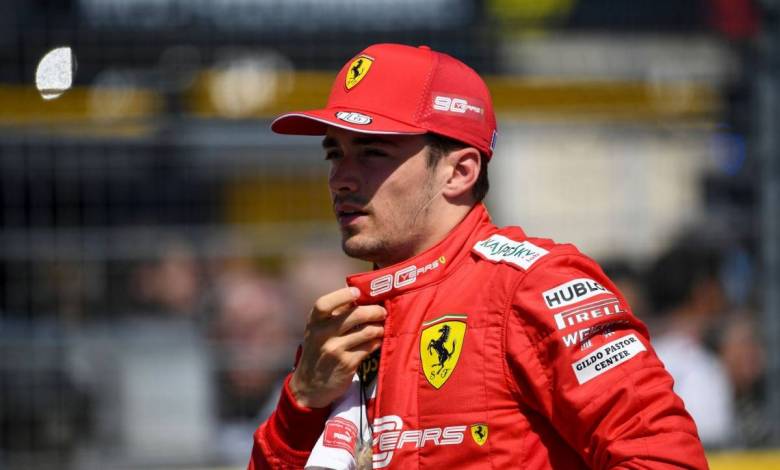 Brilliance comes at a cost… especially when you are trying to make up for problems in the performance of your vehicle. At Ferrari, there are problems with the lack of performance of the car… and that may be exacerbating the errors of Charles Leclerc. While he is without doubt an outstanding ace at the wheel, the Monegasque is at the same time fighting to get rid of costly mistakes. 
In Miami, the leader of the Scuderia had his first mishap Friday, by sending his SF-23 into the wall at turn #7. 
And then in qualifying, again: while he was going all-out for pole, the 25-year-old driver lost control almost at the same place.
Charles had decided to be extremely aggressive in his second attempt after, already, a first error in the first. The first lap was looking good until the wheel lock in the last corner, but there is no point in having a very good lap if it is not to finish it. And on the second lap, he put the car in the wall. 
Leclerc was very critical of himself after his crash in Q3 with no explanation to give, no excuses other than it was not acceptable, not the level that he should have.
Frédéric Vasseur, Charles' manager at Ferrari was kinder reflecting that when you fight for pole, you have to push. You can never say 'he pushed too much'. Better someone who pushes a lot than to say at the end of a qualification: 'You could have pushed harder'."
This crash resulting in only seventh place on the grid could be very costly while Ferrari, is behind Red Bull but ahead of Aston Martin. It remains for Leclerc to still save the day in the races after Miami where he finished seventh and Carlos Sainz fifth for Ferrari. 
Verstappen Eclipses Perez 
Verstappen delivered a flawlessly driven race to win the Miami Grand Prix. He defeated his Red Bull teammate Sergio Pérez with clinical efficiency. The pair had begun the race separated by eight places. Pérez was on pole and Verstappen ninth. 
When he took the checkered flag the Dutchman was more than five seconds ahead his teammate. Verstappen has made some remarkable comeback drives, including from 14th to victory at Spa last year and in Jeddah this season when he advanced from 15th to second. In Miami Verstappen was equally impressive. 
In the season standings, Alonso is the lone spoiler of the big gap in points after the Red Bulls. 
Verstappen 119, Pérez 105, Alonso 75, Hamilton 56. Then it's Sainz 44, Russell 40, Leclerc 34.
Pérez has a fight on his hands to challenge his teammate. Hamilton's goal at Mercedes is to at least become a regular podium finisher. Perhaps he can challenge Alonso at Aston Martin for third. 
Charles at Ferrari has a big mountain to climb.