Sport
Students all over Monaco Participate in 28th Athletic Games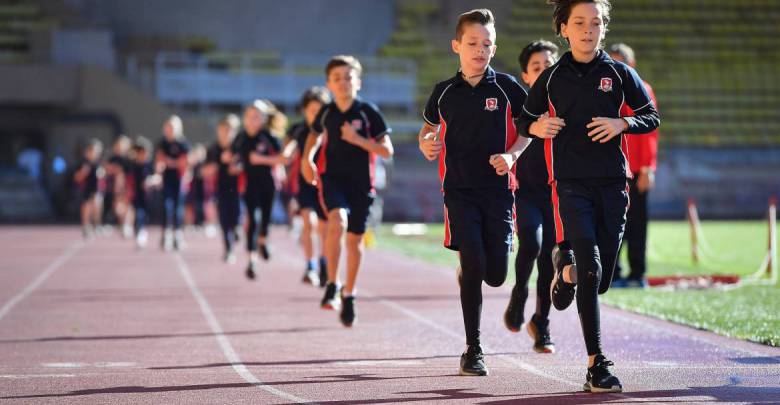 350 students from the Principality participated in the 28th School Athletics Games on the tracks of the Louis II Stadium. Organized by the Department of National Education, Youth and Sports, the students participated in the 50 metre, 600 metre, high jump, long jump and mixed 400 metre relay.
Girls and boys followed each other for the individual events before the final mixed race, which consisted of a 8 x 50 metre relay. Between each series, chants and enthusiastic applause roared from the stands, with students joyfully encouraging their peers.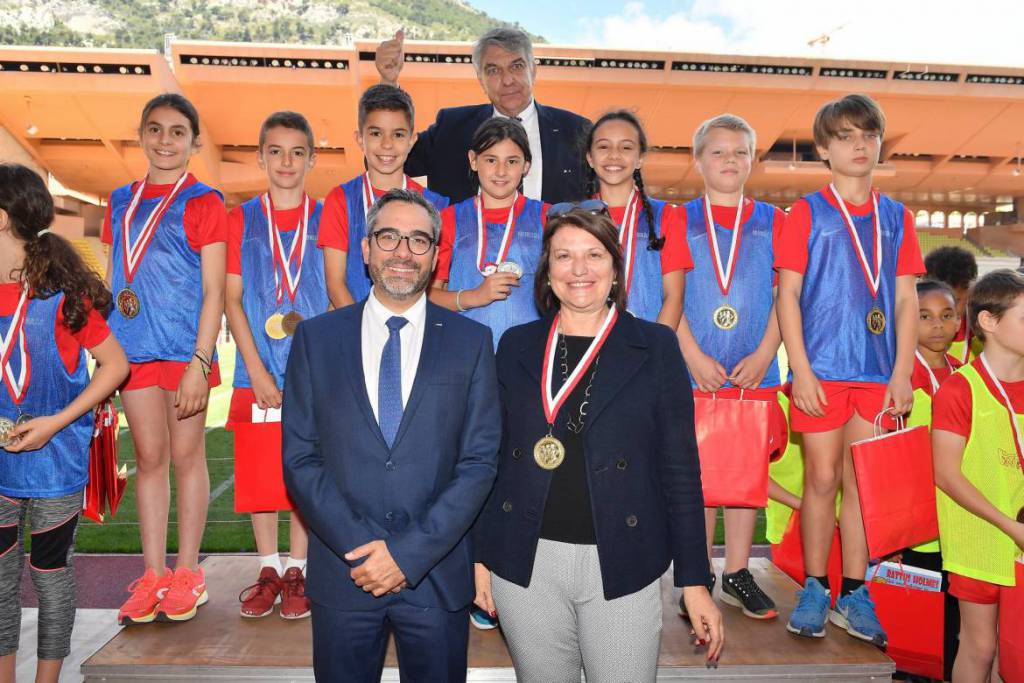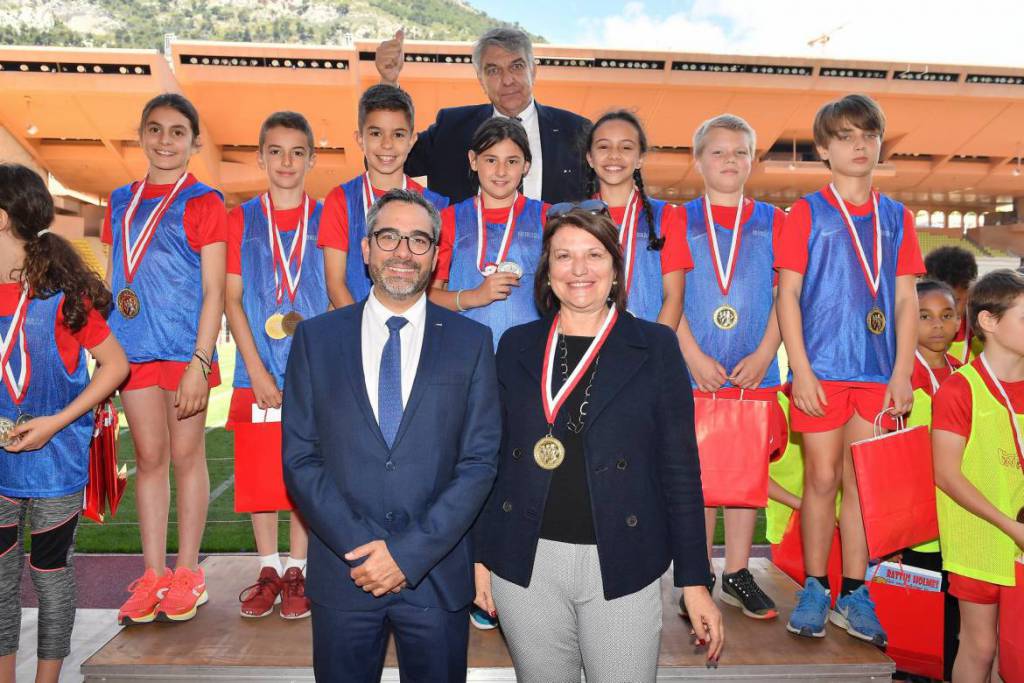 Awards were presented in the presence of the Director of National Education, Youth and Sports, Isabelle Bonnal, who took the opportunity to deliver a speech in honour of Elizabeth Please and Joëlle Bini, organizers of the competition since its inception.  The two organizers have recently passed the torch to Christine Sabbatini, Professor of Physical Education and Sport at the School of Fontvieille.
Volunteers from the Monegasque Athletics Federation helped set up and coordinate the event. The Monegasque Anti-Doping Committee was also present to raise children's awareness concerning the dangers of doping.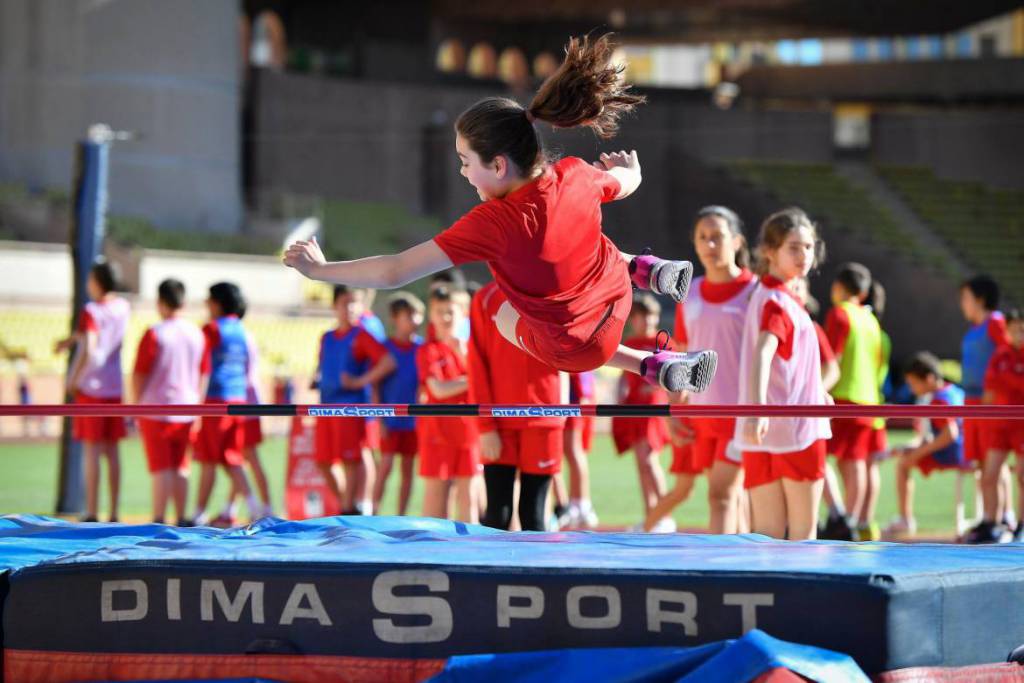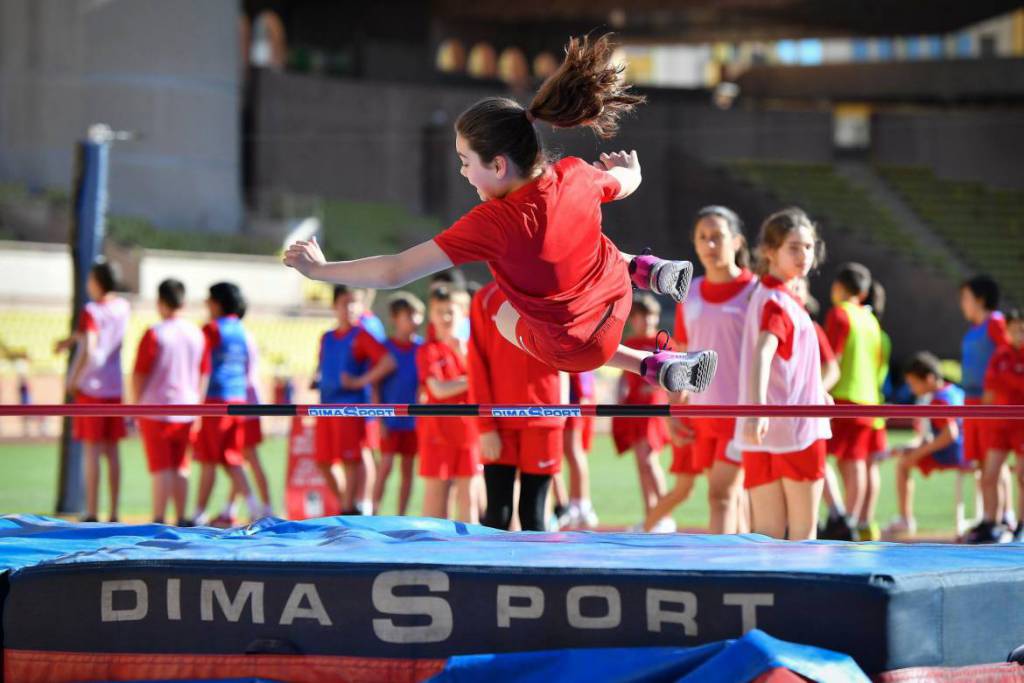 The big winners of this year's competition were students from Saint-Charles School.  They won eleven gold medals at the event.  But all participating schools won some medals as well: students from Condamine, F.A.N.B, Fontvieille, Révoires and Saint-Maur, all left with medals. Participating, learning good sportsmanship and cheering each other on was how all the students won big at the event.  It was another successful competition for young athletes all over the Principality.