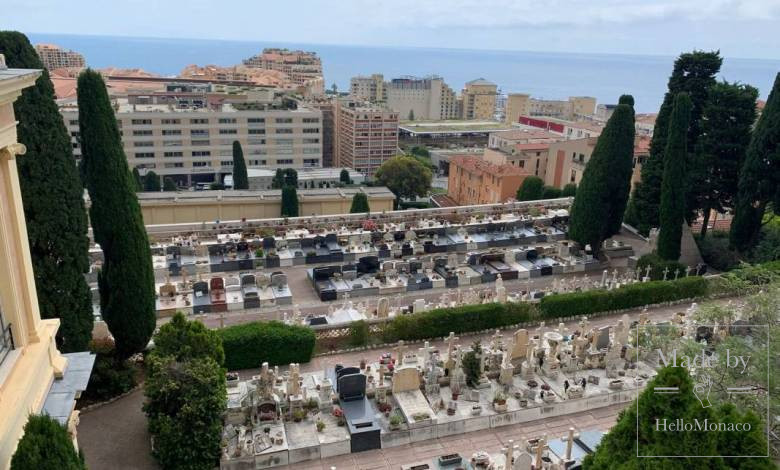 On November 30, 2021 an extraordinary event took place in Paris. The American-born singer and dancer Josephine Baker who died in 1975 and is buried in Monaco was ceremonially included in the Pantheon monument with earth from her birth place Saint Louis, Paris and Monaco, making the entertainer, who is a World War II hero in France, the first Black woman to receive the country's highest honour.
The Paris monument houses the remains of scientist Marie Curie, French philosopher Voltaire, writer Victor Hugo and other French luminaries and is now also a cenotaph honouring Josephine Baker. But the remains of the 'Black Pearl' still stay in Monaco's only cemetery that occupies 2 hectares in the western part of the city.
If one day you come there to pay honour to the memory of this outstanding woman you'll see some other famous names on the gravestones. Do you know who also found peace in this calm and light place?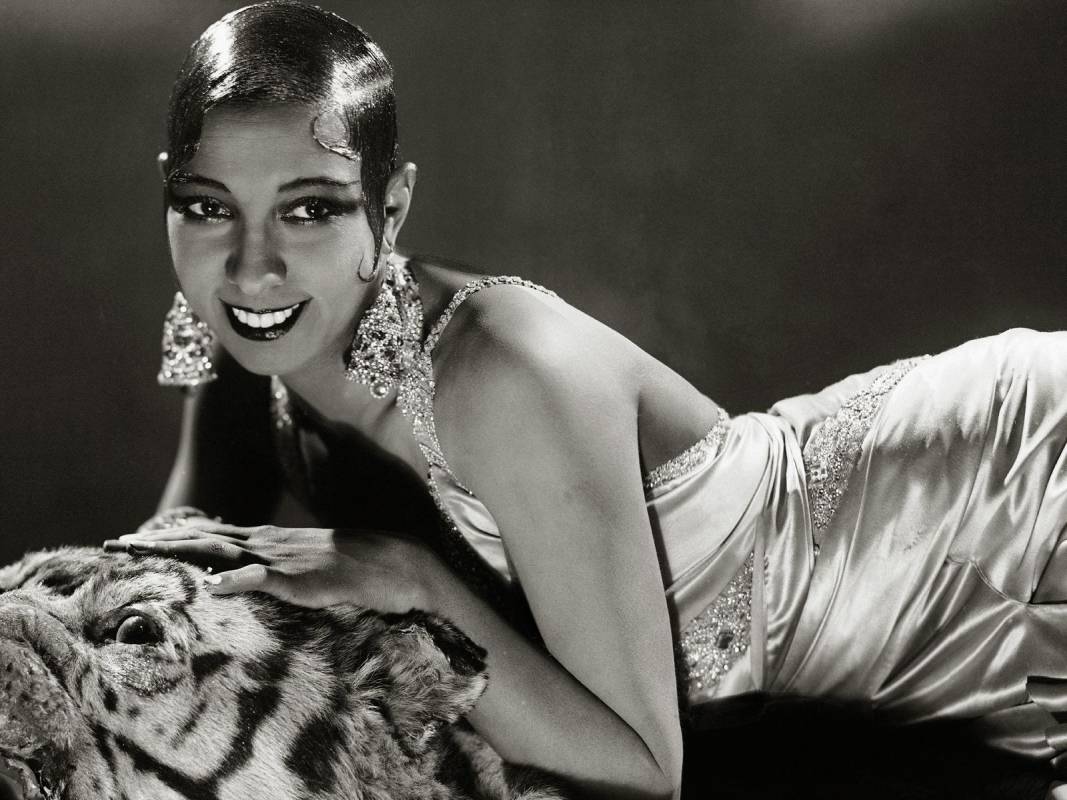 Josephine Baker
What connected the "Black Pearl" to the Principality? How did it happen that so many places who wish to claim her as their own have bowed to the Principality? Her birthplace was Missouri; her global stardom, including New York, rocketed to the stars in Paris where she died soon after a concert performance. Yet she was laid to rest in Monaco — even though she has been granted the highest honour that the French nation and Paris can confer.
Dressed in a French military uniform with the medals she received for her role as part of the French Resistance during the war, this extraordinary event in the Principality is an honour that flowed from Princess Grace's wishes for her friend. 
These two Americans who had gained worldwide fame, had a strong friendship, which began in 1951, when Grace, the future Princess of Monaco, bore the title of a rising star of Hollywood. Joséphine Baker had qualities that Princess Grace would have appreciated. As a French counter-espionage agent, the singer had used her music scores to pass on secret messages and took part in the Provence landings in 1944. Josephine continued to fight, even after the war for women's freedom. She took part in the struggle for black emancipation — and well into her friendship with Princess Grace, Josephine marched alongside Martin Luther King in the United States during the civil rights movement and during his memorable "I have a dream" speech. 
The meeting of Josephine and Grace took place in the glamourous Stork Club restaurant in New York. Josephine Baker had returned to the States, where the National Association for the Advancement of Colored People (NAACP) named her the Woman of the Year. Ironically, Josephine's visit to New York was marred by an incident: the Stork Club staff refused service to the famous dancer. Being a witness to the outrageous scene, Grace Kelly unceremoniously left the restaurant with the black star and never returned there. Since then, the two Americans became close friends.
After the war, Josephine Baker became the owner of a castle in the Périgord region, where she raised her adopted children, hoping to show the world that children of different nationalities and races can live in peace. Life went on as usual in the Baker's mansion, and Josephine tried to provide her "rainbow tribe" with a carefree childhood. Nevertheless, the financial situation of the Bakers began to deteriorate — the fortune earned by the "Black Pearl" was coming to an end, and some of her financial decisions and a certain naivety almost led her to bankruptcy. Seeing that her friend was in trouble, Princess Grace offered her a villa and financial support, until she got her feet on the ground again. At the invitation of the Princely couple of Monaco, Josephine Baker performed in the Principality. By the way, the Parisian concert dedicated to the 50th anniversary of her career was financed by the Prince of Monaco, Jackie Onassis and Princess Grace.
Josephine died aged 68 from a brain hemorrhage on April 12, 1975 in Paris a few days after her last concert. After a ceremony in Paris, she was buried in the cemetery in Monaco. The funeral was attended by Princess Grace herself. It was most likely at her insistence the great dancer in a banana skirt was buried in the Principality.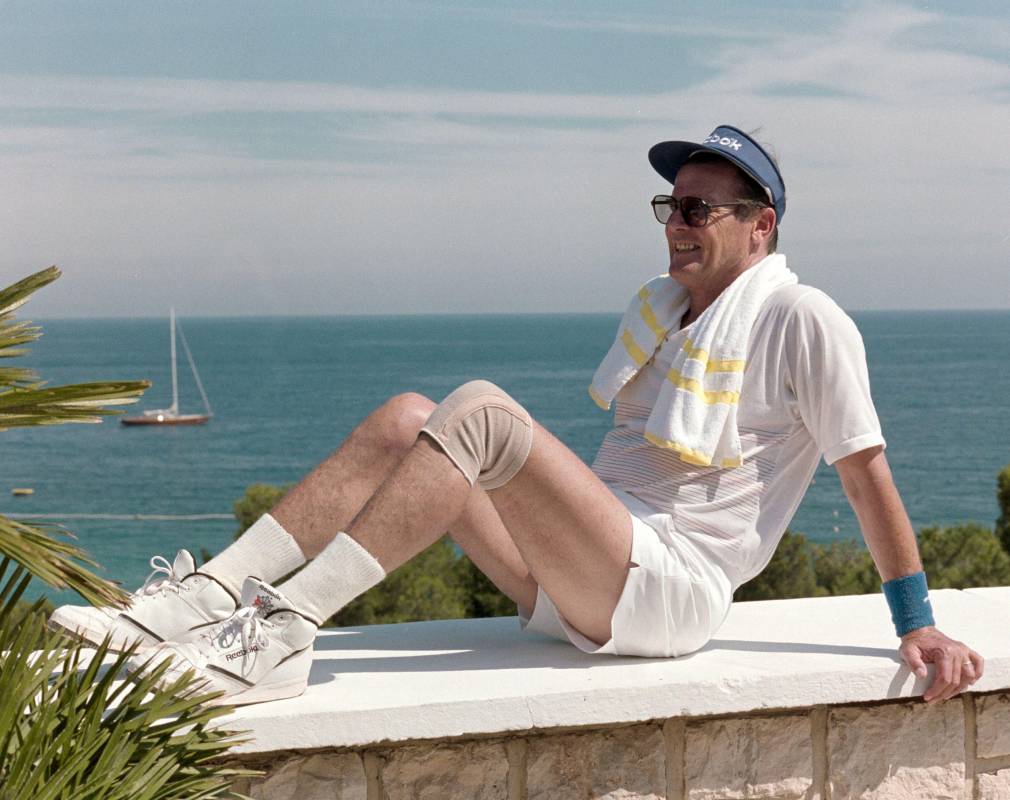 Roger Moore
Hollywood itself has always stayed endeared to Monaco. Film legends wandered its streets, finding the Principality a magnet impossible to leave for long and made their life and rest in peace in the Monaco cemetery with Josephine Baker. One of the most famous is Sir Roger Moore (d. in 2017). Actor with almost unmatched box-office attraction he inherited the role of British spy "James Bond, 007" from Sean Connery, beginning with "Live and Let Die" (1973) and concluding with "A View to a Kill" (1985).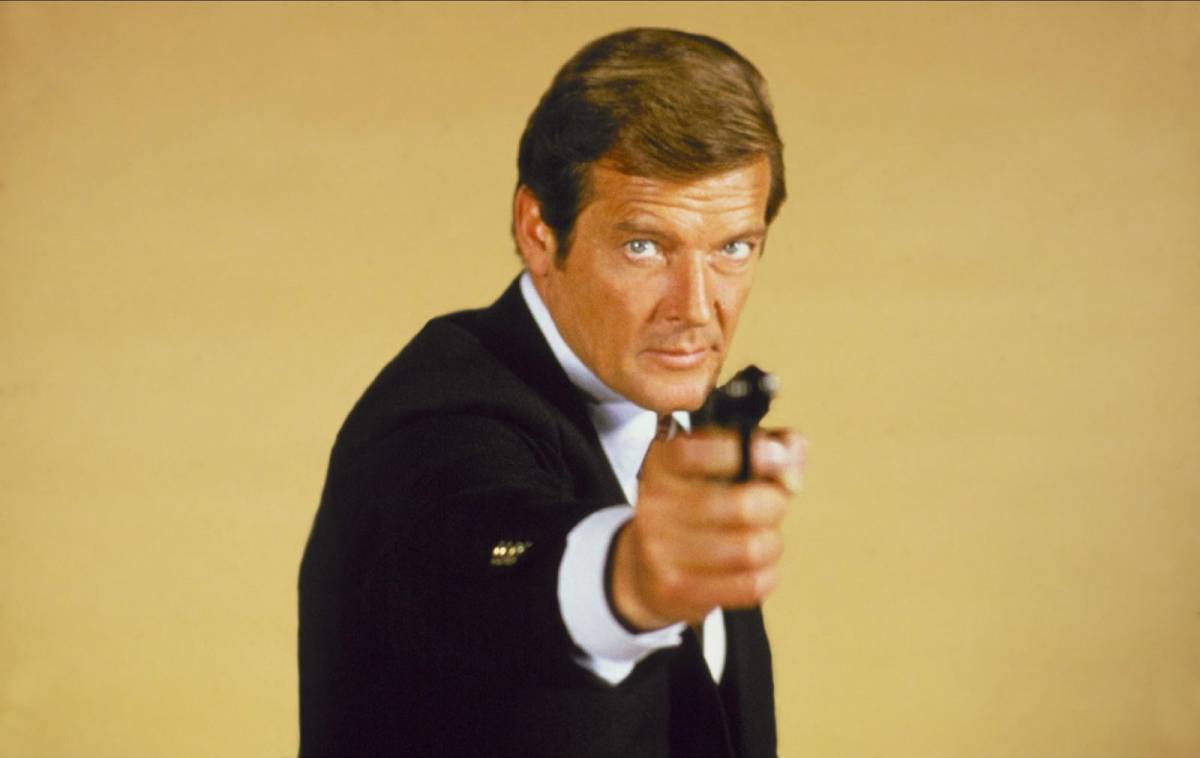 Roger's interest in acting started when he enrolled at the Royal Academy of Dramatic Art in London, where he studied Drama. He became popular with American TV audiences when he played 'Beauregarde Maverick' in the series "Maverick" (1959 to 1961). He was very much a star in his native England with his role as the spy 'Simon Templar' in the series "The Saint" (1962 to 1969). Further 'Bond' films include "The Man with the Golden Gun" (1974), "The Spy Who Loved Me" (1977), "Moonraker" (1979), "For Your Eyes Only" (1981), "Octopussy" (1983) and "A View to a Kill."
Roger Moore rose to Knight Commander of the Order of the British Empire in 2003. In 2007, he was the recipient of a star on Hollywood's Walk of Fame. He also served as a Special Representative for UNICEF.
Lewis Gilbert
Following also with the aura of James Bond is the Motion Picture Director, Screenwriter Lewis Gilbert (died in 2018). He will be remembered for his directing of several films from the "James Bond" series which include "You Only Live Twice" (1967), "The Spy Who Loved Me" (1977) and "Moonraker" (1979). His first feature film "The Little Ballerina" was in 1947. He would go on to direct such pictures as "Sink the Bismarck!" (1960) and "Loss of Innocence" (1961), before his directing of "Alfie" (1966), which earned him an Academy Award nomination.
Jean Chevrier and Marie Belle
Jean Chevrier (died in 1975) will be most remembered from films such as: "Escape from Saigon", "The Long Teeth," "Amazons of Rome" and "The Affairs of Messalina". His wife Marie Bell (died in 1985) was a famous French leading lady in late silent and early talking films. Most remembered for her classic work in "Le Grand Jeu" and "Dance Program."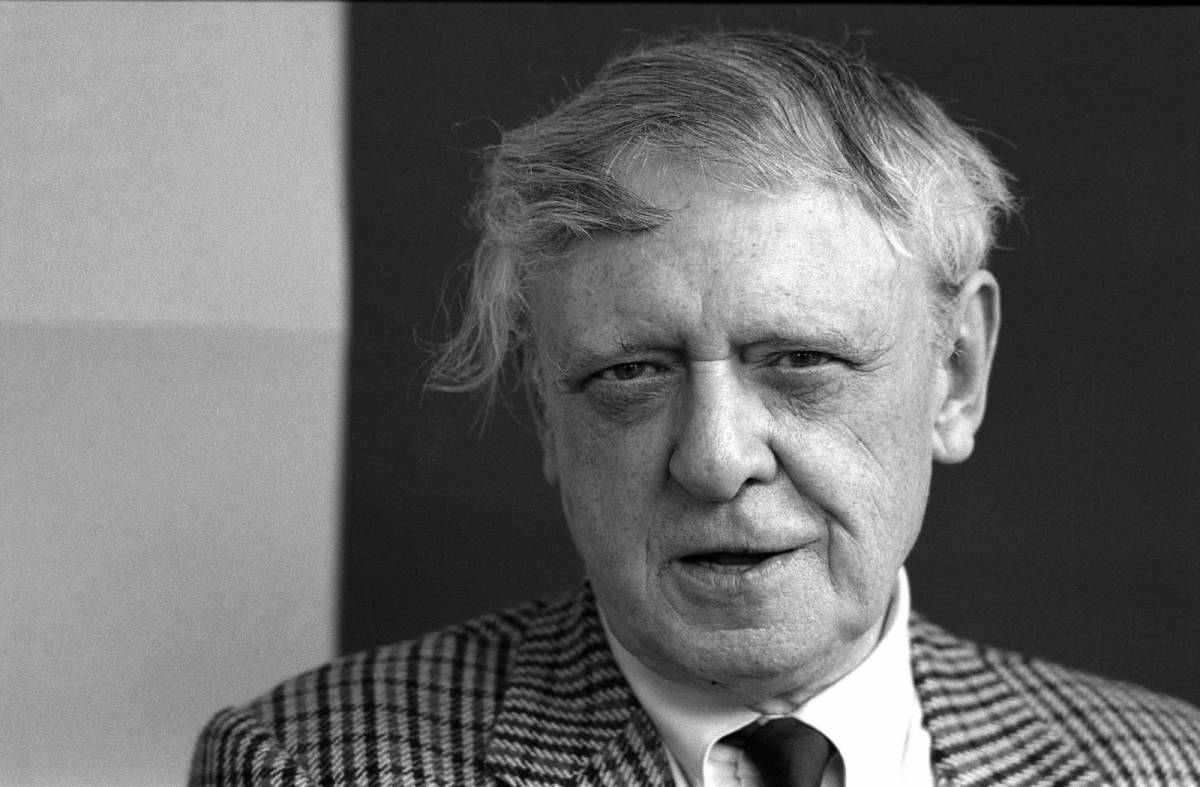 Anthony Burgess 
Author and composer born in Manchester, England, Burgess (died in 1993) wrote over fifty books, critical studies, journal articles and screenplays. He is best known for his futuristic novel "A Clockwork Orange" (1962) later adapted into a film by director Stanley Kubrick. Burgess had decided to move to Monaco in 1975 where he was active in the local community, becoming a co-founder in 1984 of the Princess Grace Irish Library, a centre for Irish cultural studies.
Burgess wrote: "I shall die somewhere in the Mediterranean lands, with an inaccurate obituary in the 'Nice Matin', unmourned, soon forgotten." Burgess died from lung cancer at the Hospital of St John & St Elizabeth in London. His ashes were inurned at the Monaco cemetery. The epitaph on Burgess' marble memorial stone reads: "Abba Abba" which means "Father, father" in Aramaic, Arabic, Hebrew, and other Semitic languages. It is also the title of Burgess' 22nd novel.
Frank Launder
A few graves away from Anthony Burgess is the grave of Frank Launder (died in 1997), a most famous British film director. Frank Launder made more than 40 films, including "The Blue Lagoon" and the series of hugely successful "Saint Trinians" films. Many films were made in collaboration with Sidney Gilliat.
Cécile Chaminade 
Composer, her airy romantic music was very in fashion in the early 1900s. Chaminade's 400 published compositions include a symphony, a "Konzertstuck" for piano and orchestra, and a Flute Concertino that is still played today. Her melodic style was very suited also to songs and to solo piano. In 1908 Cécile Chaminade was welcomed on a multiple-city concert tour of the United States. "Chaminade Societies" became fashionable in the United States and Europe. Her fame diminished after World War I, when she retired to Monte-Carlo where she died in 1944.
Ernest Walsh
Ernest Walsh (died in 1926) was an expatriate American author, and a published poet as well as being in journalism with a literary magazine. A benefactor, Ethel Moorhead, wealthy Scottish poet and artist, provided the funds for a Paris-based literary magazine, "This Quarter." The magazine would publish original writings of Ezra Pound and other authors, such as American author, Ernest Hemingway and Irish novelist, James Joyce. Walsh became romantically involved with the American author, Kay Boyle, who had collaborated with "This Quarter." Late in 1925, the couple moved to the Riviera for his health and he became bedridden for three months. His health began to decline, dying of tuberculosis with the complication of pneumonia. Five months after his death, Boyle bore him a daughter. The excellence of his editorship of the literary magazine, "This Quarter," earned him a place in literary history.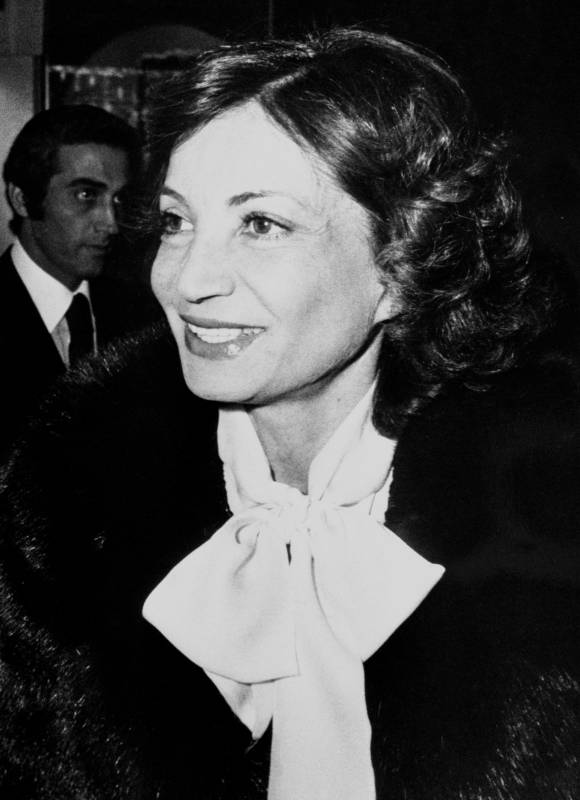 Ashraf Pahlavi
Iranian Royalty, Ashraf Pahlavi (died in 2016) was the twin sister of the last Shah of Iran, Mohammad Reza Pahlavi. In the early 1930s she was among the first significant Iranian women to cease wearing the traditional veil. She was not allowed to attend university and married in 1937 at the age of 18. She was a strong supporter of women's rights in not only Iran, but around the world. After the Iranian Revolution in 1979, she lived in exile in New York, Paris, and Monte-Carlo and was the oldest living member of the Pahlavi family at the time of her passing.
Jean-Michel Folon
The most famous emblem of this Brussels-born multi-talented creator is the 'bird-man' and, of course, the fedora, his iconic hat. In the middle 1980s Jean-Michel Folon settled in Monaco where he died in 2005. Nowadays we still admire his wonderful 'La Fontaine Aux Oiseaux' (Bird Fountain) in Monaco-Ville, one of the most touching sculptures in the Principality — a man kindly palm-feeding pigeons becoming himself a part of Nature…   
A humanist and a UNICEF ambassador, Folon also put his artistic talent to work creating posters in the service of great causes which are dear to Monaco including numerous poster campaigns for UNICEF, Greenpeace and Amnesty International.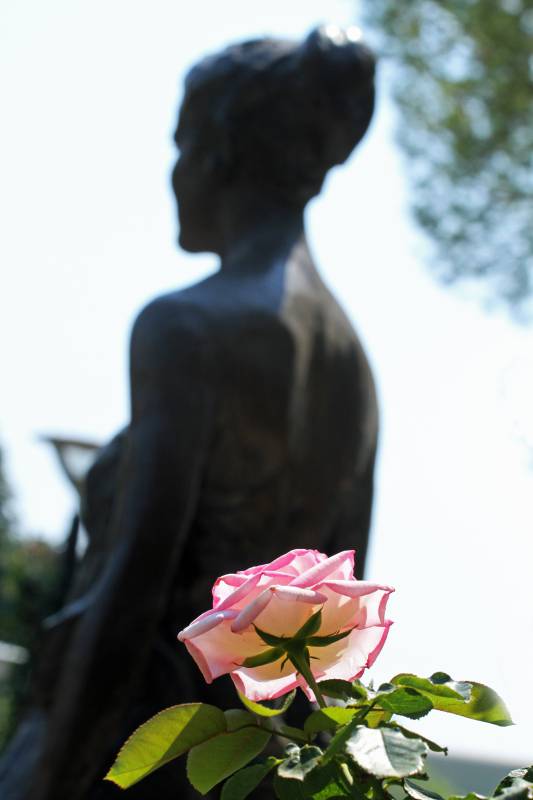 Traditionally the members of the Grimaldi family are buried in St Nicolas Cathedral in Monaco-Ville. Grace Kelly, Princess of Monaco also rests in peace there, and her gravestone is always covered with roses, favourite flowers of this incredible woman.
In the cemetery of Monaco one can also see some graves of the very famous Monegasques whose names rest in the history of the Principality.
Louis Notari (died in1961) was the pioneer of Monégasque literature. He wrote in the French and Monégasque languages. In 1931 he wrote the final version of the text of the Monaco national anthem and he is considered as the first writer in Monégasque; before him, there was just oral literature. Notari's writing in Monégasque has led to a veritable flowering of literature published in the language. This small country's own language now takes its visible and permanent place among the other Romance languages. A library, the Bibliothèque Louis Notari, which serves as the national copyright library for Monaco, is also named after him.
Louis Notari was also prominent in civil engineering in the Principality, and was noted for his work on Monaco's renowned Exotic Garden, which annually hosts large numbers of visitors from many countries.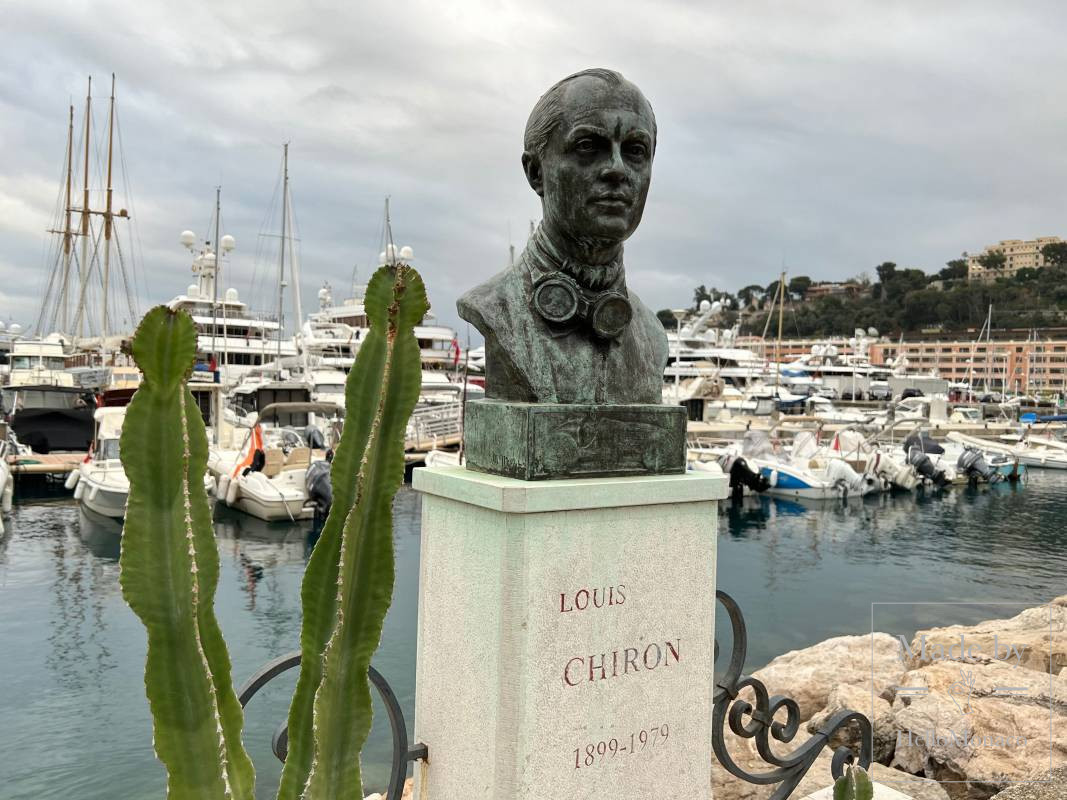 Louis Chiron (died in 1979) is Monegasque conqueror of the Monaco Grand Prix, the oldest racing driver to compete in Formula 1, in the 1955 Monaco Grand Prix at 55 years old. "Race like Chiron" was a motto adopted for the most talented of racing drivers. Among the racing community, his style of driving was so admired that he was nicknamed 'the perfectionist' and 'the professor'. In 1931 Chiron became the only Monaco born driver to win the Monaco Grand Prix.
Emmanuel Bellini (died in 1989) a Monegasque architect who left his legacy across the Côte d'Azur and Cannes. His art may even have eclipsed his stature as a great architect. Emmanuel Bellini tackled and mastered more than forty different themes: memorable are the Circus, the Clowns, Belle Époque Sleighs and Horse-Drawn Carriages, the Landscapes, the Fields of flowers, the bouquets of glittering colours. His art, much appreciated by Prince Rainier III, toured the world. Emmanuel Bellini is buried with his wife, Marie-Thérèse, his brother, Laurent, and his parents, Antoine and Louise.
Léo Ferré (died in 1993) is another one of the Monegasque giants in the arts. He was a Monegasque poet and composer, and a dynamic live performer, whose career in France dominated the years after the Second World War until his death. He released some forty albums over this period, composing the music and the majority of the lyrics. Composer, Musician, his most famous composition is "Avec le Temps."