Grimaldi Family
Princess Alexandra of Hanover: a Thoroughly Modern Royal In Tune with the 21st Century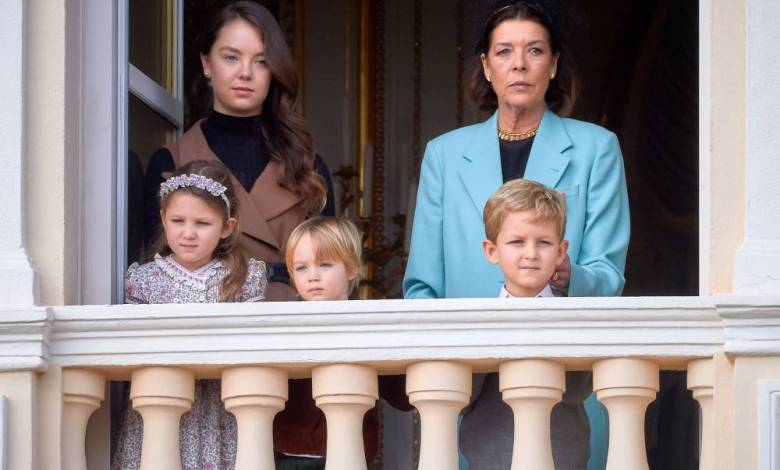 Her Royal Highness Princess Alexandra of Hanover bears the trappings of a thoroughly modern "Royal " fueled by her own abilities, passions and love of life rather than relying on her thoroughbred heritage. Lying behind that confident modesty is a noble ancestry indeed, both on her mother's and father's side.
Through her father, she is a descendant of King George III of the United Kingdom, William II, German Emperor, Christian IX of Denmark and of Queen Victoria of the United Kingdom. Through her mother, she descends from Prince Rainier III of Monaco and Princess Grace. 
All the more credit in the way this 20 year old carries herself so unassumingly given her ancestors are the Grimaldis and the Hanovers. 
Her full name is Alexandra Charlotte Ulrike Maryam Virginia. Titled "Her Royal Highness Princess of Hanover", she is the daughter of Princess Caroline of Monaco and Prince Ernst August of the historic Kingdom of Hanover. The young Princess is, at twelfth, just outside the top ten of the list in line for the Monegasque throne and carries the aristocratic title Princess of Hanover from her father Prince Ernst August. She would also be in line for the British throne had she not become Catholic which disqualifies her from being in the British Royal lineage. 
Alexandra, Charlotte, Ulrike, Maryam and Virginia are all names originating from her godmothers – her paternal aunt Alexandra, Princess of Leiningen, half-sister Charlotte Casiraghi, Ulrike Ulmschneider, Maryam Sachs and Virginia Gallico. 
From Prince Ernst's previous marriage, she has two half-brothers: Ernst August, Hereditary Prince of Hanover, and Prince Christian of Hanover. From Princess Caroline's previous marriage, her other two half-brothers are Andrea and Pierre Casiraghi and, of course she has one half-sister, Charlotte Casiraghi.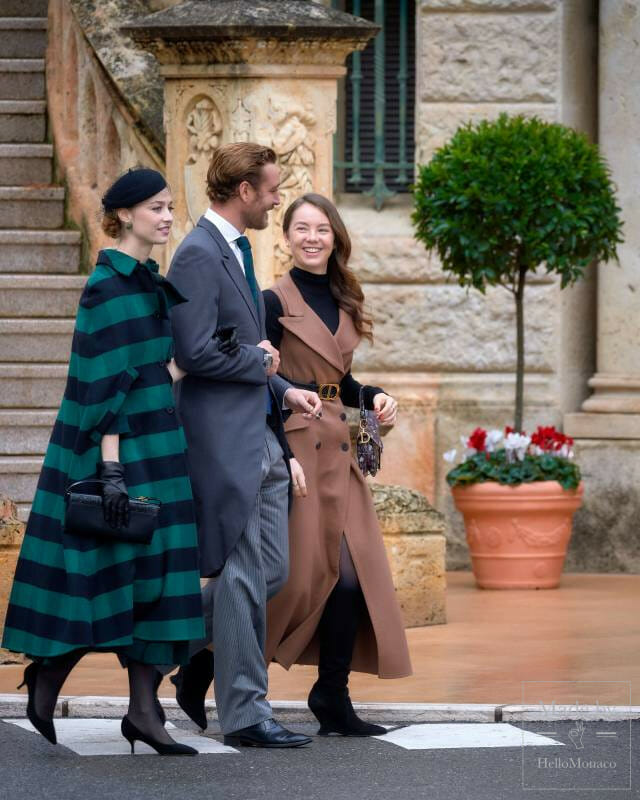 Early Life and Schooling
Alexandra was christened on 19 September 1999 by Horst Hirschler, Landesbischof of the Evangelical-Lutheran Church of Hanover in a ceremony at her father's hunting lodge Auerbach, near Grünau im Almtal, Upper Austria. After many years growing up outside Paris in Le Mée-sur-Seine, she moved in the summer of 2009 to Monaco, where she attended school. At 20, Alexandra from Hanover studied at the prestigious Columbia University in New York, possibly in the process getting a break from the media spotlight.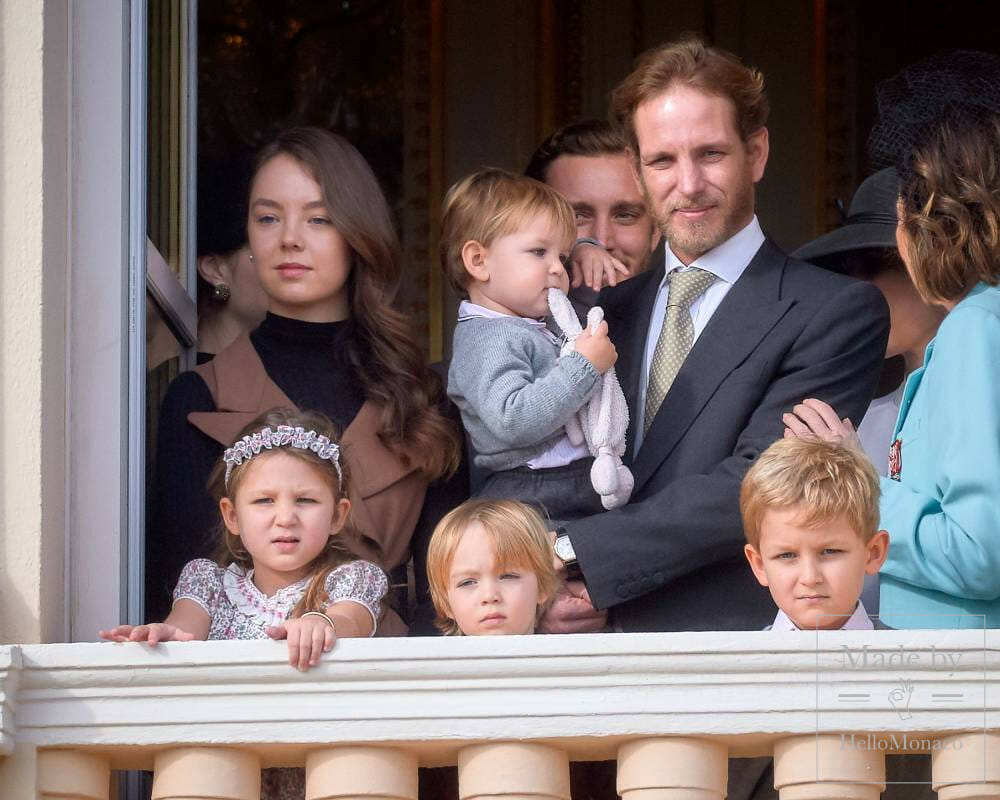 A Passion for Sports 
One way of demonstrating by example that you are relying on your own character, skills and determination and not coasting on advantages conferred by an aristocratic heritage is to compete in sport. Sport doesn't care who you are or where you come from.
Alexandra began skating when she was ten years old after receiving ice skates as a Christmas present, trying just as hard as anyone else. She has been watched on occasion from the stands by a well-known devotee of sport Prince Albert who understands from experience, it's all about hard work and discipline. 
And if the passion for sport in the family rubs off, that's something to rejoice over. Prince Albert himself a five-time Olympian. married to Charlene, a former Olympian swimmer; sister Charlotte Casiraghi is a passionate rider, and brother Pierre Casiraghi is an intrepid sailor – in the news for helping environmental activist Greta Thunberg sail "carbon free" across the Atlantic.
And like us all there are plenty of world stars outside our circles to be inspired by – one of Alexandra's is reportedly Italian figure skater Carolina Kostner, an Olympic, World and European champion. 
Already at only 11 years old she got her first taste of competition in Toulon, France, repeated at the age of 12, when she competed in the "Skate 7" class at the 10th Figure Skating Championship in Monaco, finishing in second place. She was reportedly awarded the cup of the Monegasque Federation of Skating.
Alexandra represented Monaco in figure skating at the 2015 European Youth Olympic Festival in Austria and in two competitive events during the 2015–16 season at the ISU Junior Grand Prix of Figure Skating. Alexandra has not rested on her laurels being a talented competitive figure skater alone, she is also a keen footballer and skier. 
Fashionista 
There is no greater sport than "Royal watching" – as long as the over-exuberance doesn't become invasive. And, when a young Royal is a fashionista the fascination multiplies. 
So it was no surprise that Alexandra's outfits drew admiring comments – even not long after she was a toddler. 
The Casiraghi/Hanover clan has a rich history with Chanel in particular. Being close with the late Karl Lagerfeld for many years, Princess Caroline's collaborations with "the Kaiser" cast her almost as a Chanel muse. Alexandra's sister Charlotte had chosen Chanel to design her second wedding dress, so it was no surprise to see Alexandra on occasion snuggled into Chanel outfits too. 
But if there were any question whether Alexandra would take up the bâton passed by the Grimaldi women it was dispelled when at 16 years old she made her debut at Monaco's Rose Ball alongside flawlessly dressed Princess Caroline and big sister Charlotte. 
Cameras were ready when she arrived at Bal de la Rose (which heads the list of the principality's most sparkling events ) dressed in a baby pink organza dress and matching lightweight coat by Chanel.
And so a new young star has arrived onto the fashion stage naturally with her own fresh authentic look. The result is a yet richer landscape for Royal watchers – even if Alexandra's unassuming modesty seems oblivious to it all.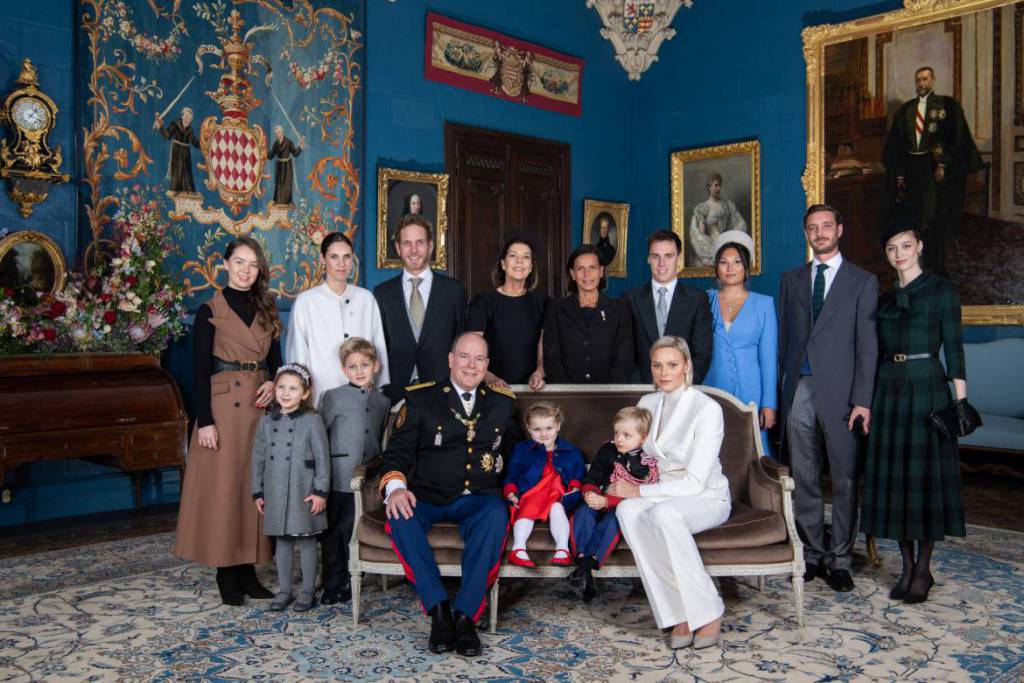 Spotting Princess Alexandra has become a pass-time of the fashion media certainly ever since that appearance at Monaco's Rose Ball, including events in Rome as well as Paris such as the Chanel Métiers d'Art show in Rome with her mother, displaying a sense of elegance very much akin to Caroline's. 
Fast forward to 2020 and our young debutante of four years prior has a very assured look about her with her Mum Princess Caroline as she attends events like the Paris Fashion Show. 
This last season's Couture Fashion Week is where she really powered to the fore as a fashionista rubbing shoulders with an array of the most prominent including Sabine Getty, Lauren Santo Domingo and Alexa Chung. Alexandra has more than arrived in fashion circles.