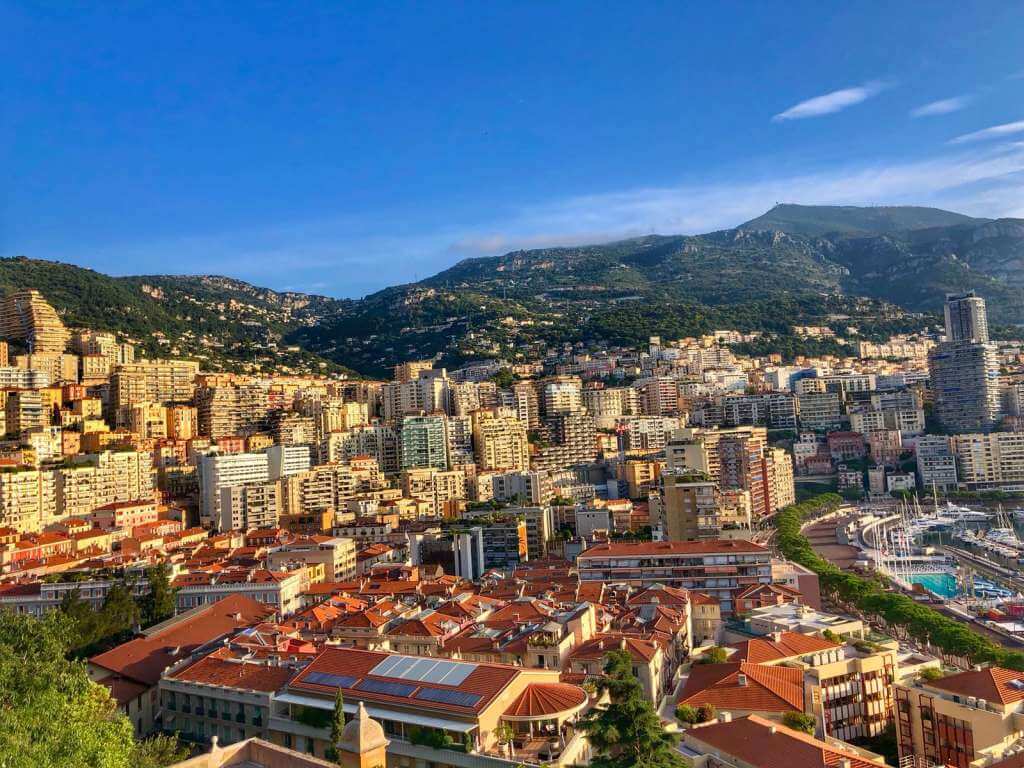 Hello Monaco starts a series of publications about the famous Monaco residents. In today's issue, read about the most successful businessmen whose fortune exceeds billions of dollars.
Monaco provides a fabulous lifestyle for those whose taste for luxury exceeds the limits of what most cities can offer. So it's no secret that Monaco attracts some of the richest people in the world. In fact, Monaco consistently ranks #1 for millionaire density, with over 30 % of residents having a net worth of over $1 million. In a country with less than 40,000 residents, the average net worth per person is €1.42 million and 2,200 of those are worth more than €10 million.
Our list of Monaco's Top 10 Business Billionaires includes self-made billionaires, heirs and heiresses, property magnates, art dealers and business moguls. Listed in order of their standing on the 2018 Forbes Billionaire List, their net worth makes them members of a very exclusive club — the Three Commas Club. If you haven't heard of this «club» it is reserved solely for those with a net worth in the billions. Here are Monaco's Top 10 Business Billionaires.
1. Stefano Pessina
Italian pharmaceutical magnate and chairman of Walgreens Boots Alliance is #127 on Forbes Billionaire List with a whopping $11.1 billion in net worth. Pessina started his career with his family's pharmaceutical wholesale company in Italy. With what some consider lightening speed, Pessina turned the business into world-leading pharmaceutical giant, buying up most small pharmaceutical companies in Europe and merging with UK drugstore Boots. In a swift takeover of the Boots Alliance, and successive merger with US drugstore chain, Walgreens, Pessina made windfall profits. He moved to Monaco decades ago and has relinquished his Italian citizenship for Monagasque.
Interesting fact: Stefano Pessina is a nuclear engineering by training. He is also known to collect art.
2. Sir David & Sir Frederick Barclay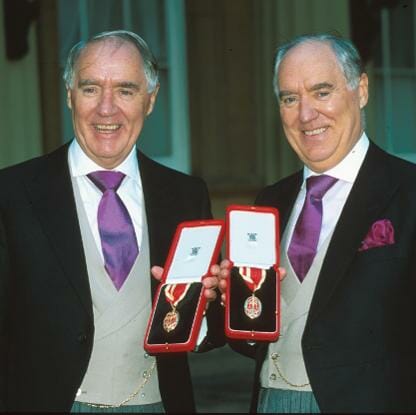 Known as the «Barclay Twins», these brothers from London have amassed tremendous wealth in media and hotel properties. Their net worth is $5.6 billion, placing them at #305 on Forbes Billionaire List. In the 1950's, the pair started flipping houses and turning old boarding houses into hotels. In 1995, they bought the Ritz Hotel in London. Today they hold stakes in shipping, retail, property, and media outlets. In 2000, the brothers were knighted for their support of medical research, which estimates they donated about £45 million to research since 1985. While their permanent home is on small Channel Islands in Britain, the Barclay brothers have kept a flat in Fontvieille for several years.
Interesting fact: Before making their vast wealth, the pair ran a confectioner in Kensington in the 1940's. Candy Corner was bankrupted by the High Court after their business failed and the landlord seized the property.
3. Christina Green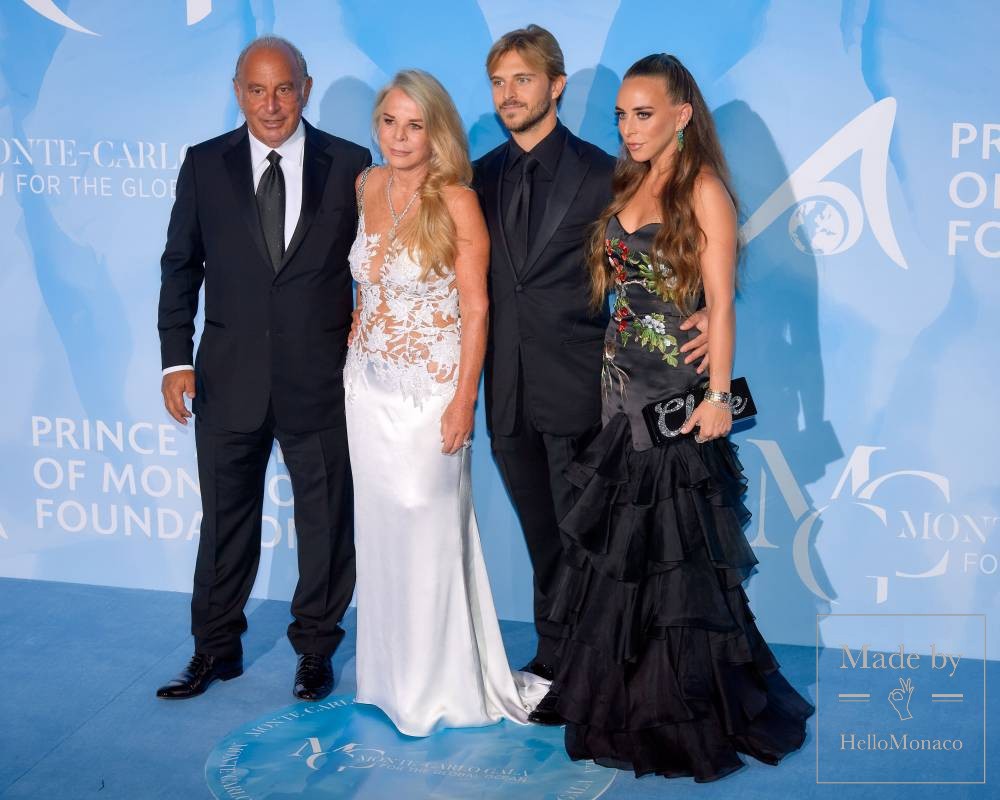 British businesswoman and owner of Taveta Investments, ranks #422 on Forbes Billionaire List with a net worth of $4.8 billion. Her husband, Sir Philip Green, is the founder and chairman of the retail company Arcadia Group, which includes Topshop, Topman, Wallis, Evans, Burton, Miss Selfridge, Dorothy Perkins, and Outfit. The BHS department store chain used to be part of the group, until it went out of business. Christina is the sole shareholder of Taveta Investments, the stake holding company of Arcadia. «Tina», as she is known, is a full-time resident of Monaco, while Philip works in London during the week and spends the weekends in the Principality. The couple have two children.
Interesting fact: The Greens recently acquired «Lionheart», a £100 million yacht that has found a comfortable home in Monaco's port.
4. Steve Wynn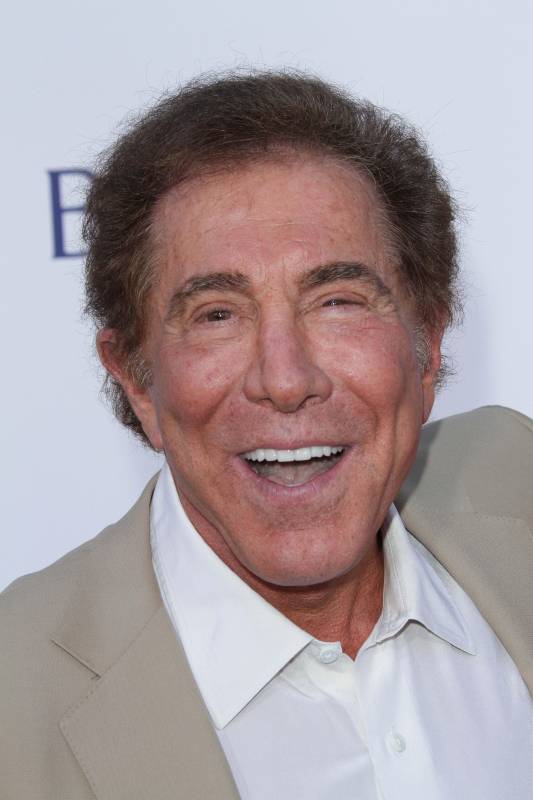 Coming in at a #679 on Forbes Billionaire List, the American businessman has a $3 billion net worth. Wynn created a real estate empire with high-rise resorts and casinos in Las Vegas, Macau and elsewhere. Wynn started with some of the most famous resorts and casinos in Las Vegas, including the Mirage, Bellagio and Wynn. His new style of hotel and casino forever changed the style of Las Vegas. In 2006, the Las Vegas Gaming Association inducted Wynn into the «Hall of Fame» for his iconic transformation of the Vegas Strip. That same year, he made Time Magazine's Most Influential People List. Wynn's ability to create ultimate luxury hotels, restaurants and casinos, certainly didn't go unnoticed in Monaco. In 2010, HSH Prince Albert II granted Wynn honorary Monegasque citizenship.
Interesting fact: In 2010, Wynn became a vegan and added meat-free menus to all his restaurants.
5. Tatiana Casiraghi
Born Tatiana Santo Domingo, she is a 34-year-old Colombian/Brazilian heiress to her grandfather's fortune from the sale of his Columbian beer empire, Bavaria. Her net worth is valued at $2.1 billion, placing her at #1103 on Forbes Billionaire List. Tatiana is active in fashion and co-founded Muzungu Sisters, an ethical retail company that sells fair-trade, artisan made fashion. She is also the wife of Prince Andrea Casiraghi, son of Princess Caroline and fourth in line to the Monaco throne.
Interesting fact: Tatiana met Andrea while attending boarding school in Fontainebleau near Paris. They have two sons and a daughter. Their third child, Maximillian Rainier, was born in April, 2018.
6. Bahaa Hariri
The 52-year-old investor comes from a very wealthy Lebanese/Saudi family and sits at #1157 on Forbes Billionaire List with $2.1 billion in assets. His business is in real estate and logistics and he is the son of former Lebanese Prime Minister Rafik Hariri. After selling his stake in the family's construction business, Saudi Oger, he set off on his own, creating Horizon Group, which invests in real estate in Jordan, Beirut and Amman.
Interesting fact: Bahaa Hariri worked with the Jordanian government to revitalize Amman. The project is now worth $5 billion.
7. David & Ezra Nahmad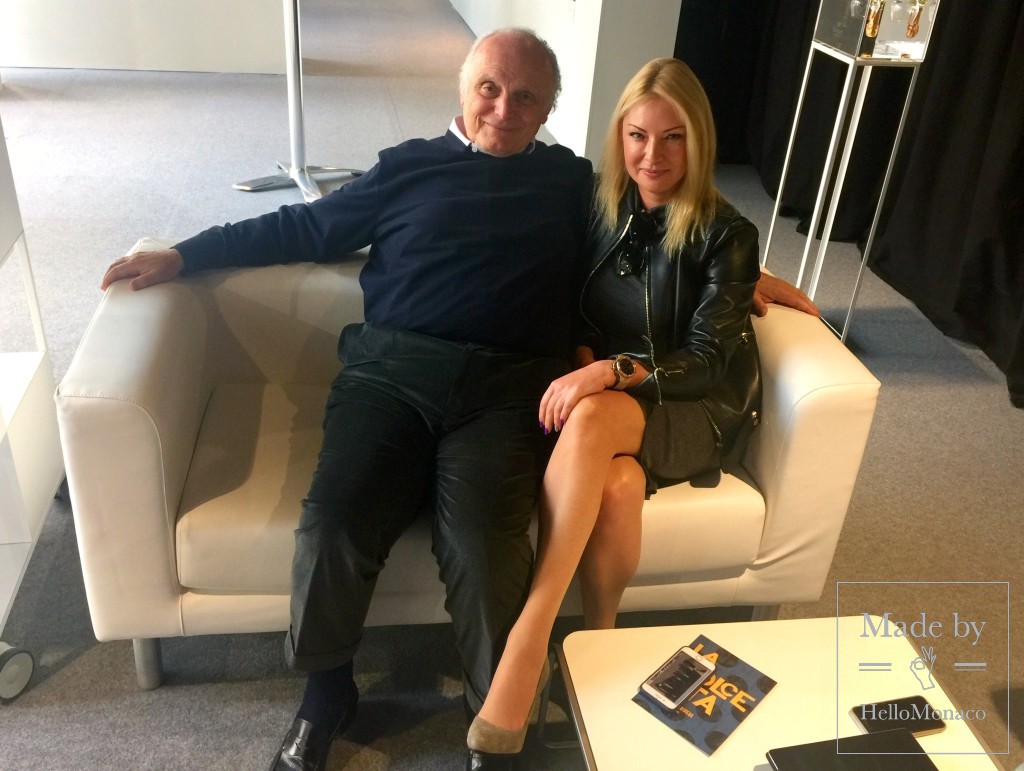 Another set of billionaire brothers for the Principality with a combined net worth $3.3 billion. David, 71, is listed at #1284 on Forbes Billionaire List worth around $1.8 billion, and Ezra, 73, at #1561 worth $1.5 billion. These two Syrian art dealers have «stockpiled» one of the largest collections of blue chip paintings, including Claude Monet, Auguste Renoir, Mark Rothko and more. They have 300 Picassos valued at $3 billion alone. Originally from Syria, the family moved to Lebanon in the 1940s after anti-Semitic unrest in the country. From there the family moved to Milan, where the brothers discovered art trading. Today the brothers are considered the largest buying force in the art world.
Interesting fact: David is an avid player of Backgammon and was the 1996 Backgammon World Champion.
8. Sir Stelios Haji-Ioannou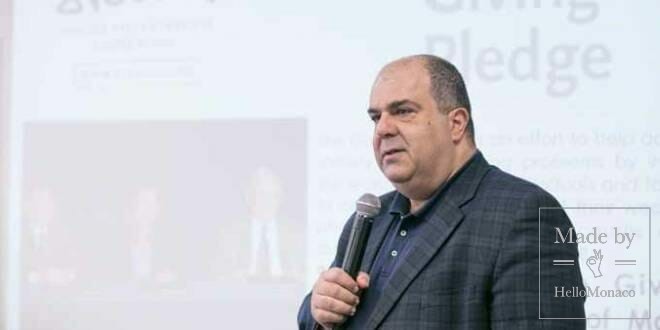 The 51-year-old Cypriot «serial entrepreneur,» as he refers to himself, started EasyJet Airlines and the easy brand. He ranks #1477 on Forbes Billionaire List, with $1.62 billion of net worth. Stelios is the son of a Cypriot shipping magnate, who loaned him £5 million to start the airline venture in 1995. Today easyGroup, headquartered in London, includes easyCar, easyHotel, easyBus and more.
Interesting fact: Stelios joined Giving Pledge in 2017, which sees philanthropist billionaires pledge a portion of their annual income to charity. Read more about Stelios Haji-Ioannou.
9. Mohamed Al-Fayed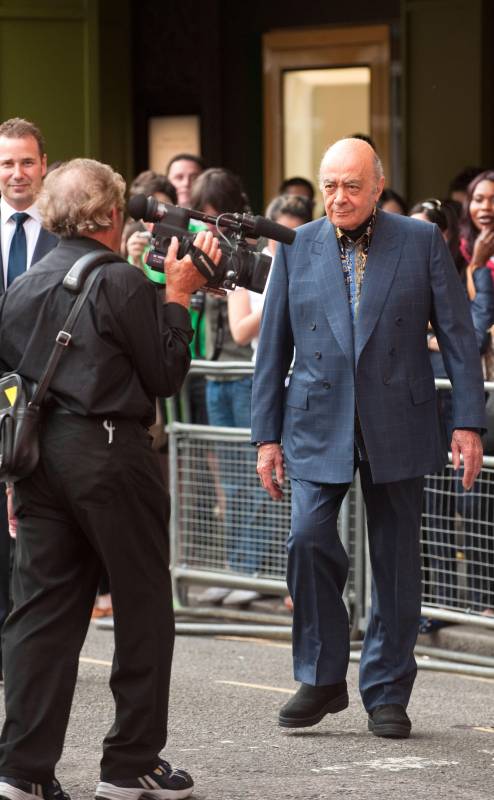 Tied with #8 for a net worth of $1.62 billion, the 89-year-old Egyptian businessman made his money in the UK as the sole owner of Harrods department store. He sold Harrods to Qatar in 2010 for £2.4 billion, but still owns the Ritz Hotel in Paris and 75 Rockefeller Plaza in New York. He also owned Fulham club, which he sold for $300 million in 2103. Al-Fayed has lived in Monaco for decades, being a part of glamour days of Hollywood stars and the marriage of Prince Rainier III to Grace Kelly.
Interesting fact: For a long time, the Sokar yacht where Mohamed's son, Dodi, proposed marriage to Princess Diana was the first in the ranking of the «coolest» megayachts. On this magnificent ship Dodi and Diana spent their last summer vacation.
Later, the yacht became a target for the paparazzis and the «yellow press». Mohamed Al-Fayed practically ceased to use it and sold it to his colleague in oil business for $35 million. However, one can see the Sokar yacht in Monaco from time to time.
10. Alexander Vik
The 63-year-old Norwegian businessman ranks #2124 on Forbes Billionaire List with a net worth of $1 billion. From a long standing family of Norwegian fur merchants, Alex was born in Norway, raised in Sweden, schooled in the Canary Islands and attended university at Harvard. Mr Vik has invested in several different industries, from insurance to closed funds, but he made significant wealth in the tech industry. He lives in Monaco with his wife and four children.
Interesting fact: Alexander Vik owns Christiania Vodka brand, made from a 400-year-old recipe that originated in the court of Norway's King Christian IV.
11. Michele Ferrero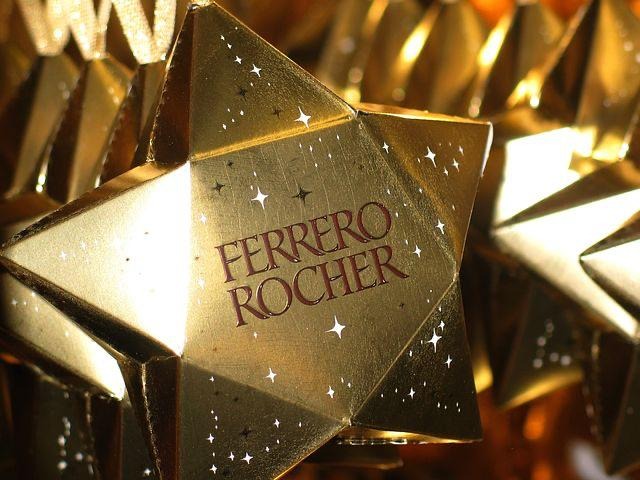 The famous Italian entrepreneur originally from Dogliani – Michele Ferrero – known for his sweet empire Ferrero, also couldn't resist that particular charm of the Principality and moved here.
One of Italy's richest businessmen took over the board of his father Pietro Ferrero's successful pastry company in 1957 and it has been difficult to compete with its authority on the market ever since. It was he who initiated the launch of the everybody's favorite Nutella chocolate paste. Today, Ferrero Group includes such brands as Nutella, Ferrero Rocher, Tic Tac, Rafaello, Kinder and Mon Chéri.
In 2015, Michele had passed away in the Princess Grace hospital in Monaco at the age of 89. Prince Albert II himself was present at the burial ceremony.