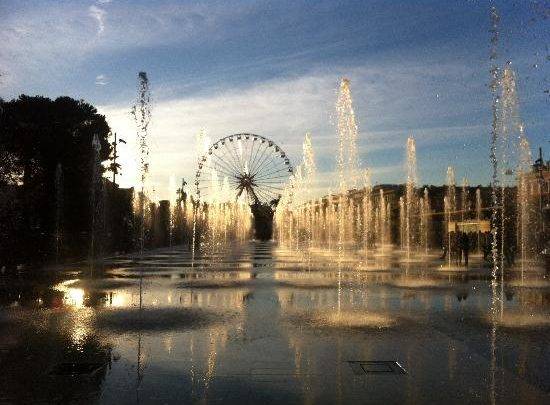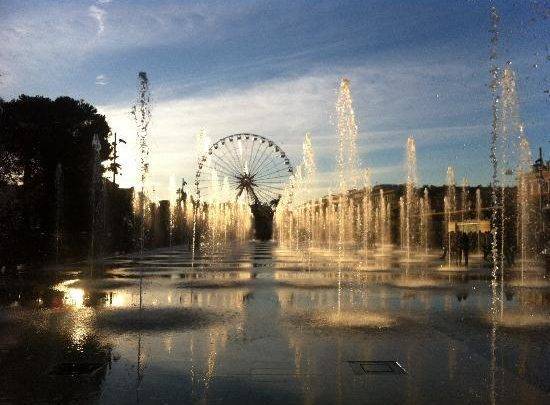 Nice, a close Monaco neighbour is a vibrant and beautiful city on the French Riviera, always nice for a stroll or a day out. In the past 5-10 years, its authorities have invested a lot of money and effort to ennoble and secure this southern "capital" for its own residents and tourists. The new tram line that is now connecting Cote d'Azur Airport to the city centre is an impressive achievement, just to name one. This tram now makes one of the city's largest parks and zoos, Phoenix, easily accessible. What to do and how to spend your time in Nice, avoiding the beaten tourist tracks? Angelina Korovina, a French translator who lives with her family in the eastern part of Nice, introduced us to her favourite spots.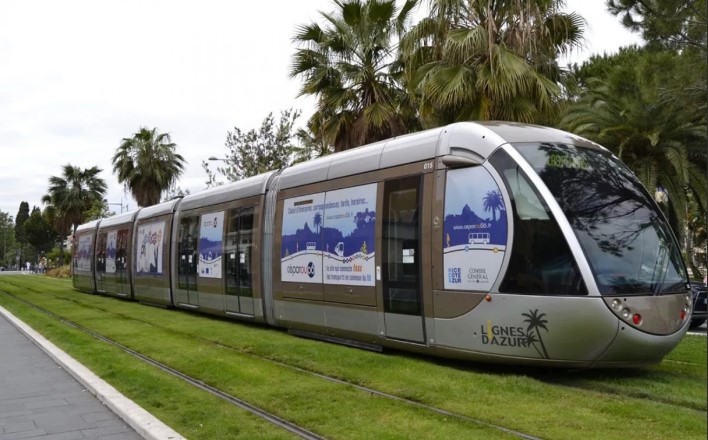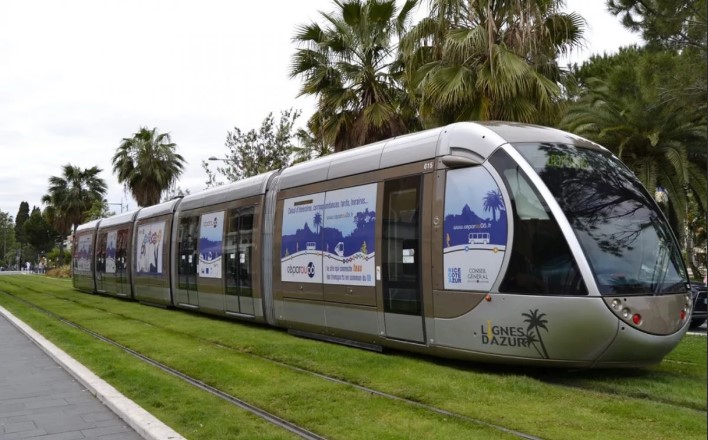 If you come to Nice in the midst of a hot summer, you may be amazed at the number of people populating its central streets. These are mainly tourists – locals tend to "flee" the place at the height of the summer. During these months, to cross the city and reach my favourite spot, the port, I am carefully avoiding the pedestrian street rue de France, Massena Square and the shopping boulevard Jean Medecin. I take the quiet bourgeois boulevard Victor Hugo instead. This street is famous for its many prestigious lawyers' and doctors' offices. If you want to visit Angelina Joli's obstetrician,  keep an eye out for Dr. Sussmann's nameplate.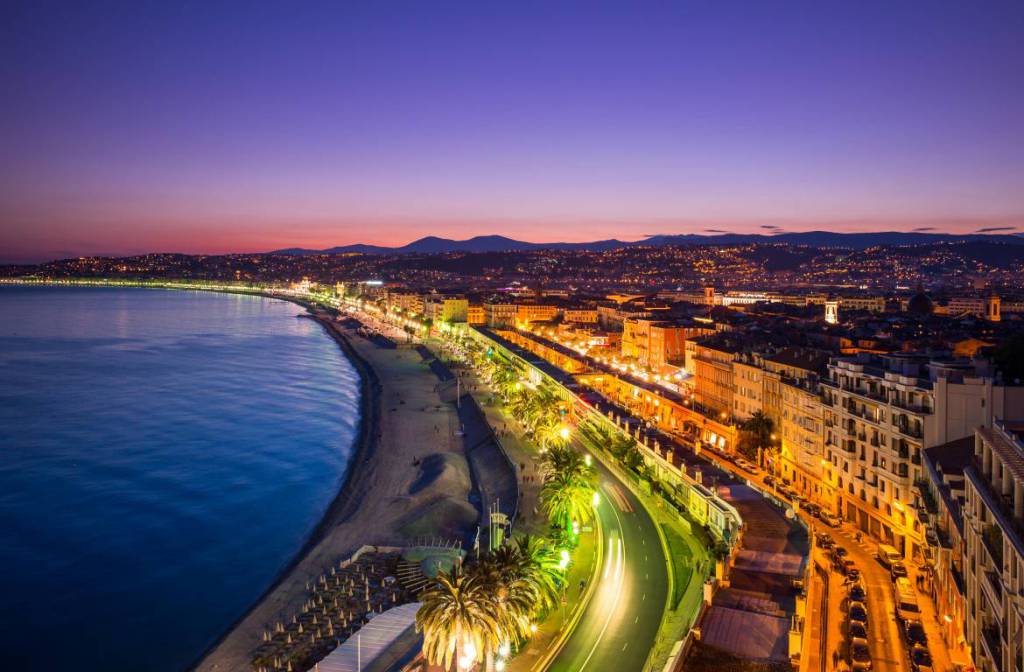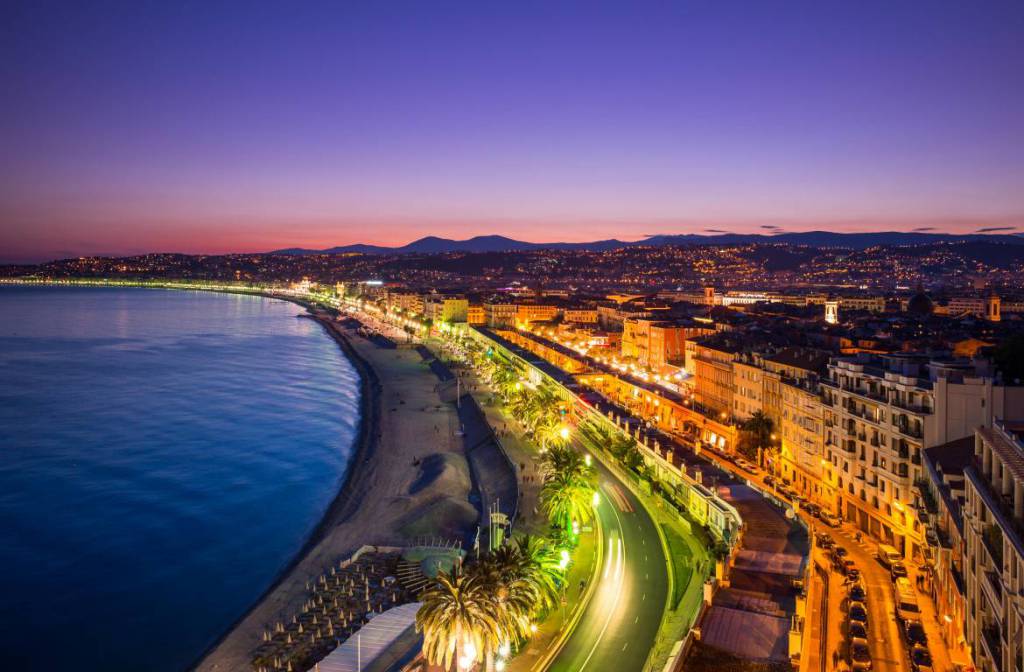 At the high point of Nice Etoile Shopping Center, airport tramline terminus, follow Boulevard Dubouchage. Once at the Boulevard Carabacel junction, head left and up to the Cimiez area with its many villas and the Chagall and Matisse Museums. You may get to admire stunning panoramic views from the scenic Franciscan Museum and its old cemetery located just next to the Matisse Museum. By the way, all local residents are entitled to free museum visits with their «carte musee» pass delivered right on the spot.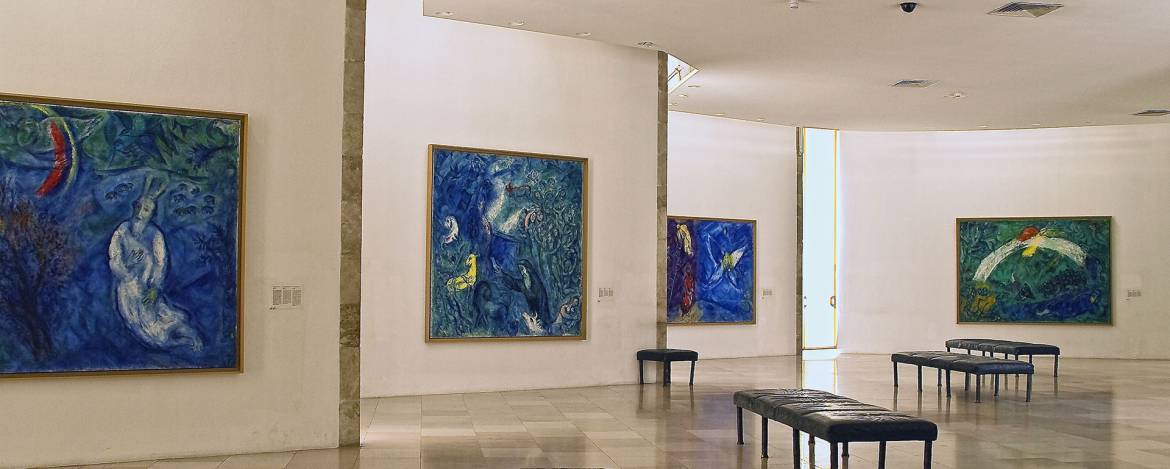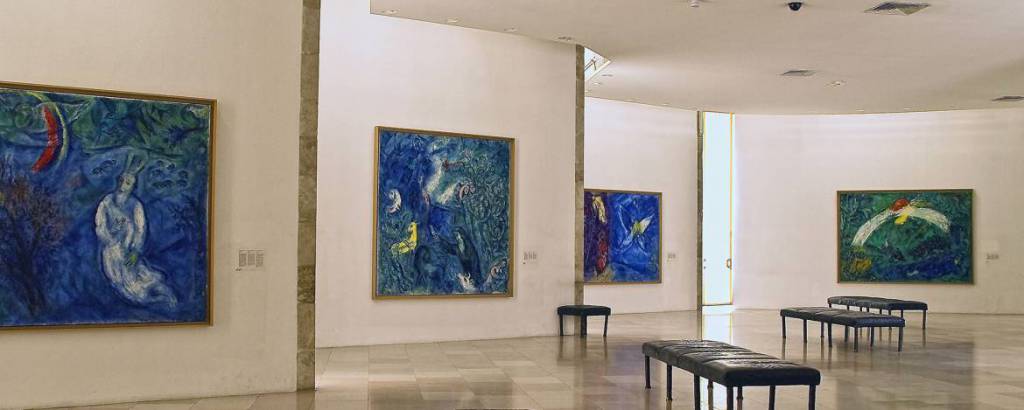 Coulee Verte Park is located at the bottom of the Carabacel Boulevard, just a stone's throw away from Massena Square. Children and parents alike will be delighted to splash and get refreshed in its fountains on a hot day. Keep an eye out for the free still and sparkling water machine…
Nice is famous for its many restaurants. If you love seafood and oysters, in particular, drop by the Cafe de Turin on Garibaldi Square. This is a place popular with tourists and locals alike.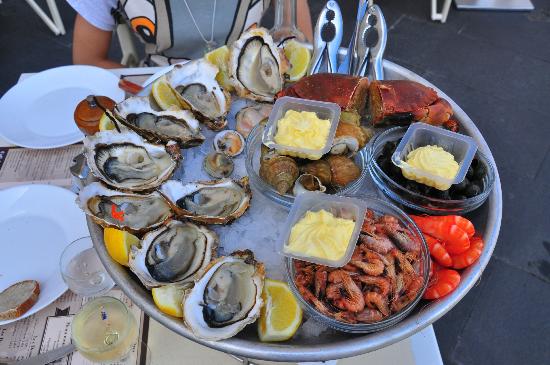 Walk to the port and eat more oysters in the Paloma cafe. Or watch a football match with a pint of Guiness beer at the MaNolans Irish Pub. In summer, you can cross the port on the scenic Lou Passagin ferry. This spot is sunny most of the time, boasting a splendid view of the Castle Hill (Colline du Chateau). There is no castle as such. Extensive diggings have been made lately, however, revealing the castle's foundation. A number of discreet paths will get you to the top from the Old Town. No need to climb steep steps or queue for the elevator. You can also board a cute tourist train on the promenade that will take you up the hill. Once at the top, enjoy the coolness of its waterfall, stroll through its scenic old cemetery, chill in its cafe or frolic in the playground.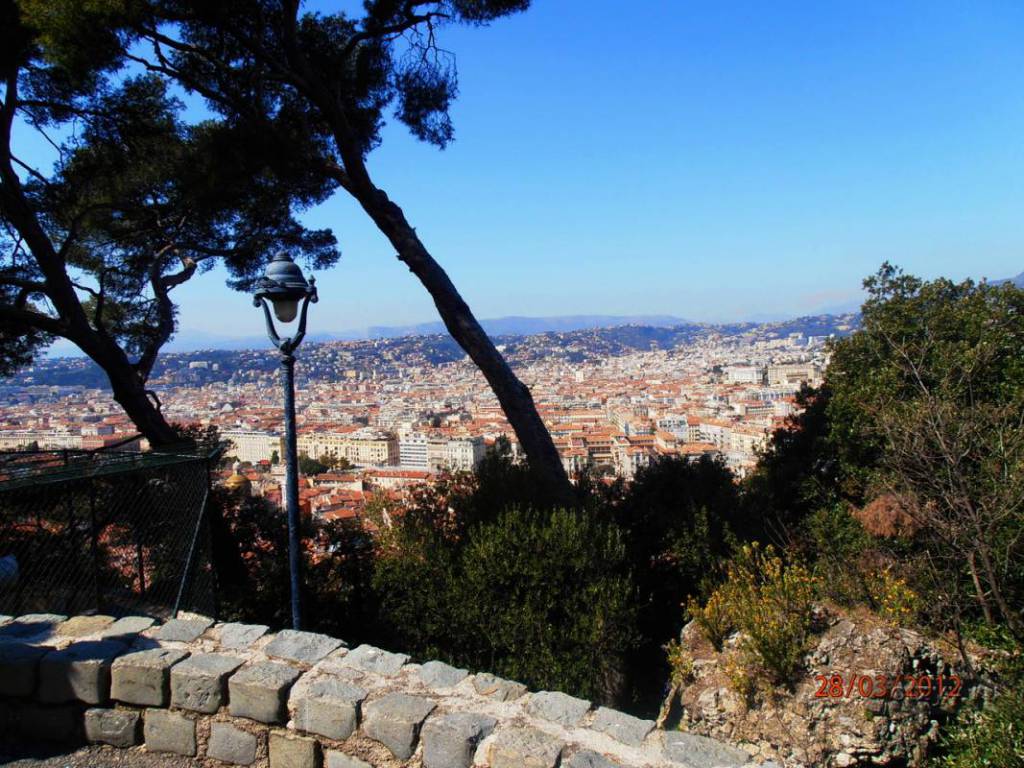 «La Petite Maison» near Massena square is a favourite with the ex-President of the French Republic, Nicolas Sarkozy and his wife Carla Bruni.  The couple are regulars here on both their official and unofficial visits to the south of France. Its cuisine is exceptional, but quite pricey … Chances are that you will bump into its owner Nicole – a famous Nicoise personally monitoring the quality of its food and service. In 2010, Nicole was awarded the Order of the Legion of Honour for her services to the country. France does appreciate its good food!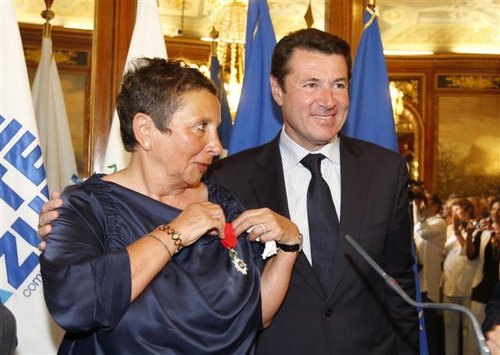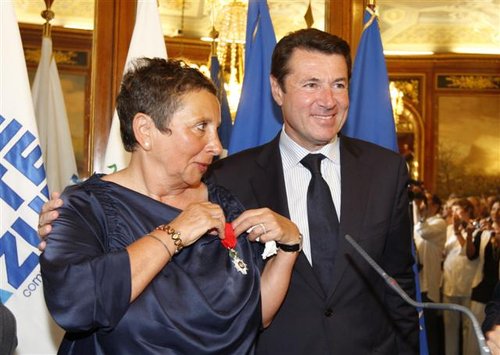 Stop for a coffee in quaint  Pinkoffee at rue Halévy (on the corner of McDonald's at Le Meridien Hotel). It is famous for its excellent coffee, homemade cakes and cozy sofas upstairs.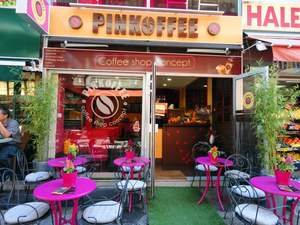 Many of Nice's beach restaurants are typical in their layout and, sadly, expensive and not very tasty food. «Le Galet», run by the owner of the famous Italian «La Storia», «la Favola» and «Di Piu», is a nice exception, however. Its portions are very generous. If you are not a big eater, one dish to share could be enough. «The Coco Beach» has recently opened in the eastern part of Nice, just opposite the Lenval Hospital. Here you can enjoy the coolness of a small pool (that children are not allowed to splash in!) If you are looking for a casual lunch with your children, the next door Miami Beach with its playgound and friendly service would be just right for you.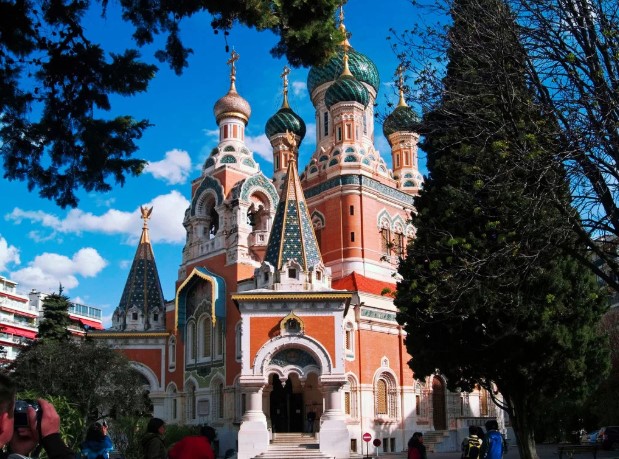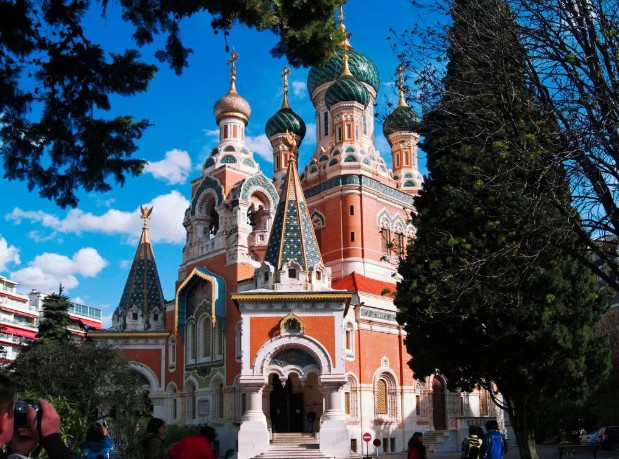 If you like salsa dancing like me (or are willing to master this dynamic dance), stop by the Palais Mediterranee for a lesson. All the information on the local salsatecas in Antibes and Monaco is available here: www.websalsazur.com.
Аnd what are your favourite places in Nice?
Photos:  yandex.ru/images/ Tripadvisor/ sites of the places