Hotels
The Monte-Carlo Bay luxury resort hotel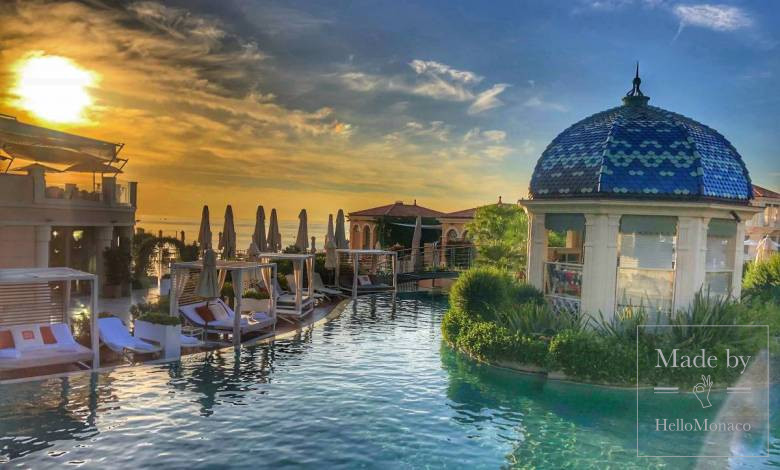 The Monte-Carlo Bay Hotel, owned by the SBM group, has a geniune resort atmosphere. Guests may spend a whole day here sipping a cocktail by the azure pool, enjoying a spa or treating themselves to a gourmet meal in one of the hotel's restaurants.
This is a huge complex bordering France. Its secluded location lets you enjoy private access to the open sea. At the same time, Monaco's iconic restaurants and clubs – Sporting, Jimmy's, Coya – are just a stone's throw away.
The Monte-Carlo Bay Hotel & Resort officially opened in 2006. Its design is all about elegant interiors and contemporary art. Its lobby boasts quite a few Pop Art works and exhibitions.
Executive suite
The world-famous Rolex Masters tennis tournament is held in spring at the Monte-Carlo Country Club clay courts just a few minutes away. The hotel therefore often hosts receptions and events relative to this iconic championship. In 2018, the Monte-Carlo Bay officially opened its Rafael Nadal Suite. This exclusive 92sqm space features photographs and personal belongings of the legendary tennis player.
An oasis in the Principality of Monaco
This luxurious hotel and resort is located on the Larvotto peninsula in the midst of several hectares of tropical garden. The Monte-Carlo Bay Hotel & Resort is a real oasis boasting its own waterfalls and a turquoise lagoon with a sandy seabed. Its guests are lucky to have access to the tropical garden indoor pool equipped with a Jacuzzi, a heated outdoor infinity pool, a solarium and a fitness room. The 900 sqm "Cinq Mondes Spa" deserves a special mention. Facial and body treatments, signature beauty rituals, traditional massages and wellness procedures are available to the hotel's residents and outside guests.
A holiday catering for every taste
If you are a nightlife lover, head to the Blue Gin Bar offering its signature cocktails, shisha and resident DJ parties. This is definitely a favourite among the locals for its lively atmosphere and breathtaking sea views. Gambling enthusiasts may try their luck at the hotel's casino. This complex has its own helipad and marina.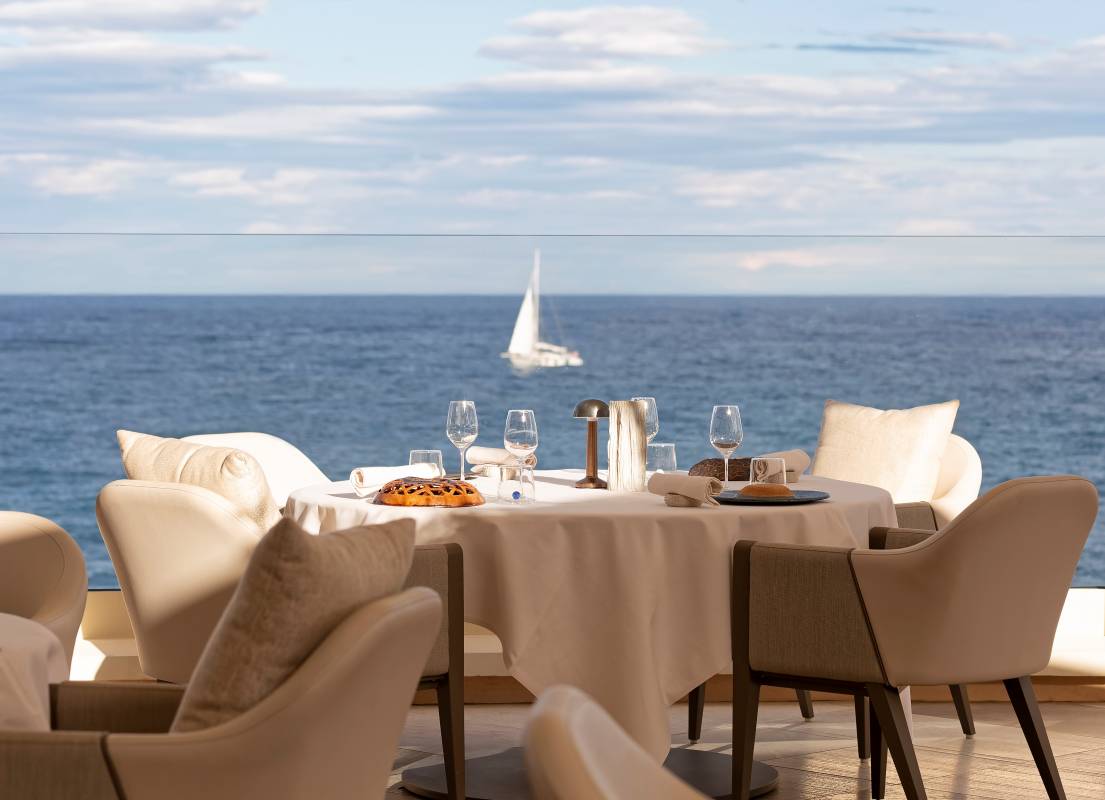 Restaurants
The Monte-Carlo Bay Hotel & Resort is not just an oasis for sea and sun lovers, but also a gourmet's paradise. The two-Michelin-starred "Blue Bay" truly stands out thanks to its talented chef Marcel Ravin. Combining the Caribbean and Mediterranean cuisine, this restaurant often serves themed lunches and dinners.
"L'Orange Verte" menu offers you a true culinary journey. Treat yourself to the fresh local produce and signature desserts on its  Las Brisas sun-bathed terrace. This is the perfect venue to host a brunch with friends or host a business meeting.
"L'Hippocampe" bar is an ideal place to enjoy a refreshing cocktail by the poolside.
---
Rates start from €370 per room, depending on the season.
Address: 40 Av. Princesse Grace, 98000 Monaco, Monaco
Tel: +377 98 06 02 00
---