Hotels
The Riviera Marriott: a modern hotel right on the Monaco border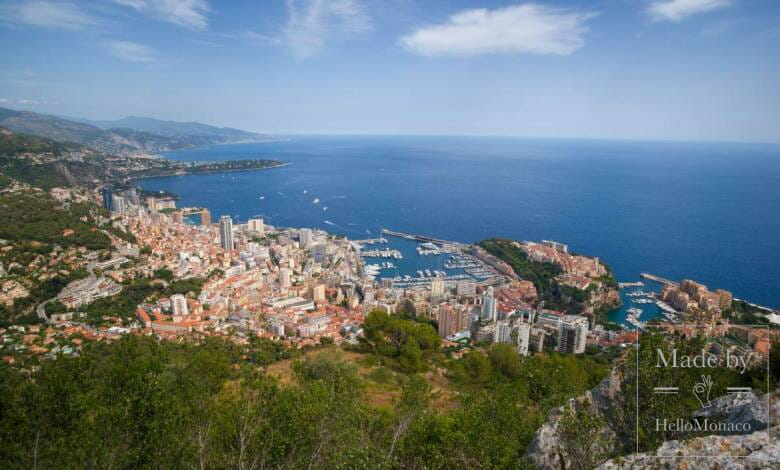 In 1995, the three-star beach hotel owned by the Ramada company opened its doors to its first guests. Just a few years later, it was acquired by the Marriott group and upgraded to four stars.
In 2019, its 186 rooms were completely refurbished. Mariott suites are now truly basking in the Mediterranean light and warmth. The designers have chosen pastel colours for the room interiors, with the floors covered in wooden parquet. Very importantly, 80 percent of the rooms have a panoramic coastal view.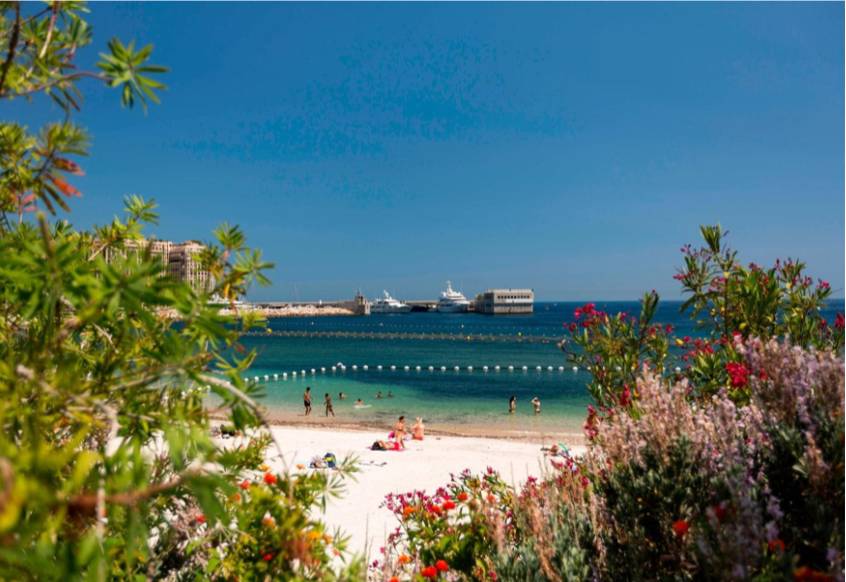 Location
The Riviera Marriott Hotel is officially located on French territory. Some of the Principality's attractions, however, are even more accessible from here than from Monaco! A 6-metre walk from the hotel's doorstep will thus take you across the border to another state! The Riviera Marriott offers a picturesque panorama of the Cap d'Ail marina that rivals in beauty with Monaco's Port Hercule. Luxurious super yachts are moored here, and the proximity to the Monaco Heliport makes it even more attractive for luxury holiday lovers.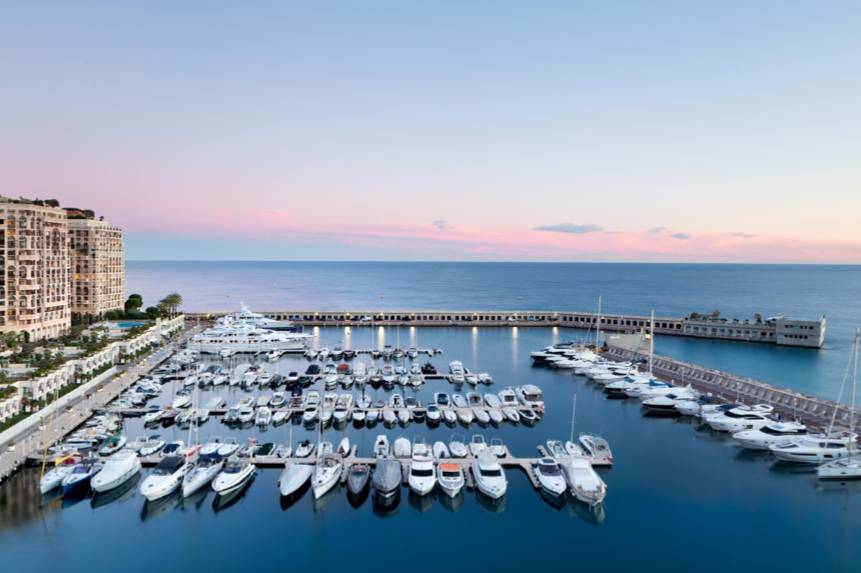 Just a couple of minutes, and you will find yourself at Louis II Stadium, a regular venue for the "Monaco FC" football matches. A 7-minute walk will take you to the extraordinary Princess Grace rose garden. Every season it is imbued with the delicate fragrance of its beautiful flowers. Its International Florist Competition features the most amazing plants from all around the world. Another 5 minutes, and you will be able to reach the famous Chapiteau. A walk to the iconic Monaco restaurants, such as Beef bar and Moshi Moshi, will only take you a little longer – some 10 minutes to the Jean-Charles Ray embankment.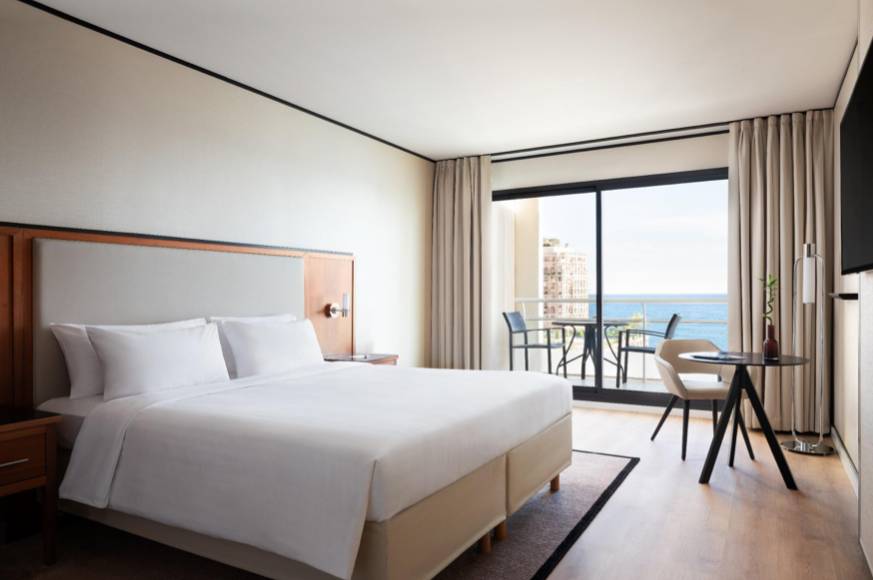 The hotel is also located right next to the Principality's major business district in Fontvieille. In addition to its shopping centres and offices, discover the Monaco Zoo, the Stamp museum and the scenic port. You are now just a stone's throw away from the Monaco-Ville old town and the Palace Square with its Princely Palace. Once you are weary of the city landscape and longing for a coastal walk, just turn to the right of the hotel. A few minutes walk will take you to sandy Marquet beach near a popular trail stretching to Mala beach.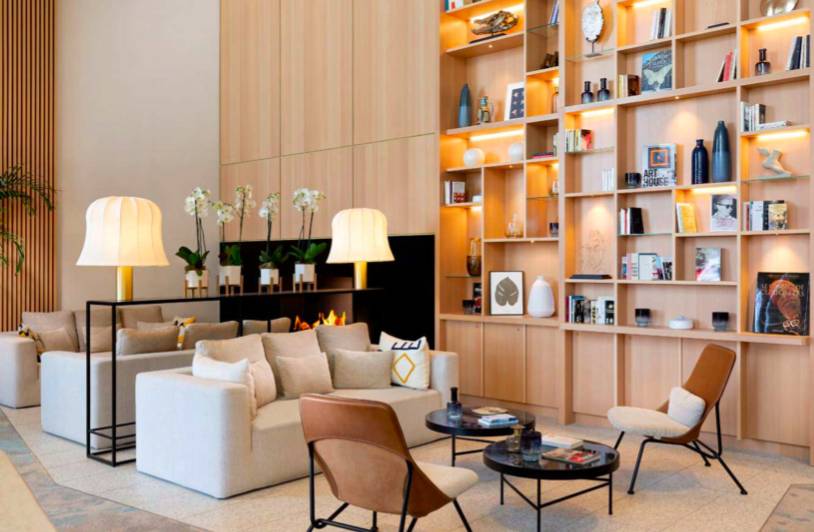 Bars and restaurants
The hotel's Bolinas Restaurant favours Mediterranean cuisine. Its poolside bar serves you delicious cocktails and snacks.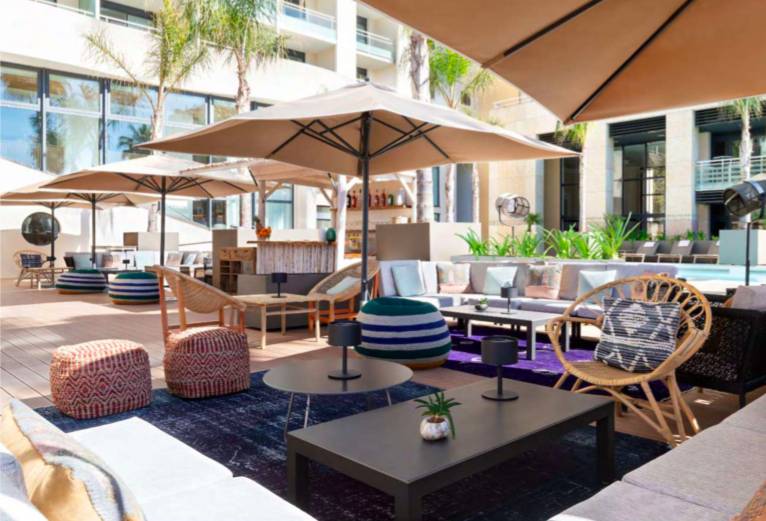 Facilities
Guests are invited to enjoy the state-of-the-art fitness room. Book sports sessions with a private instructor and relax by the outdoor pool. The hotel also has a ballroom for special events.
A free hourly shuttle service to the centre of Monaco is available to Riviera Marriott guests.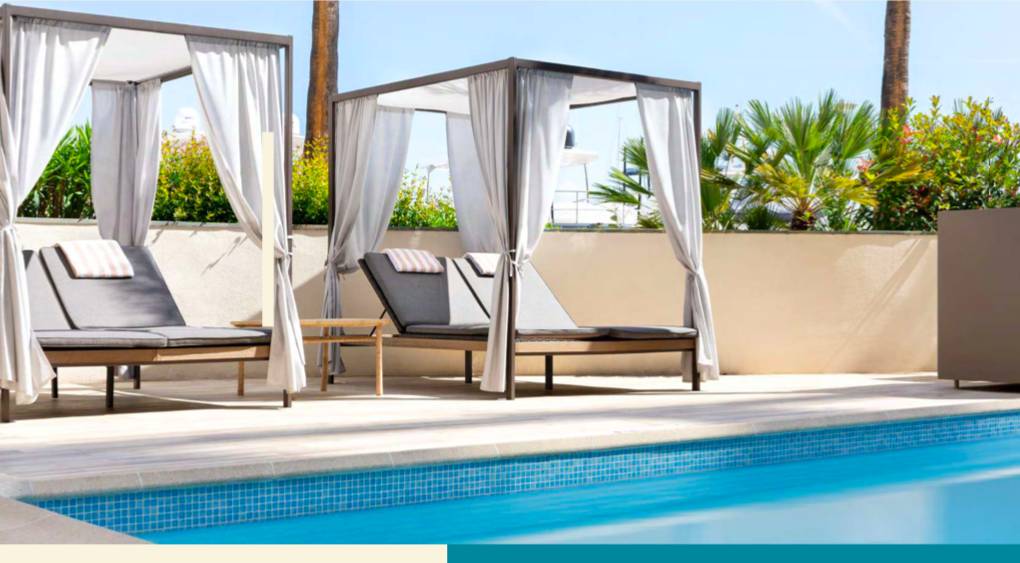 ---
Room rates start from EUR 174, depending on the season.
Discounts and special deals are available to Marriott Bonvoy cardholders.
Address: Port de Cap d'Ail, 06320 Cap-d'Ail
Tel: 04 92 10 67 67
---