Hotels
Miramar: A Stylish Boutique Hotel in Port Hercule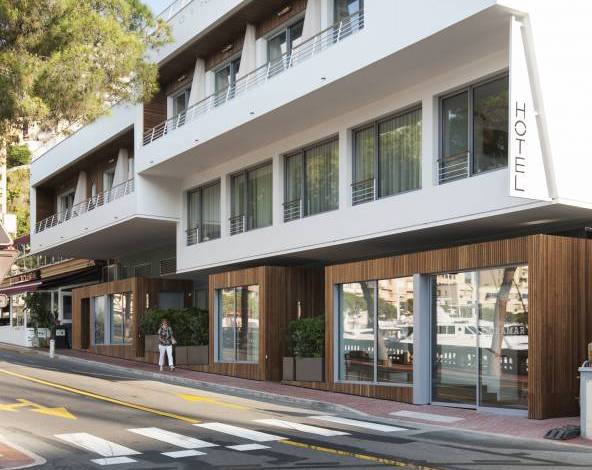 The Miramar was built in 1956. In 2014, this three-star hotel passed under the ownership of a Russian entrepreneur. A few years later in 2017, its façade was renovated, sound insulation improved and rooms remade. In 2021, it acquired its new look, reincarnating a minimalist design inscribed in the landscape of a modern seaport. Wood panelling and greenery lend the hotel a natural warmth that blends well with the Mediterranean coast. The Miramar now has the image of a modern comfortable city hotel, with a beautiful view of the port and the Formula 1 track.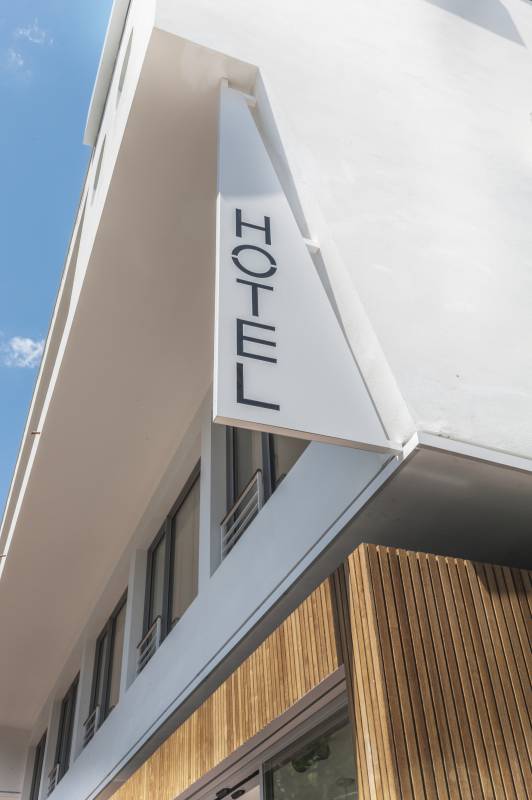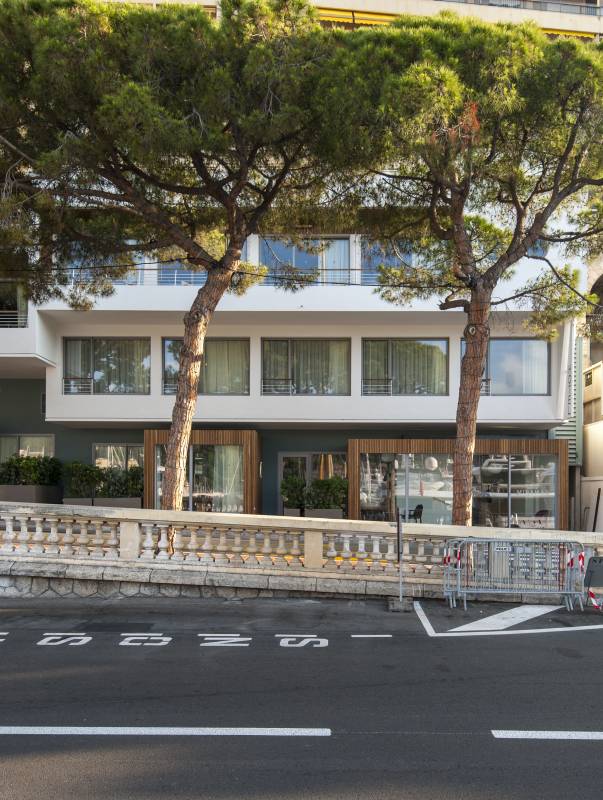 Location
The Miramar boutique hotel is located in the famous port of the Principality of Monaco – Port Hercule. Its windows offer a stunning panoramic view of the pier and Princely Palace. Right opposite, you will be able to admire the most luxurious of the superyachts in port. The very heart of Monaco – Monte Carlo – is just a stone's throw away.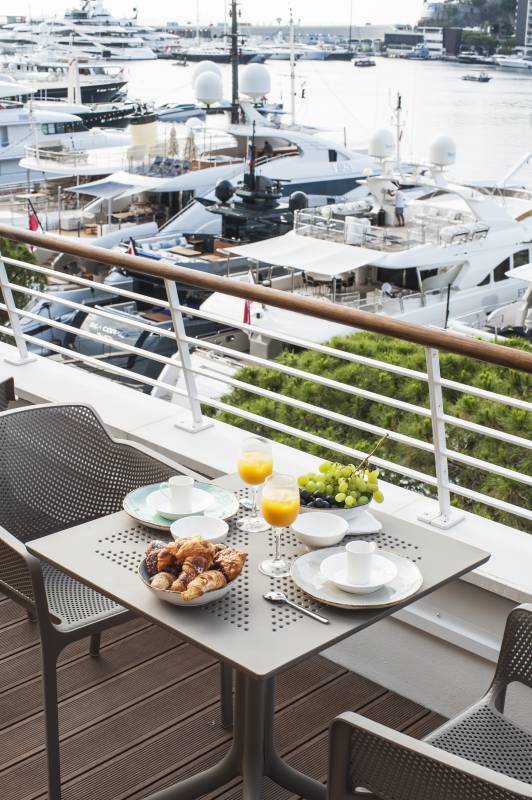 The walk to the Casino and the iconic Hotel de Paris will only take you five to seven minutes. And the legendary Yacht Club of Monaco is literally a few steps away. This is not only an exclusive venue for yachting industry professionals. It also hosts the most high-profile social events in the Principality, such as the A.M.L.A. Gala, Gala of the Irish Foundation, and a number of spectacular musical shows.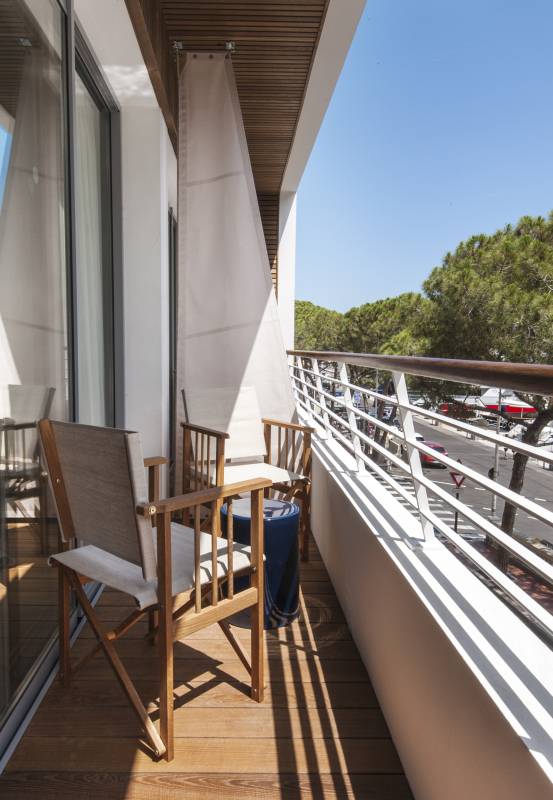 Exclusive Rooms
Have you ever dreamed of immersing yourself in an adventure right in your own hotel room? One of the Miramar's main attractions are exclusive suites dedicated to great explorers, discoverers, legendary ships and deep sea inhabitants. The "Potemkin" suite pays tribute to the iconic battleship. It is designed in monochrome colours: black waves on the walls, gray upholstery and black and white photographs. The Vespucci room is dedicated to the Florentine traveller and discoverer Amerigo Vespucci. Its style evokes dashing sea travels. Not to forget about the legendary yellow submarine. The bright walls of the "Yellow Sub" contrast with the turquoise waves, creating a carefree summer mood.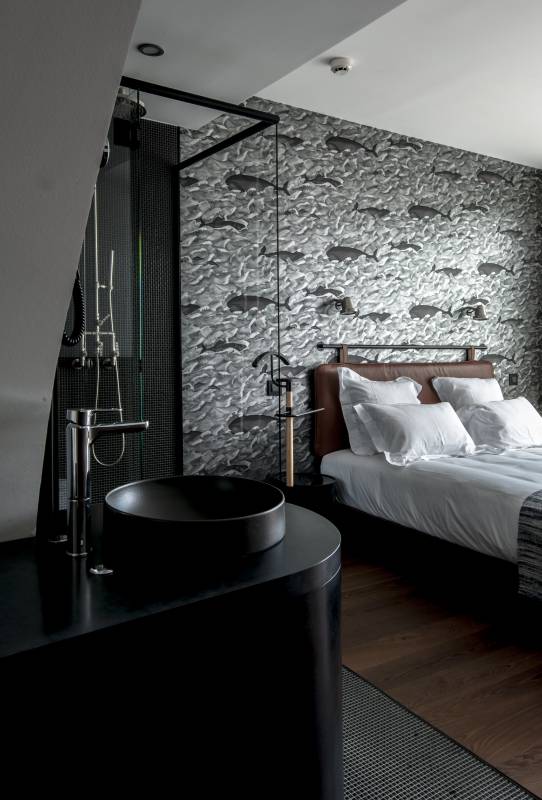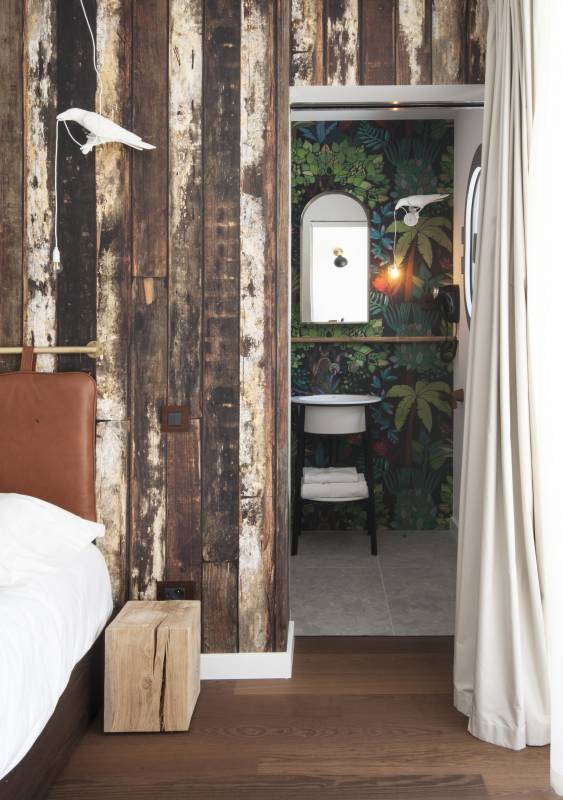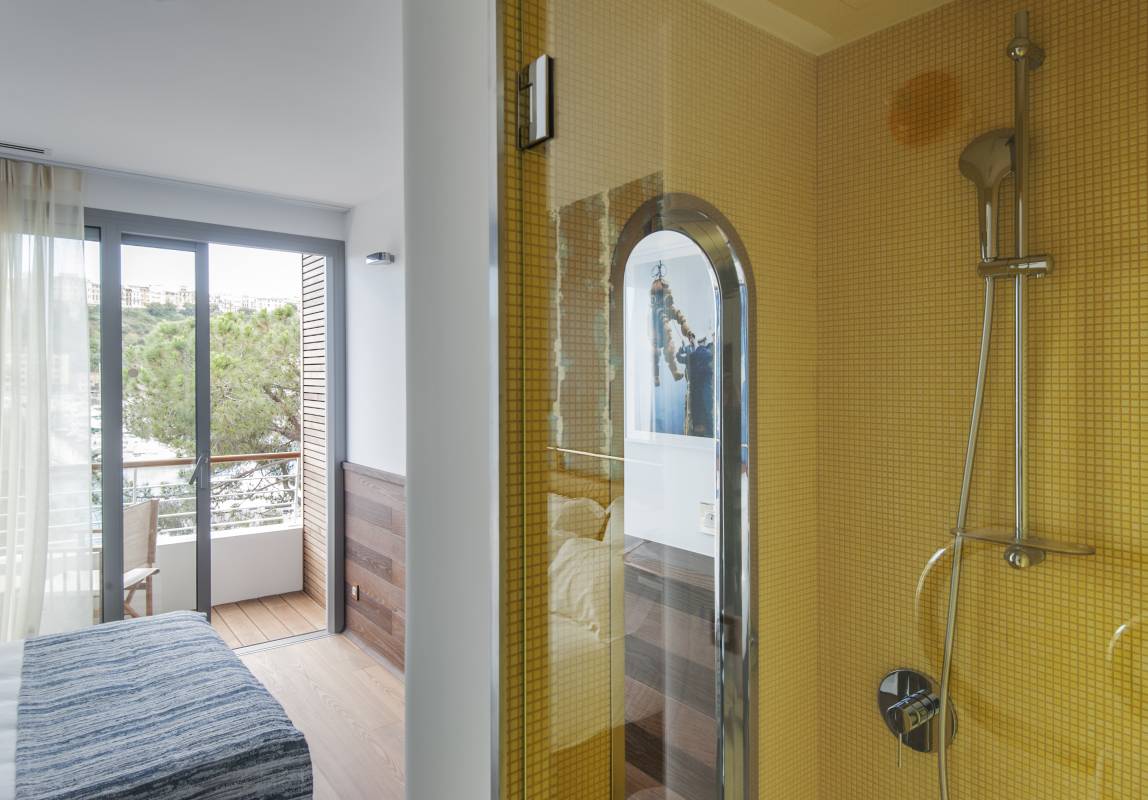 The hotel has a total of 14 rooms, 9 equipped with their own terrace. Thanks to small details, you always feel connected to the sea. Windows in some suites have been replaced with portholes. The Miramar boasts its own Sun Deck terrace on the top floor, with stunning panoramas of the pier and the legendary Formula 1 track. It truly offers some of the most spectacular views of the race. Right here the drivers of the bolides make a dangerous turn and rush up the track to the Casino.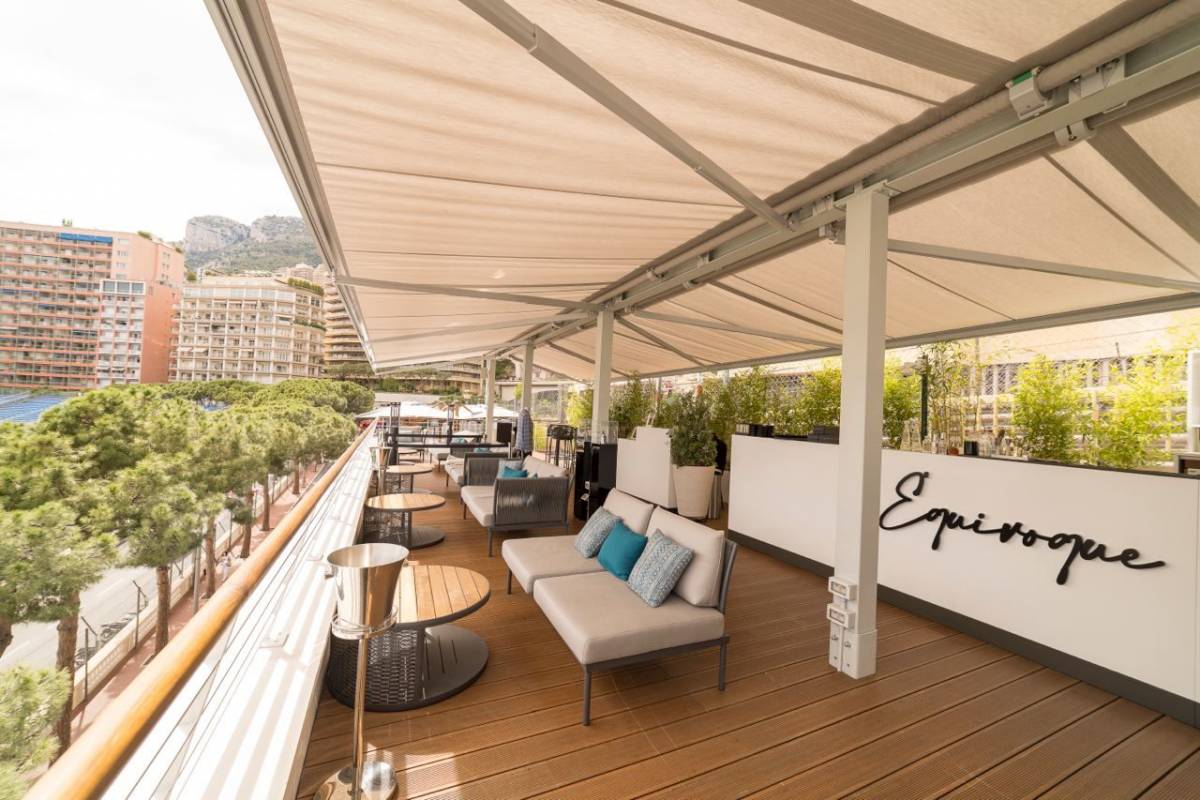 ---
Prices start from 195 euros per room depending on the season.
Address: 1 Av. J.F. Kennedy, 98000 Monaco, Monaco
Tel: +377 92 00 21 00 
---