Interviews
Oleg Petrov, vice-president of AS Monaco, answers the questions of Olga Taran, editor-in-chief of Hello Monaco magazine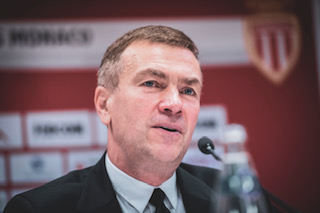 HelloMonaco: This year AS Monaco managed to make a return to the Champions League and took third place in Ligue 1. What changes helped you to achieve this result?
Oleg Petrov: Last summer, we decided to open a new chapter by setting up the sporting organisation to achieve our objectives. The arrival of Paul Mitchell as sporting director and Niko Kovač as first team coach, two recruitments in line with this plan, has set a positive dynamic in motion. We have drawn together a young and offensive team, which corresponds to Niko's philosophy. He has a lot of experience at the top level, as does Paul. Paul and Niko bring their skills. And their key word is 'work'. Nothing happens by chance and the excellent season we have just had proved it.  
HM: When you came to ASM to replace Vadim Vasiliev two years ago, the Club's owner Dmitry Rybolovlev set you the task to get back to the Champions League. What goals does he set for you today?
OP: President Dmitry Rybolovlev is very ambitious. He invests his time and money in AS Monaco because he loves the Club and wants the best for it. The arrival of the Performance Centre is a perfect example. Everything is set up so that the players are in optimum conditions and the President is constantly pushing us to achieve good results. I like this philosophy. It should drive us in everything we do.
HM: You worked as a top manager in two major Russian companies — Uralkali and Alrosa. Both are not related to sports and football in particular. Why did you accept Rybolovlev's offer? Weren't you afraid to enter a completely unknown field for you?
OP: My professional life has given me the opportunity to work in several countries and in different fields of activity. I have learned a lot from these experiences. I have known Dmitry since 2001. Our relationship goes far beyond football. When he called me in 2019 and offered me to join AS Monaco, I did not hesitate. I knew that this challenge, in a club led by Dmitry, would inevitably be interesting. Today, I do not regret my choice at all, quite the contrary, and I continue my mission with desire and determination.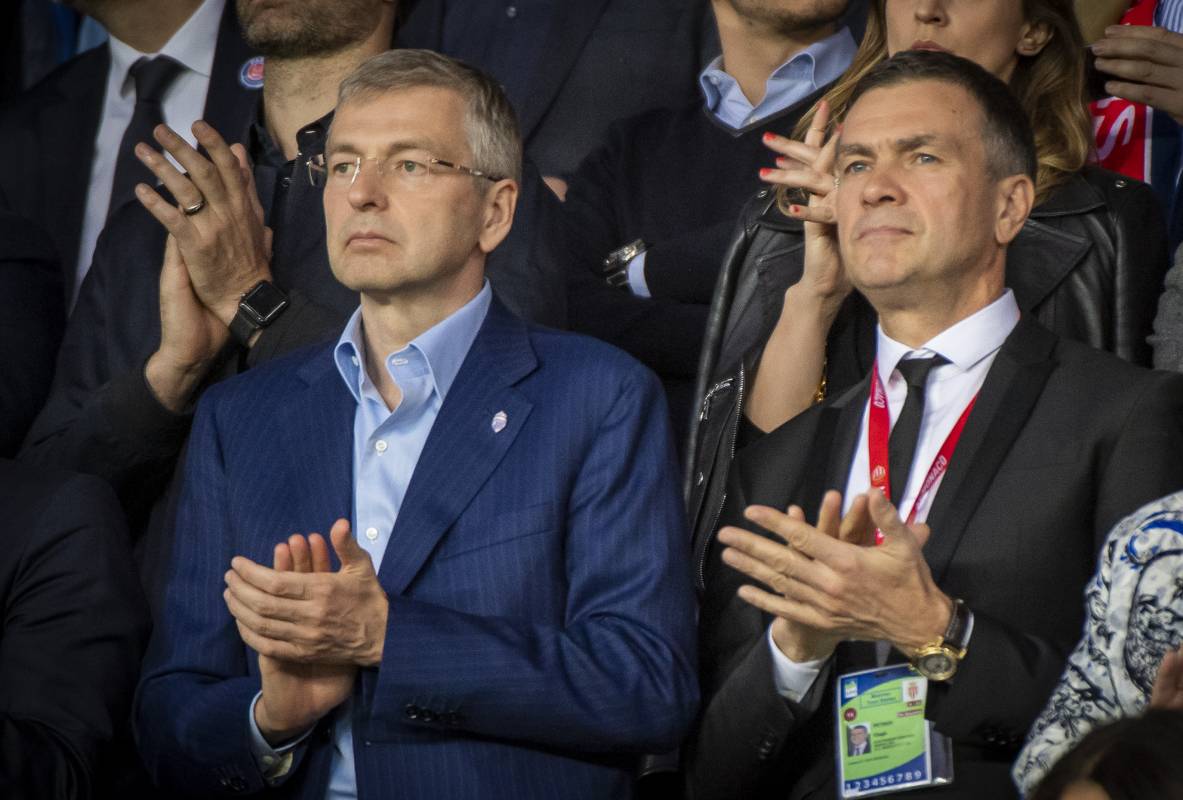 HM: Do your previous activities help you in your current new role and how?
OP: From these different experiences, I have learned to be very adaptable. This is essential in football.
HM: Which match of AS Monaco was the most memorable for you this season?
OP: In a season, there are several matches that are decisive. I remember a victory against Strasbourg last September at Stade Louis-II. We were reduced to nine men and, with several Academy players like Benoît Badiashile, Eliot Matazo, Chrislain Matsima and Giulian Biancone, we held on to win 3:2. It was a nice tribute to our youth and to the quality of our Academy but also to our sports project in which the development of young players has its place. I was also very excited when we won at the Parc des Princes against PSG in February. Paris was the reigning French champion and they were coming off a Champions League recital against Barcelona. Niko Kovač and his staff had done an incredible job to counter them. It was a landmark victory. Finally, the last match in Lens was like a relief. It's wonderful to see an entire team reap the fruits of its labour. This European qualification is fully deserved.
HM: How is the Club going to work during the off–season and what are your plans for the "mercato"?
OP: The transfer period has not yet started (when the interview was conducted. — Ed.) but we are very attentive to the market. We have looked at different scenarios to strengthen the team. It's Paul's role to look for profiles that will bring something extra to the team while fitting in well with our playing philosophy and the collective characteristics developed by Niko.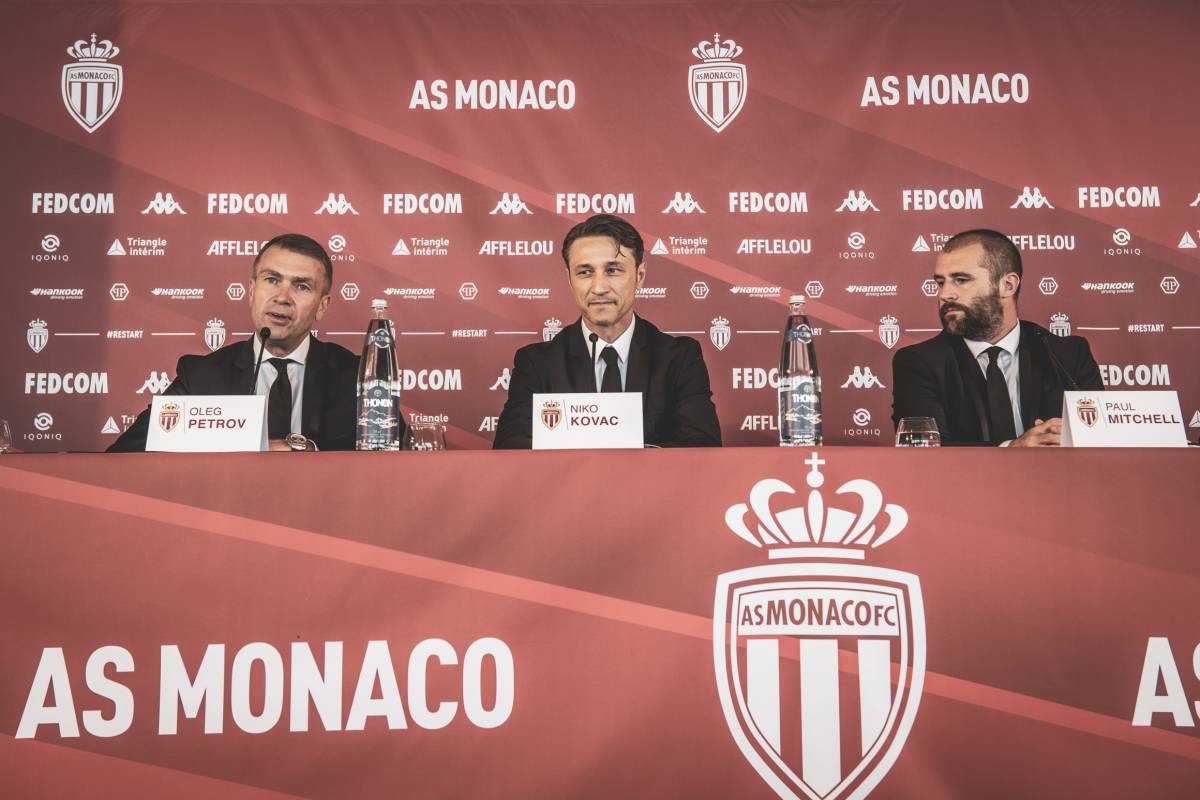 HM: AS Monaco is back to the Champions League after three years of absence. What will be the strategy?
OP: First of all, we are very happy to have certified our return to Europe with several games left in the championship. To have the best record in 2021 in L1, and one of the best in Europe, is a source of real pride. So is being back in Europe and playing a sixth continental campaign in the last eight seasons. For our youngsters, to rub shoulders with the best teams would be a great challenge. If we reach the group stage, we intend to do well and show a good image of the Principality.
HM: How are your relationships with Paul Mitchell and Niko Kovač?
OP: The relationship between the three of us is very good. We work in a collegial manner and with good understanding. We exchange on a daily basis, in a constructive way, and there is a lot of transparency between us. Each in our own field, we respect the work of the others and we move forward with the same objective: to make AS Monaco progress day after day.
HM: You have been in AS Monaco for two years. What have you managed to do and what have you not?
OP: There have been many things, many emotions, great moments and others, more complicated, but which have allowed me to discover new facets of the profession. Football is very demanding. I am very happy to have lived this season with the group. However, I would have liked our supporters to be with us to celebrate with the whole AS Monaco family. Their return to the stadium, which I hope will be soon, will be a new challenge for us but above all a great joy for us. We have also decided to offer our season ticket holders of the season just ended their season ticket for the coming season. We can't wait to see our fans again.
HM: In 2024, the club will celebrate its 100th anniversary. Are you already planning some events on this occasion?
OP: We are lucky enough to represent one of the most successful clubs in the French Championship. AS Monaco is the club of the Principality, with a great history, a record of success and a very strong identity among football fans. We will do our best to pay tribute to the Club, its history and to celebrate this special anniversary in a collective way.