Latest news
Can Totti and Prince Albert's World Stars Win Against the F1 Drivers with Leclerc and Verstappen?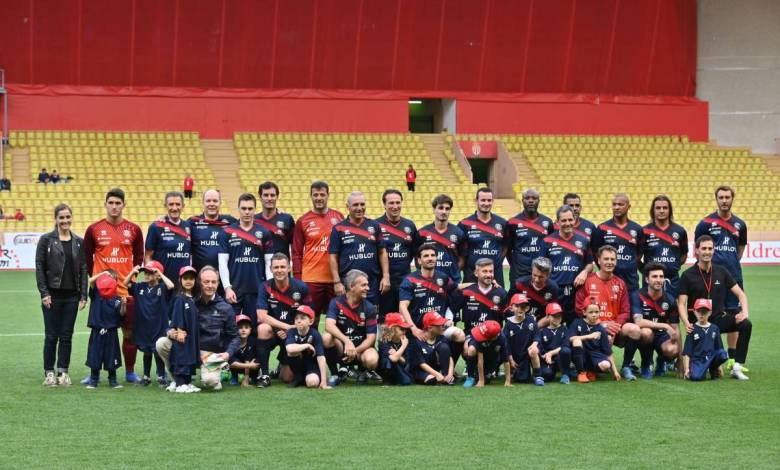 Francesco Totti, Messi and Ronaldo – what do they have in common? They all can create magic with a football and have millions of followers and top the league tables in terms of popularity. 
Which makes Totti the ideal catch for Prince Albert's World Stars football team who are about to face off against the Formula 1 Drivers on Tuesday, 24th of May at the Louis II Stadium in Monaco. 
These matches are hotly contended, often cliffhangers, and one goal could be the difference between the laurels and a consolation prize. 
Rumour has it that the World Stars have a match winning tactic in reserve. While Totti and Louis Ducruet draw away all the defenders, Prince Albert would be called onto the field to sprint in and score what may be the winning goal. Not if Charles Leclerc has anything to say about it and he'll have Max Verstappen to back him up rather than breathing down his back. Charles and Max are normally used to tackling each other on the Grand Prix circuit. A little nudge and the other smashes into the barrier. 
Against the World Stars they need to save their tackles for Totti, and all the other Stars – but will they? Might they forget they are playing on the same team and take each other out! But that still leaves Nico Rosberg to score for the F1 Drivers.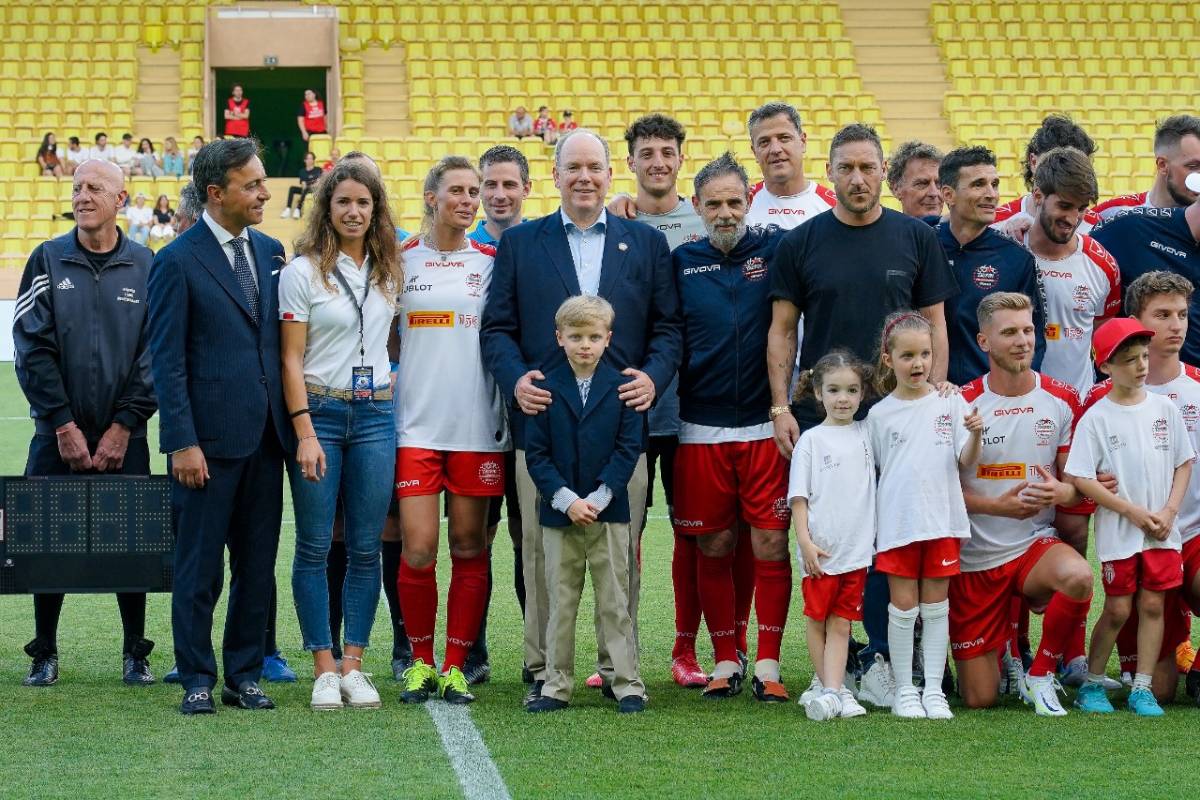 Humour aside, the event is a rare opportunity to be up close to 11 world stars and 11 Formula 1 drivers for 90 minutes. Don't miss the chance to support your heroes in this yearly thriller with the "World Stars Team For The Children" captained by Prince Albert playing against the Formula 1 Drivers. Prince Albert is Honorary President and founder, together with Mauro Serra, of the STAR TEAM FOR THE CHILDREN. 
Who is going to win? We know the answer already — the children! Because the event raises millions of euros for Children's Charities Associations in Europe.
Eros Ramazzoti and Italian Singers 
Did you know that in 1993 the match was between world-renowned athletes resident in Monaco and Italian singers recruited by Eros Ramazzotti. 
Since then did you also know that Michael Schumacher played soccer for the World Stars for twenty years in a row — all to help Prince Albert and Mauro Serra raise funds for children. 
Eros Ramazzotti might be a star in front of a microphone but if it's creating magic with a football then Francesco Totti is the one to watch. 
But anything can happen on the field. Don't count out Stefanos Tsitsipas who has just won the Monte Carlo Masters and is an incredible athlete. Can those bewitching feet combine with Totti's to slam the ball in the net. 
30 Years Helping Children
2022 is an important year for the STAR TEAM FOR THE CHILDREN Association, marking its 30th anniversary . Millions and millions of euros raised and millions and millions of excited fans and viewers around the world.  You can see the match broadcast live on SKY SPORT F1 HD.
Better still go watch it live. Tickets at the stadium Louis II from 9 am to 6 pm on Saturday 21, Sunday 22, Monday 23 and Tuesday 24 may 2022. Free entry for children under 14 accompanied by an adult
Francesco Totti, Italian world champion, football legend and AS Roma former captain joins the event accompanied by a new important brand, DigitalBits, whose logo will be present on the back of the team's T-shirts. 
Francesco Totti: "I am proud to be part of this team and this charity event. I have always made every effort so that football and sport can help children and new generations all over the world.  It will be a great joy for me to become part of the Prince Albert II of Monaco's team and play a game that represents these values".
Totti is often referred to as Er Bimbo de Oro (The Golden Boy), L'Ottavo Re di Roma (The Eighth King of Rome), Er Pupone (The Big Baby), and Il Capitano (The Captain) by the Italian sports media.
He is considered to be one of the greatest Italian players of all time and Roma's greatest player ever. Even Messi idolized him with the comment: 
"A great player! What a phenomenon!"
Let's hope Totti scores. Totti is known for his exuberant and humorous goal celebrations. Can't wait to see that!