Latest news
Dog Lovers' Paradise, Monaco International Dog Show Attracts Royal Admirers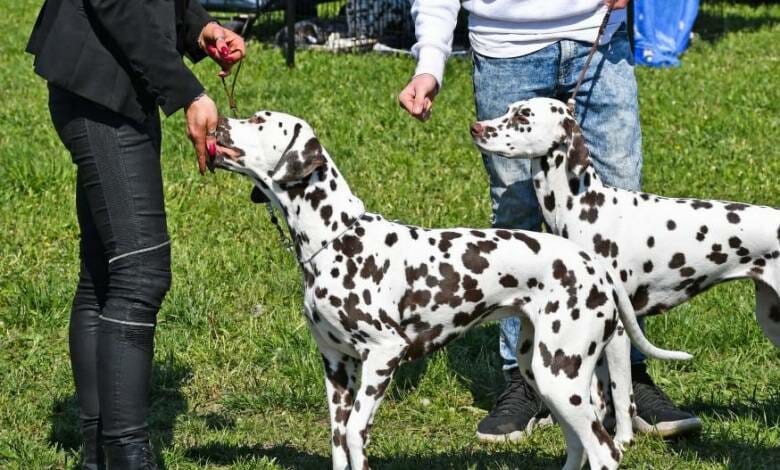 Prince Albert showed his fondness for dogs this Sunday, May 8th at the Monaco International Dog Show. The Show was held at the Fontvieille marquee and accompanying Prince Albert was Princess Caroline of Hanover. Mélanie-Antoinette de Massy is President of the Canine Society of Monaco which organizes this annual competition. Melanie is the daughter of Prince Albert and Princess Caroline's first cousin, Baroness Elizabeth-Ann de Massy, ​​who was President herself until her death in 2020.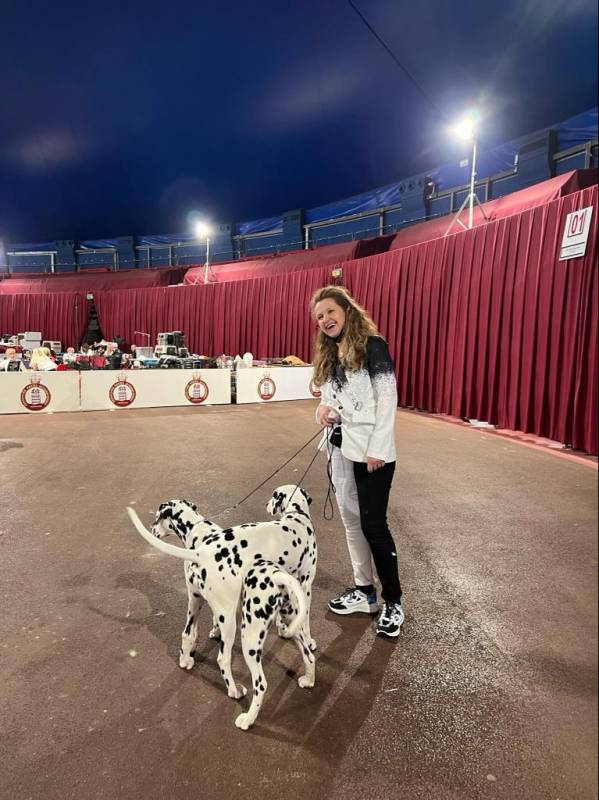 This 2022 edition was happily unencumbered by Covid restrictions and was buzzing. It brought together over 1,100 dogs of more than 180 different breeds. Over 20 countries all came to Monaco to show of their canine friends.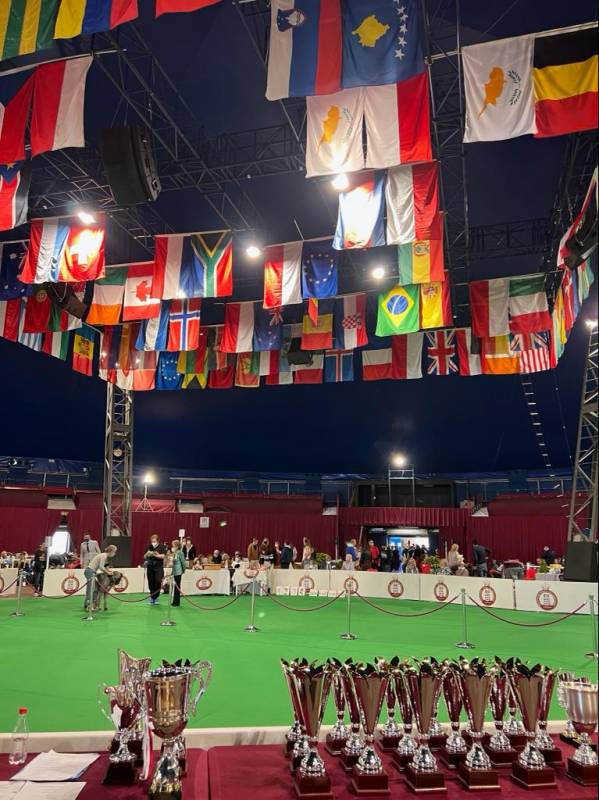 Banded into 10 groups the doggies were judged by nine international judges on their coat, their bearing, their obedience and ability. Any minor detail could sway the judges from ears to tails to teeth – even the sharpness of their look.
The judges hailed from countries as diverse as France, Hungary, Peru, Italy, Ireland, Spain and Portugal.
It was a beauty contest to end all beauty contests lacking only the interviews, although there was an uncanny understanding on display between the dogs and their handlers.
Dwarf Dachshund Sweeps the Laurels
The Sovereign and Princess Caroline participated in the award ceremony, fondly petting the prize-winning doggies. In the end, Caroline, took in her arms the wire-haired dwarf dachshund mounted on the first step of the podium under the admiring gaze of Prince Albert.
Monaco Canine Society
The Monaco International Dog Show, organized by the Monaco Canine Society, was created in 1927 by H.S.H. Princess Charlotte who was President until 1950, when her daughter H.S.H. Princess Antoinette took over the Presidency until her death in 2011. Her daughter, Baroness Elizabeth-Ann de Massy, ​​succeeded her as President in 2011 until her death in 2020, having been Vice-President since 1985. Miss Melanie-Antoinette de Massy has been President since 2020, after serving as Vice-Chair since 2011.
And to end on a little humour sourced from a "best dog jokes" list. In the Principality beautiful dogs and brilliant marine biologists can both be seen gathering. What could they possibly have in common?
"One wags a tail, and the other tags a whale."
All dogs with a prize at Monaco's International Dog Show will be able to compete for the second stage of the Mediterranean Trophy in San Remo on June 17th. The third stage will bring together the potential final winners in Martigues on September 25th.