Latest news
Prince Albert attends International Peace and Sport Forum and other princely news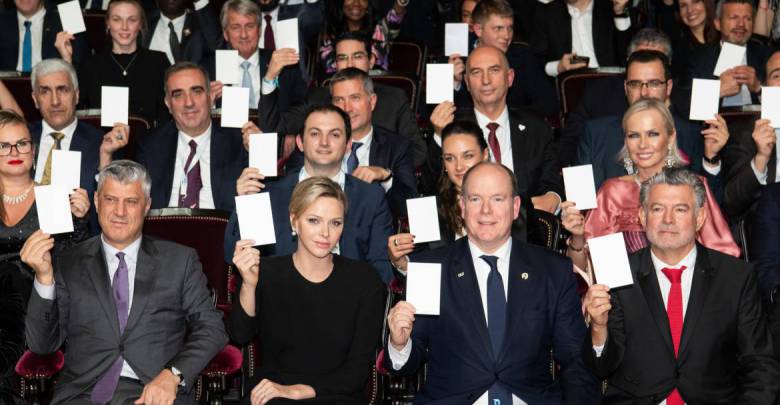 Princess Charlene reminisces in Princess Grace Hospital
This week, Princess Charlene visited the Blood Transfusion Centre of the Princess Grace Hospital, a permanent blood collection unit inaugurated on 30 January by HSH the Sovereign Prince. This unique 500m² space, dedicated to blood donation, can accommodate 1,200 annual donors in a renovated and functional space. Princess Charlene also visited the CHPG maternity unit to meet young mothers and their babies.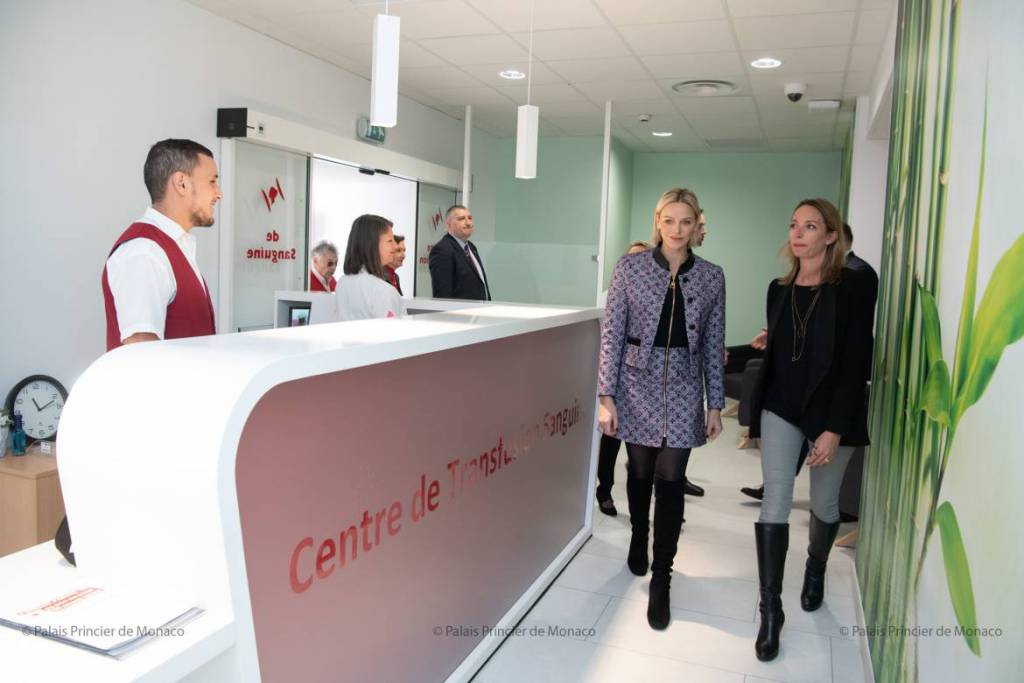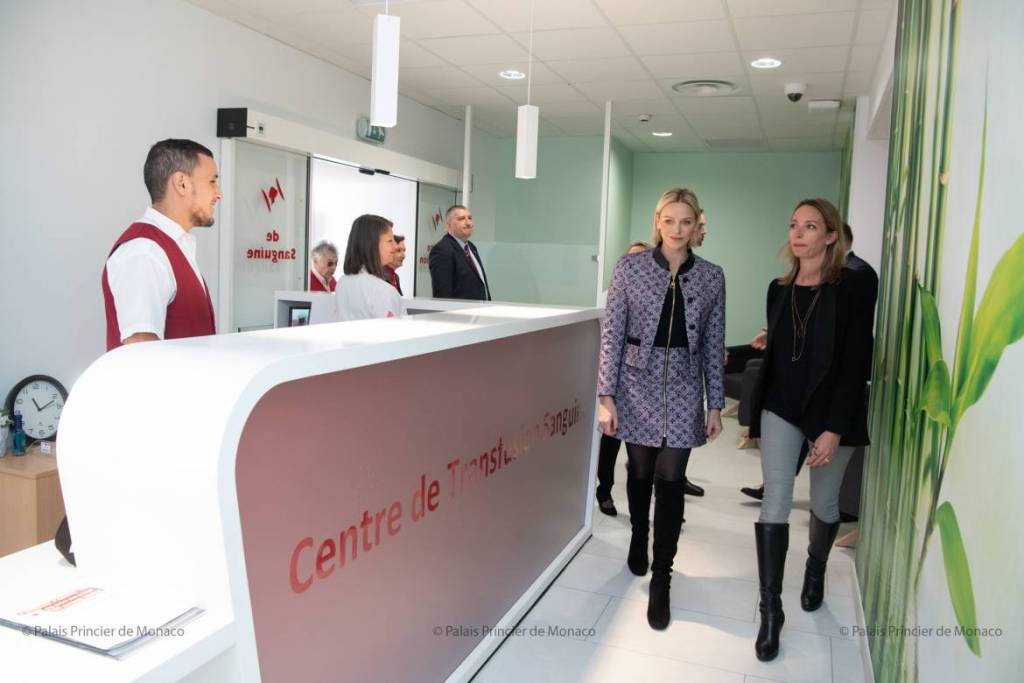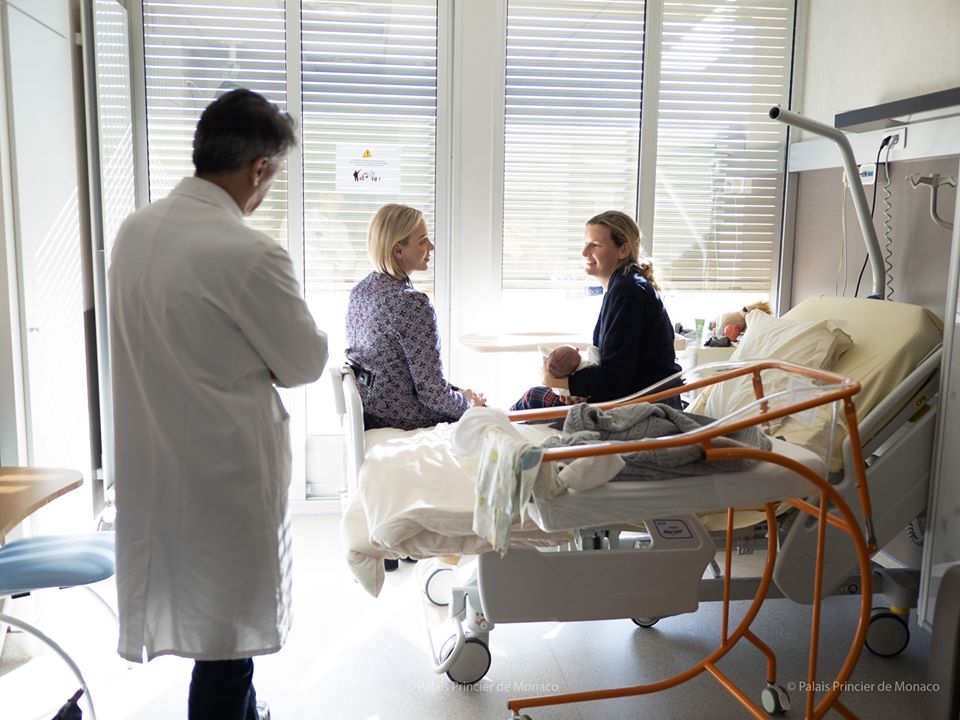 On 10 December 2019, Prince Jacques and Princess Gabriella celebrated their 5th birthday, so a visit to the maternity ward was an opportunity for the Princess to remember the very first moments she shared with Her children, alongside Prince Albert.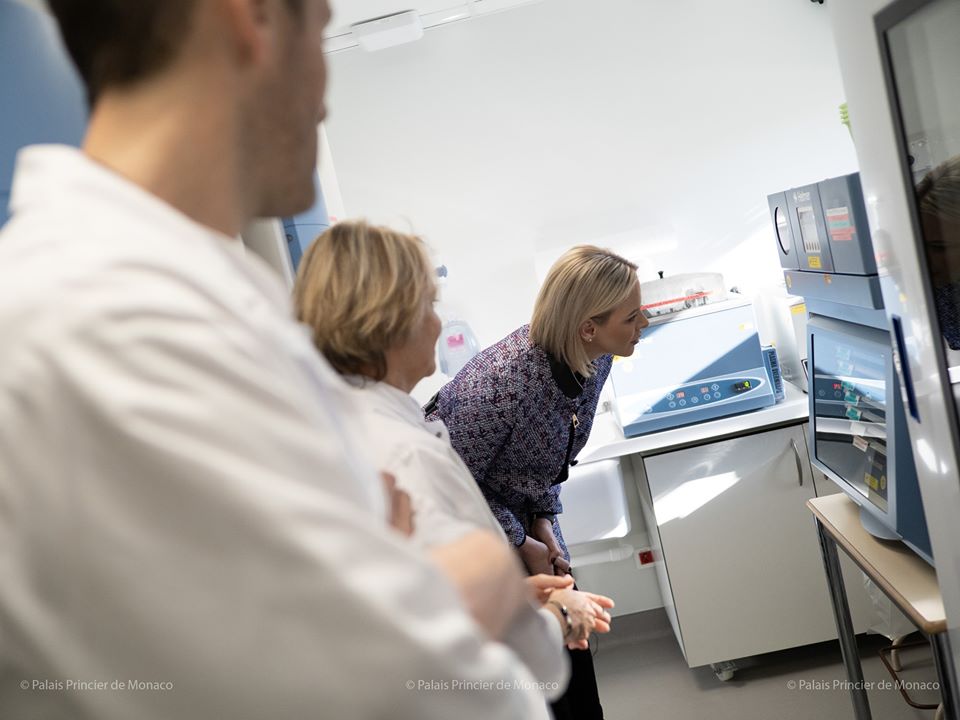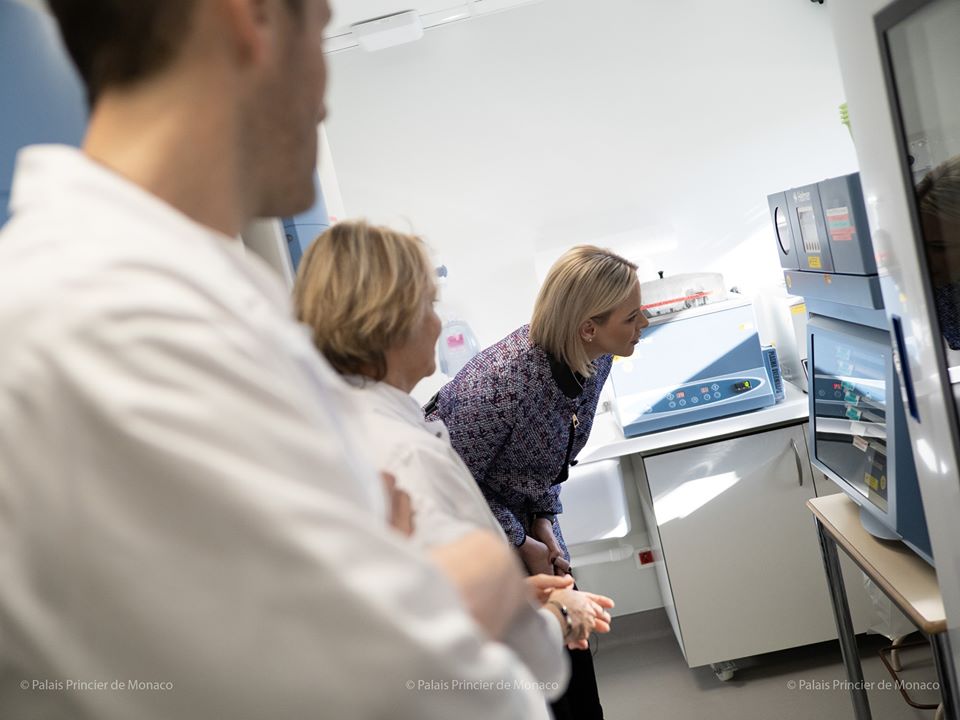 Prince Jacques and Princess Gabriella's Fifth Birthday Party
Hereditary Prince Jacques and Princess Gabriella invited their classmates for a party at the Prince's Palace to celebrate their 5th birthday.  On Wednesday 11 December in the afternoon, the Salon des Glaces was decorated with Smurfs by the Palace's staff.  The room looked like the enchanted village of little blue creatures, where the children saw Papa Smurf, Smurfette, Gargamel and his cat Azrael.  The children enjoyed the creative activities and workshops together during the festive afternoon before sharing a birthday cake.
A l'occasion de leur cinquième anniversaire, le Prince Héréditaire Jacques et la Princesse Gabriella ont invité leurs camarades de classe pour une fête au Palais princier. Mercredi 11 décembre après-midi, le Salon des Glaces a été décoré par le personnel de la Régie du Palais princier sur le thème des "Schtroumpfs", une immersion dans le village enchanté des petits lutins bleus où l'on pouvait apercevoir les personnages du Grand Schtroumpf, de la Schtroumpfette, Gargamel et son chat Azrael. Une après-midi festive pendant laquelle les enfants ont pu profiter ensemble des animations et ateliers créatifs avant de partager les gâteaux d'anniversaire. © Photos : Eric Mathon / Palais princier

Posted by Palais Princier de Monaco – Prince's Palace of Monaco on Kolmapäev, 11. detsember 2019
Prince Albert attends International Peace and Sport Forum
On Thursday 12 December, Prince Albert attended the opening ceremony of the Peace and Sport International Forum in Monaco. A welcome speech was given by Joël Bouzou, President and Founder of Peace and Sport. The Forum started with the presentation of the "Manifesto of Champions of Peace" by sportspeople Marlène Harnois (Olympic medalist for Taekwondo) and Venuste Niyongabo (first Olympic medalist of Burundi for long and middle-distance running).  Joël Bouzou and Didier Drogba, Vice President of Peace and Sport, then invited about forty Champions of Peace to gather around Prince Albert and Princess Charlene before the start of the sessions, conferences and masterclasses.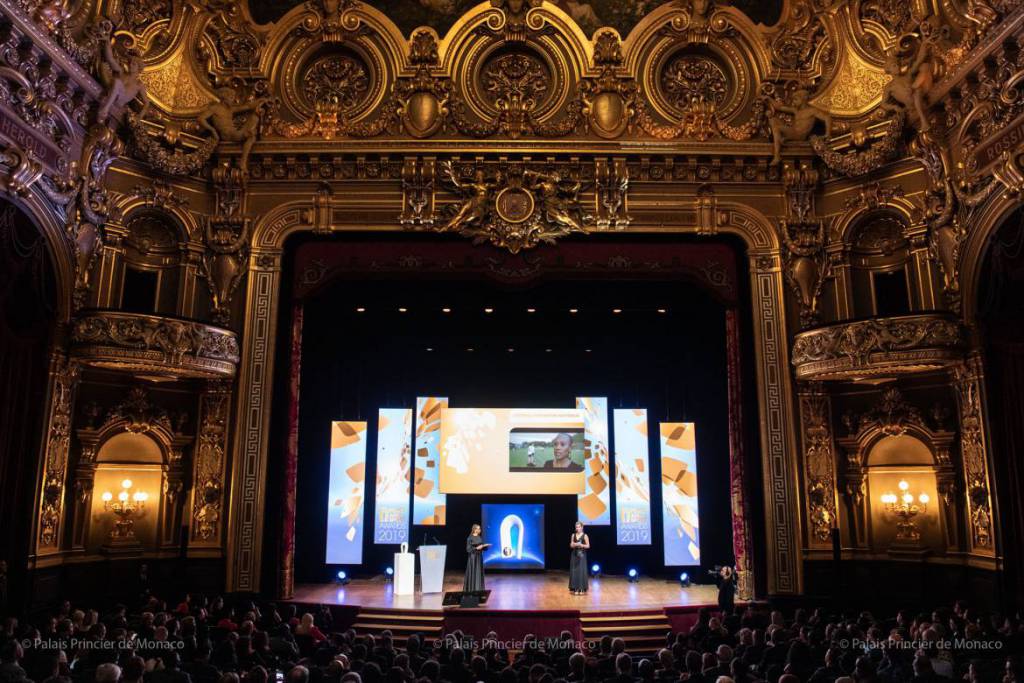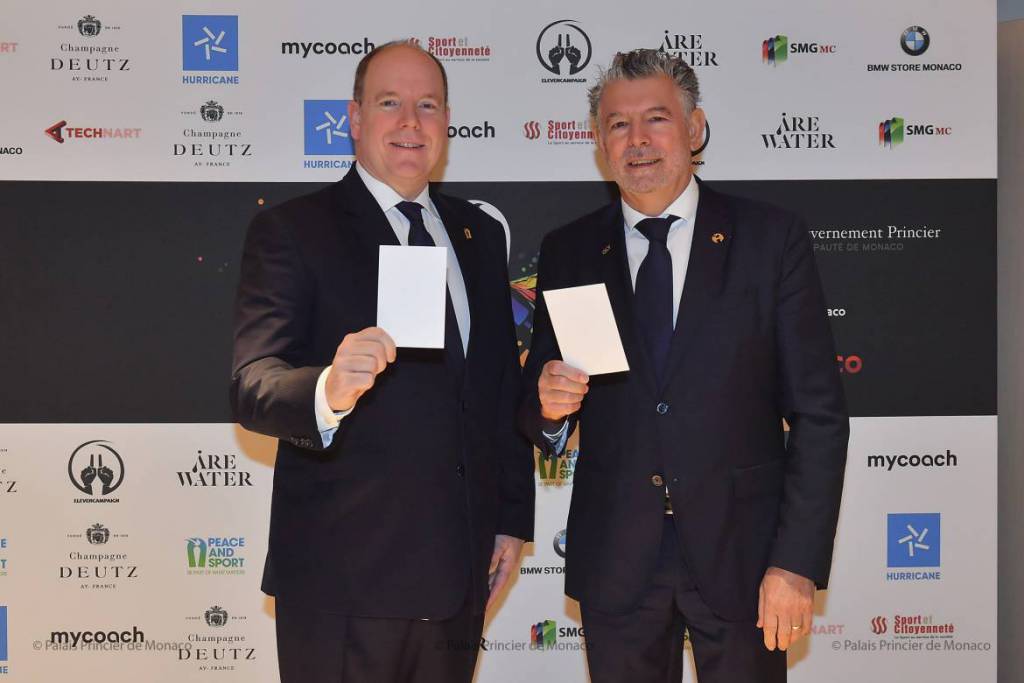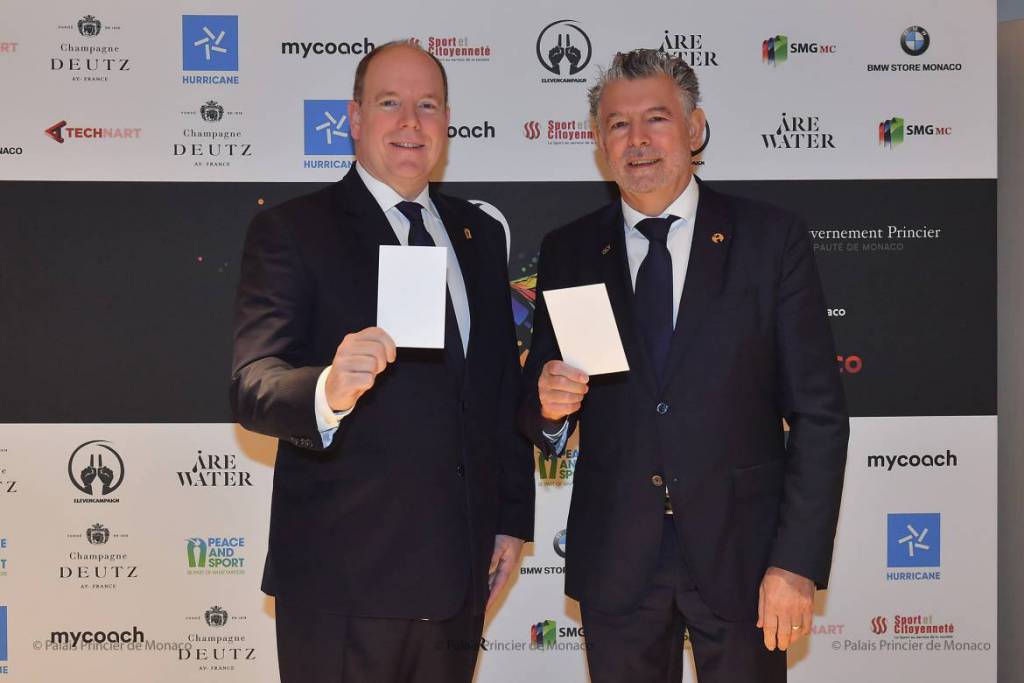 Ten Peace and Sport awards were given out during the evening, including the diplomatic event of the year award, presented by HSH Prince Albert, which went to the National Olympic Committee of Bosnia and Herzegovina.  The special Jury prize, awarded by HSH Princess Charlene, went to the FC Barcelona Foundation. Team Malizia, ​​composed of Pierre Casiraghi and Boris Hermann, received the award in memory of Guo Chuan, Chinese navigator who disappeared at sea in 2016. The champion of the year award went to Siya Kolisi, captain of the Springboks, South African rugby team world champion 2019, for his commitment to education and social cohesion.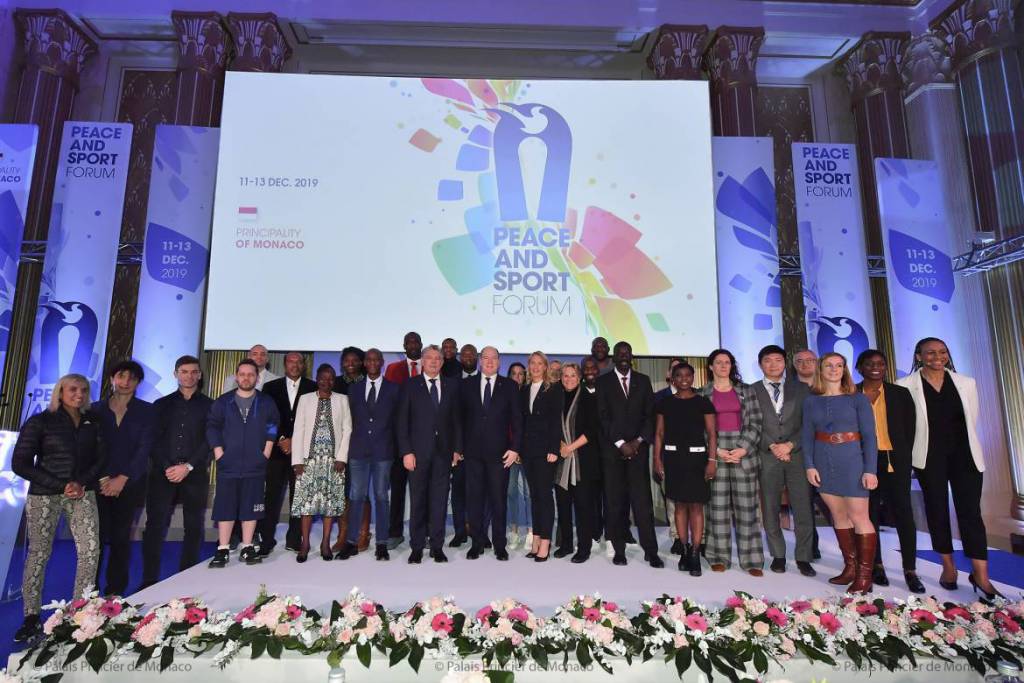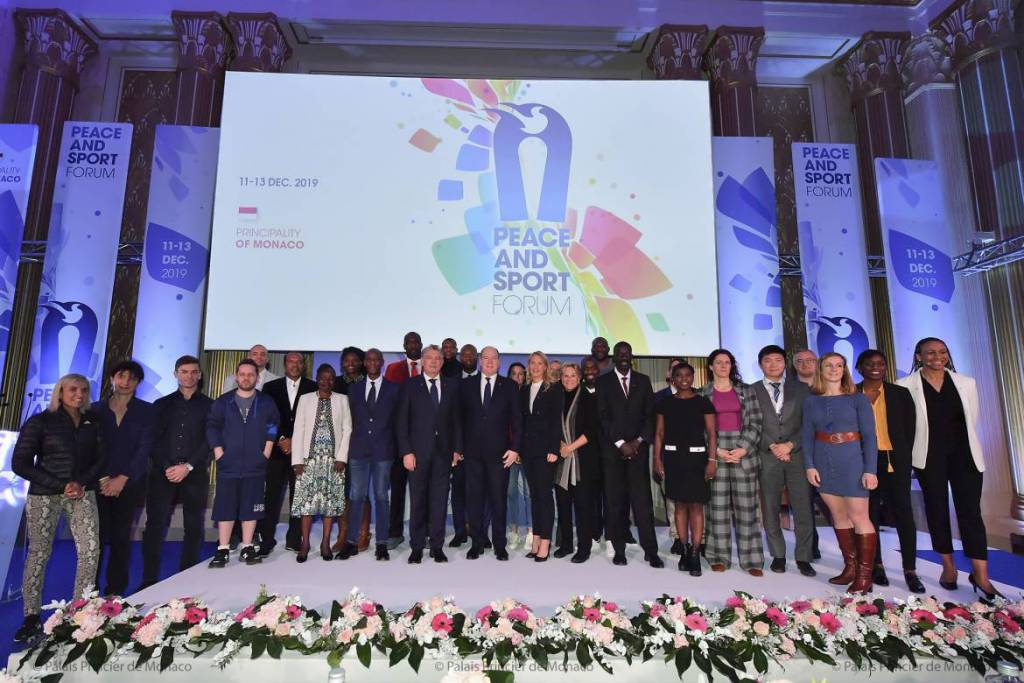 The Princess Charlene of Monaco Foundation and Peace and Sport signed a partnership for the Sport & Education program, which uses sports activities as tools to contribute to the well-being and development of children whatever their origins.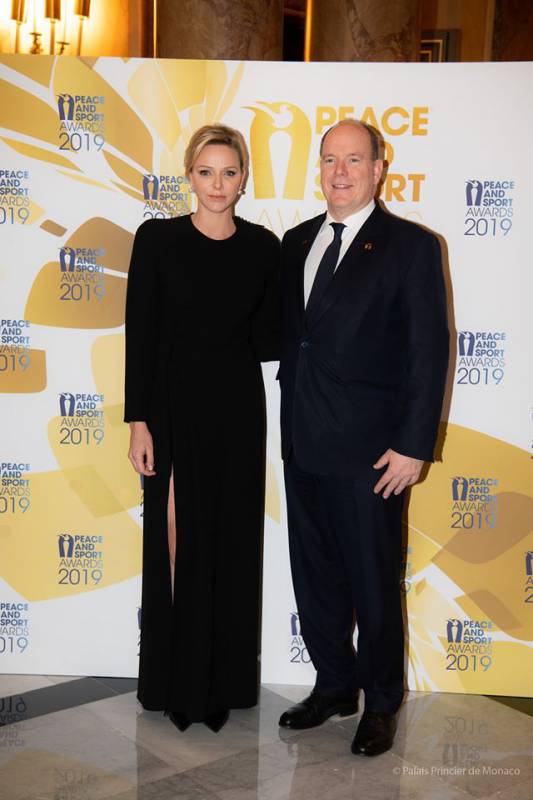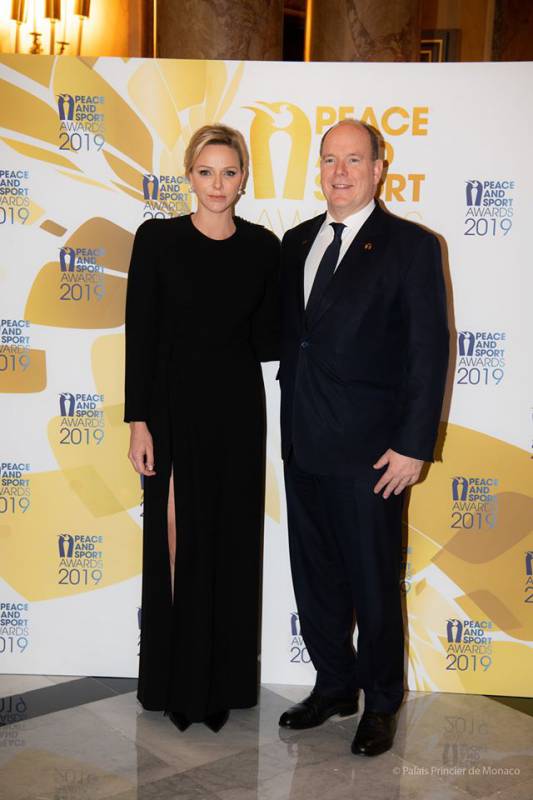 Christmas Trees auctioned for a record-breaking €204,000
On Wednesday evening, Louisette Levy-Soussan Azzoaglio, president of the Action Innocence association, welcomed Prince Albert II for the auction of 37 trees in the lobby of the Hotel de Paris. All the trees, decorated by Monegasque associations, were sold by Julien Vincent Brunie, Christie's auctioneer.  The record-breaking Christmas tree auction will benefit the education of school children on the risks of social networks.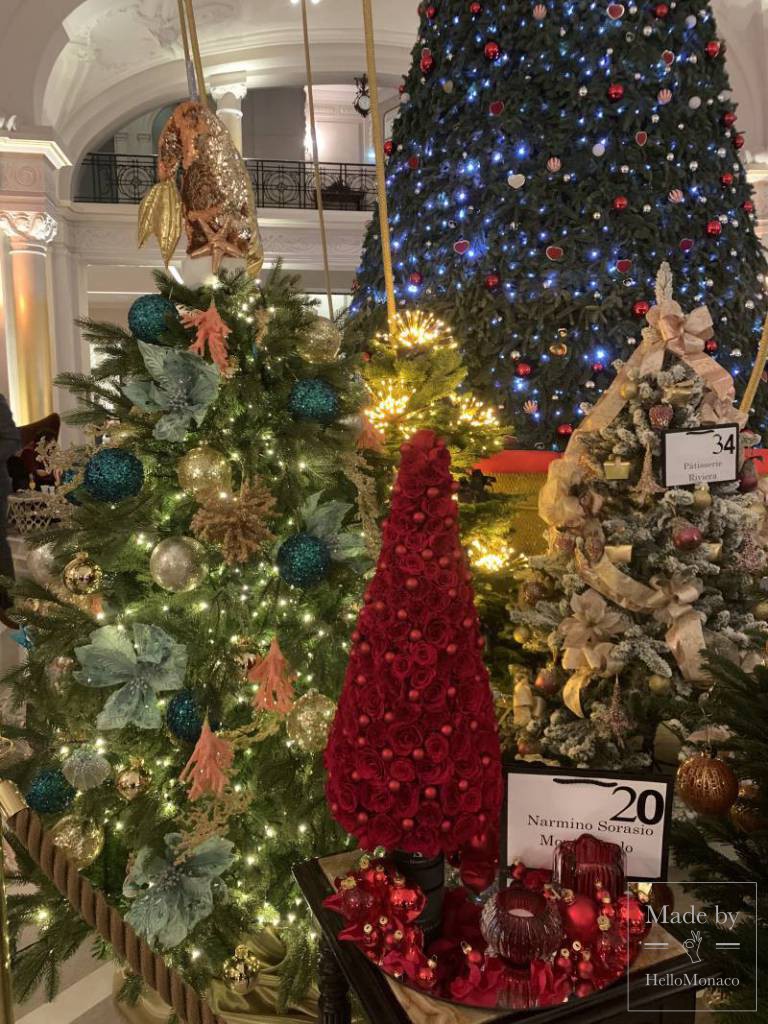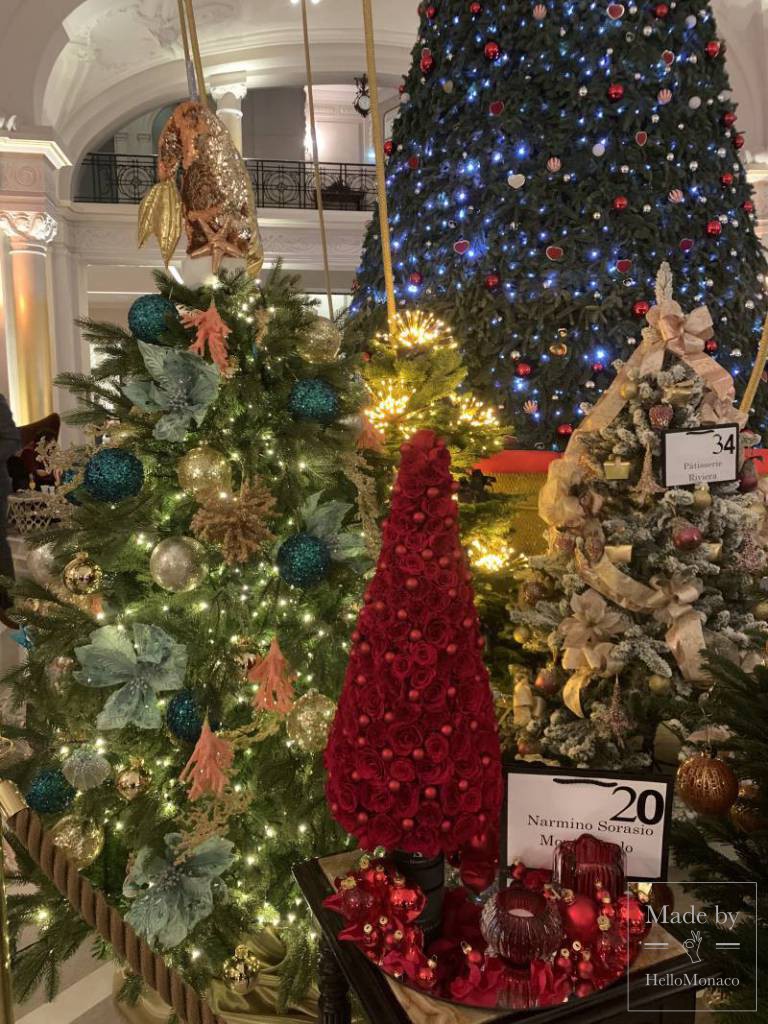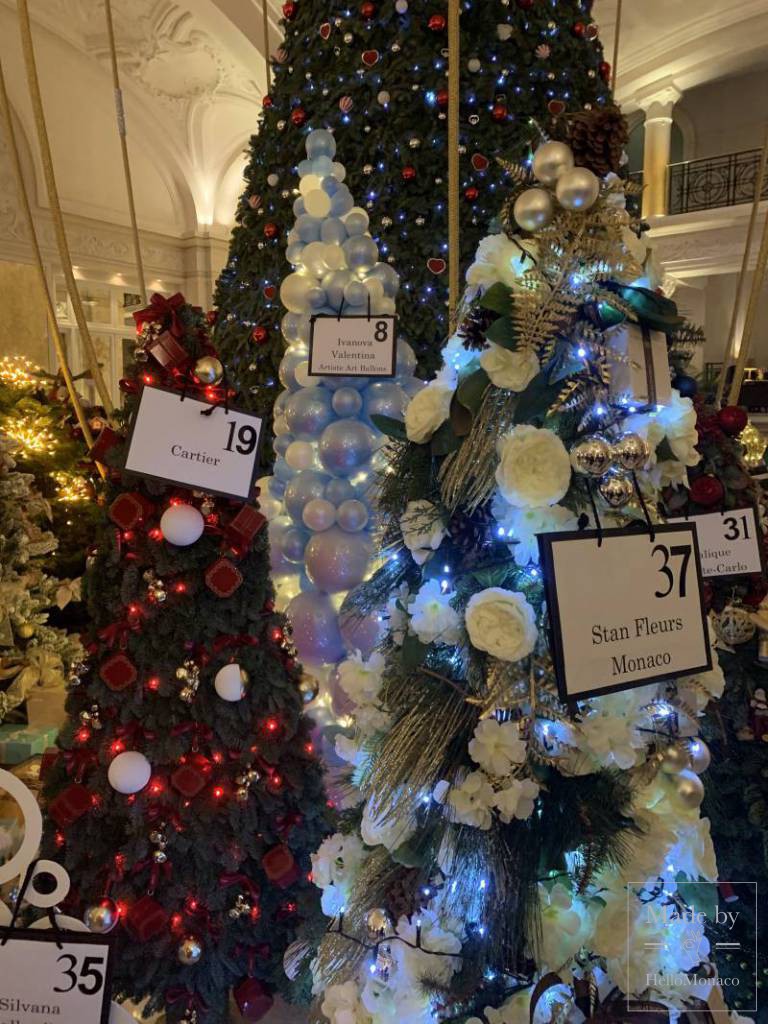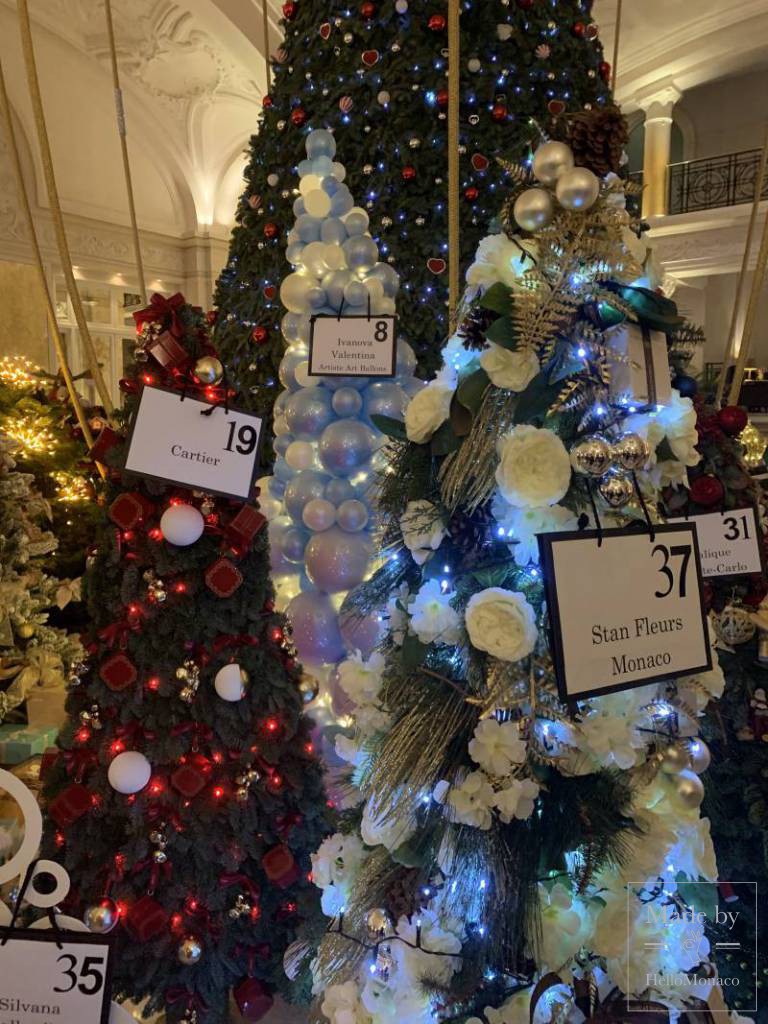 For fifteen years, Louisette Levy-Soussan Azzoaglio has been selling pine trees every year to help children and their parents cope with social networks. Action Innocence was able to attain four clinical psychologists who meet pupils, parents and educational teams from Monaco and France.